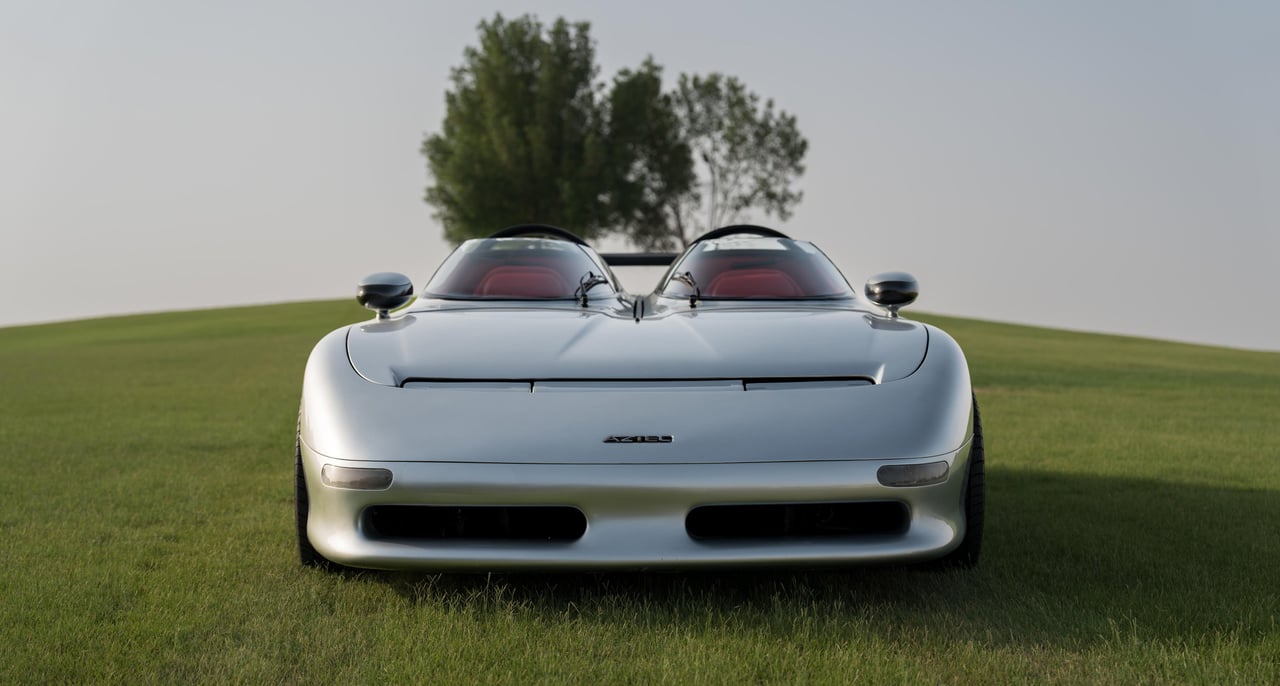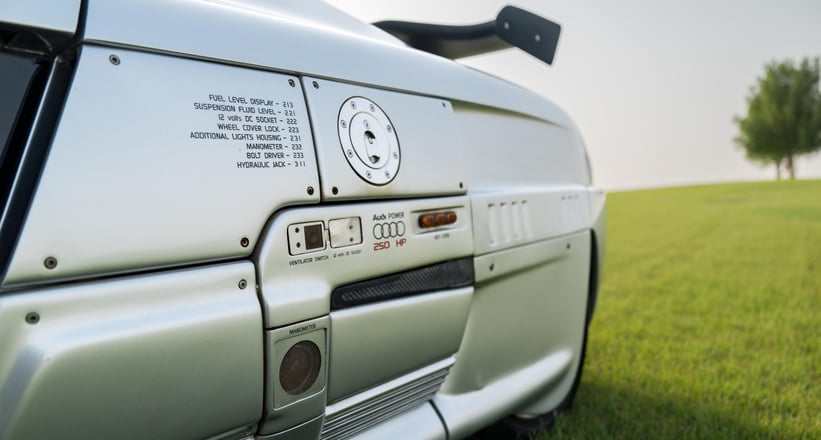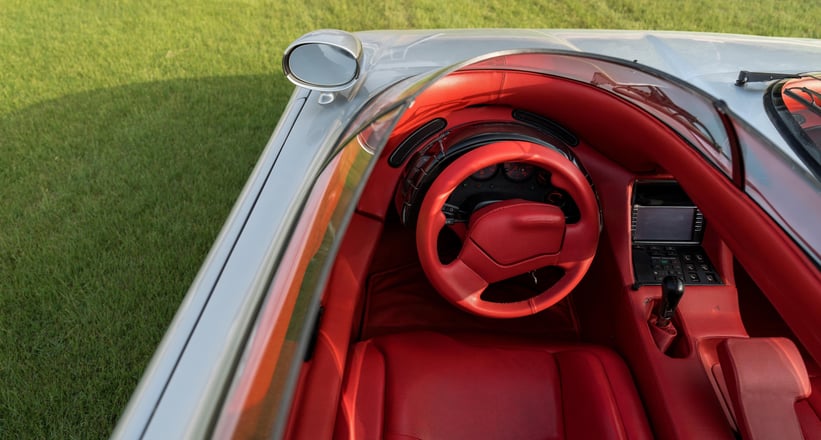 As the man who penned automotive titans like the Volkswagen Golf, BMW M1, Fiat Panda, and Lancia Delta to name a small fraction of his work, it was no surprise when Giorgetto Giugiaro was rightfully named 'Car Designer of the Century' in 1999. However, one of his greatest, least-known creations emerged over a decade earlier, despite looking like something from 100 years in the future. This sci-fi wet dream is the Italdesign Aztec Barchetta, one of three incredible concepts produced to celebrate the 20th anniversary of Giugiaro's design firm in 1988.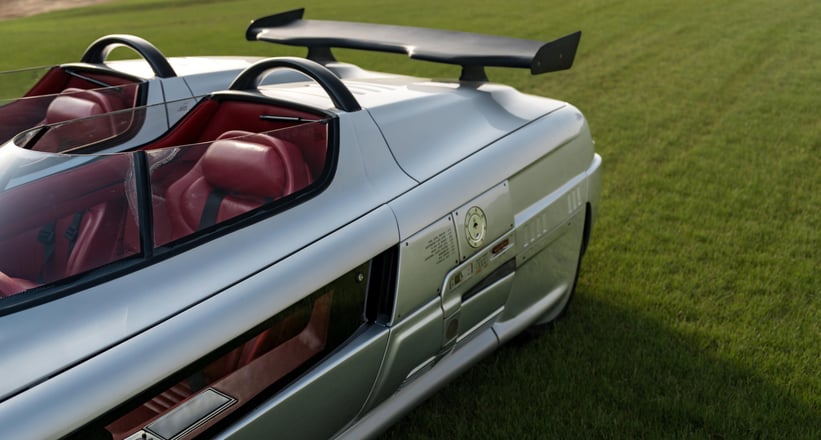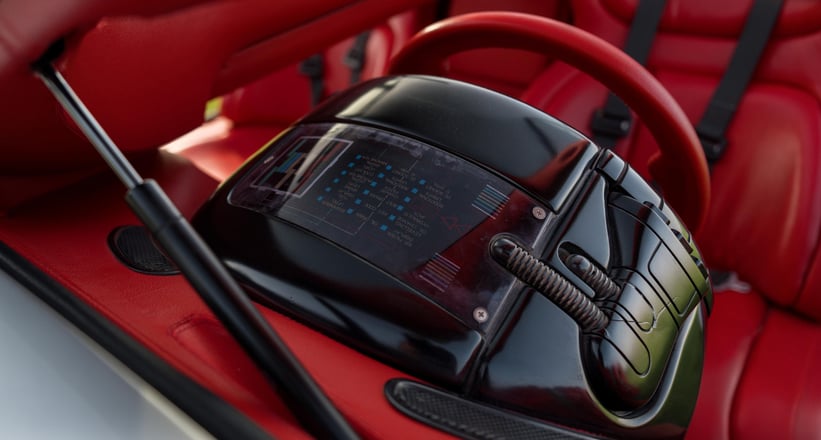 Making its debut alongside the equally-spectacular Asgard and Aspid concepts, of the three, the Aztec was the only drivable car. One might assume this means running gear pilfered from the buggies at the local golf course, but in reality, the Aztec had some pretty choice internals. Featuring a mid-mounted 250 horsepower five-cylinder turbo borrowed from the Audi Quattro and the Lancia Delta Integrale's four-wheel-drive system, all clothed in a kevlar body, the Aztec had some decent performance to back up those otherworldly looks.
Now, you might think that this car never went further than the concept stage, but Japanese industrialists Mario Myakawa was so enamoured with Giuigiaro's work that he purchased the rights to the Aztec through his company Compact and commissioned Audi tuner MTM to homologate it for limited production. An initial run of 50 cars was planned, but that figure dwindled to approximately 15 to 20 completed examples in the light of the whopping 500,000 Deutsche Mark price tag.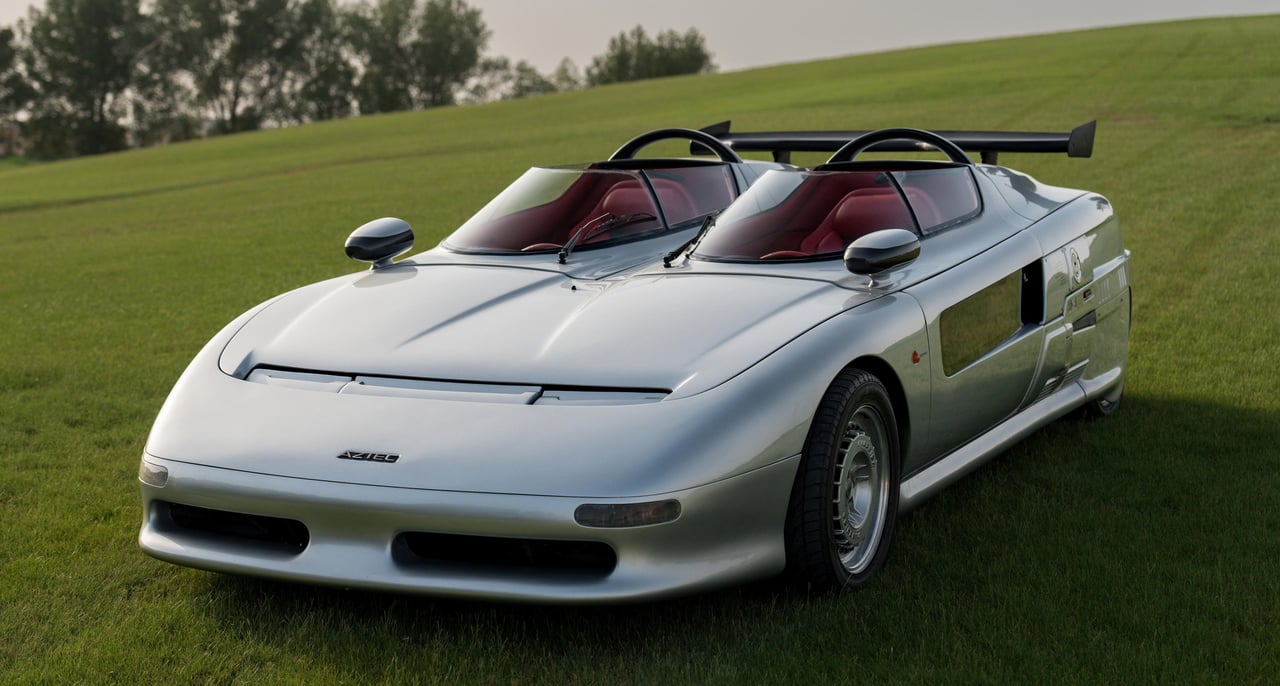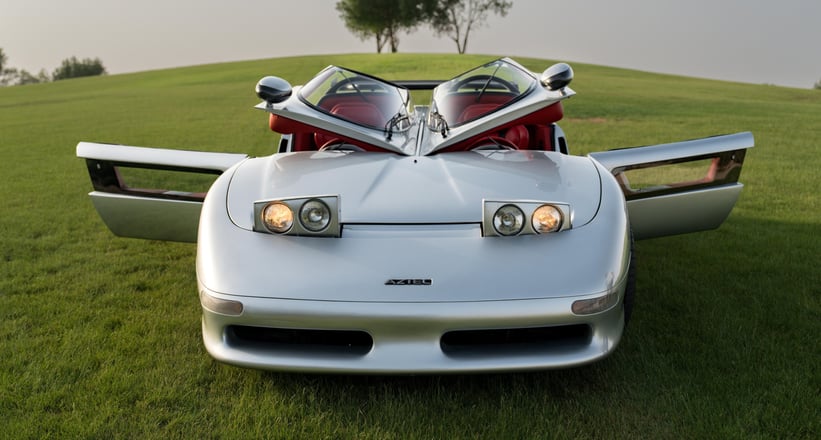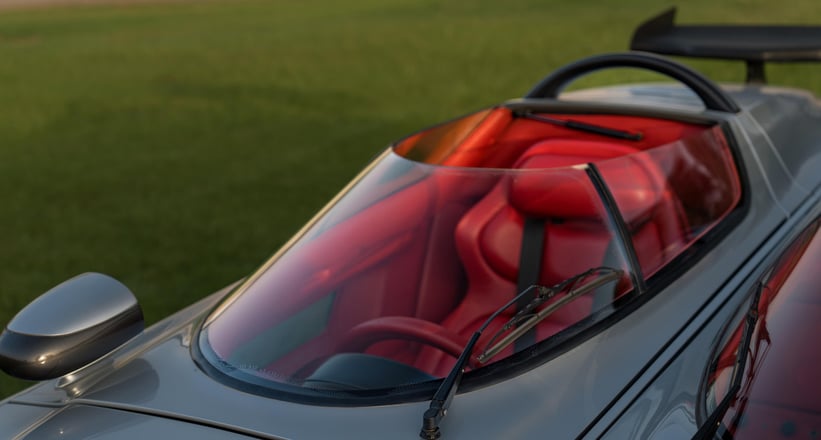 This car, serial Number 50020, was one of the original Compact-built Aztecs, and is finished in space-age silver like all of its kin. The striking red interior remains in outstanding condition, and the Halda rally computer stills sits proudly in front of the passenger. 35 years on, the Aztec has lost none of its visual impact, serving as a testament to Giugiaro's undeniable genius. If you agree, mark November 25th for Bonhams - On the Grid: The Abu Dhabi Auction 2023, where this unicorn will be up for grabs.