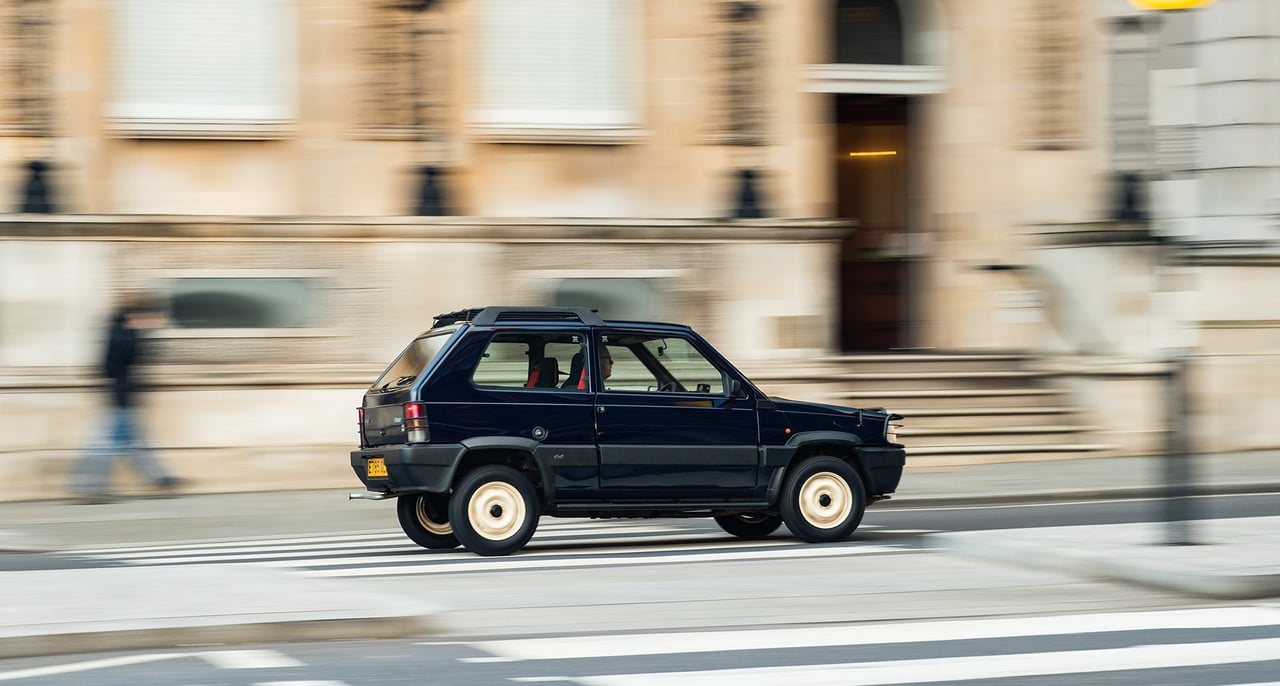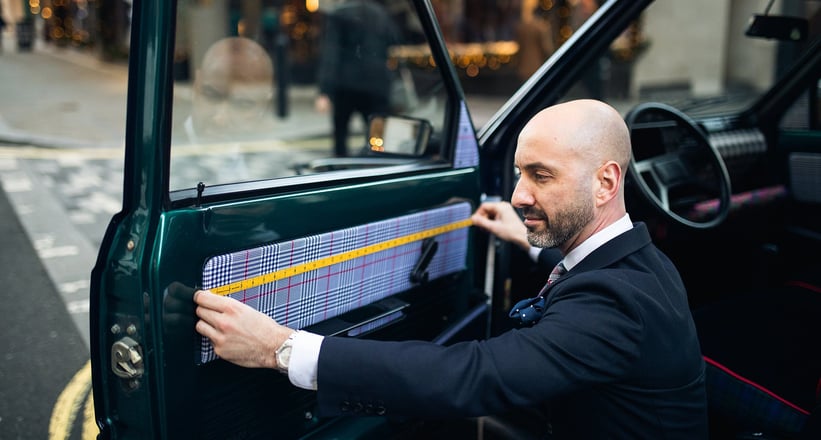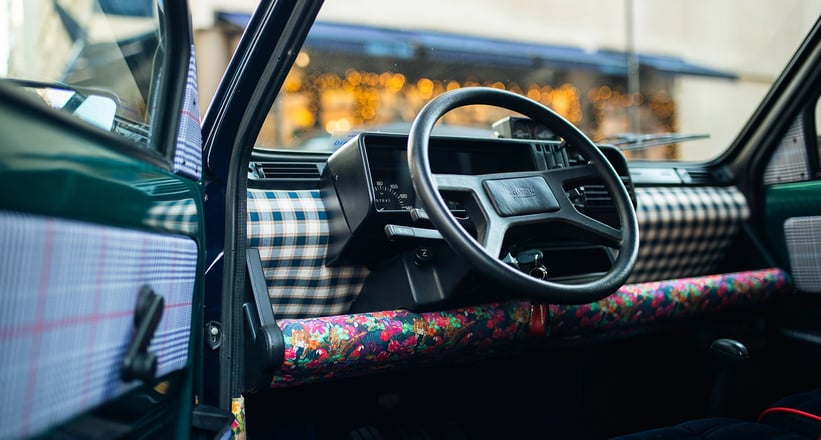 "I love Fiat, it has always been part of my life" announces Instagram's man of mystery 'ChaussuresCowboy'. Walking around his fine collection, it's clear that petrol runs deep in his veins. There's a Peugeot T16, a Bristol Fighter, a Bentley Blower, a Singer, another Panda 4x4, a Clio Williams, numerous Land Rovers and much more, covering all aspects of motoring. But it's the Italians in his life that hold a very special place.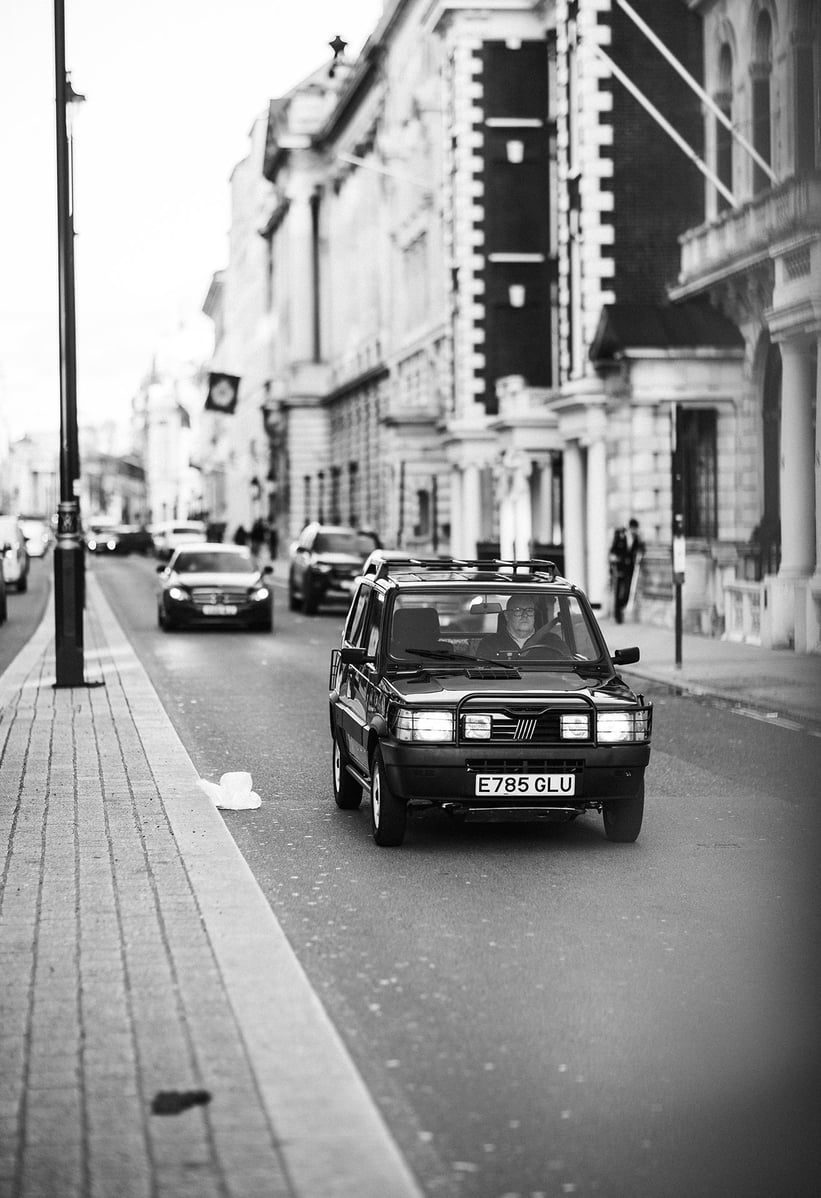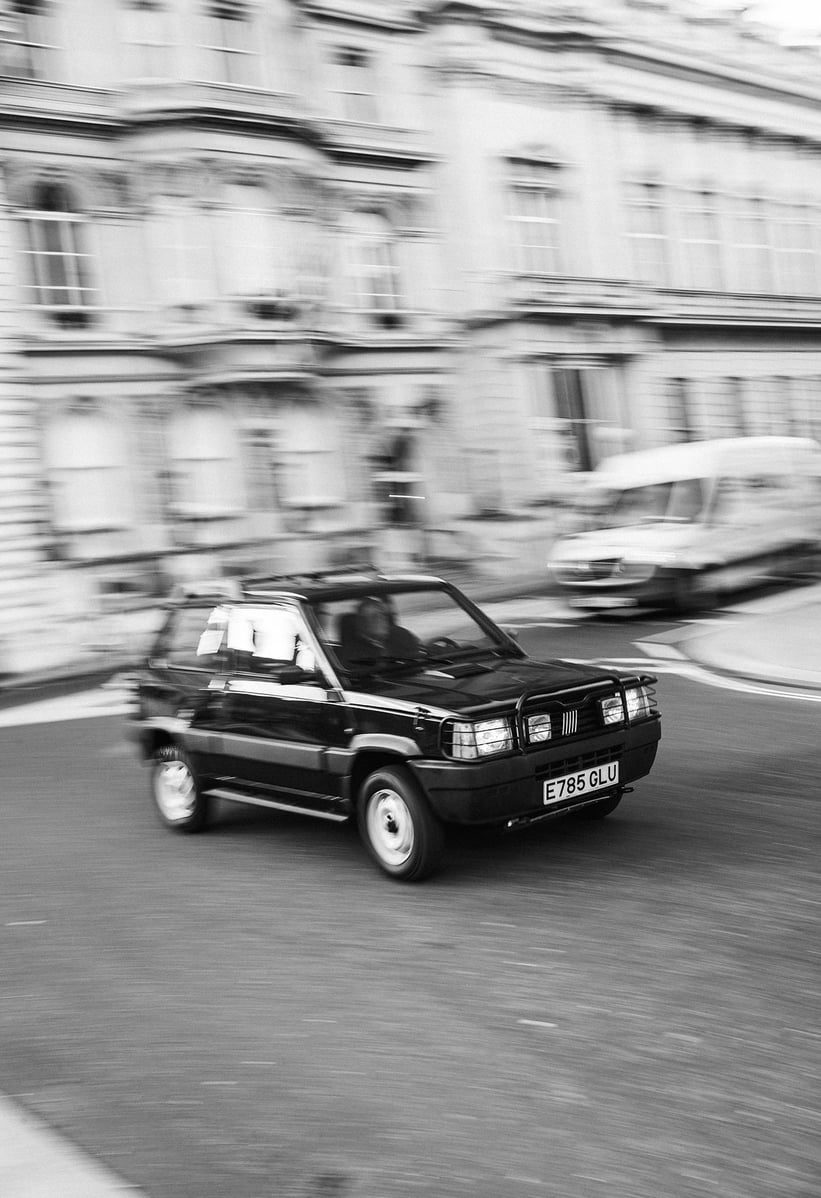 "Fiat is deep in my heart, it was my first job, I started at a dealership in Portsmouth on the youth training scheme when I was 16, earning £25 a week. On my first day in 1983 there were three cars in the showroom: an X1/9, an Uno (then European Car of the Year) and a Panda. My first car was a 131 Mirafiori with the orange velour interior."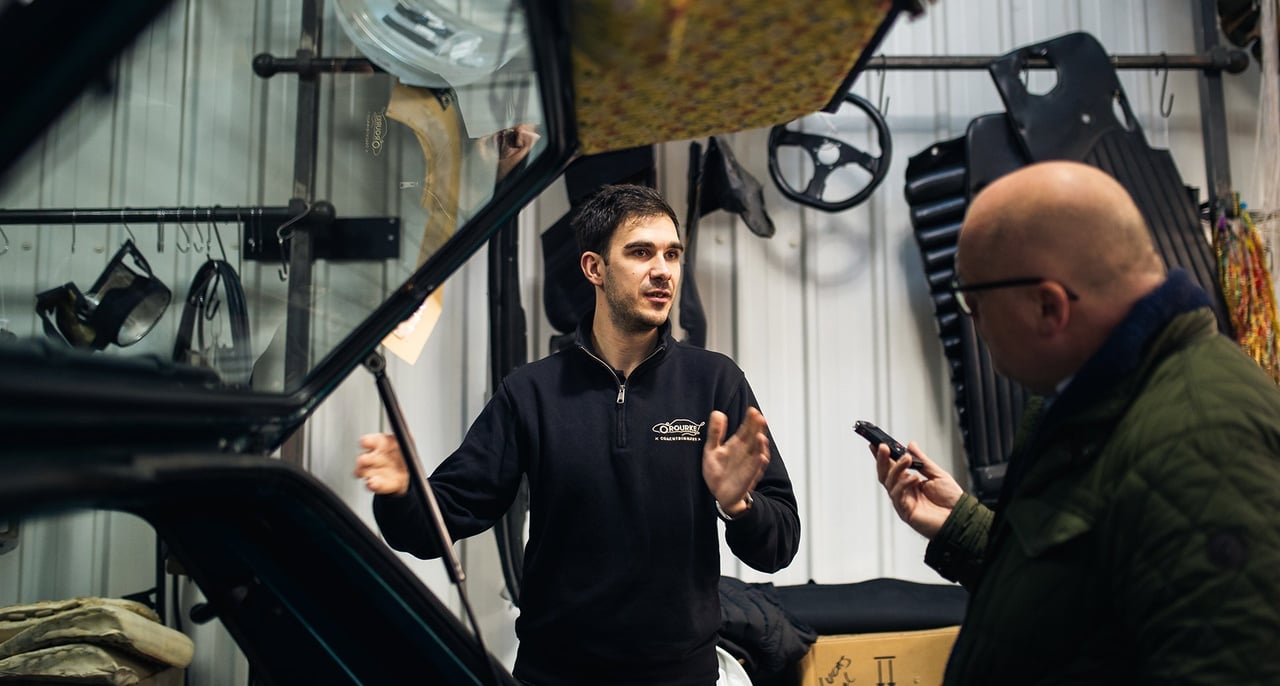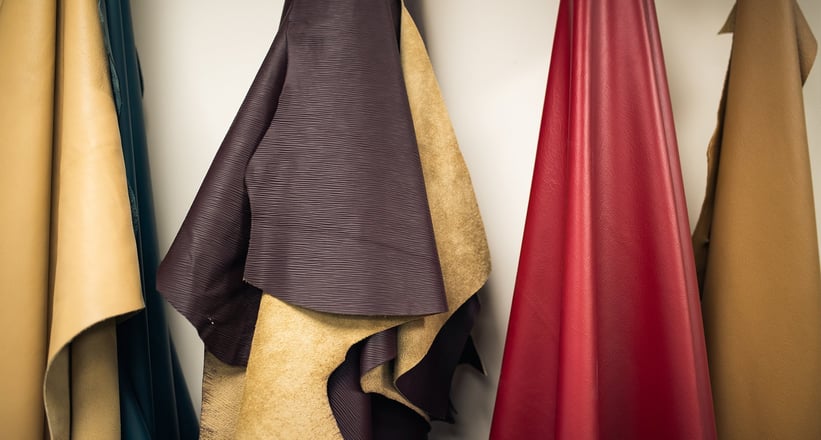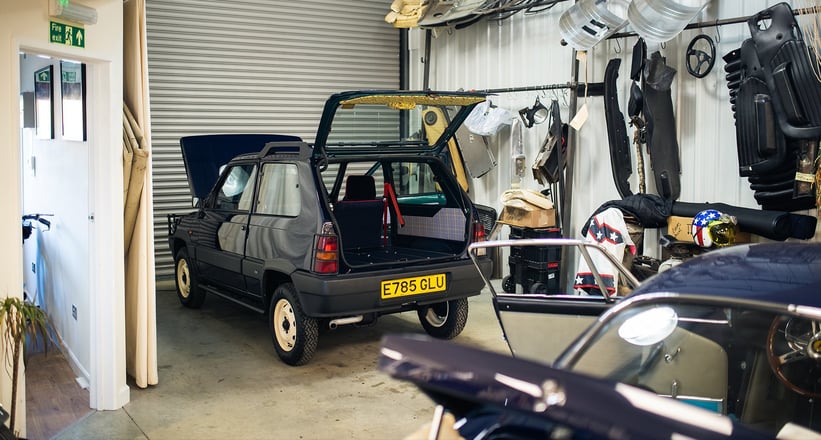 As we chatted through his car stable, which includes a Pozzi Blue 275, an F12 TDF, a 599 and a Speciale Aperta, it was becoming clear that something Italian and fun was going to get sprayed in Pozzi Blue at some point. "I've been a non-executive director at Turnbull & Asser for nine years, really as a long-term family friend to the owners," he explains. "When I went out to Maranello to spec my Aperta, all I took out was a Turnbull & Asser blue silk handkerchief with red piping. We built the car around that, and then we built my TDF to match."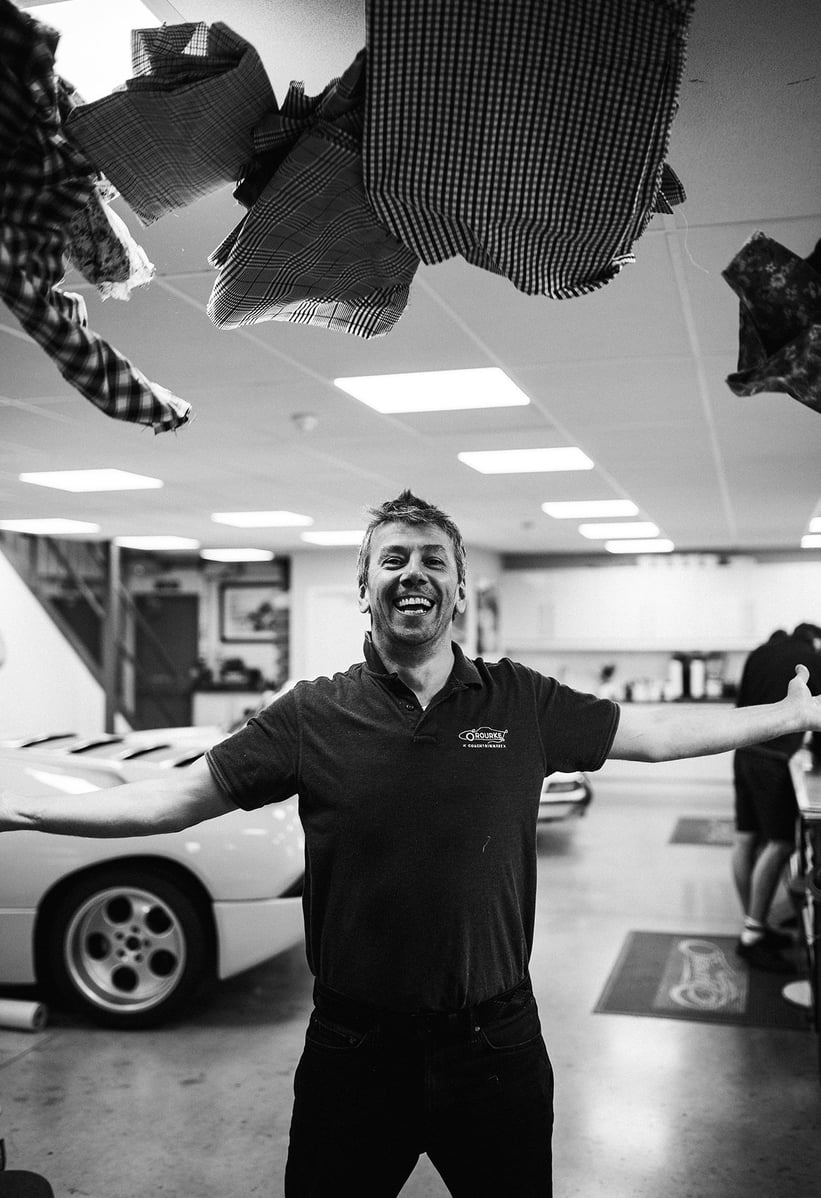 But how did we arrive at the boxy blue Italian parked on one of Mayfair's most exclusive streets? "I saw these incredible fabrics that used to be shirts and I wanted to use them; I didn't have the bottle to make my own shirts in these stunning vintage designs, but for the interior of a car, you can use them all, so we did!" laughs the Cowboy.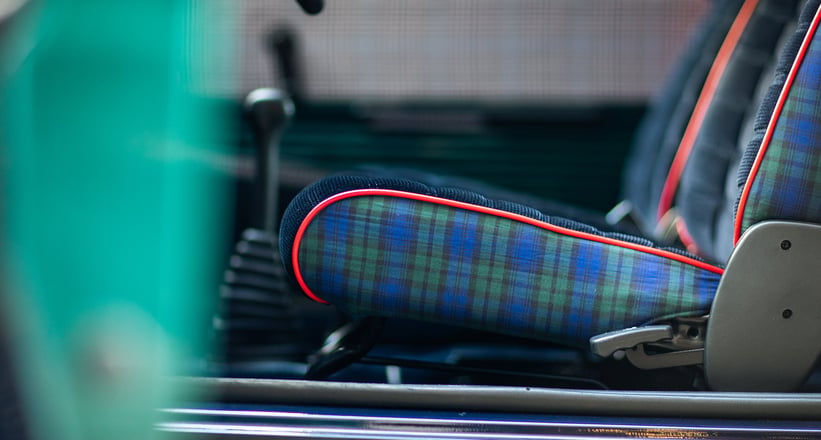 "Then I saw the Missioni one on Classic Driver and thought 'if only we could showcase Turnbull & Asser in the same way'. It was definitely an inspiration seeing these amazing Pandas. But this car had to be British: the idiosyncrasy of the crazy interior, the contrast between demure and quiet on the outside versus crazy humour on the inside; it summarises perfectly the British personality."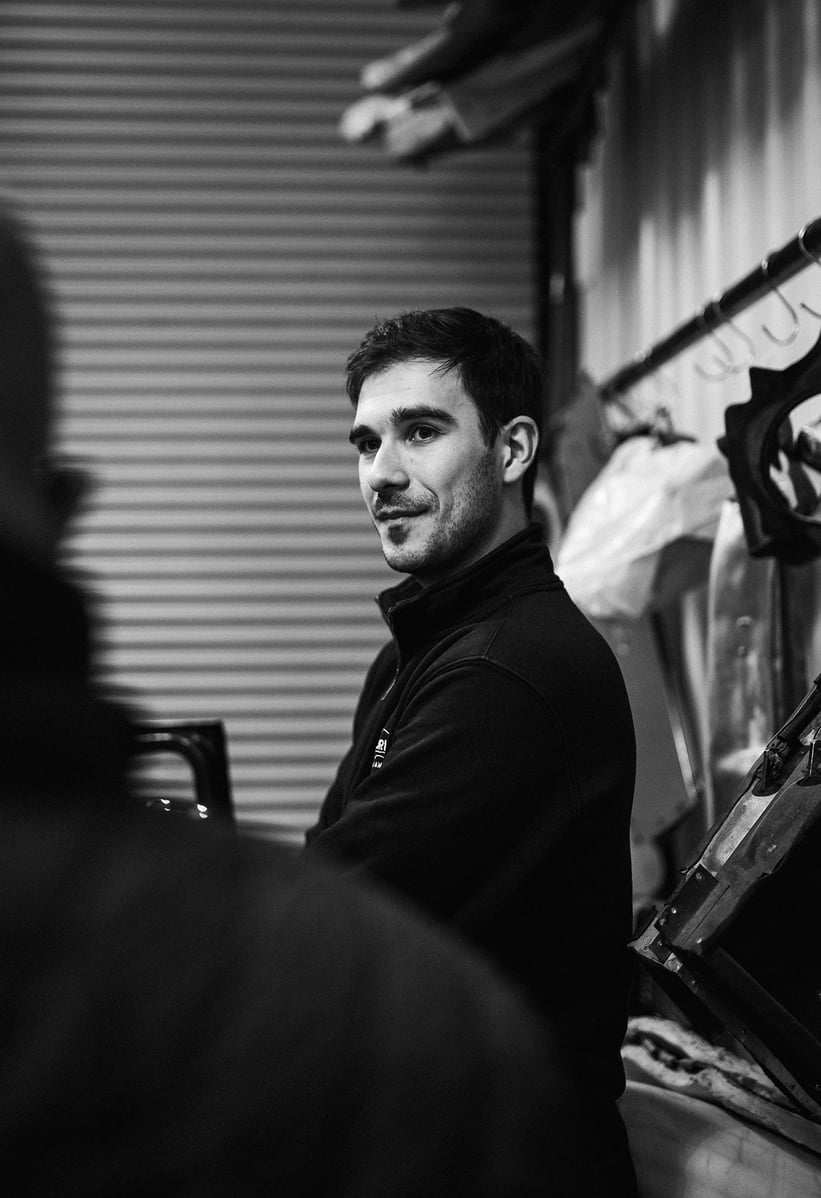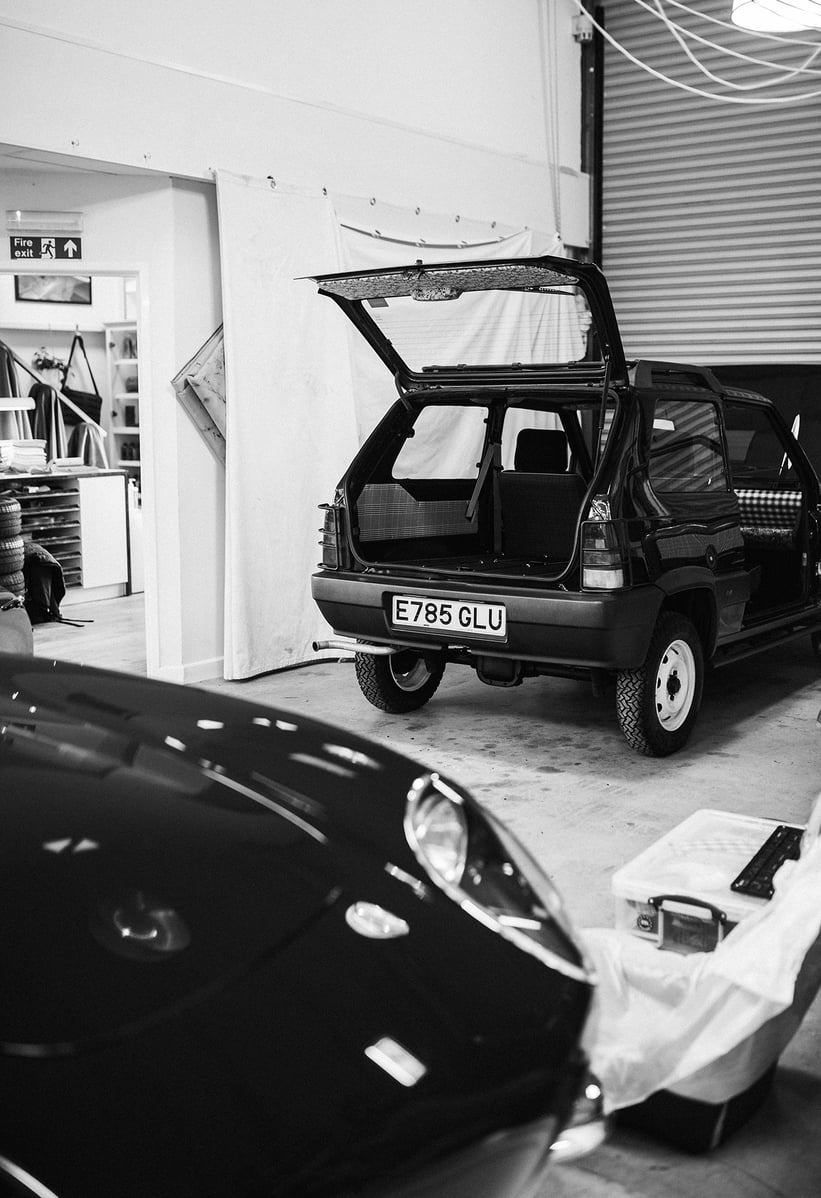 "I found the car in Belgium, it had to be left-hand drive so I could use it in Europe on events like the Classic Driver Panda Meet. It also needed to be unrestored, a good solid base. The exterior had to be Pozzi with Avorio wheels and I always had this idea of it being a two-seater, with space for either my dog, or to serve as a Turnbull & Asser bespoking car." So, maybe we should call this a Panduar or Jaguanda? Answers on a postcard please!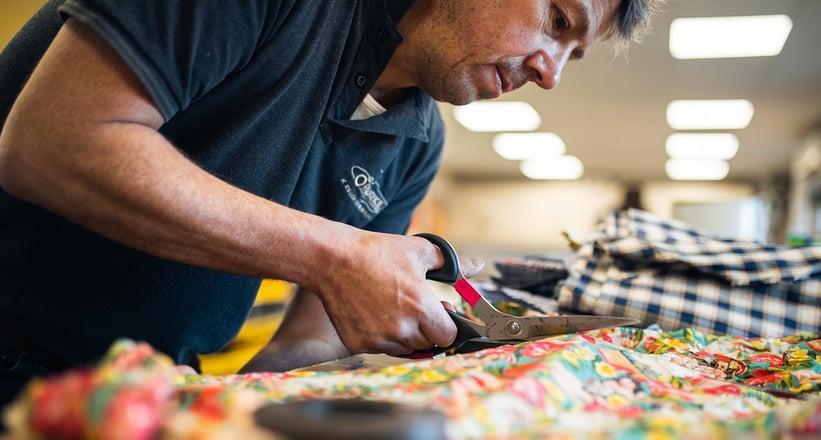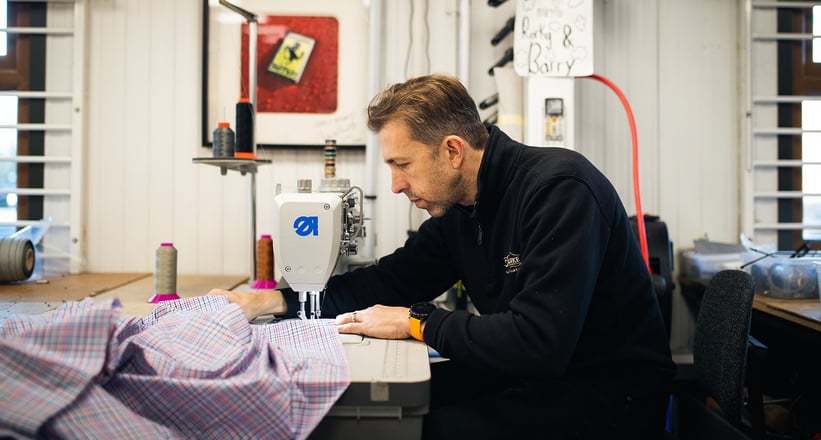 For many, O'Rourke are the best in the business – sympathetically restoring and reinventing the interiors of some of the world's most important cars, they're often fully booked for over a year in advance. The man himself is a living, breathing ball of energy and when he was told about the Panda project, he simply wouldn't let the car go anywhere else for the work. I sat down with workshop manager AJ to understand the specific challenges of trimming a car like this in fabrics that aren't designed for use in a car.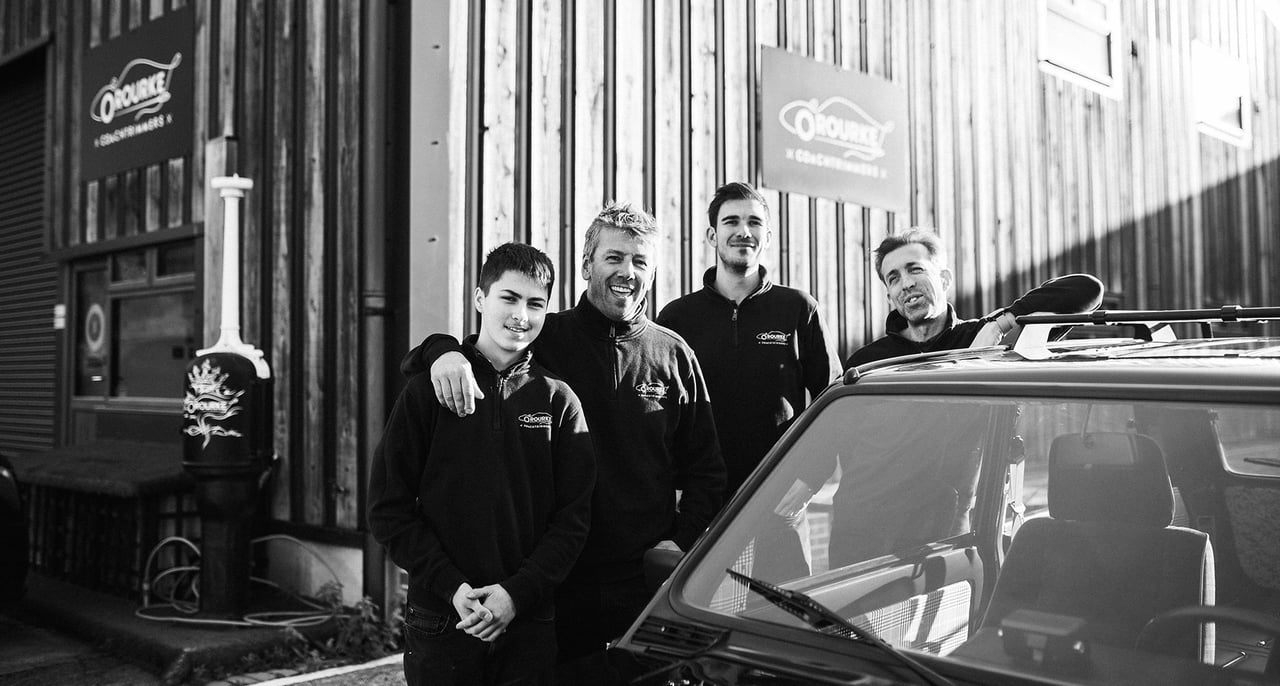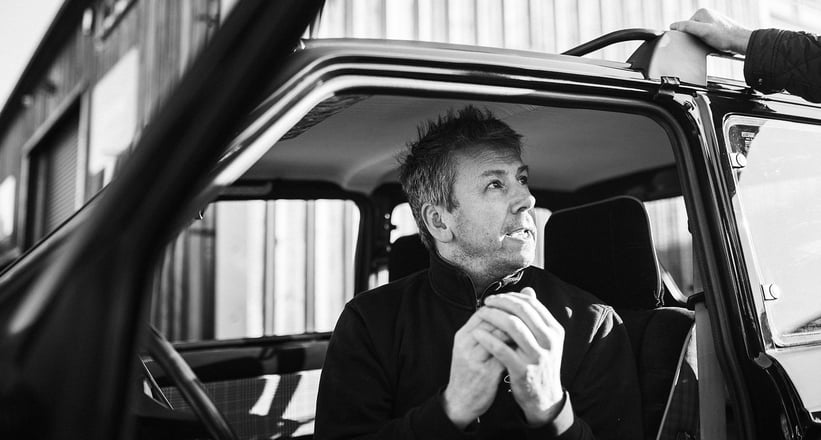 "The fabric is a shirting material, which is a lot thinner that what we normally work with, so we had to back it, then make sure we got all the patterns to line up," he explained. "On the seats we used the signature horizontal Turnbull & Asser corduroy to make it a bit harder wearing. Overall in the car there are 12 different shirt fabrics!"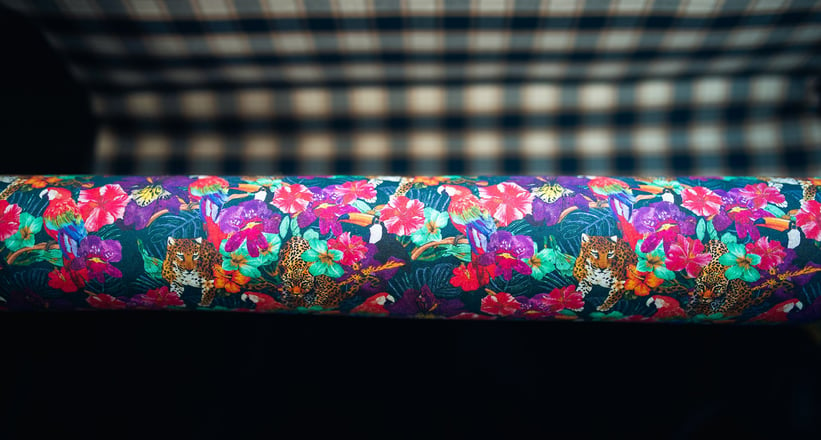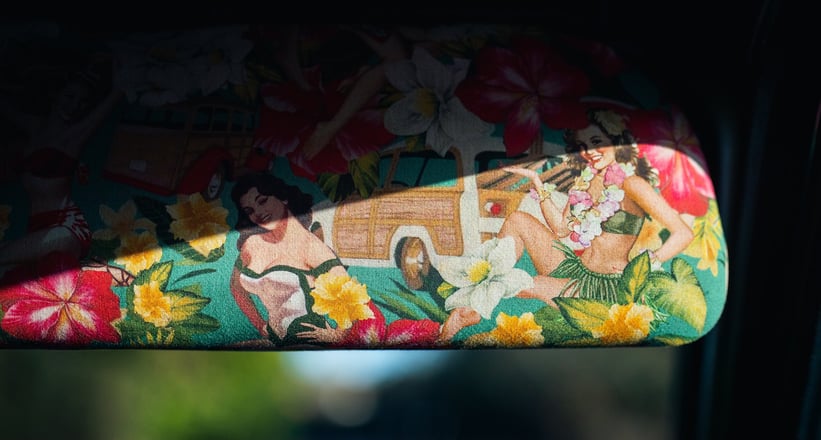 The hardest part of the project turned out to be the thinly striped cloth on the roof lining, which had to line up perfectly across the whole roof. Overall, the car was away for six month including its respray, with four to six weeks of trimming required by the guys at O'Rourke.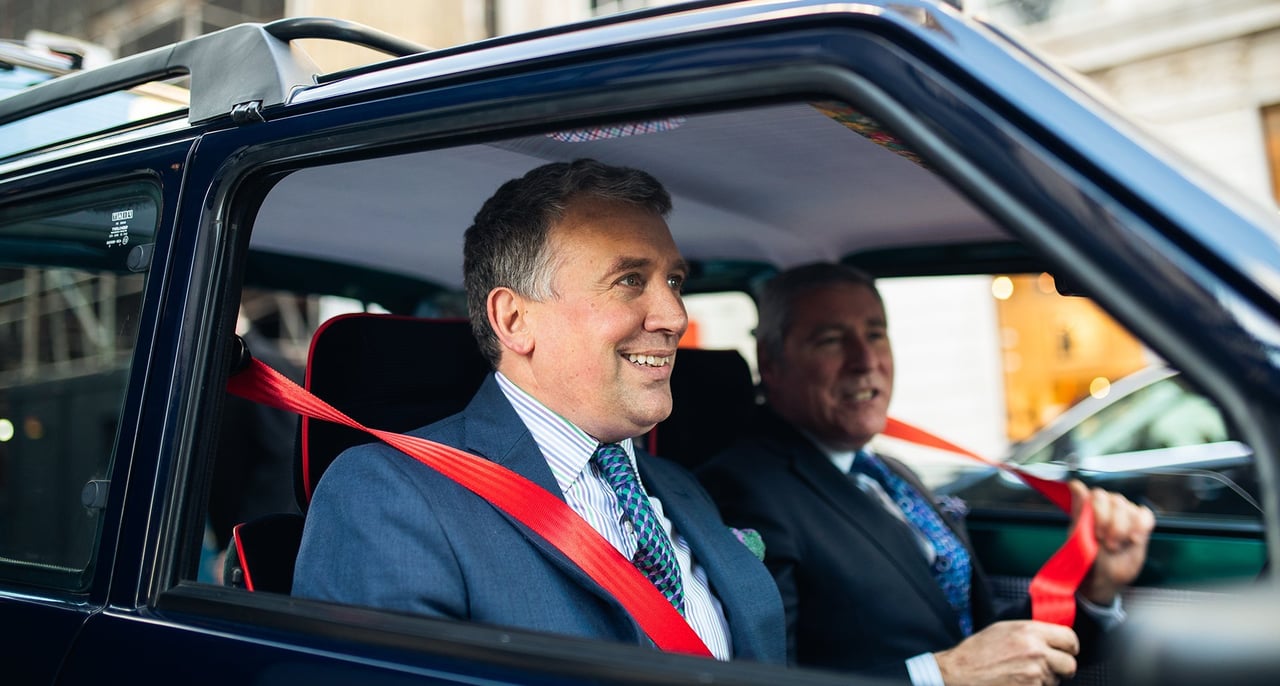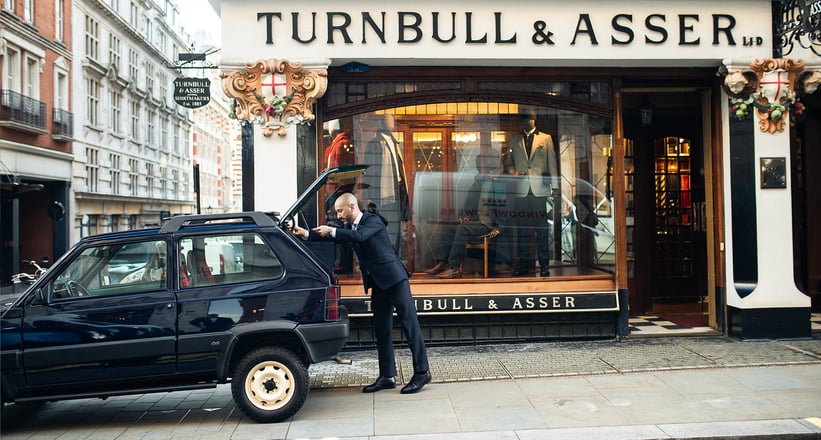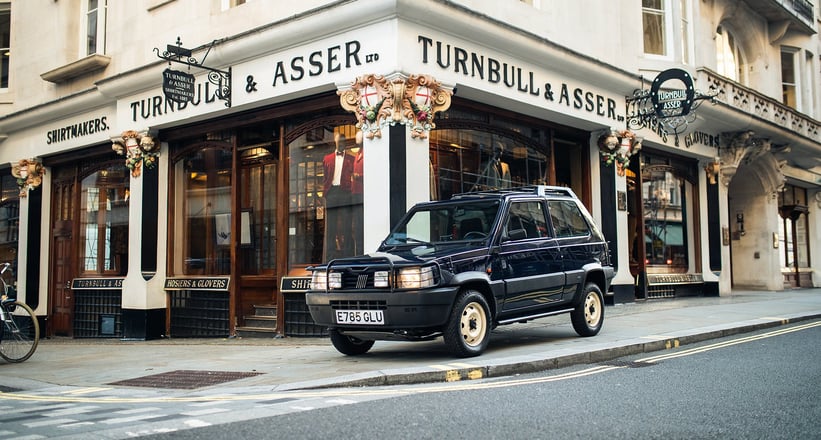 "It's the first Panda we've done, and it was fun," continued AJ. "It's a simple car, not trying to be anything it isn't. We all wanted to keep the cost down, and the Panda's basic design was a big help when it came to trimming."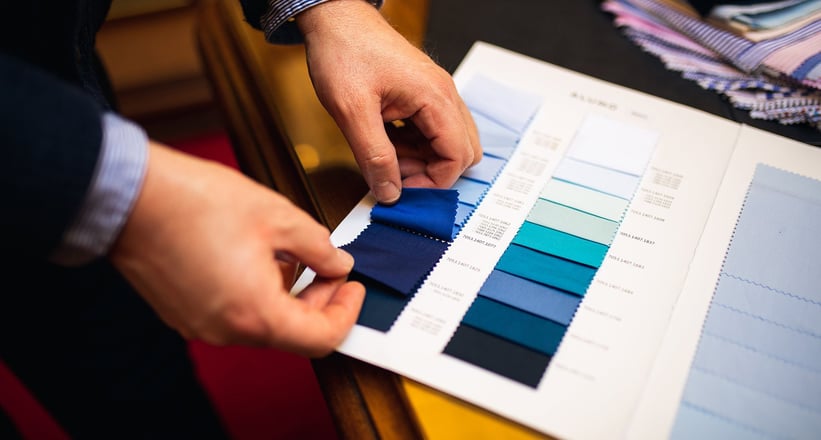 The navy blue E-Type-style rear shelf with its secret compartments is perfect for taking the Turnbull & Asser experience on the road, and that's exactly what the plan is for this car. Classic Driver was honoured to be the first to stretch the Panda's legs, driving it to Jermyn Street to deliver it back to its owner and at the same time get our very own bespoke tailoring experience. More on that later…
The very happy owner has his sights set on driving the Panda down to The ICE in St Moritz at the end of February, and since we delivered it, has already been buzzing around London. The car will then go on a world tour, including supporting the Turnbull & Asser shop in New York and then maybe Sun Valley for the ski season. "It's a bit like a real Panda that comes out of China and they take it around the world to get it pregnant!" jokes the Cowboy, who's clearly keen to get a drive in his latest Pozzi Blue acquisition.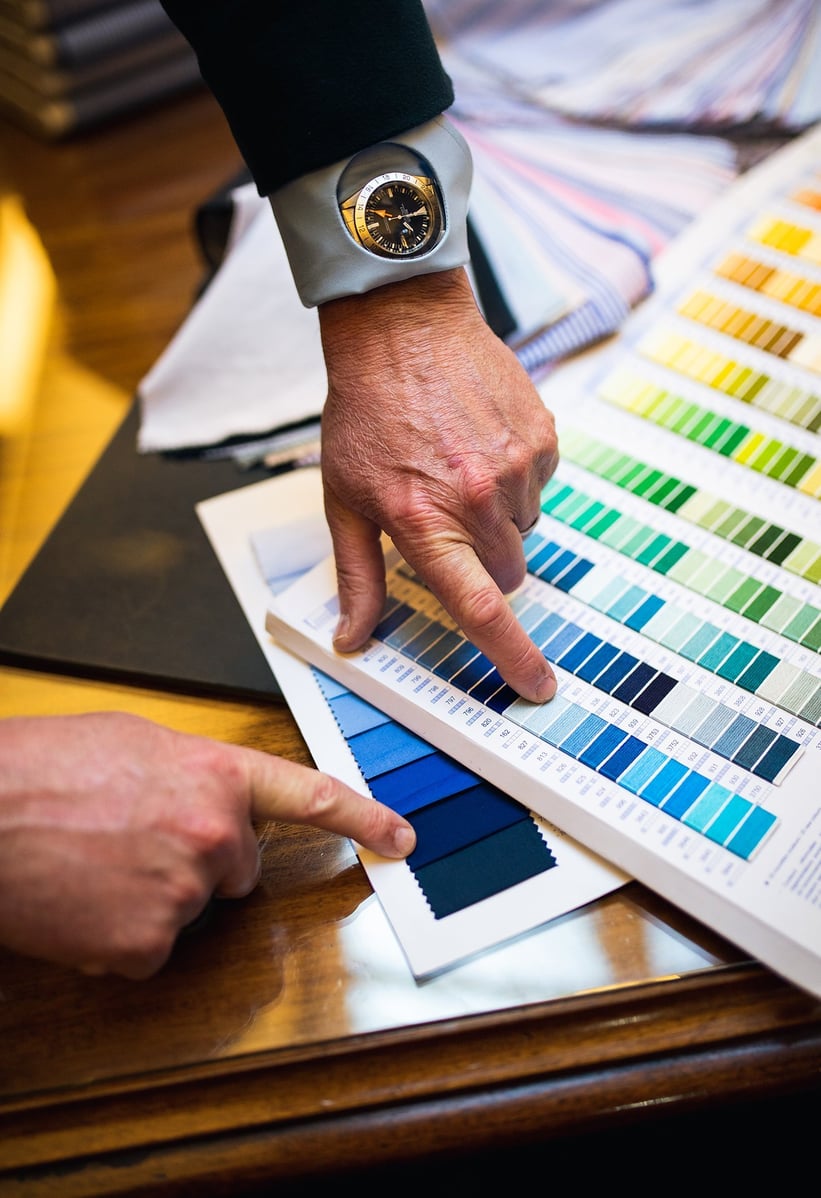 As we handed over the keys, we were welcomed through the hallowed doors of the flagship store that has been graced by US presidents, Winston Churchill, Prince Charles, James Bond and many more over the years. It was Lord Mountbatten who first brought a young Prince Charles into the shop for a shirt, and that eventually led to it earning the Royal Warrant it still holds.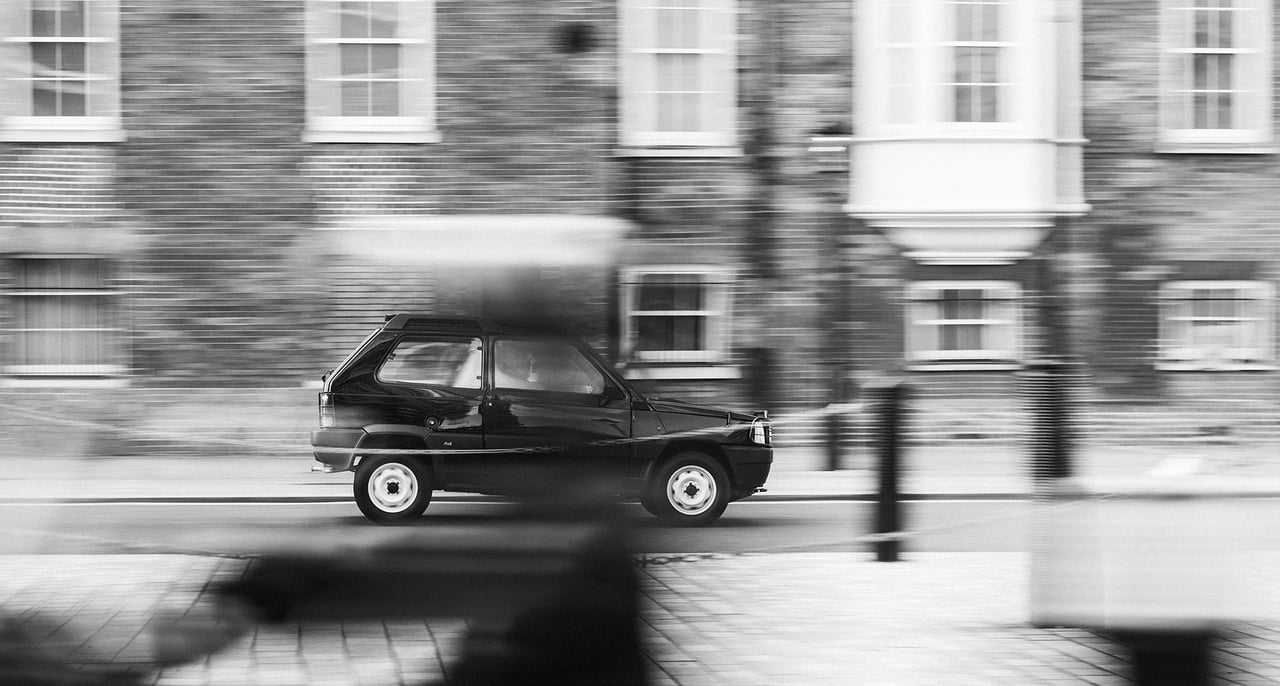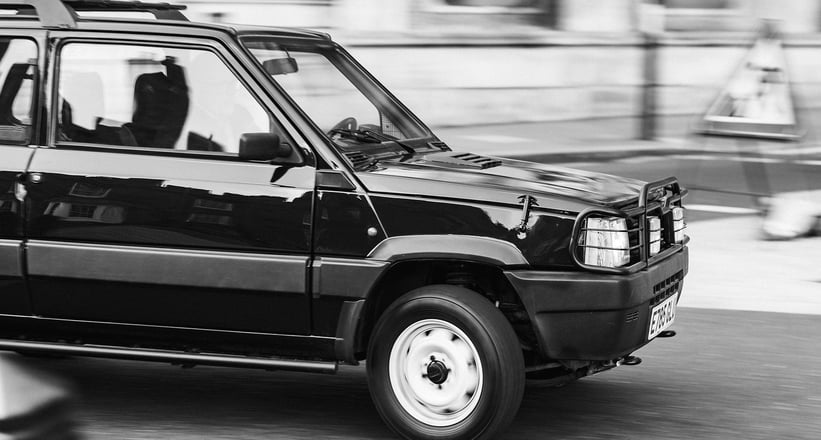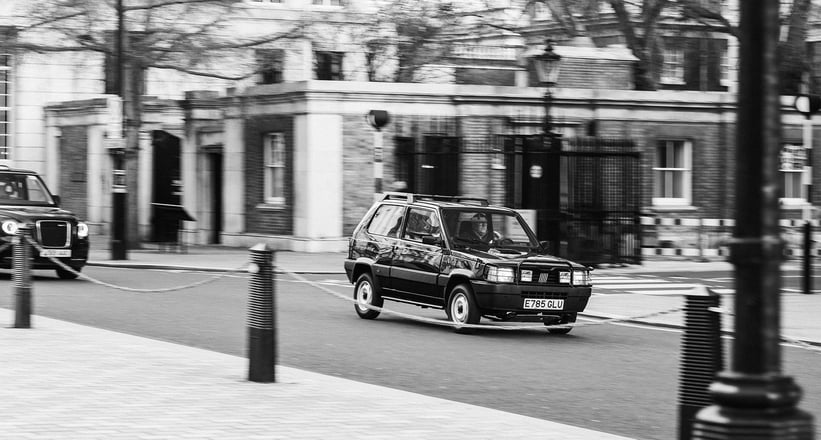 Today, though, I'm getting measured for my first Turnbull & Asser shirt and there's really only one colour to choose: Pozzi Blue, with a contrasting embroidered signature in Azzurro Metallizzato. In this world of click-to-buy, what a delight it is to be made to feel so special, standing in the shadows of heroes and thumbing through colour charts with your personal advisor. For the cuff, I choose the signature three buttons, and with my measurements taken, it's time to be patient and wait the six weeks for it to be made.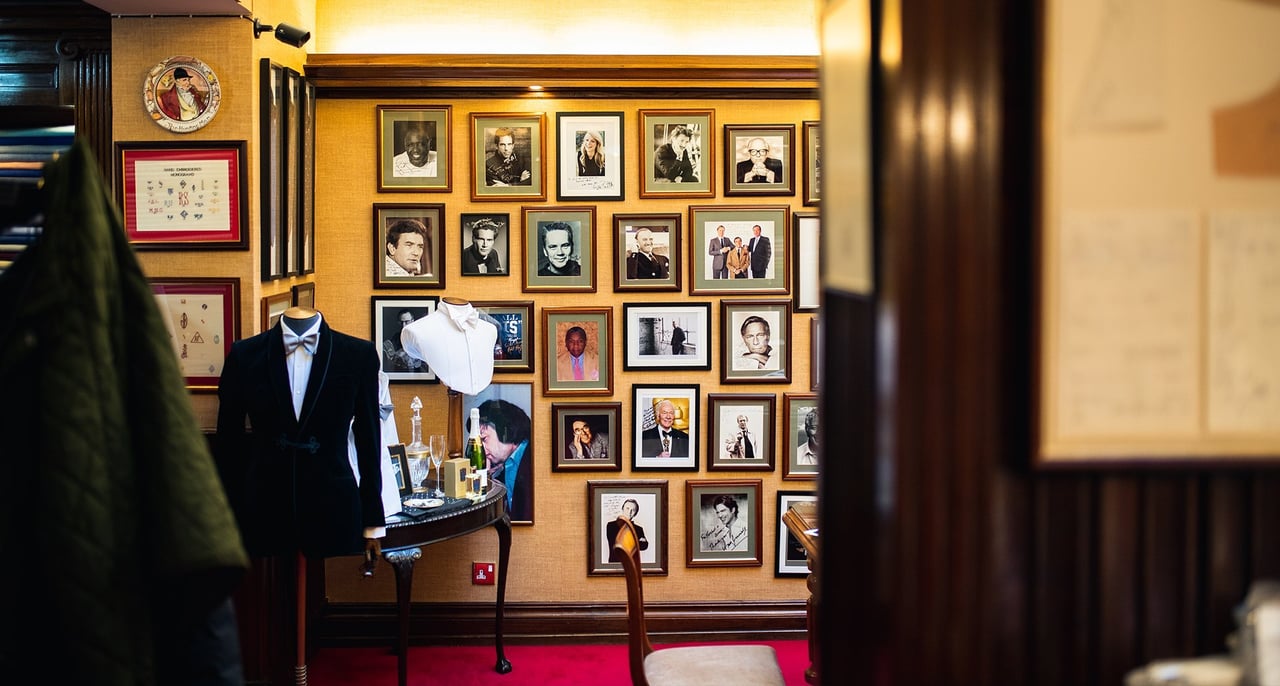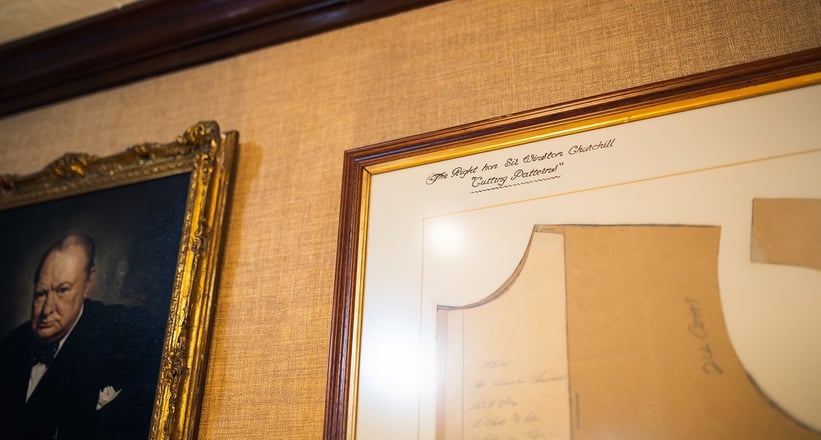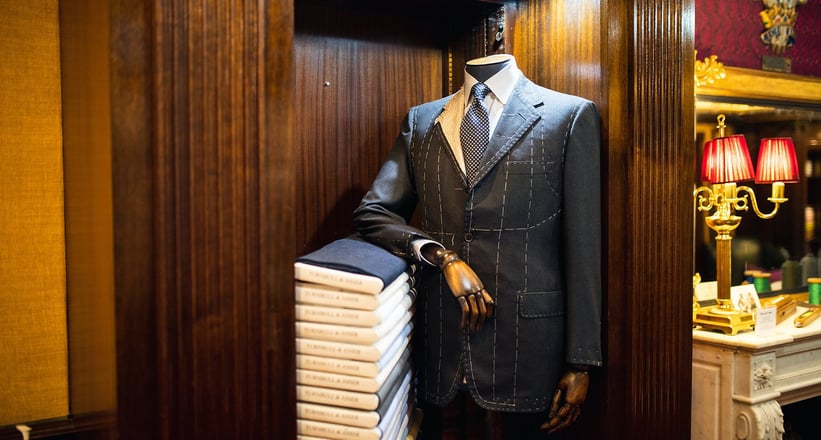 In our automotive world, coach trimming is nothing new, but done right it's incredibly special. How we treat our cars should also be how we treat ourselves: less disposable fashion, more special, high-quality items that tell a story. I'll leave the final words to the Cowboy himself…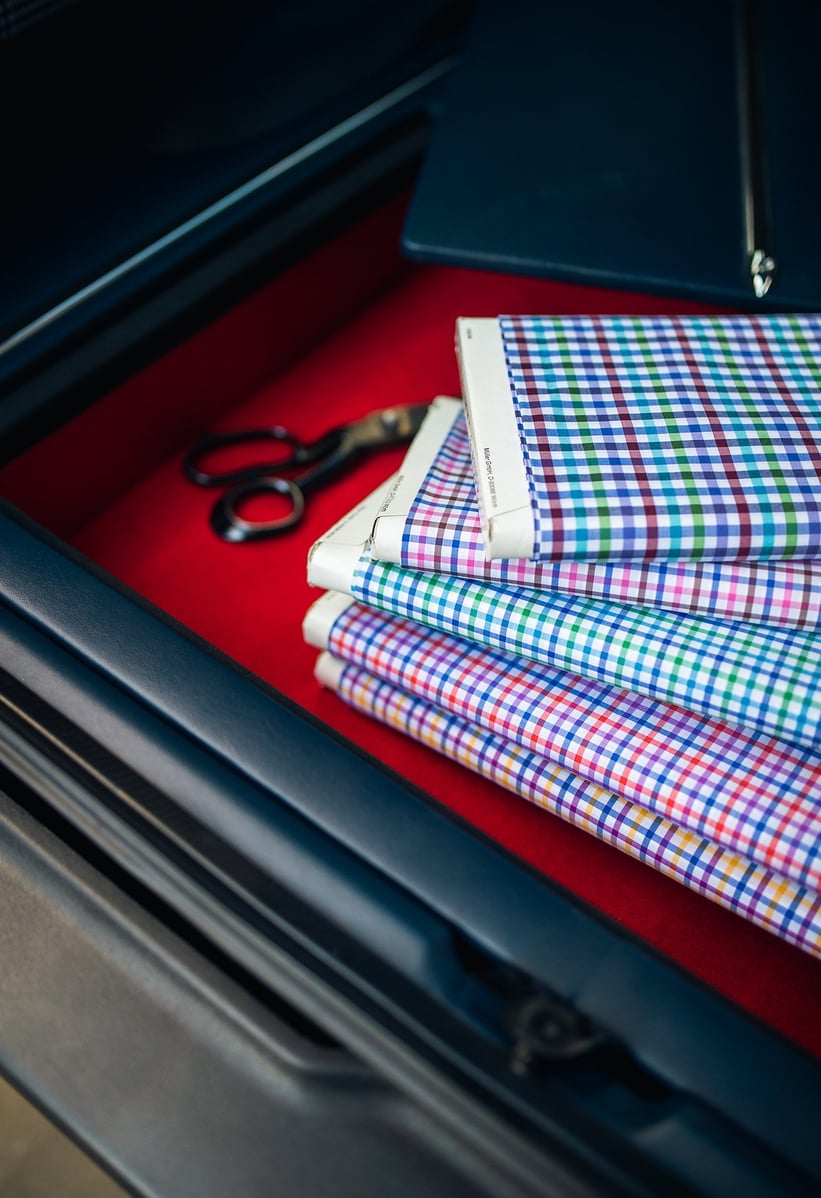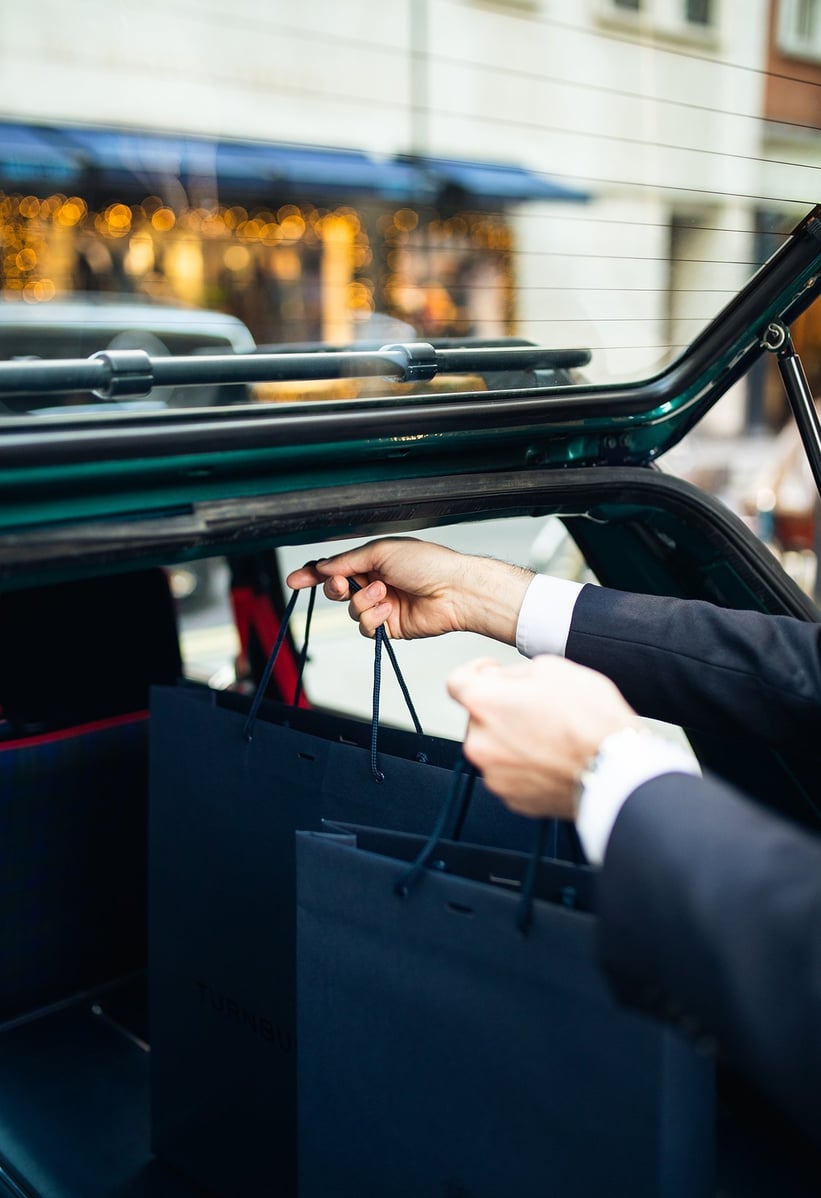 "There's something very similar about these incredibly special companies. With true bespoke, you're only limited by your imagination. It's just a lovely, unique experience, and I wanted to bring those two worlds together. I hope you think we've achieved that goal."