We appreciate that it's almost November and that for many of you, winter's chill has already begun to tighten its grasp but close your eyes and picture this scene for a moment if you will. It's a searing summer's day in 1969 and in the fashionable Sardinian seaside resort of Porto Cervo, the M.Y. Zuricana is gently bobbing in pride of place at the Yacht Club Costa Smeralda.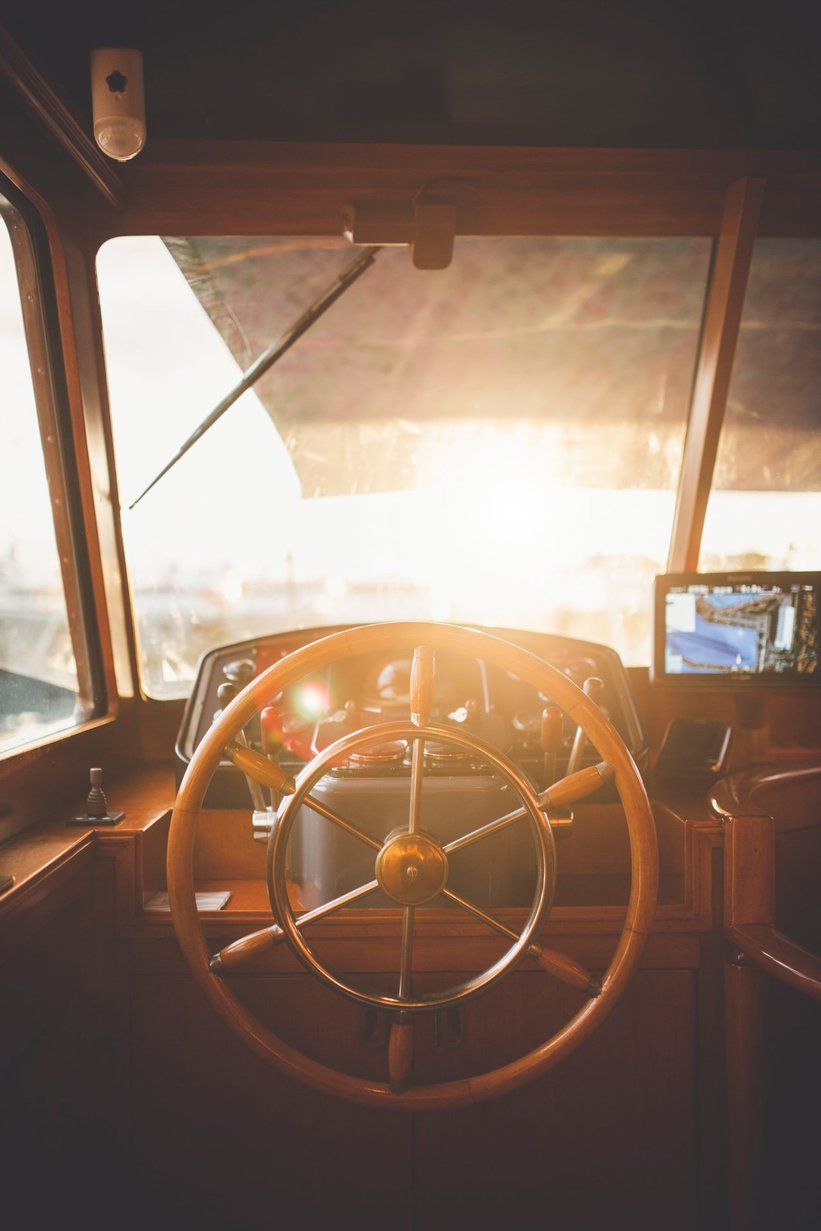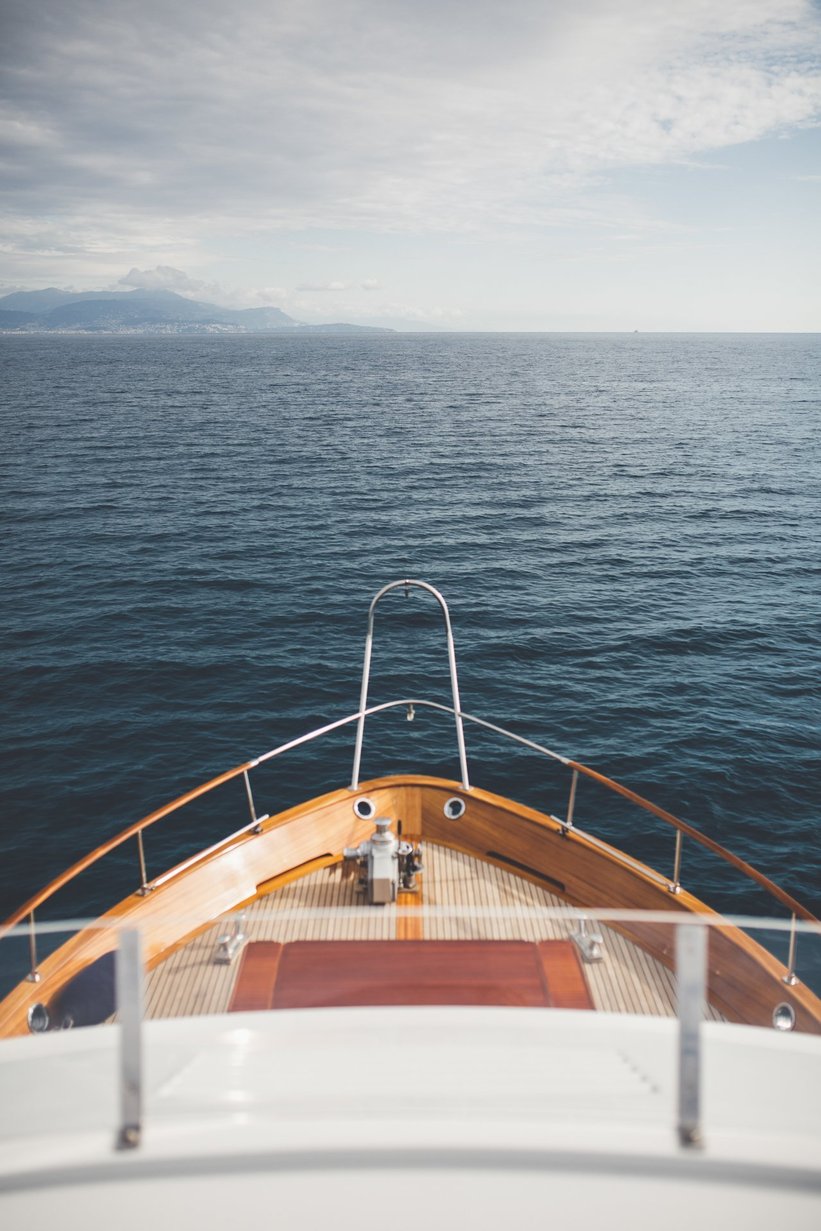 The elegant yet sporty 18-metre luxury cruising yacht, whose exotic name is simply a blend of Zurich and Cannes, belongs to a larger-than-life Swiss-born gentleman who treads just the right line between eccentric and well-mannered. He, his family and his beloved boat are the personal guests of the exclusive yacht club's founder the Aga Khan. And at one of the customary parties due to take place on board later this evening, esteemed guests will include His Highness himself, the über-talented British actor, raconteur and humanitarian Sir Peter Ustinov and a certain Mr. Agnelli.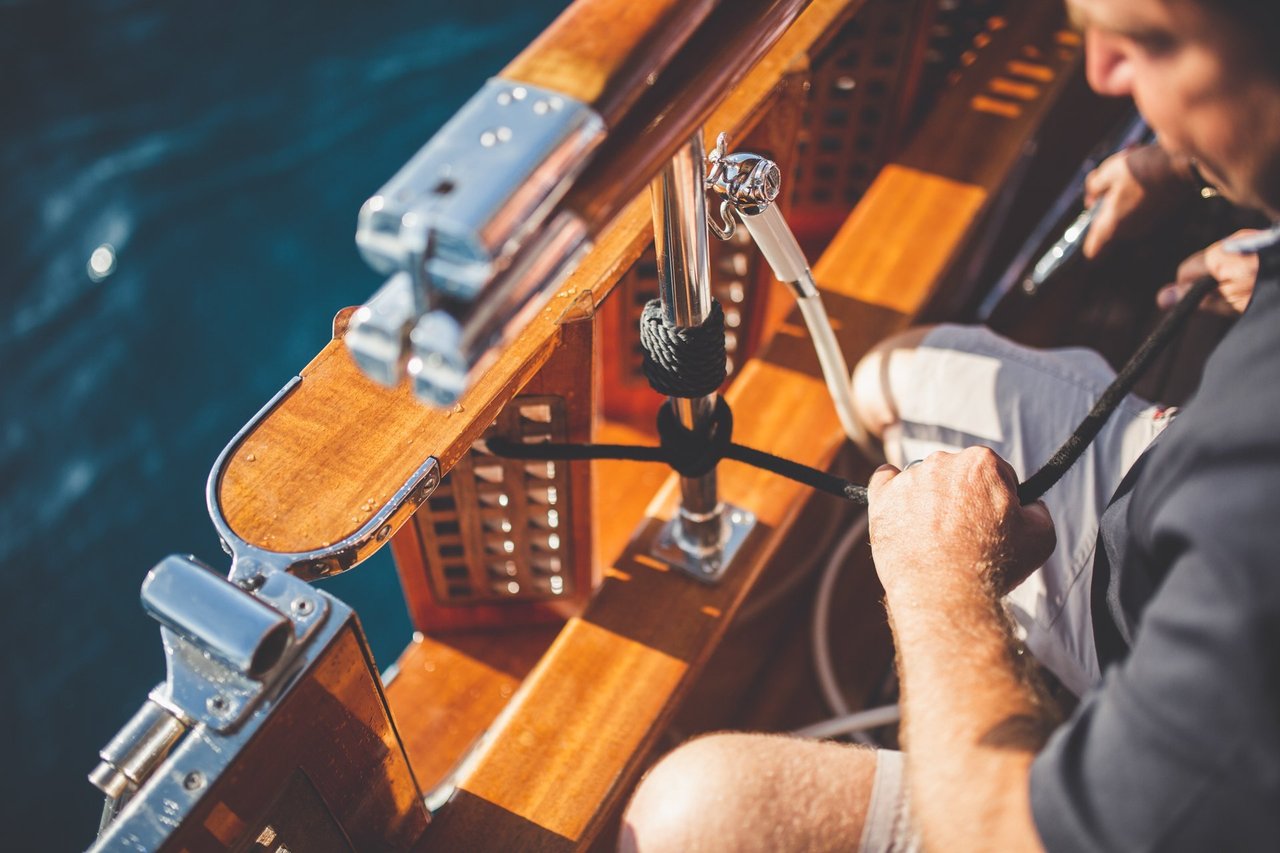 Snap, back to reality. The fantasy is a romantic one that evokes a time when style and manners commanded the utmost respect and life wasn't taken half as seriously as it is today. It's too bad that boats can't talk because the teak decking and elegant mahogany fittings aboard the M.Y. Zuricana would surely have a tale or two to tell. Among the world's original 'superyachts', the Admiral 18 (as is her official model designation) was built by Cantiere di Lavagna near Genoa and launched on 7 May 1967 accompanied by a lock of hair from one of the shipyard's workman – a traditional token of good luck.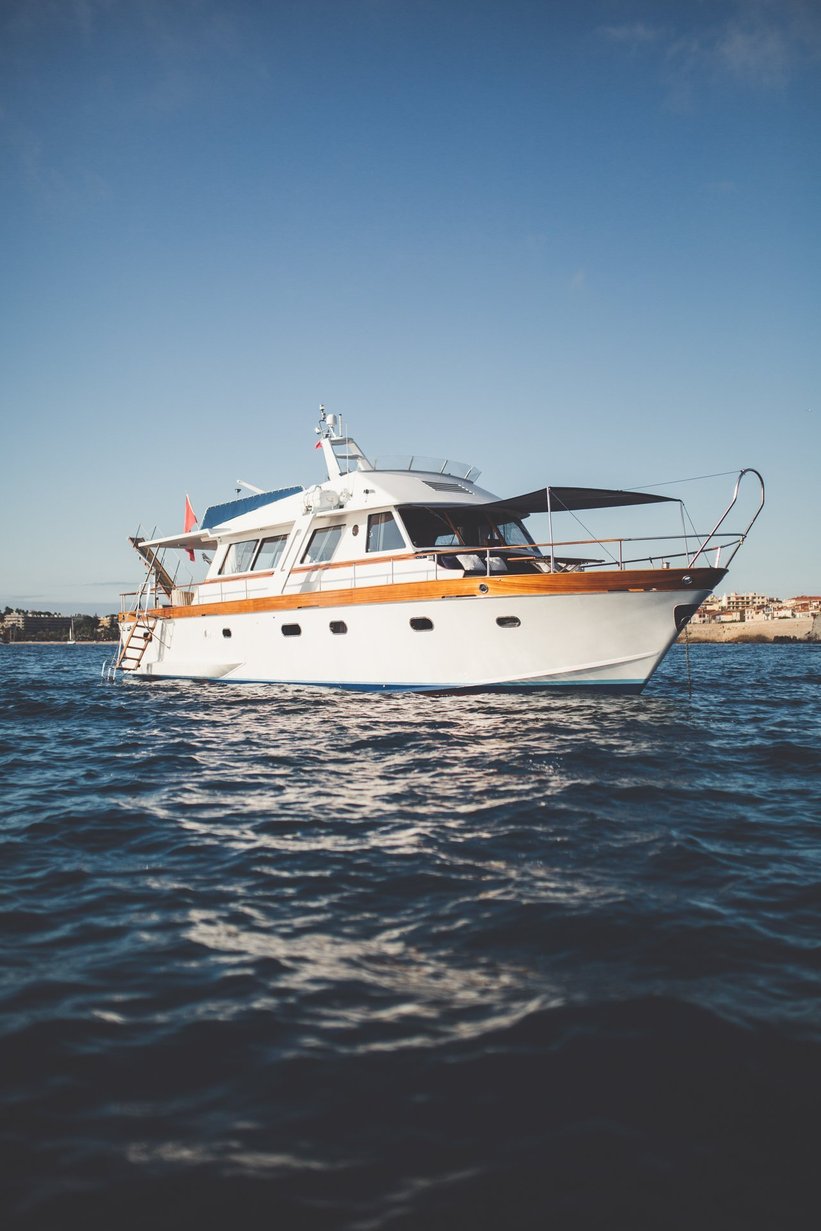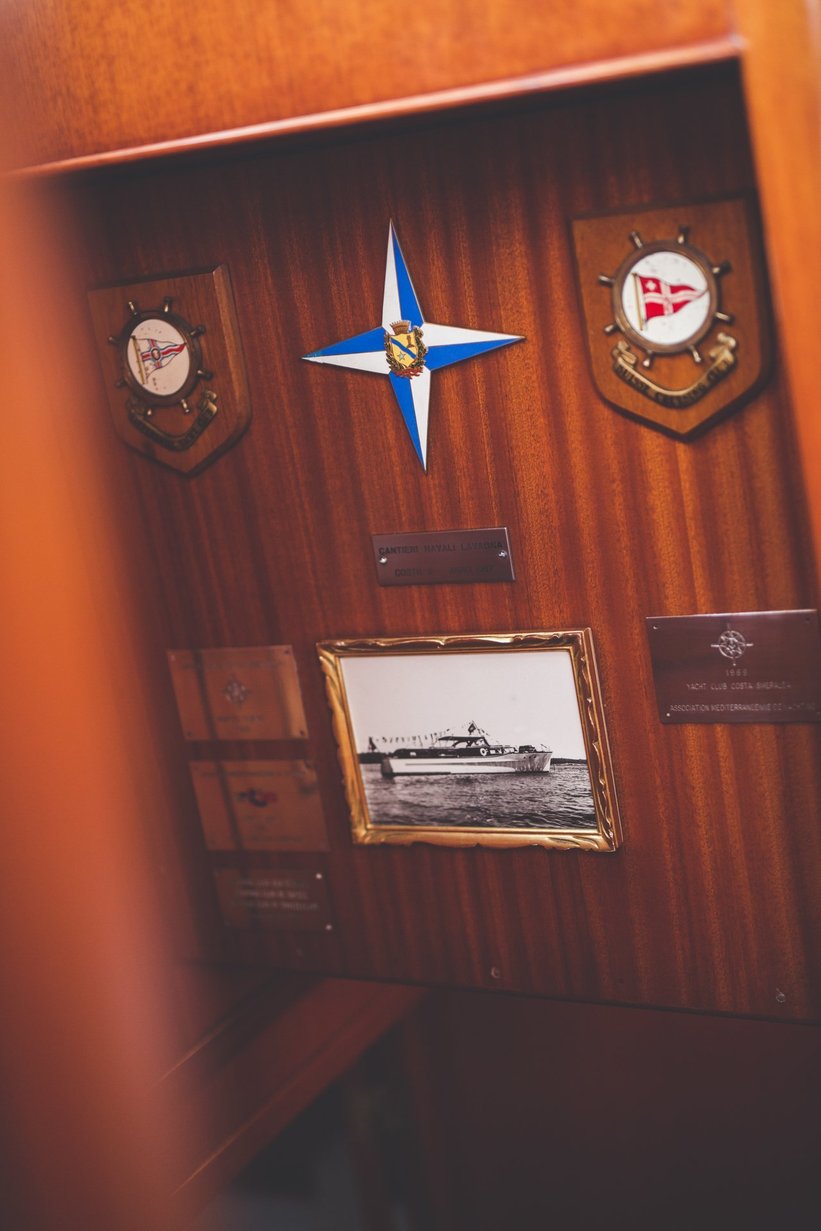 Zuricana's lavishly appointed interior, complete with three en-suite double cabins as well as one further double for crew, served as the perfect summer residence for her owner's family for many years. It also doubled up as a mobile office, complete with M.Y. Zuricana stationery and letterheads. Perhaps her most novel feature is the small onboard canon, a bespoke addition that the yacht's owner would traditionally fire on 1 August each year, both the Swiss National Day and his son's birthday. Apparently, the Corsican naval police didn't take too kindly to the canon on one occasion and wound up making a disgruntled appearance at the onboard birthday party.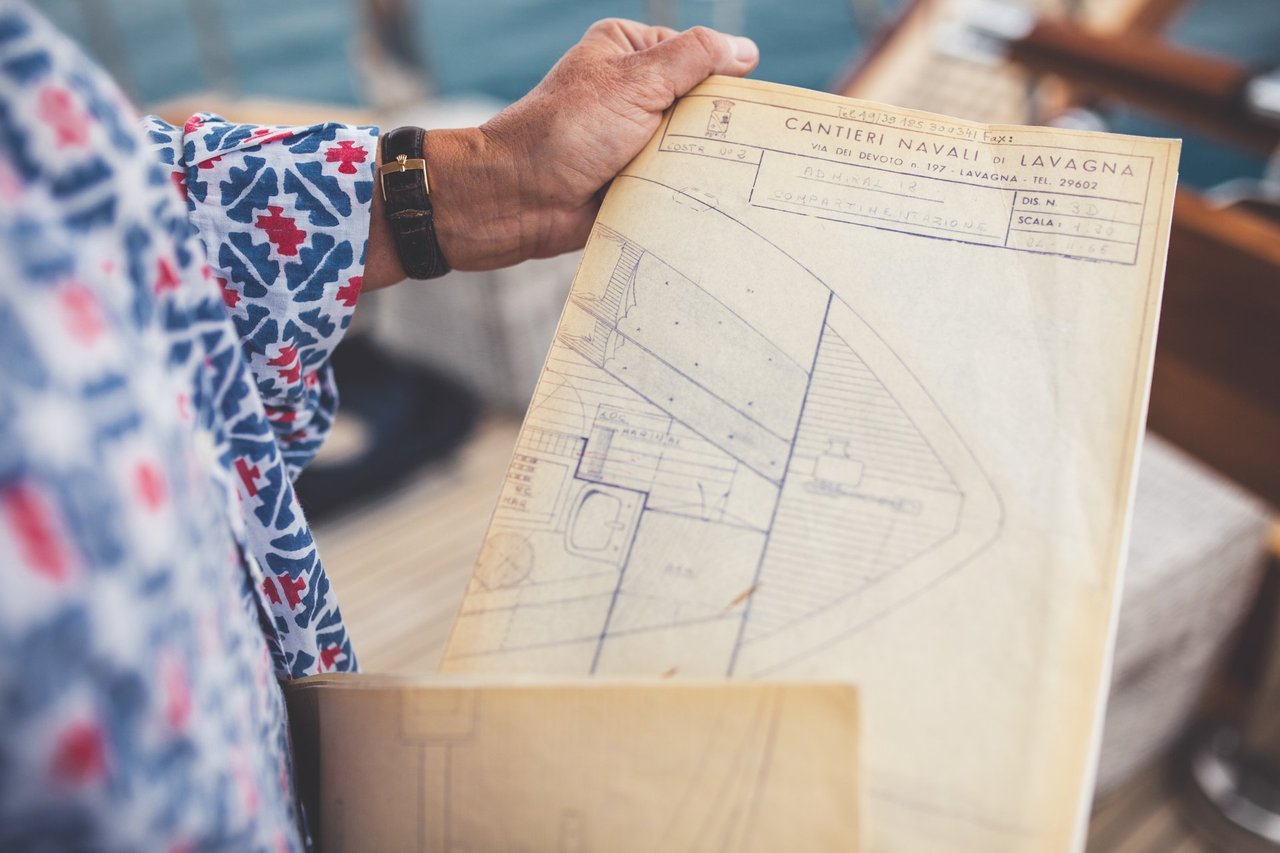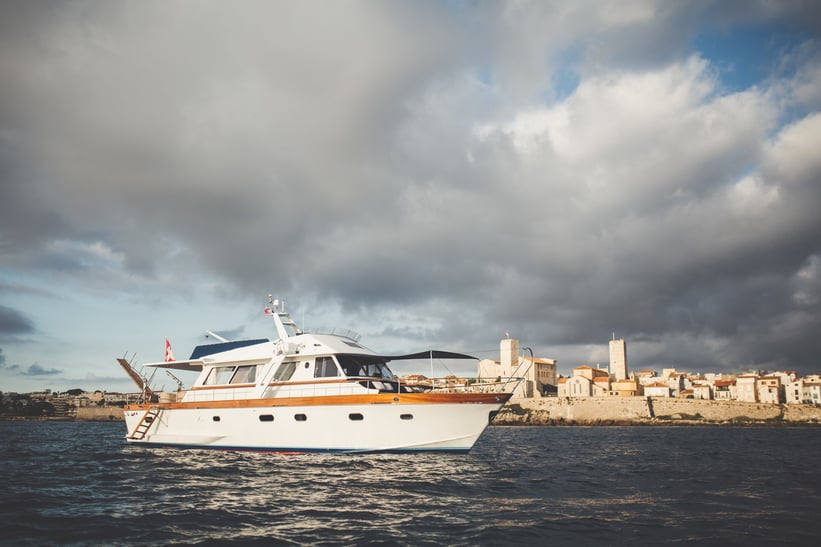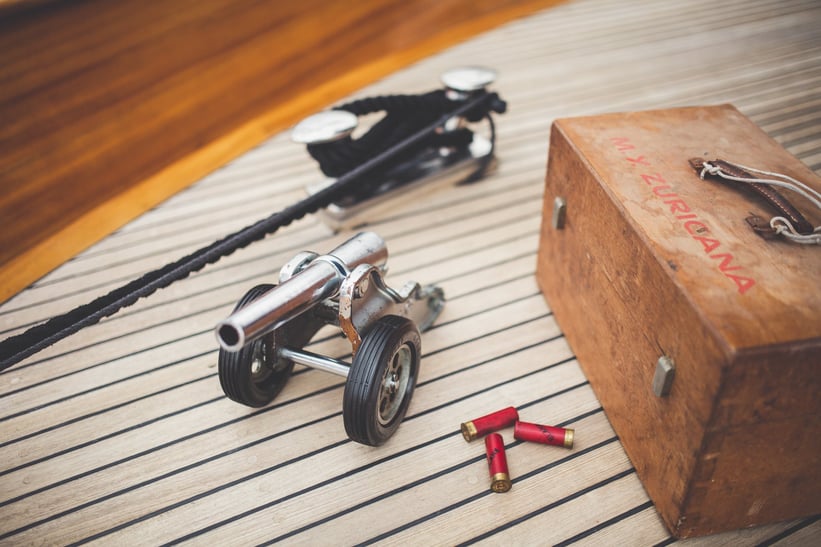 Between her berth in Cannes' Old Port and any one of the Jet Set destinations around Europe she frequented, Zuricana hosted a roll call of influential characters, each of whom was taken with her charm and ability to nullify the stresses and strains of life in the public eye. Arguably the most famous was Sir Peter Ustinov, a signed copy of whose book Dear Me still resides aboard.
There was reportedly one particularly amusing day aboard when a group of American tourists were strolling past the Zuricana in the port and mistook the yellow flag of the unfamiliar Suisse Cruising Club for that of the Soviet Union. Never one to let the opportunity for some friendly banter go, Ustinov began loudly conversing with the yacht's owner in a hilarious, overexaggerated Russian accent, much to the horror of the intrigued Americans. Casual social encounters aboard the yacht were a daily occurrence, the owner often welcoming the local fisherman and butcher – both of whom often stayed for dinner – as well as David Niven, Curd Jürgens and Charles Aznavour.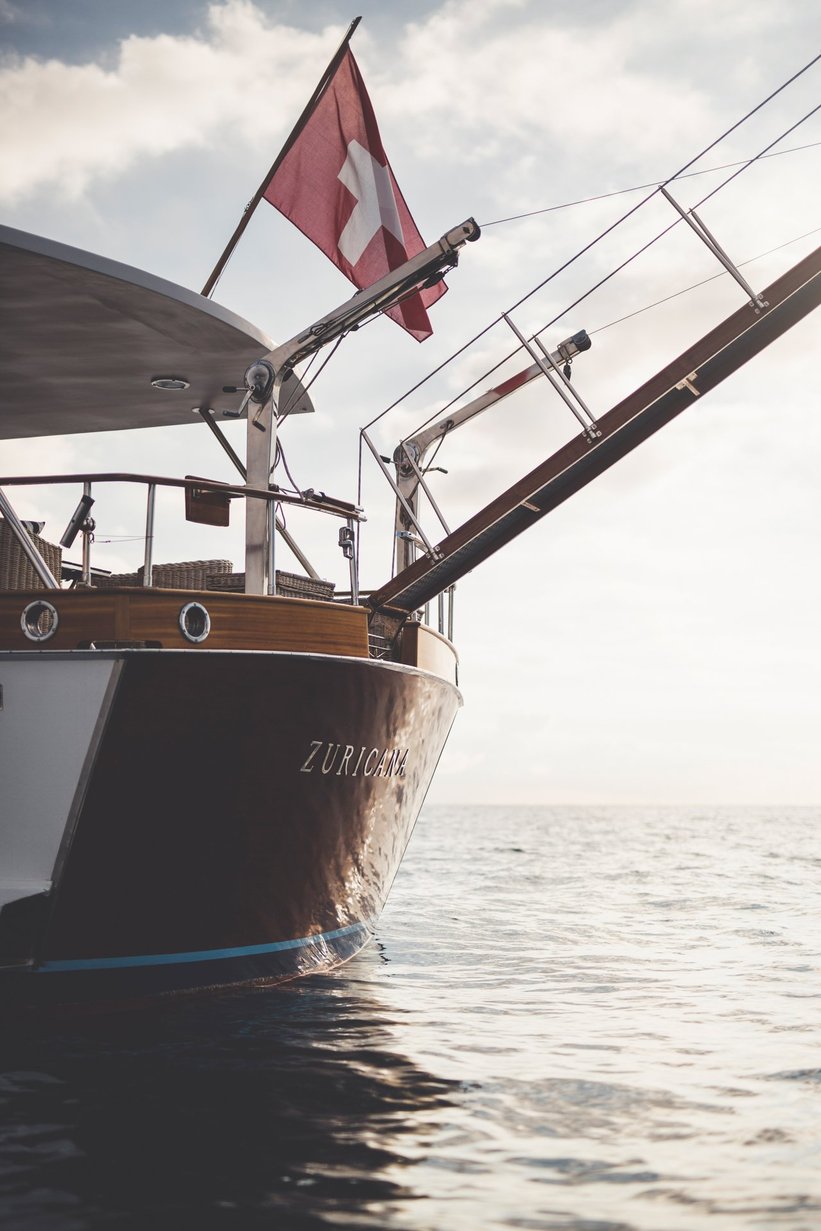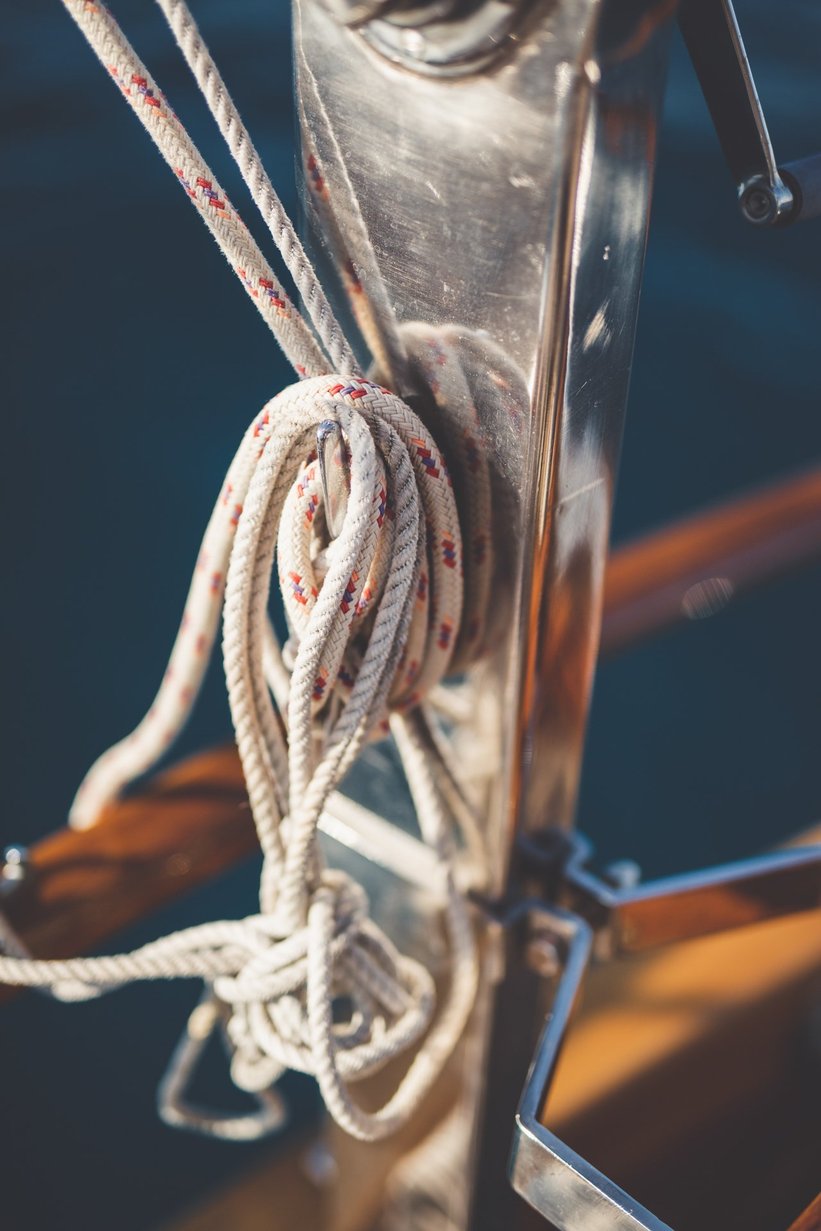 Zuricana's most amazing attribute, however, is that she has remained in the same family ever since 1967 and still looks every bit as good as she did when she left the shipyard in Genoa. As the old adage goes, all good things must come to an end and now Zuricana is looking for a new owner to host during the coming summers. What's more, if required, Zuricana could be accompanied by her current mooring in Antibes, which if you're big on yachting you'll know is quite a big deal.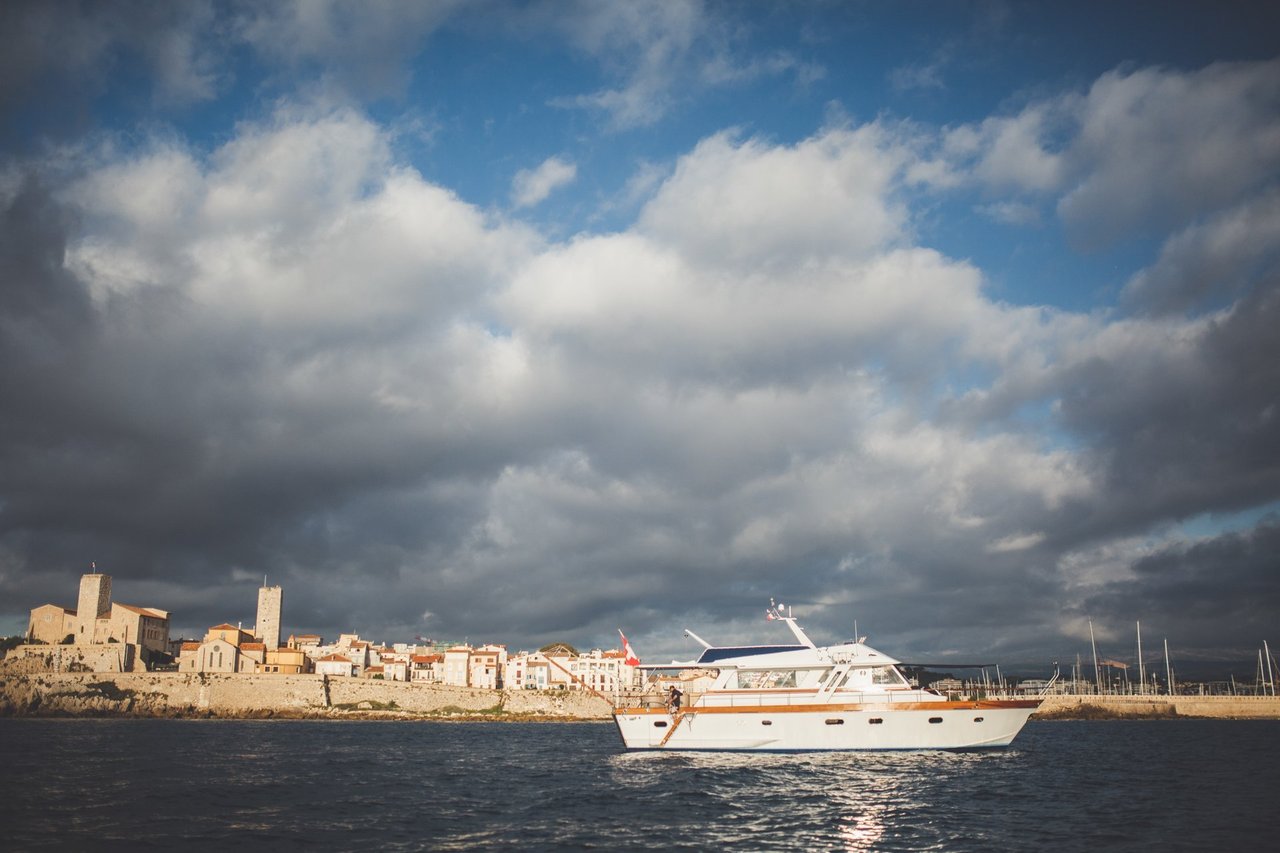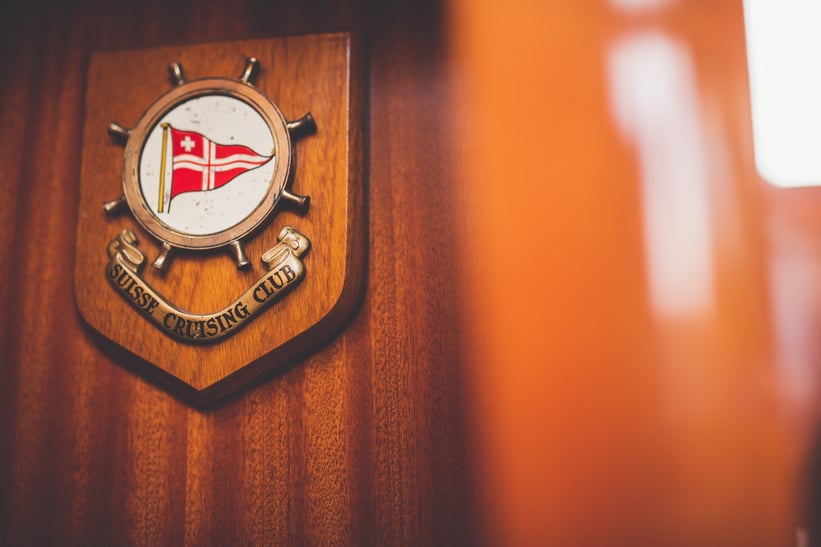 You might have never envisaged yourself relaxing aboard a classic wooden yacht, but surely the romance of Zuricana's eccentric, star-studded history and understated glamour is reason enough to want to make it a reality?
Photos: Mathieu Bonnevie for Classic Driver © 2019