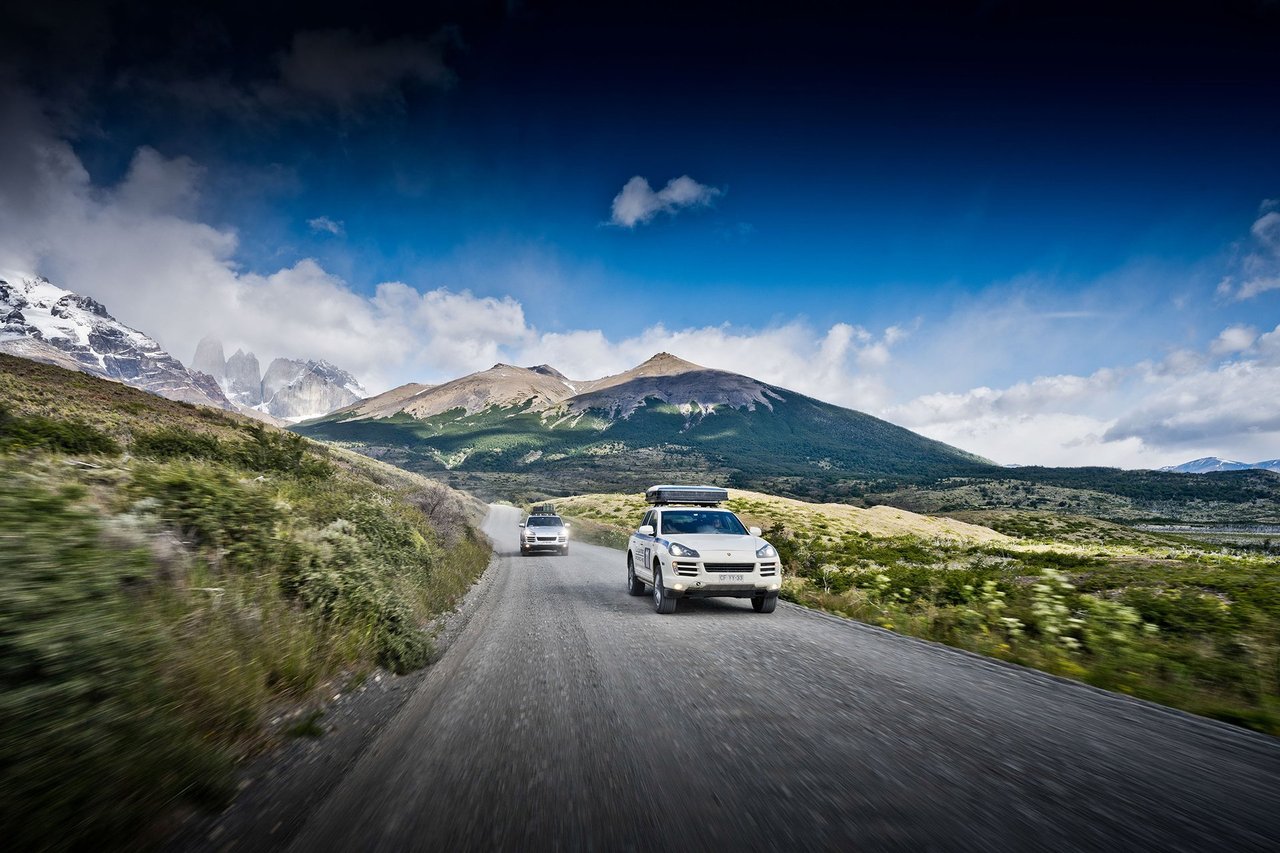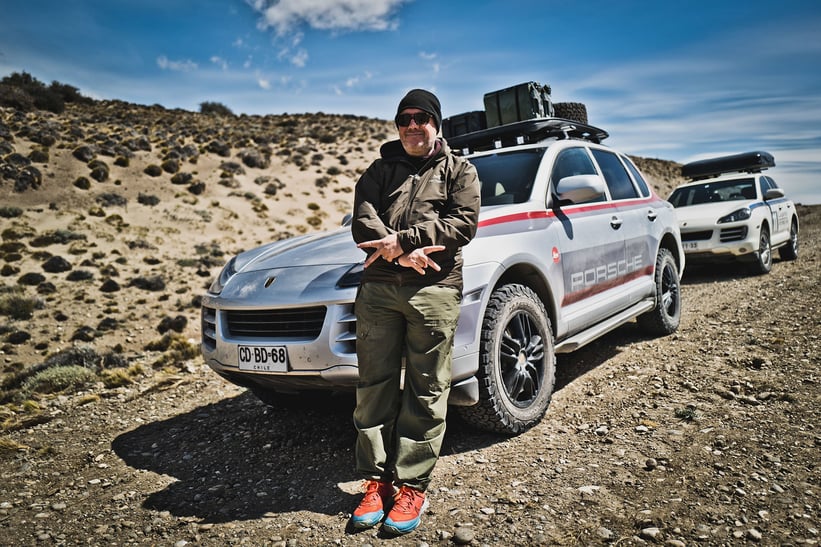 Are there still any adventures left in this world? Sitting in our neat urban offices, casually video chatting with our colleagues in Los Angeles and Hong Kong while viewing Tiktok videos from the traffic jam on top of Mount Everest, it sometimes feels like this once so vast and daunting planet has been shrunken into pocket size and locked into our computer cores. Luckily, there are still some old-school explorers left on the face of the Earth who remind us that the Metaverse has not yet taken over – and that it's still worth getting out there from time to time and hitting the road towards the unknown. People like the German photographer Stefan Bogner – who has mapped the world's most beautiful and exciting roads with his magazine Curves over the last 10 years – who has now embarked on another journey through the wild landscapes of Patagonia.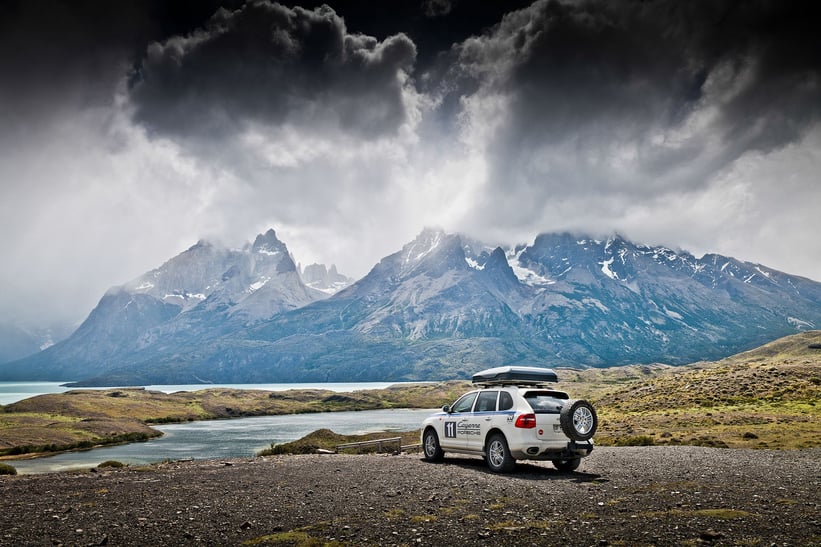 Working with Porsche for years, Stefan has the rare luxury of picking the latest and greatest cars from the Zuffenhausen catalogue for his trips. And as Porsche's game-changing SUV celebrates its 20th anniversary this year, he chose a pair of first-generation Porsche Cayennes to commemorate the occasion. Equipped with original accessories from the Porsche Tequipment and Classic parts catalogue, including the new Porsche Tequipment rooftop tent and roof basket, the two offroad classics were perfectly prepared for the adventure. Riding along are fellow filmmakers Matthias Wagner and David Steca – who some of you might remember from when he drove his Porsche 924 up to the Arctic Circle – as well as Stefan's long-time friend Frank and two local guides, Colomba and Carlos.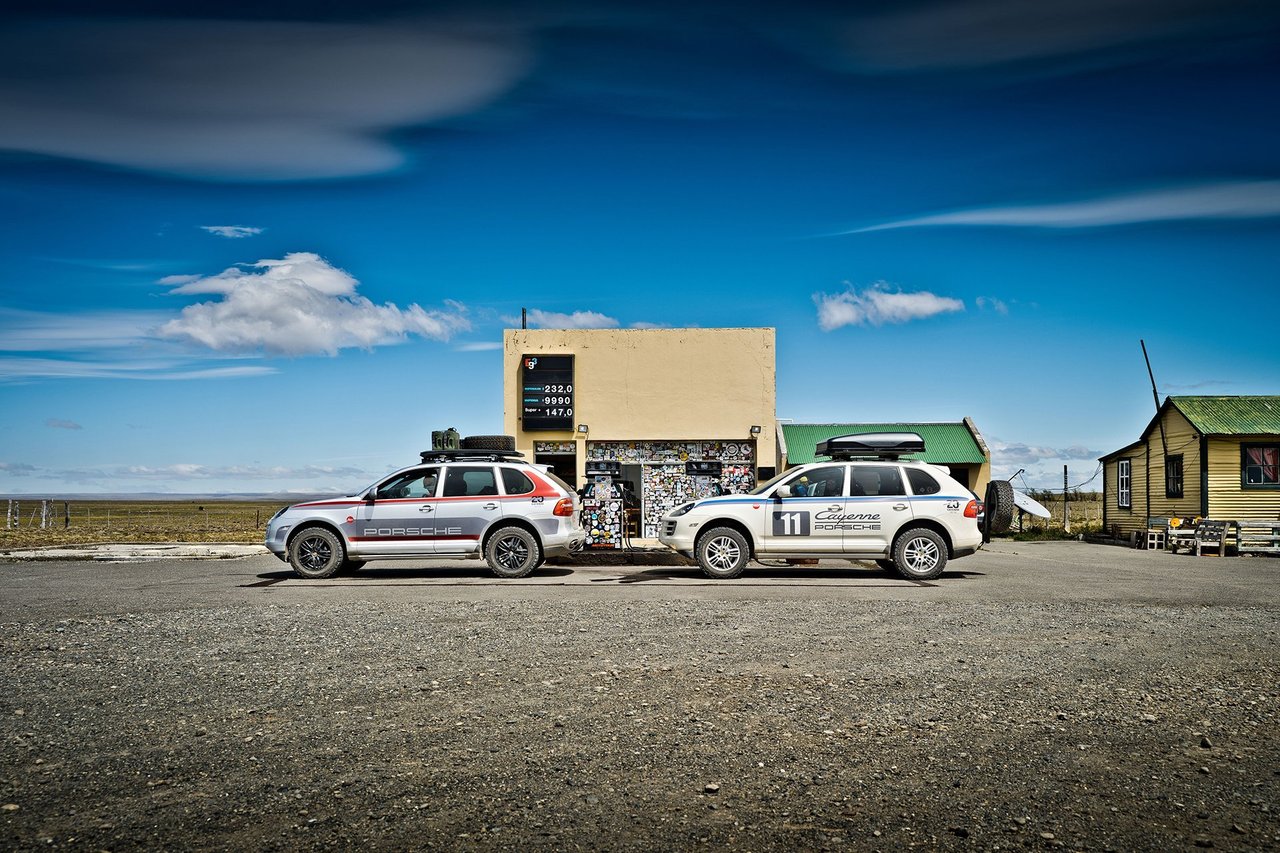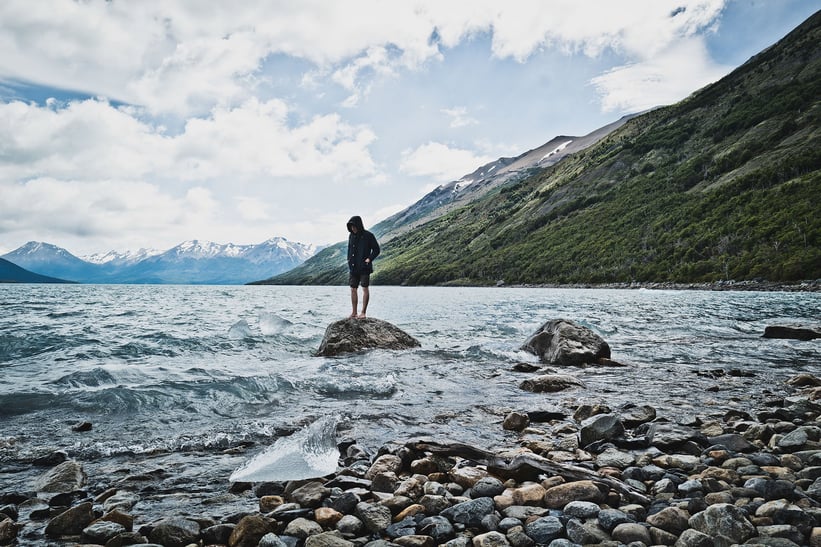 There's an old proverb that has become a mantra for generations of backpackers – but that still contains some wisdom: 'Sometimes you find yourself in the middle of nowhere. And sometimes in the middle of nowhere you find yourself.' A road trip is always a journey within oneself, especially if you leave civilization behind and enter nature in its wildest and purest form. If you drive through the desert, the outback or the pampa for days, you can feel your mind ease and your perception sharpen. 'We haven been on the road for some weeks now', says Stefan Bogner. 'But I don't have any urge to return. I would love to get my family over here, settle down and forget about good old Europe after a couple of days.'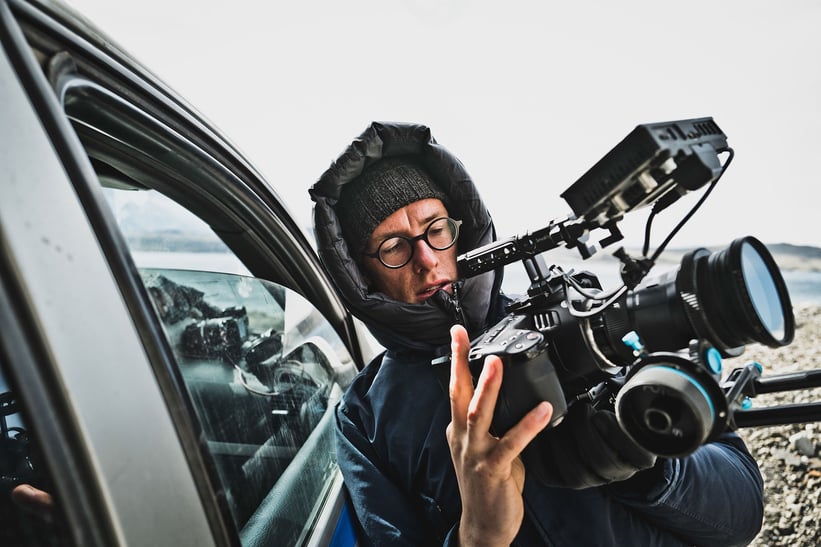 When we last caught up with the crew, they had already been on the road for a week. Having started their journey in the port city of Puerto Montt in Chile, the crew had already passed through through the famous Hornopirén, Pumalin, Corcovado and Melimoyu national parks, an area shaped by big lakes, deep forests, ice-peaked mountains and volcanoes. Soon after, they set up roof tent in the Torres del Paine National Park: Towering over breathtakingly beautiful glaciers, lakes and rivers are the three signature peaks of the Cordillera Paine mountain range. Declared a Biosphere Reserve by the UNESCO in the late 1970s, the national park is a paradise for hikers, climbers, and nature lovers alike. Witnessing sunrise, when the horns of the Torres del Paine massif are dyed purple and red, must be one of the most magical sights in all of Southern America. Stefan and his crew were equally excited about Patalogian wildlife, with plenty of Guanacos by the road plus the occasional Great Condor circling in the sky.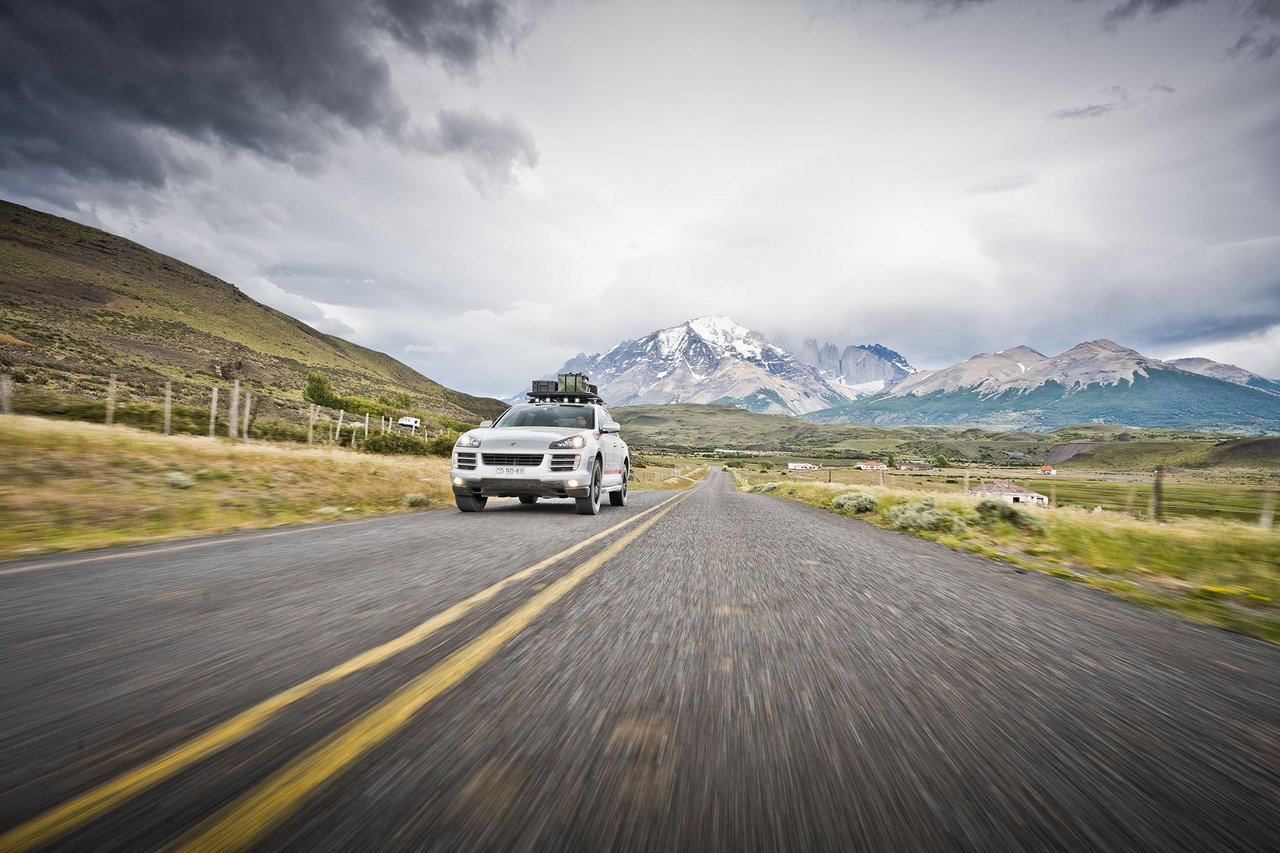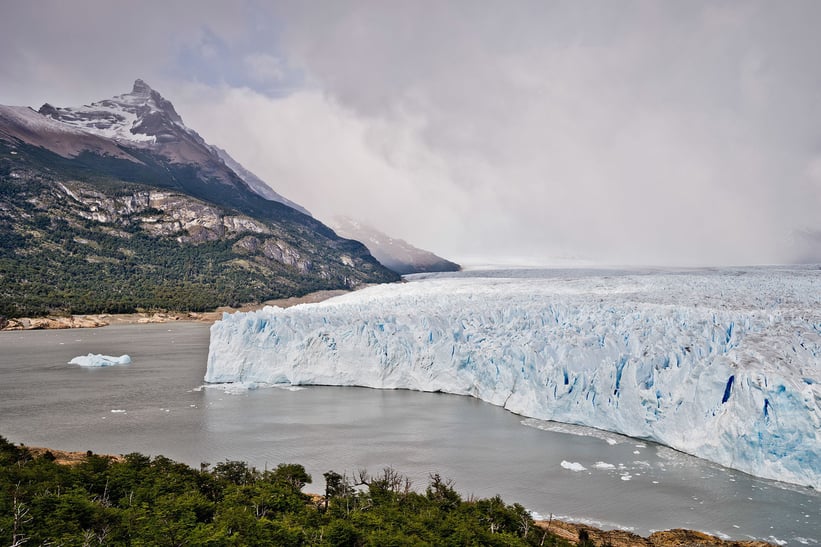 As we now speak again, Stefan sounds even more enthusiastic. 'We are sitting in our expedition Cayennes, the sun is shining, the temperature is around six degrees celsius, there's a light westerly wind and we are just about to cross the Strait of Magellan. After that, we will reach Tierra del Fuego and we will just keep driving south until we hit land's end', says Stefan Bogner. 'But if there's a ship, we would all be happy to drive down to Antarctica to continue our journey.' Maybe another time, Stefan, with thicker down jackets and proper snow chains.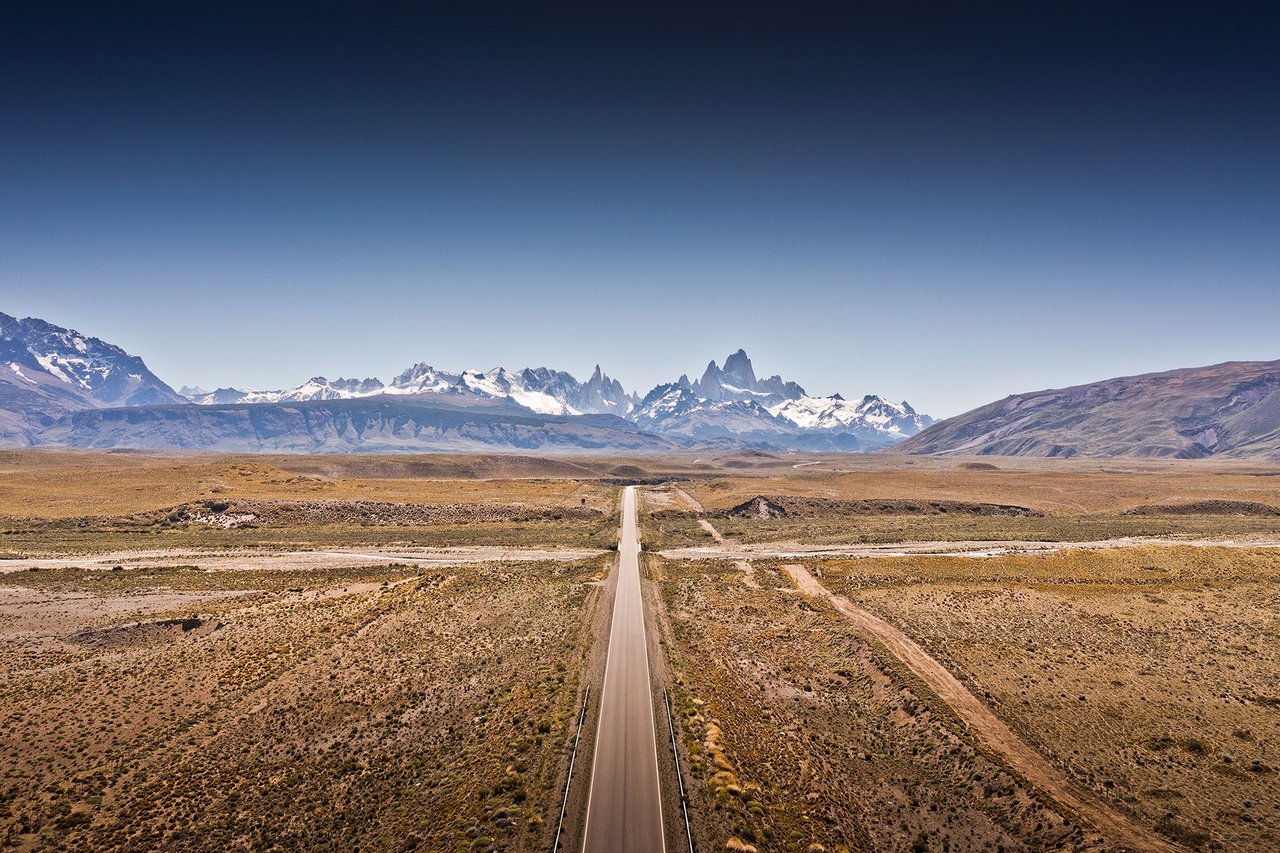 We will soon catch up again with Stefan and his crew to learn more about the last leg of their journey. So stay tuned! Meanwhile, you can order most previous issues of 'Curves' in the CD Shop.