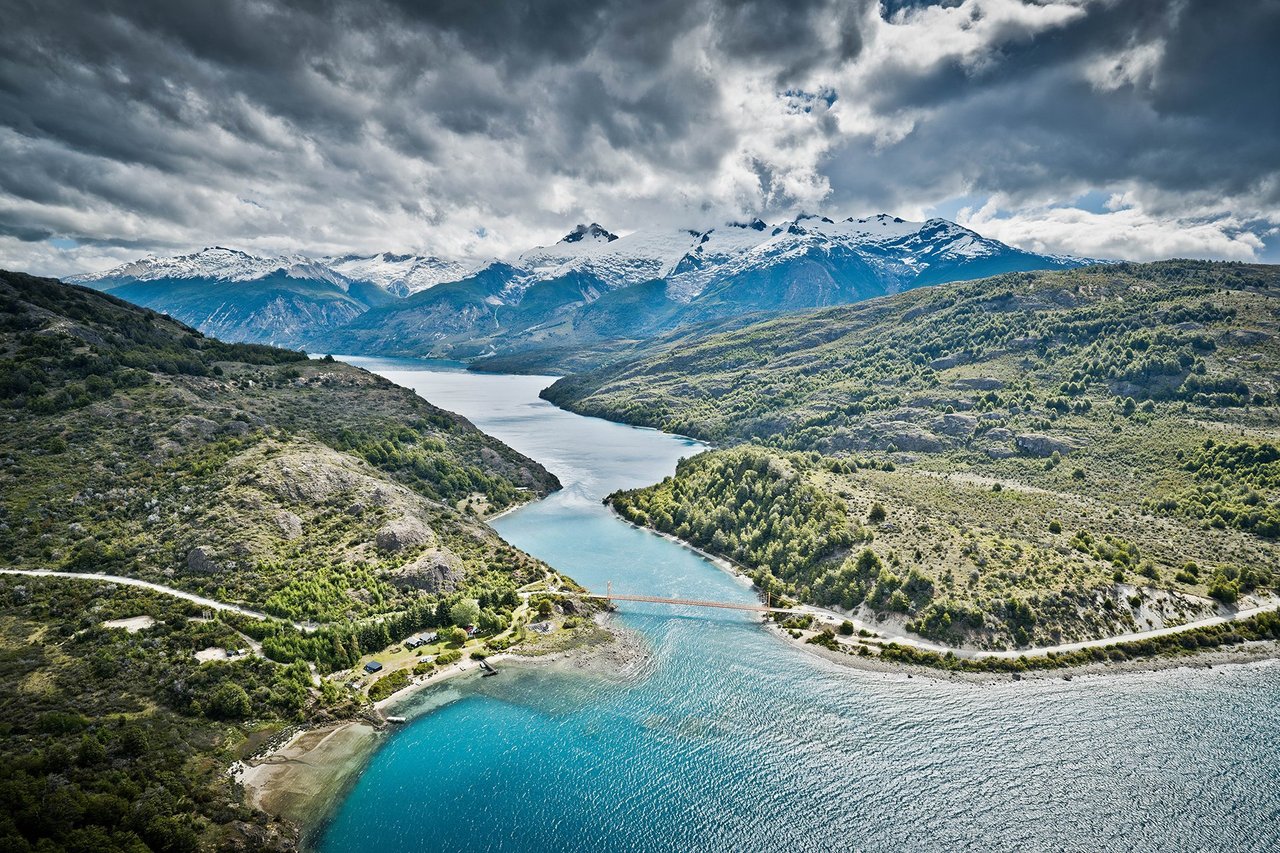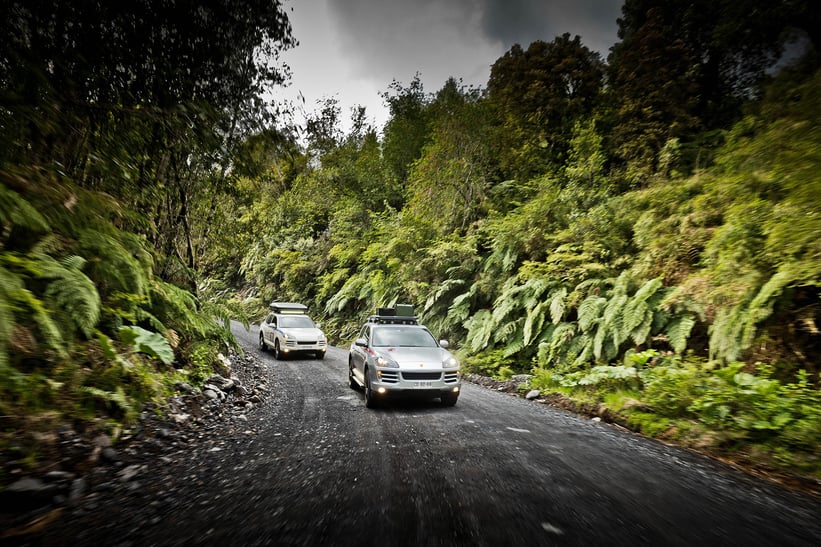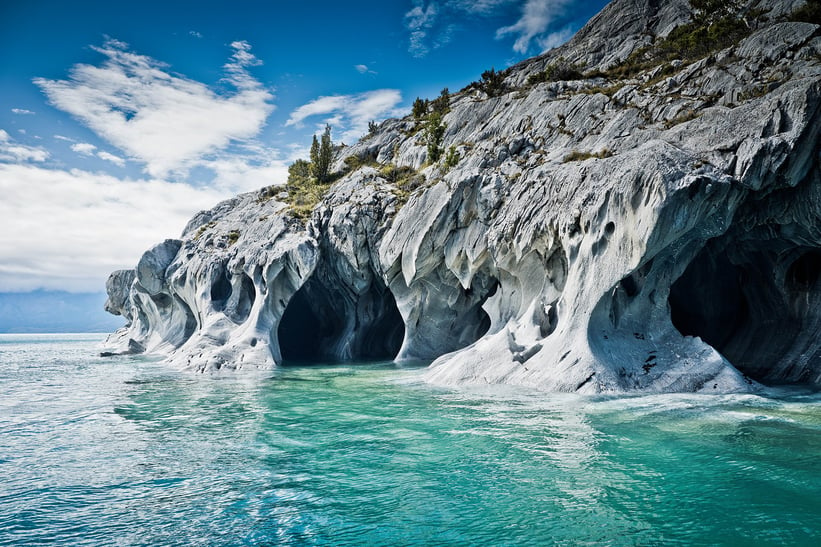 'We've been on the road for a week now, but my mind has already opened up dramatically', says Stefan Bogner as we finally catch him on the phone, late in the evening somewhere between glaciers and deserts in the middle of the Patagonian outback. There's a static noise in the background, it is hard to tell if it's a waterfall, the fireplace crackling in his wooden cabin or the ice tinkling in his Pisco Sour. 'I have traveled countless countries photographing for Curves, but Patagonia hits you differently. Driving through this remote, deserted, and totally breathtaking landscape makes you forget all the little hassles of urban life – there is suddenly no urge anymore to look at your phone or check and check the news, you just focus on the beauty of what is out there. You suddenly feel very alive!'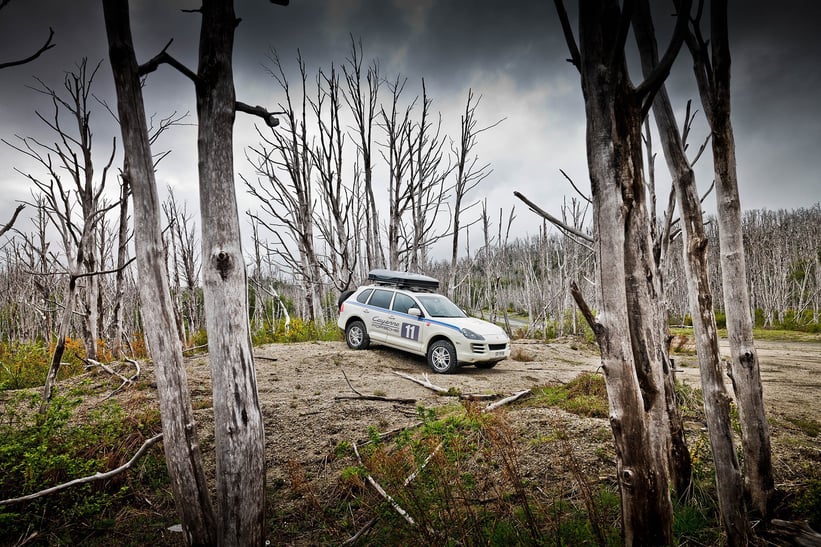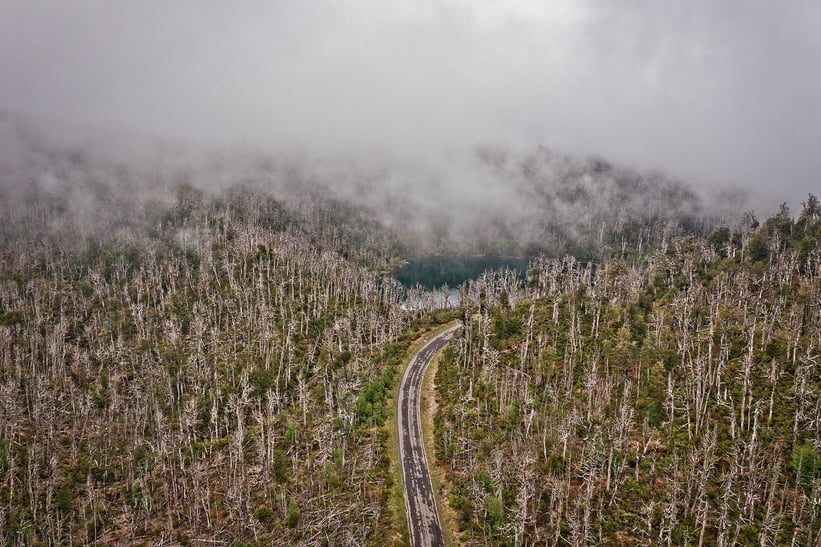 Stefan has just returned from the jungle of Malaysia where he shot images for the latest edition of his cult travel magazine, Curves. Now he is already back on the road at the other end of the world, this time with a crew of friends and fellow filmmakers, including the adventurous cinematographer David Steca, and two local guides from Chile. 'It feels like being on the road with a band', says Stefan. Having started their journey in the port city of Puerto Montt in Chile, the crew has already been passing through the famous Hornopirén, Pumalin, Corcovado and Melimoyu national parks – an area shaped by big lakes, deep forests, ice-peaked mountains and volcanoes – with many more conservations waiting to be explored: The national park system is stretching for 715 miles from Hornopirén to the southern tip of South America, outsizing even the grand Yosemite and Yellowstone national parks by far.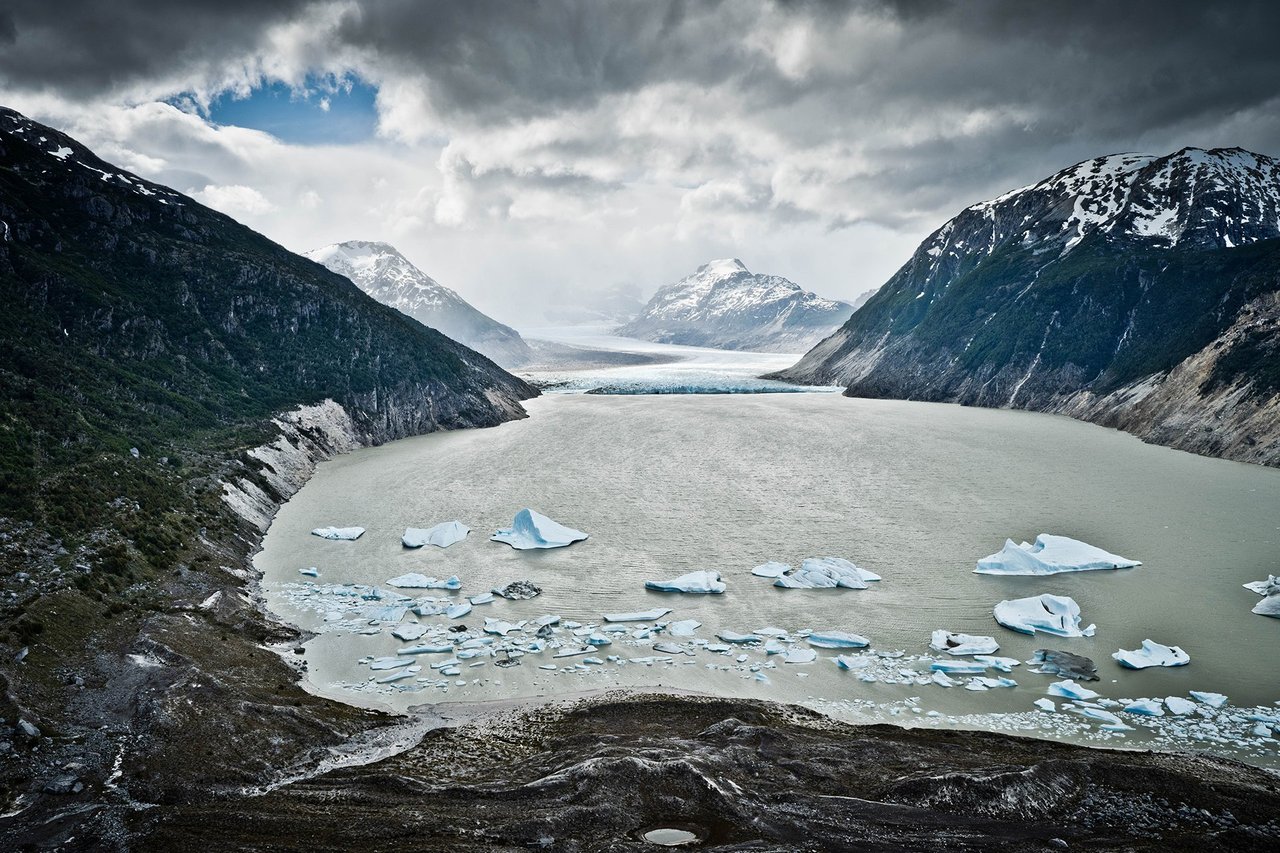 'Patagonia really lives up to the myth of being a paradise for adventure seekers, and because you drive on gravel roads most of the time, we have picked cars that won't leave you stranded when it gets a bit tough.' Indeed, Stefan has traded in his trademark Porsche 911 for a pair of first-generation Porsche Cayennes equipped with original accessories from the Porsche Tequipment and Classic parts catalogue, including the new Porsche Tequipment rooftop tent and roof basket. And while the all-new Porsche 911 Dakar has 'rough roads' literally written all over it, it's the brand's first SUV from the early 2000s that paved the way (or dirt road) for Porsche's ever-growing go-anywhere portfolio. And as early Cayenne's are relatively affordable, the young outdoor and offroad community has embraced the versatile and fully offroad capable car as the perfect base for customization and resto-modding. Now, to celebrate the model's 20th anniversary, Porsche is giving the Cayenne the official restomod treatment. 'Besides its offroading talent, the first Cayenne has also aged really well aesthetically', says Stefan. 'It just looks so right out here!'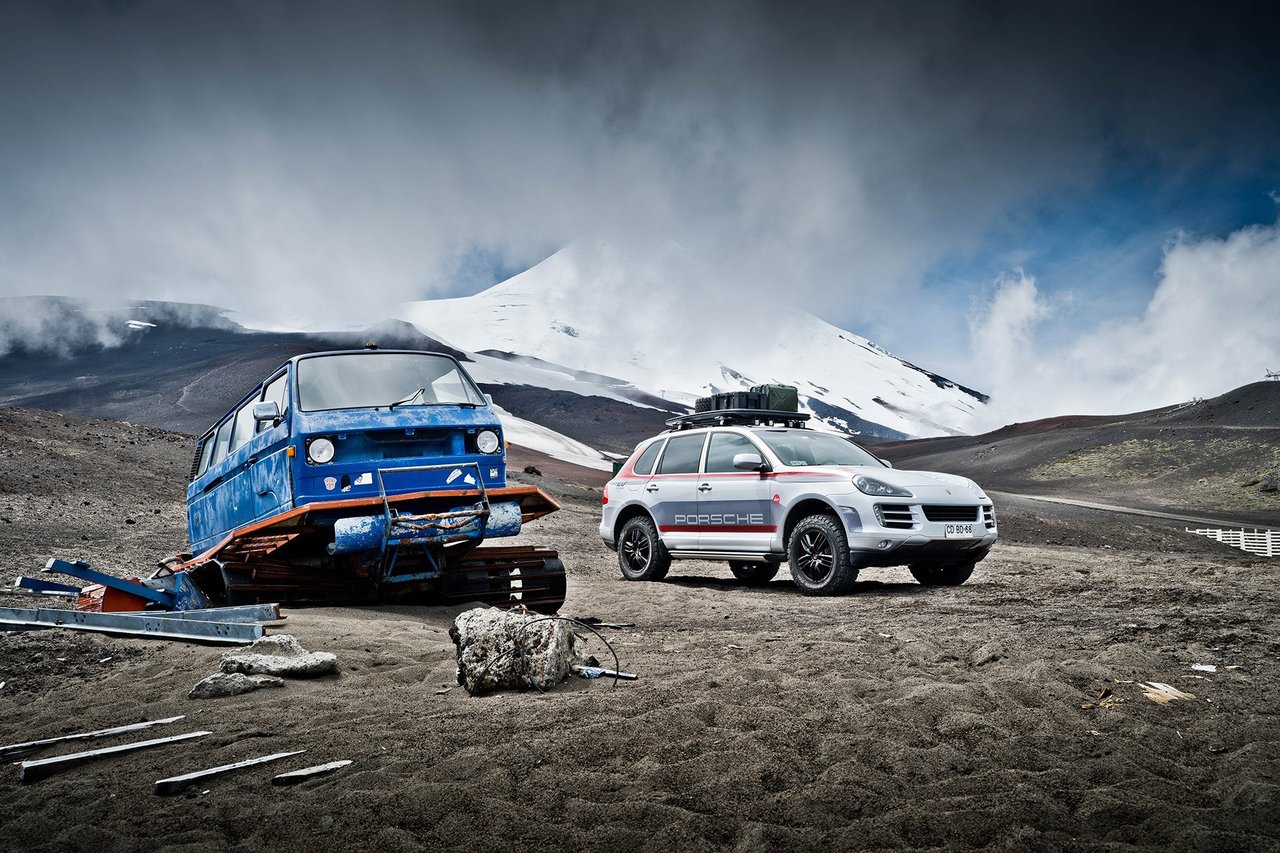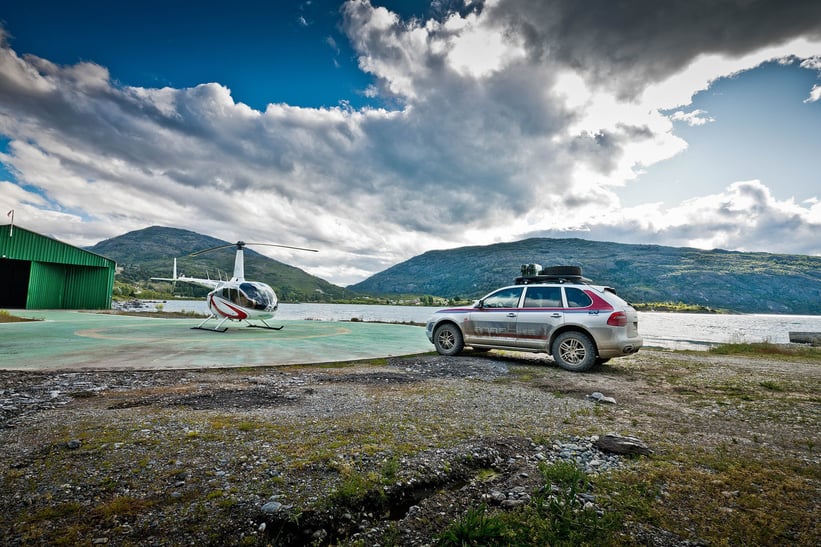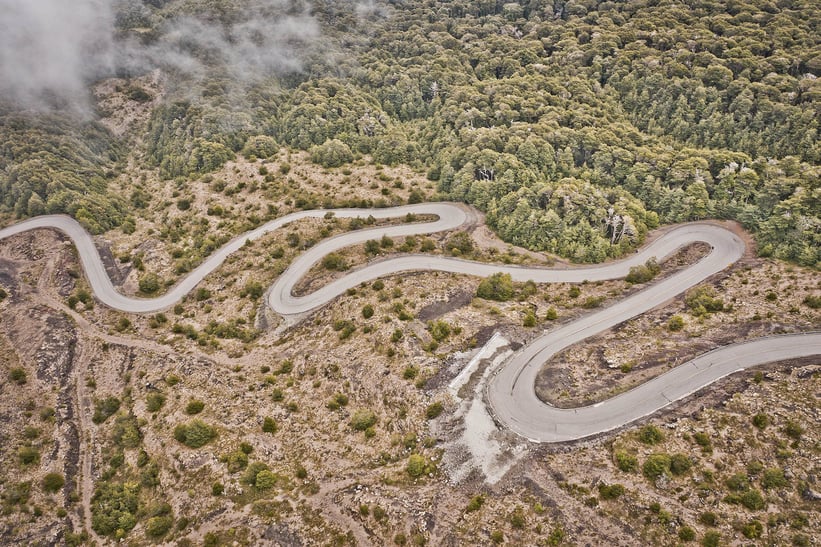 For taking his trademark photographs of landscapes and roads, Stefan also relies on different types of transportation. 'Yesterday we rented a helicopter to get some areal shots. But it was so windy that we were shaken around pretty roughly in our little Robinson. The country is raw in every sense.'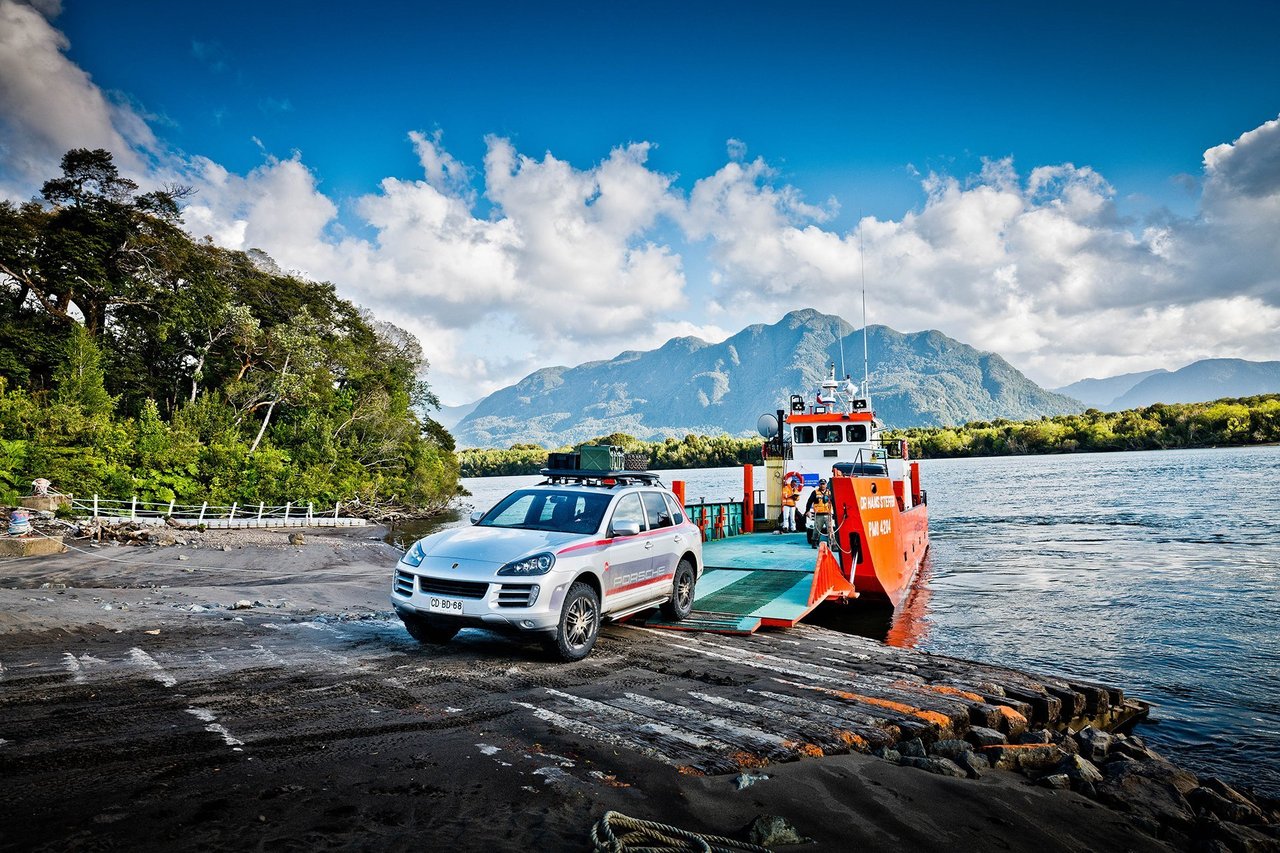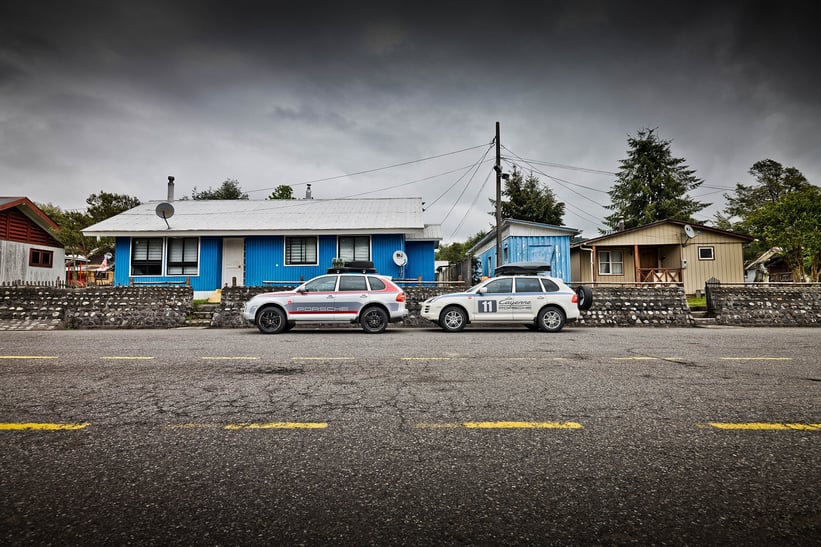 Stefan's favourites sight so far? 'Everything! In other countries you drive from landmark to landmark, but in Patagonia everything is a sight. The visual experience is almost overwhelming. Most of the time, the desert stretches until the horizon, for hundreds of miles, without any human habitations in sight. At the same time, the vastness of this wilderness really helps you to wind down.' Having driven an average 200 miles per day, some of South America's most famous regions – like the hiking and climbing heaven of Torres del Paine or the end-of-the-world landscapes of Tierra del Fuego and Cape Hoorn – are still far down the roadbook. In order to avoid any rush, Stefan and the crew have blocked four weeks in their calendar for their Patagonian road trip – and recommend doing the same to everyone following in their tyre marks.
We will keep following Stefan Bogner's adventurous trip closely from abroad and cannot wait for his next Patagonian dispatch. Meanwhile, you can order most previous issues of 'Curves' in the CD Shop.
Fotos: Stefan Bogner