Porsche Cayenne Turbo S with 542bhp
Does an SUV really need the ability to accelerate to 62mph in 4.5 seconds? Porsche customers apparently believe so, and have thus been granted an 'S' version of the already monstrous second-generation Cayenne Turbo.
Those who found the 500bhp of the Porsche Cayenne Turbo insufficient can now breathe easier; from January 2013, the Turbo S will add 42 horses and 37lb ft of torque to the package. Using the same 4.8-litre V8 – albeit with a different inlet manifold, higher turbo boost pressure and tweaked electronics – the Cayenne Turbo S produces 542bhp and 553lb ft, enough to nip 0.2 seconds off the original's 0-62mph sprint time of 4.7 seconds and add 3mph to the top speed (now 176mph). The most impressive statistic, though, is that it manages to do all of this without detriment to the fuel economy. According to Porsche, 24.6mpg and 270g/km of CO2 are achievable, although the feather-soled slippers you would undoubtedly need to realise these figures are not included.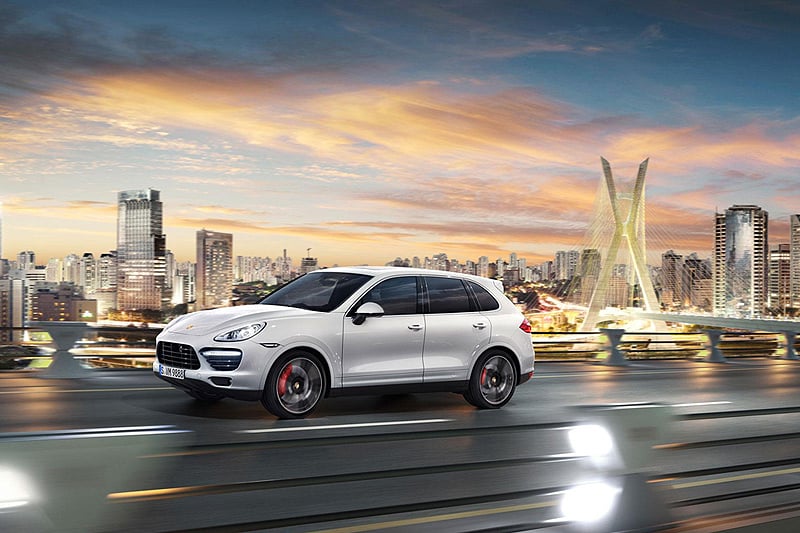 Over and above the basic Cayenne Turbo, the S gains air suspension, active damping control and torque vectoring, while the Sport Chrono package also comes as standard. Visually, the S is differentiated by black high-gloss headlamp and mirror surrounds, and a 21-inch wheel design unique to the Turbo S. Pricing starts at £107,460 in the UK and 151,702 euros on the Continent.

Photos: Porsche