Brabus Private Aviation: Lowered flying aircraft
Since 1977, tuning company Brabus has forged a name for itself by taking Mercedes vehicles and transforming them into power-crazed 'bahnstormers. Now, the German company has formed Brabus Private Aviation, a wing of the company which specialises in customising private jets.
Like its automotive efforts, Brabus has chosen a specific manufacturer's product line to focus on, in the form of Bombardier's Learjet, Challenger and Global series. Brabus' work covers new or currently-owned aircraft, and customers can choose to tailor their own cabin design or pick from the two lines that were previewed at the recent EBACE (European Business Aviation Convention & Exhibition) show in Geneva.
The 'Elegance' line sees the interior swathed in beige leather, with wood and Alcantara providing touches of elegance familiar to Maybach owners. Alternatively, the 'Sportive' line has a more modern feel, the black and grey leather being supplemented by dashes of aluminium and carbonfibre, reminiscent of an SLS AMG.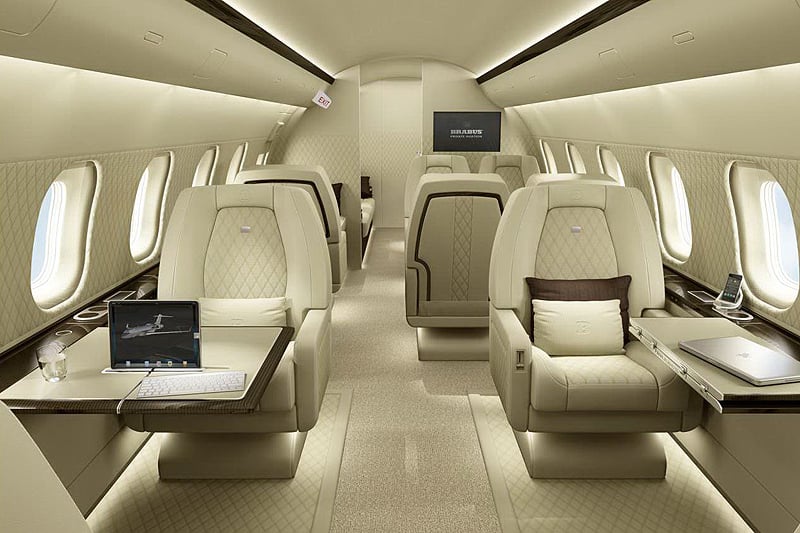 Unlike its familiar work, Brabus wisely leaves the aircraft's mechanicals alone, but the exterior can still be the recipient of a makeover. A custom livery can be created, which will no doubt see colour-matched super-saloons meeting their winged cousins on the asphalt at airports throughout the world.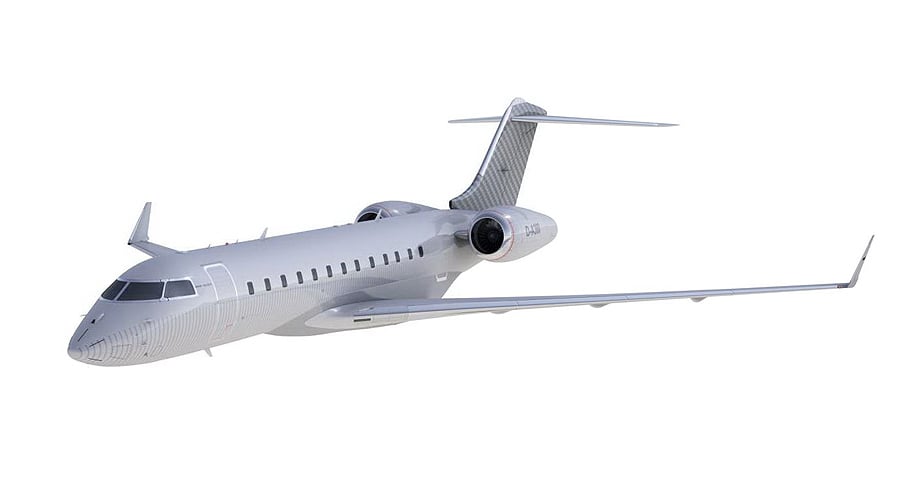 Photos: Brabus Private Aviation