Like water off a duck's back, British weather has little effect with these umbrellas
If there's ever been countrymen that understand the unpredictability of the weather best, it's the English, and for more than 185 years, gentlemen of London have entrusted the making of their always-necessary — rain or shine — umbrellas with James Smith & Sons…
London institution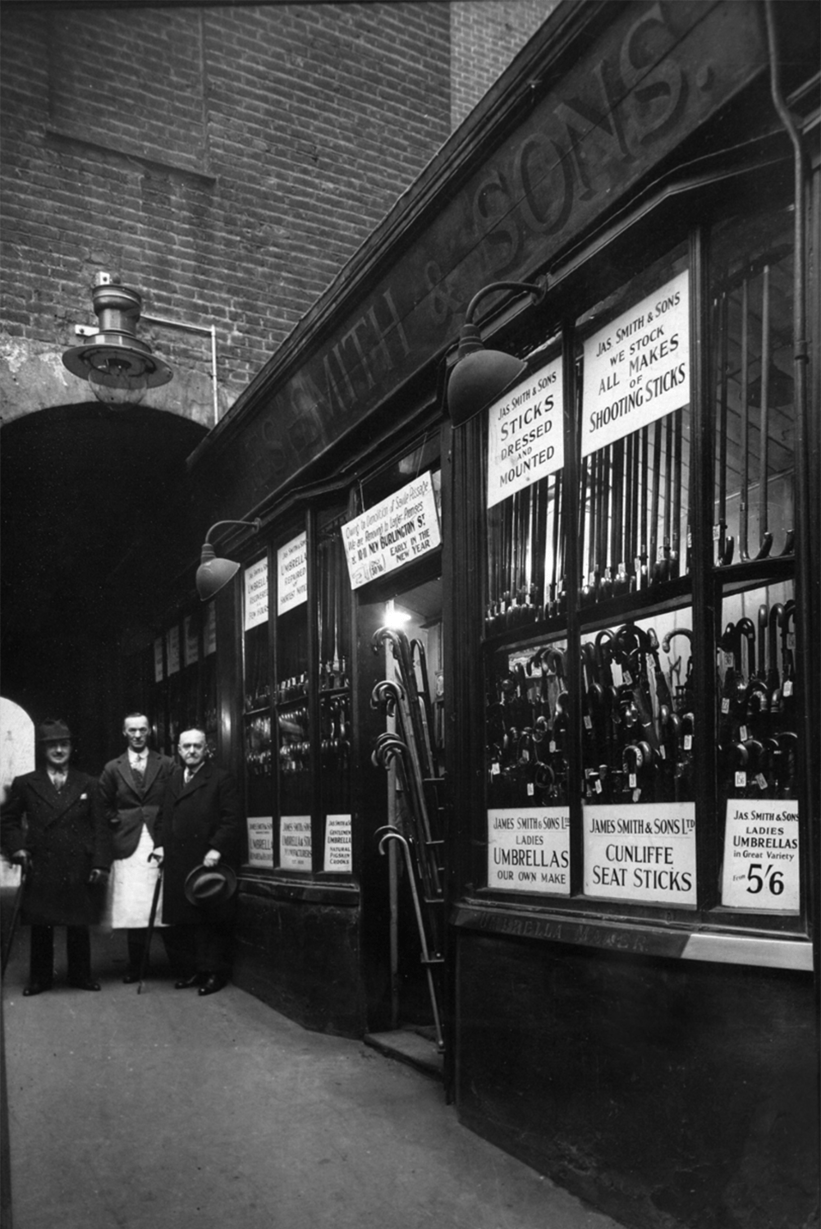 Founded in 1830, umbrella makers James Smith & Sons started out in the West End and as their success grew over the years, so did they, opening up shops around the city. The shop in Saville Place was frequented by such dignitaries as Gladstone, Lord Curzon, and Bonar Law and was supposedly so narrow that to open an umbrella you had to go outside — which really is the perfect setting for a 'test-drive'. Now, only one shop remains, located on New Oxford street, and it has become a landmark of London, simply known by most as 'The Umbrella Shop'.
Great gamp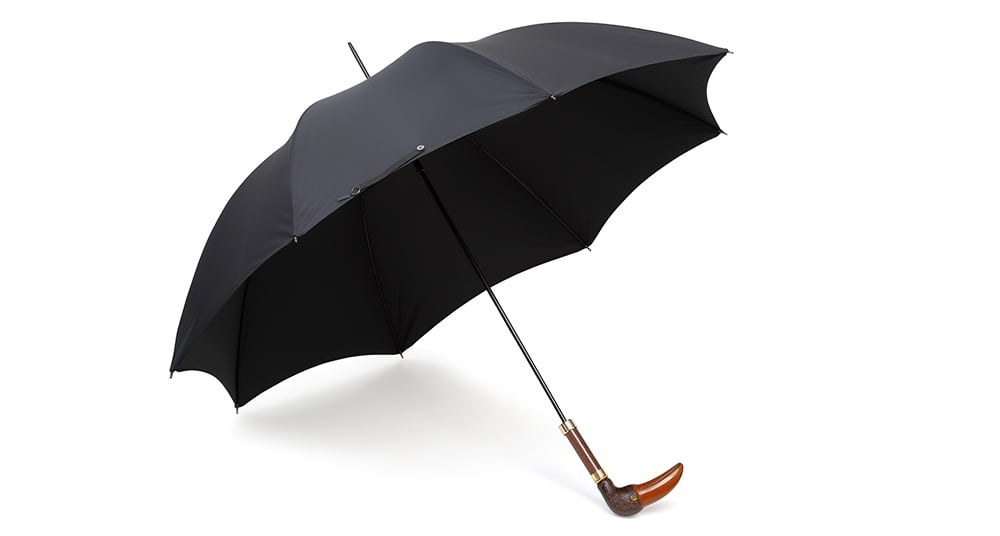 A wide range of brollies can be found within the diminutive shop — from solid sticks and canes to ones with elaborate carved handles. With such categories as The London, The City, and The Fit-Up, you're sure to find the right umbrella for any occasion. That said, the City umbrella with a carved duck handle would make a lovely talking point at the Goodwood Revival this weekend.
Photos: James Smith & Sons
For more information on umbrellas from James Smith & Sons, visit their website. For the perfect accessories to complement your umbrella, go to the Classic Driver Market.