In a traditionally masculine automotive world, the young French artist Noémie Marmorat, otherwise known as Gasoline M.A.A.B., is quite the exception. She quickly established herself in the world of motorcycles with her drawings, before broadening her work to include classic and competition cars, and Porsche in particular.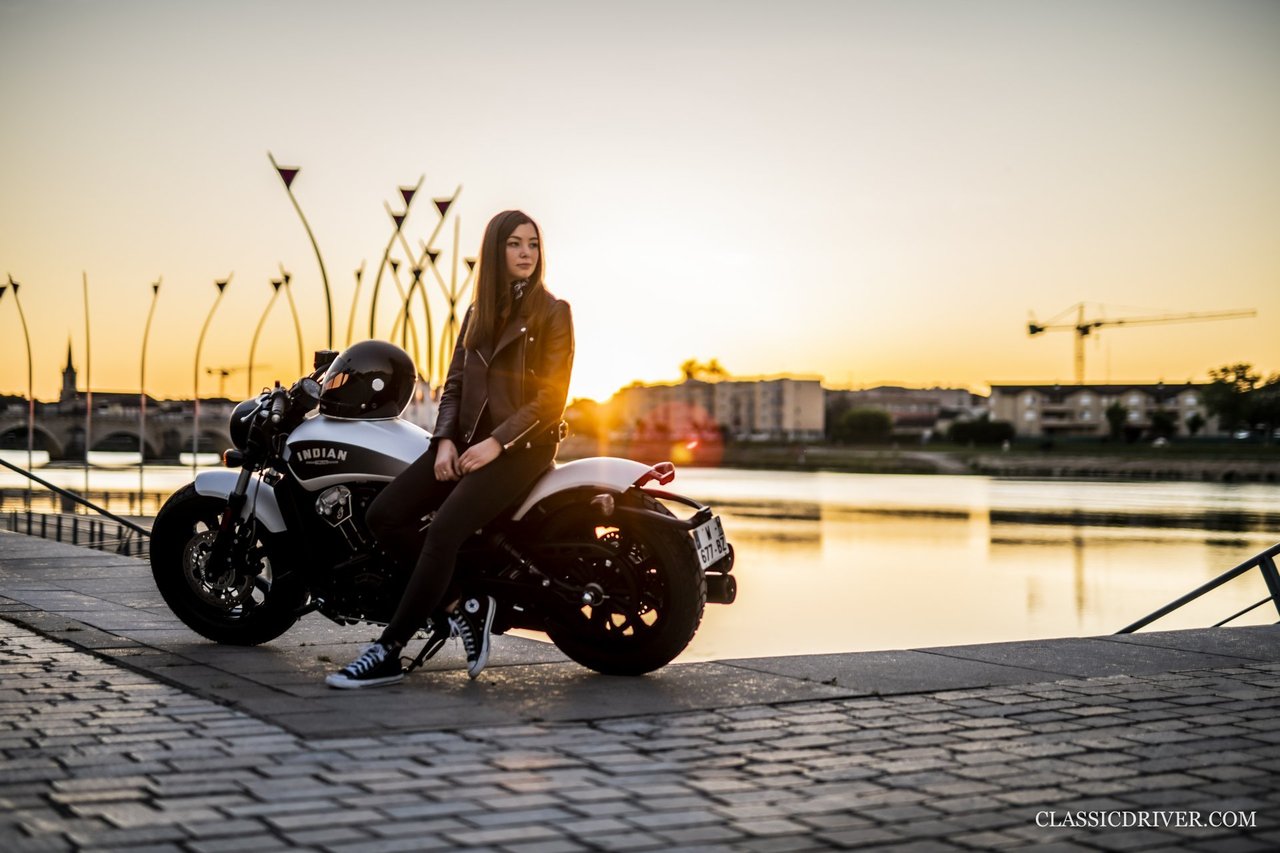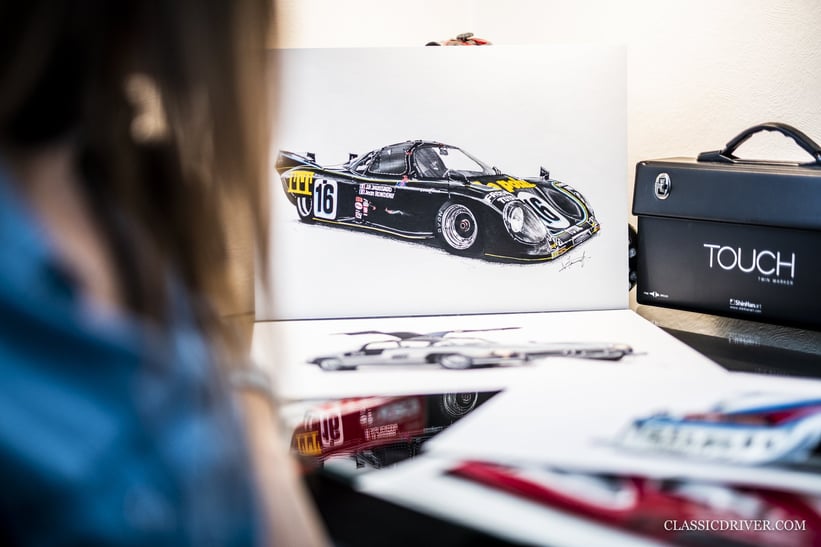 Marmorat has always been passionate about drawing and grew up in a family of motorcyclists. After studying applied arts and design in Nevers, France, she then embarked on a career in product design, during which she developed a stronger interest in the mechanical world. "I started drawing motorcycles first as a hobby, but their popularity on Instagram was such that it quickly became my profession," Marmorat explains.
"Beyond motorcycles, I'm very interested in cars, especially classics. I do have a predilection for Porsche, but I try not to be too narrowminded. One of my first drawings, for example, was of a Jaguar XK120 Roadster and one of my latest ones was of a Shelby Cobra.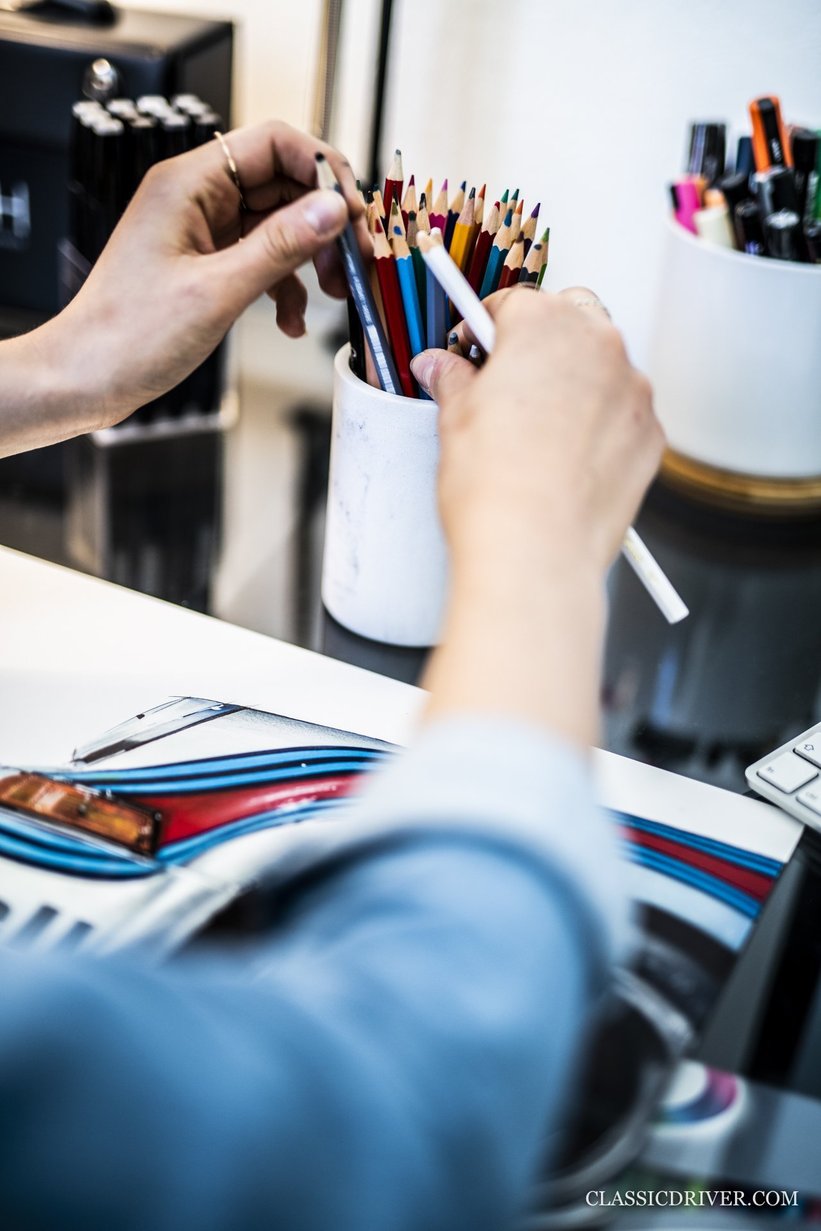 "I also regularly get special requests from clients to draw their cars – I've just been commissioned to draw a Mercedes-Benz 300SL 'Gullwing', a Ford Mustang and a Jaguar E-type," she continues. "I always start the process with a high-definition photo, and it takes me between 10 and 20 hours to complete a drawing depending on the level of detail. A motorcycle with clearly visible mechanics, for example, generally takes much longer than a car.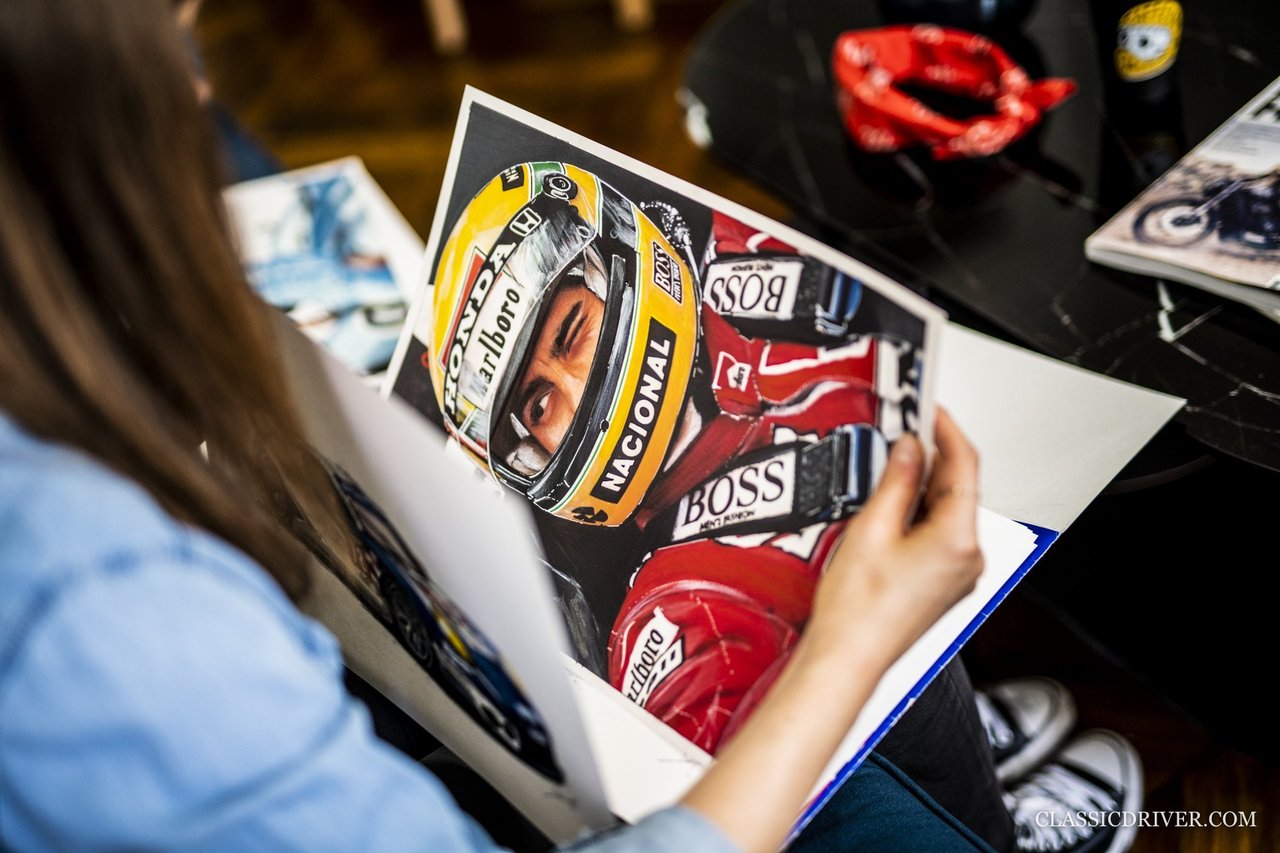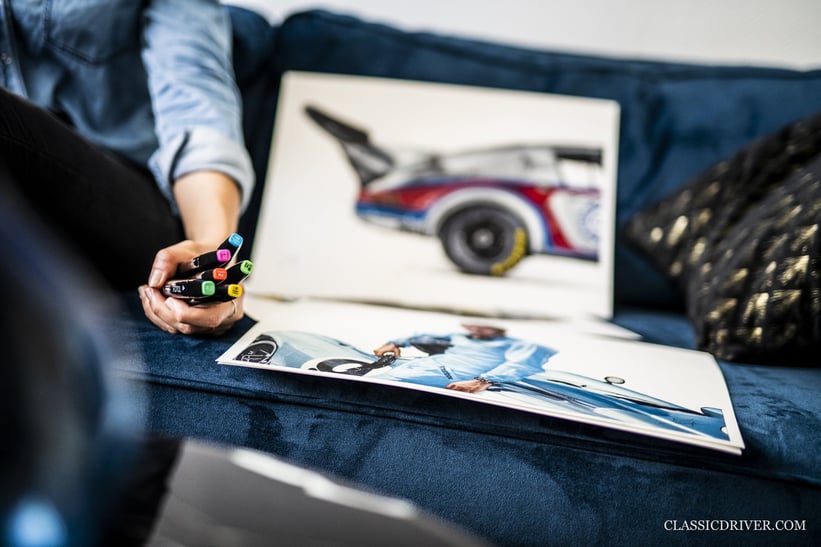 "I consider myself as a true perfectionist, so every detail is a challenge. In order to reflect the light, colours and details, I mainly use alcohol markers and ProMarkers, but also coloured pencils and, more recently, Posca paint markers which accentuate the play of light on chrome parts in particular. My style of drawing is close to reality and takes into account how light interacts with materials. I've also evolved over time to make it more difficult to discern between the drawing and the subject. As for paper, I always use Canson paper in A3 size."
Marmorat continues. "My artist's name reflects my passion for beautiful mechanical objects. Gasoline M.A.A.B. is an acronym which refers to motorcycles and cars but also aeroplanes and boats. My tastes err towards old objects – I find modern objects less inspiring, although I did recently enjoy drawing a Ferrari 458 and an Aston Martin V8 Vantage N430. I also closely follow the restomod scene – Singer Vehicle Design, for instance, speaks to me as a designer."
We're keen to find out more about Marmorat's clients. "Today, my clients come from both France and mainly Europe, although I have customers in Taiwan, Indonesia, America and Canada. Customers really appreciate the fact that I can portray their car, mostly static but I'd like to move towards more dynamic drawings. Out of passion, I've also drawn portraits of famous drivers, most notably Steve McQueen and Ayrton Senna, using the same techniques and always in colour. The latter is my favourite of the circa-250 drawings I've completed to date."
Naturally, Marmorat is a lover of the 24 Hours of Le Mans and she's already been invited to exhibit her sports-prototype and competition Porsche drawings at the Circuit de la Sarthe. Gasoline M.A.A.B. has recently devoted several drawings to mythical Porsche models such as the 917K and the 911 Carrera 2.8 RSR.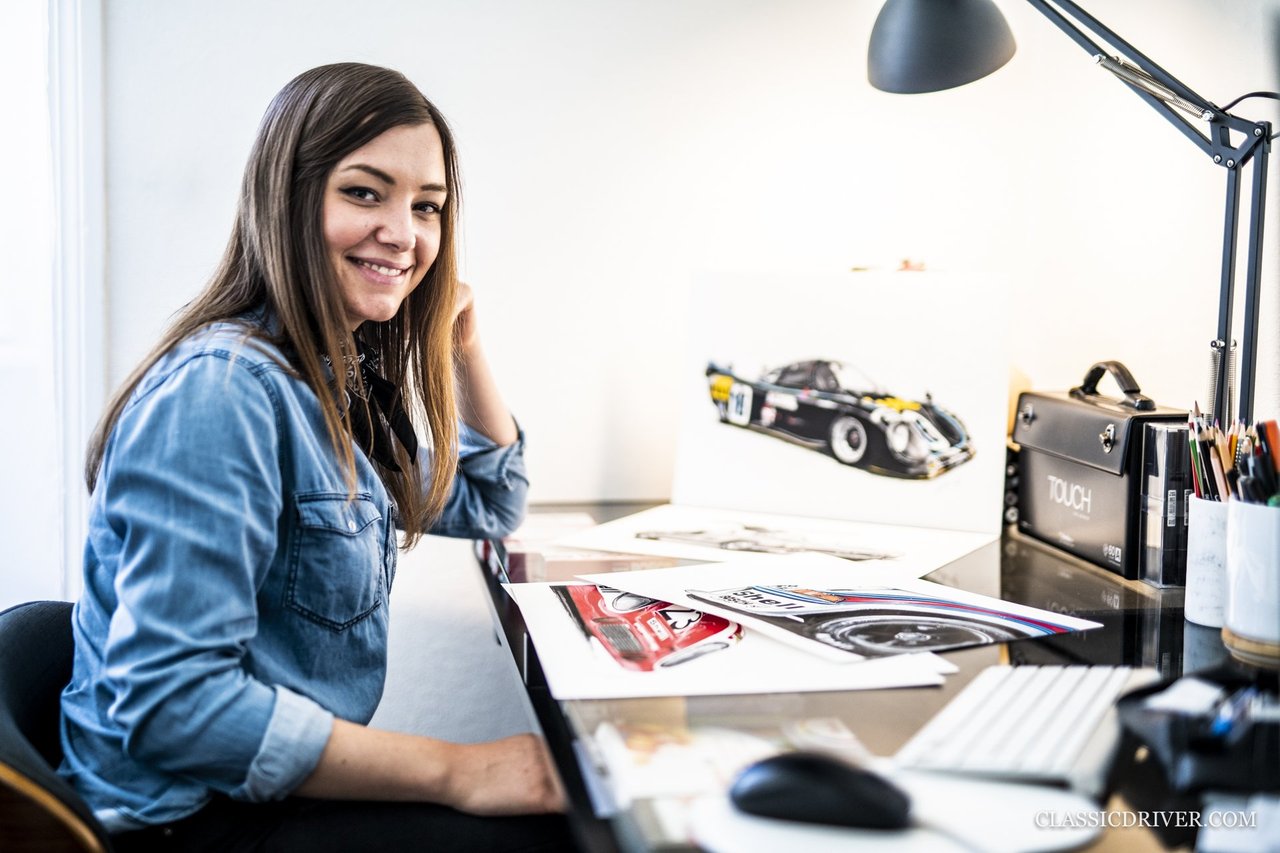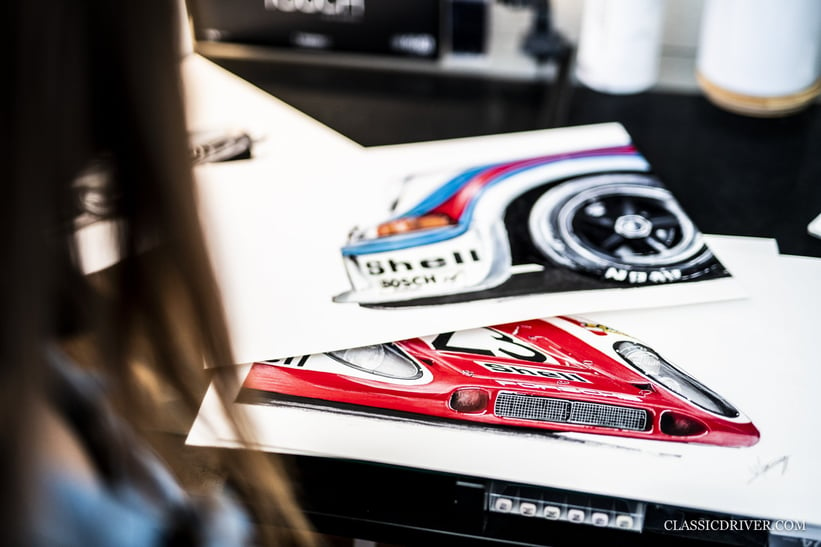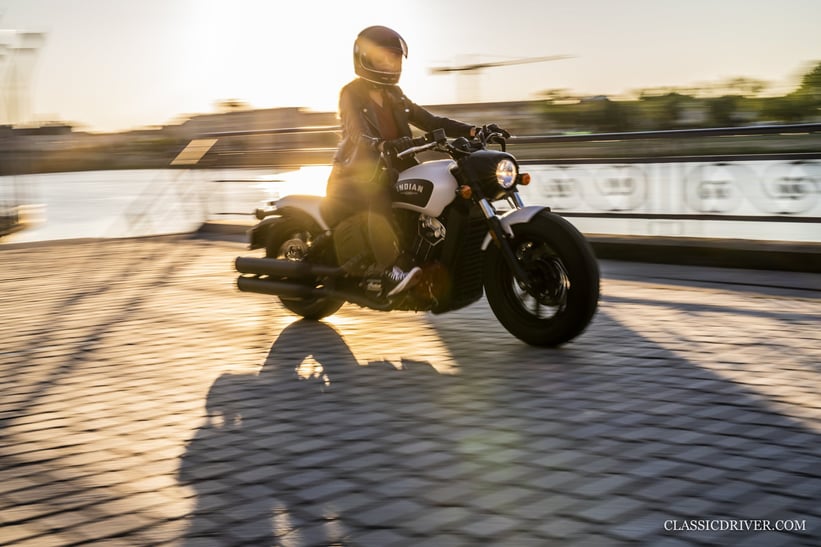 Prints of a selection of her works, such as the ones representing the Porsche 917K and the Alfa Romeo Tipo 33 Stradale, are sold in limited editions of 20 pieces. Unsurprisingly, they sell out pretty fast to their reasonable prices and the artist's ever-growing online success. Gasoline M.A.A.B. plans to exhibit at the Porsche Centre in Dijon in October and later at Rétromobile, while continuing to expand abroad and venture into the design of new mechanical objects.
Text: Etienne Raynaud / Photos: Rémi Dargegen for Classic Driver © 2020