Aston Martin's DB6 might play second fiddle to the DB5 in terms of value, perceived desirability and cinematic fame, but no one can argue with the fact that is has garnered a level of royal approval in a way that its predecessor never managed.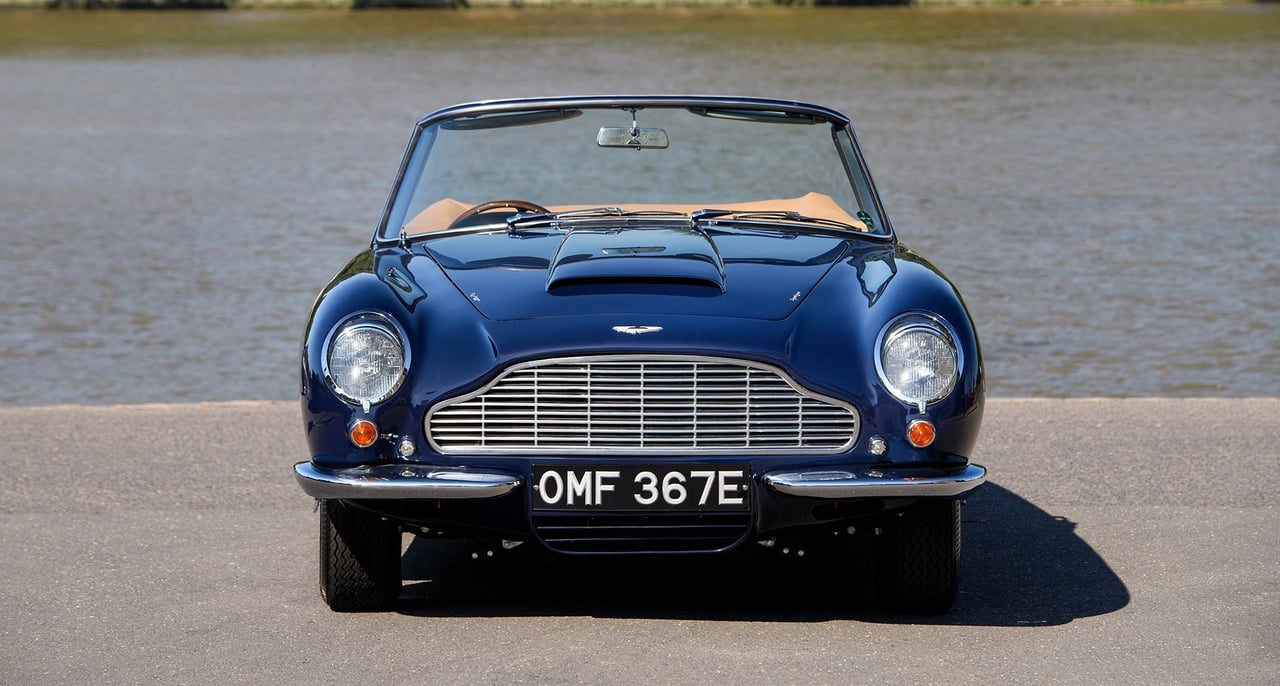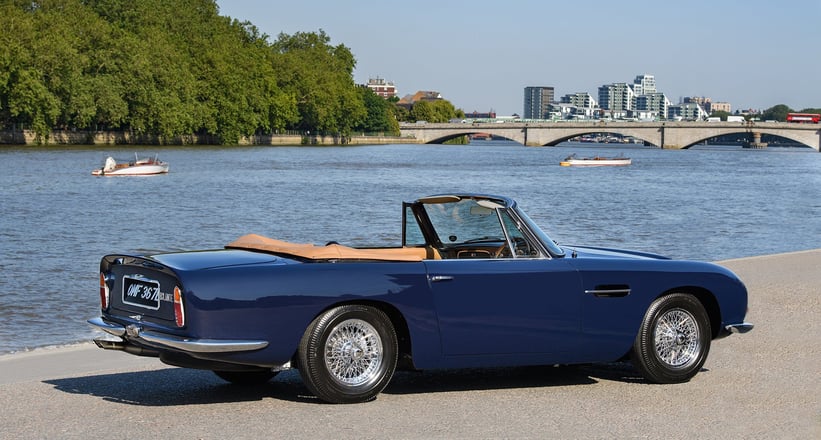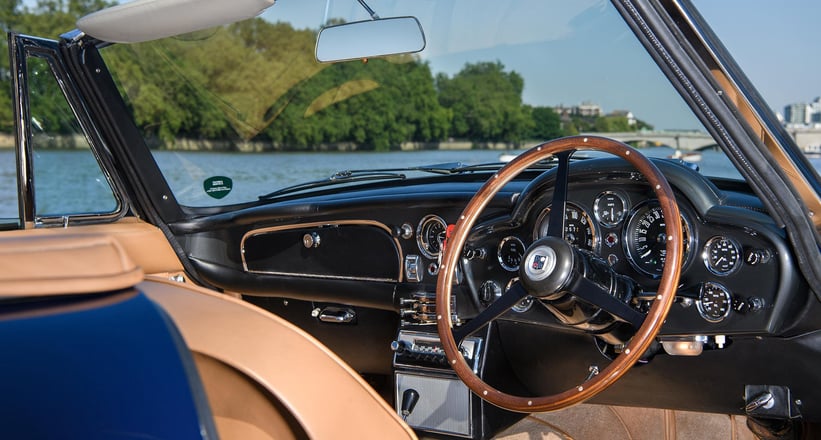 We're referring, of course, to the Seychelles Blue DB6 Volante famously belonging to His Royal Highness The Prince of Wales, which is often cited as having been a 21st birthday gift from his mother. According to Clarence House, however, Prince Charles bought the 1969 drop-top himself some time in 1970.
Regardless of how he came to own his DB6, the Prince clearly fell in love with it. This year marked 50 years of loyalty both to that particular car and the marque itself, as evidenced by the brace of other Aston Martins to have come and gone from the Royal household and the fact that 'POW Specification' has subsequently become a recognised way of describing particular Aston models endowed with certain specific features.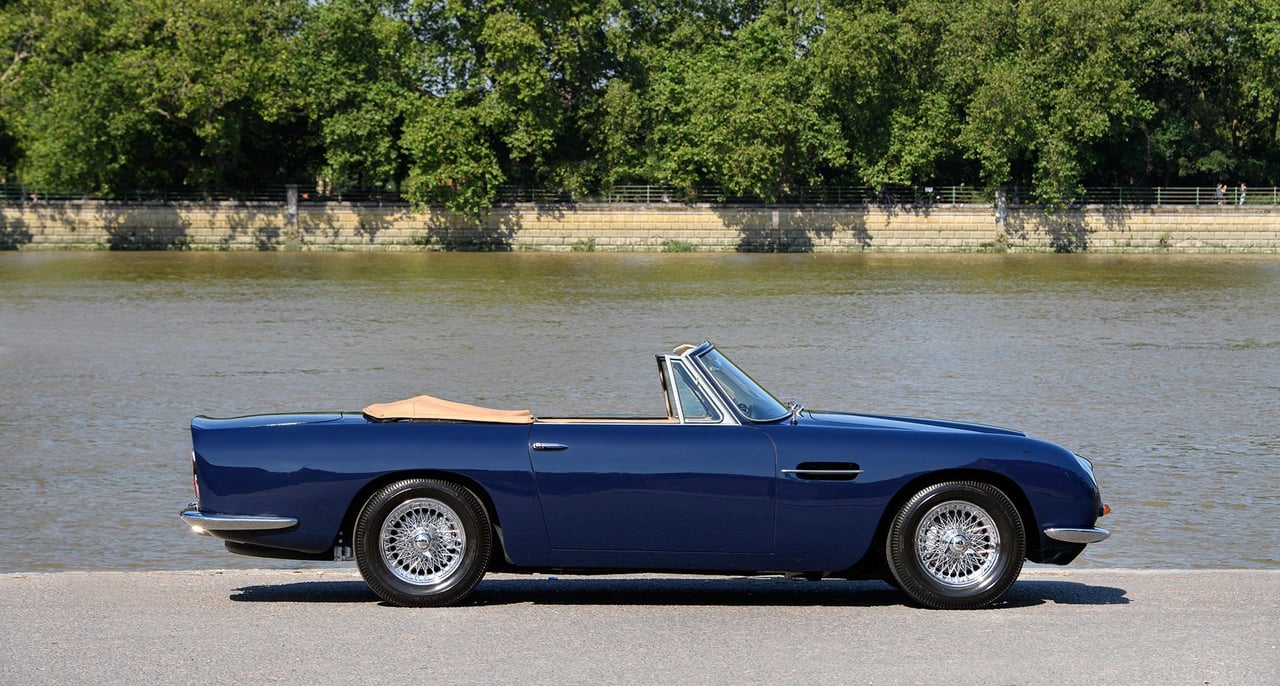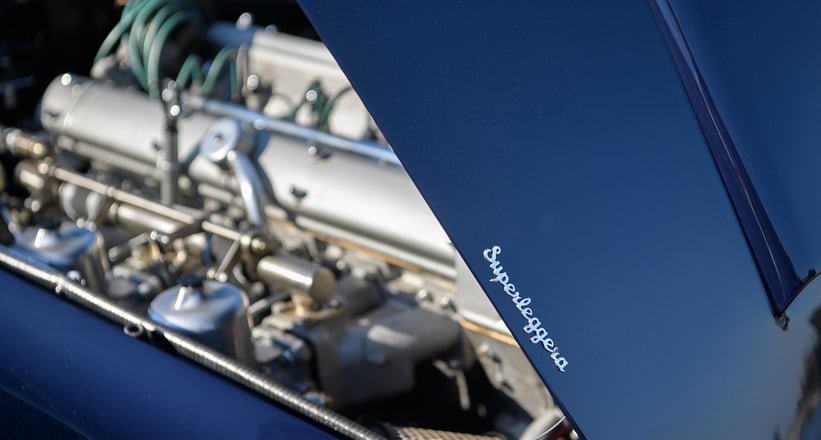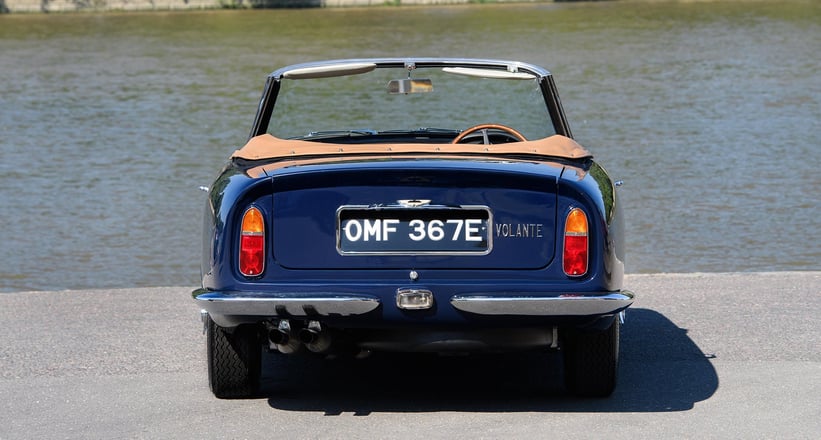 As it happens, the Royal DB6 boasts a rather unusual specification, too. A dozen years ago, the Prince threatened to stop driving it unless it could be made more 'eco-friendly' (something the Tadek Marek-designed straight-six wasn't renowned for). The goal was achieved by marque specialist R.S. Williams, which converted the car to run on waste wine and whey produced at HRH's Highgrove estate in Gloucestershire.
The Prince claims the conversion has not only made the car more planet-friendly, but (miraculously) more powerful, too. And it continues to make regular public appearances, such as when he was the guest of honour at the official opening of Aston's St. Athan plant in February of this year and as the 'going away' car at the marriage of Prince William in 2011.
It's often said that the Bond DB5s are 'the most famous cars in the world' and those which have cropped up for sale have achieved the expected millions. But we can't help wondering what Prince Charles' DB6 would fetch if it ever crossed the auction block. After all, of the 72 manual DB6 Volantes built, how many others have been in single, royal ownership for more than half a century? The answer, we suspect, is none.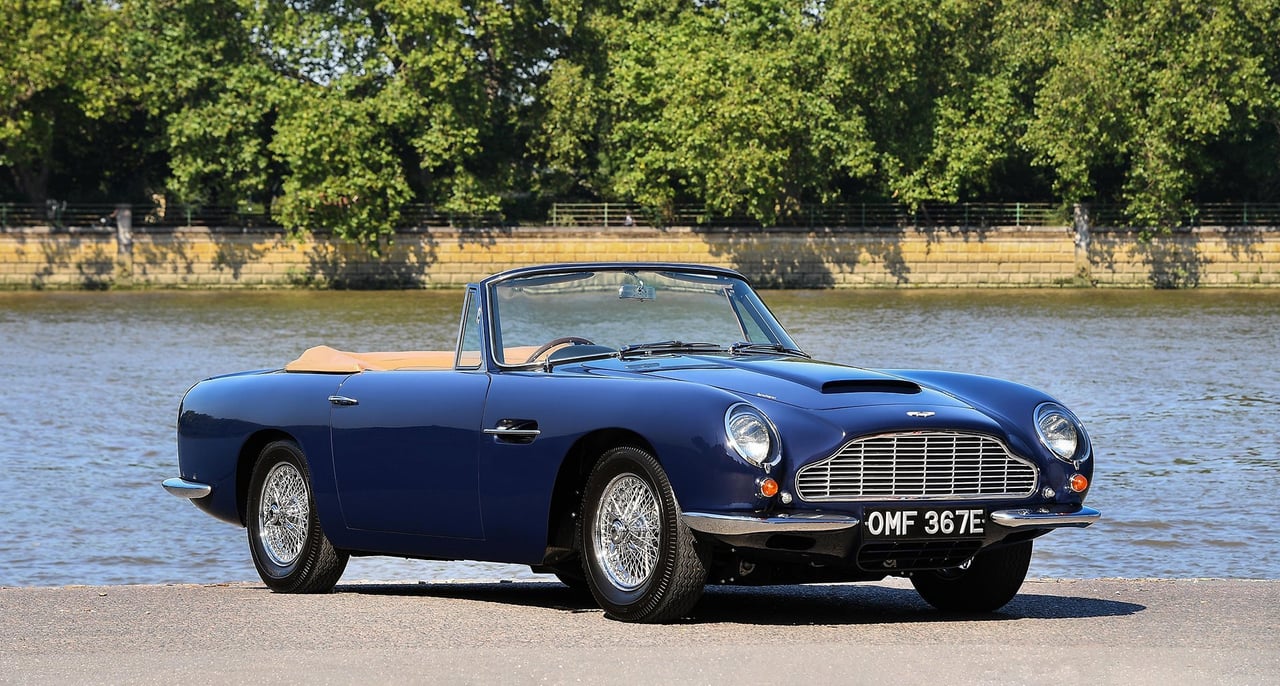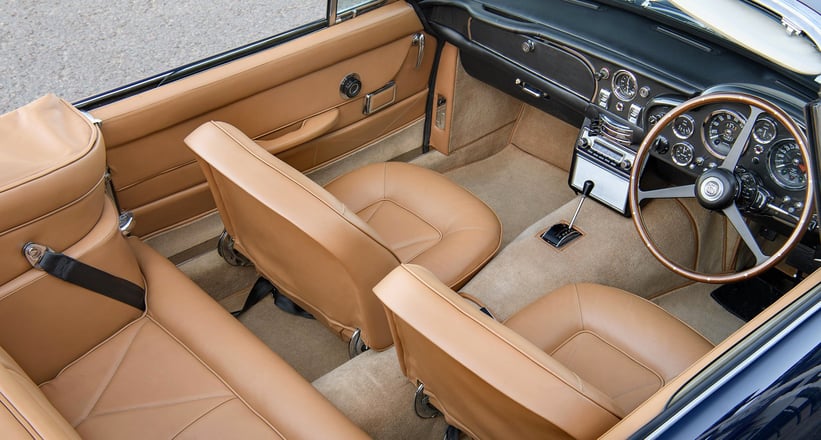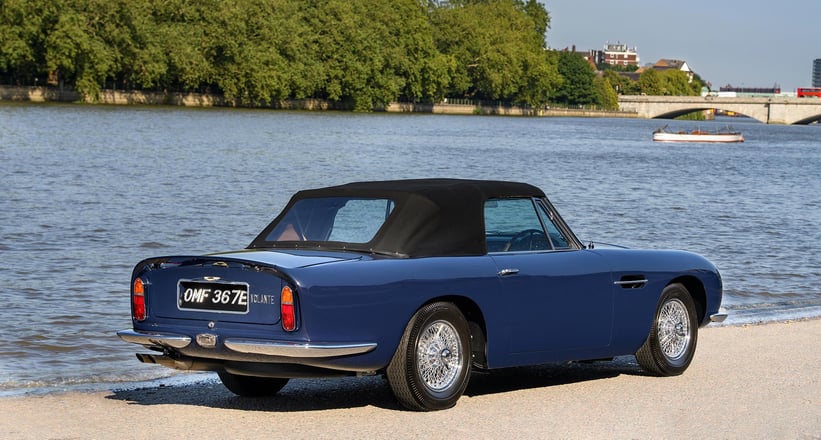 If talk of the Prince of Wales' example is prompting you to see the DB6 Volante in a new light and inciting thoughts of driving in regal style, it's worth taking a closer look at the 1967 example offered by the London dealer Taylor & Crawley. Aside from being one of just 68 cars optioned with automatic transmission and being finished in a slightly different shade of blue, it's decidedly reminiscent of Prince Charles' car.
In the roll call of Aston Martin history, the DB6 is significant and the Volante version especially so. Not only was the DB6 the first model to be engineered at the famed Newport Pagnell Works, but the drop-top was also the first Aston to be given the 'Volante' moniker. Its longer wheelbase, relocated rear axle and Ferrari-inspired Kamm tail made it both quicker and more sure-footed than its predecessor.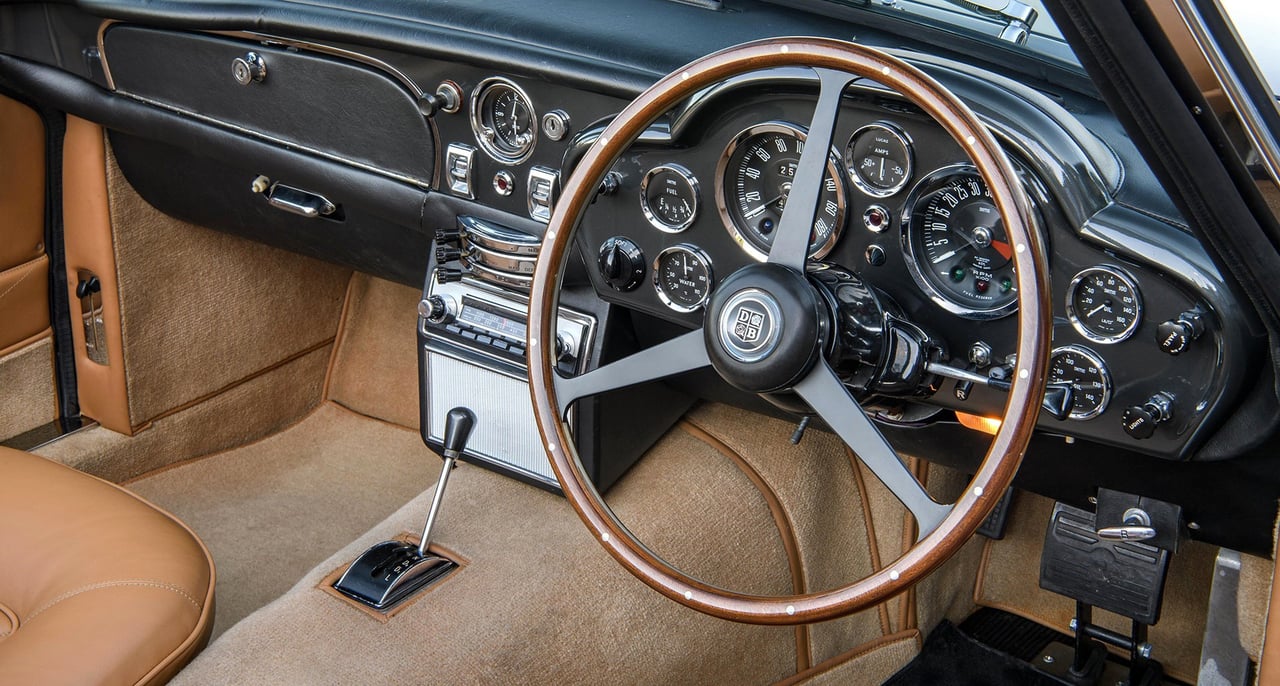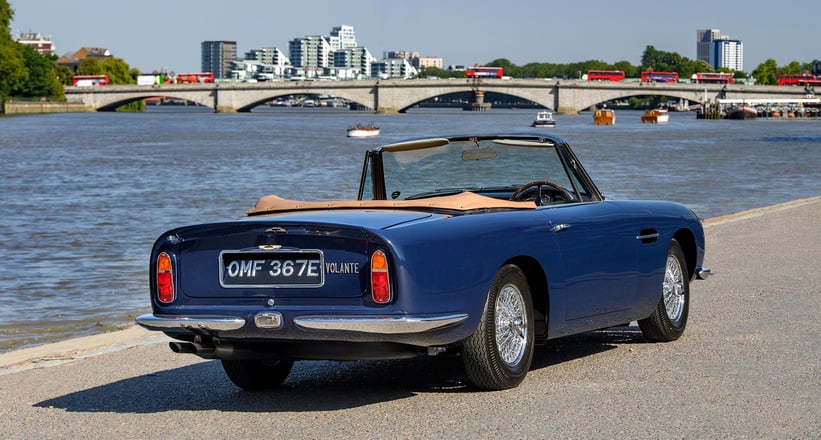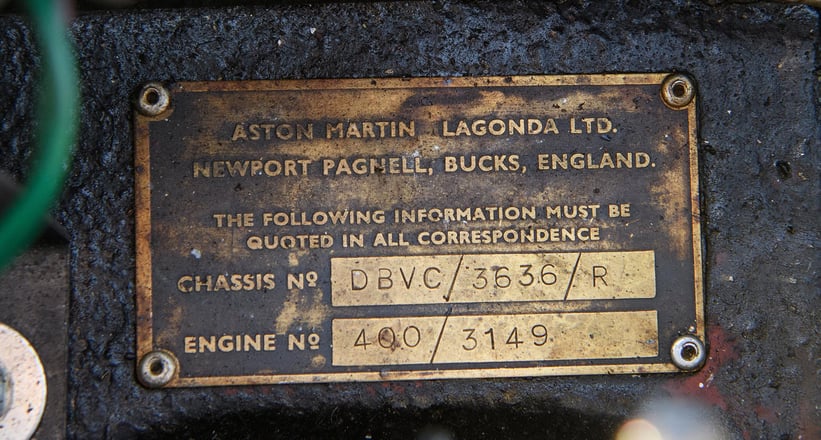 And Taylor & Crawley's car is a superb example of the breed, party as a result of having had £24,000 of work lavished upon it in recent months to ensure it drives as beautifully as it looks.
Retaining all of the extras ordered by its original owner, including chromed wire wheels, hydraulic power steering and an electric aerial (options lists were a bit shorter than they are now), it could be described as the thinking man's Aston – a car for those who have long since left their James Bond fantasies behind but rather fancy the idea of driving a car that could make one feel like a king. Or a future one, at least.
And you won't need your own dairy or winery to be able to enjoy it – just a few gallons of premium unleaded will do the trick.
Photos: Tim Scott / Fluid Images for Taylor & Crawley © 2020