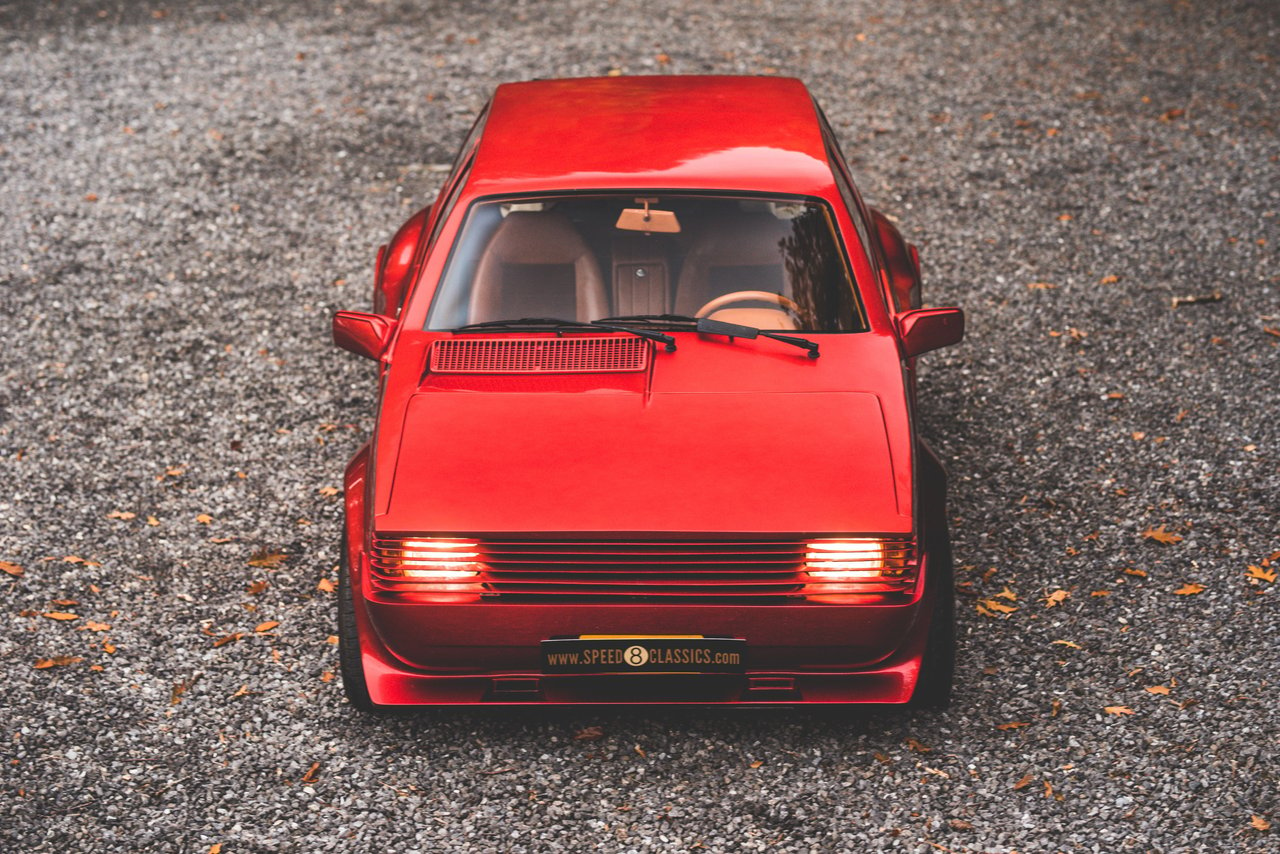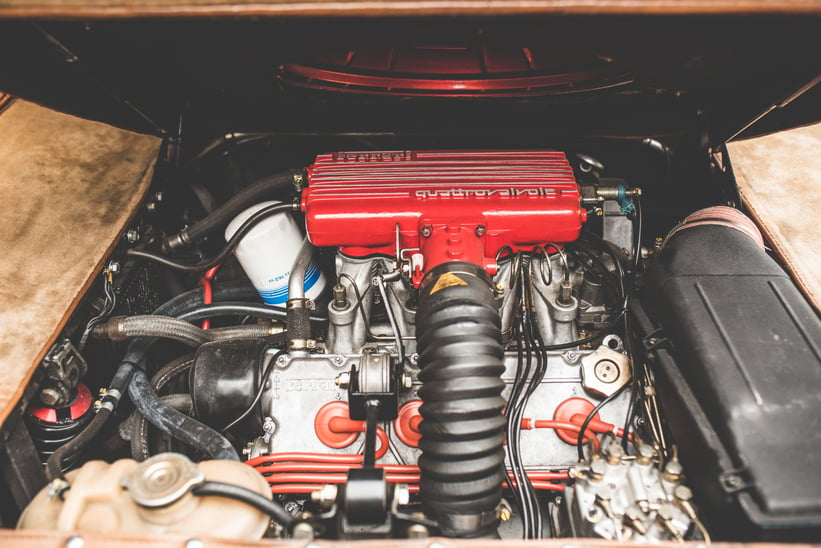 If there is one design studio that outshone all other tuning studios during the era of automotive excess in the early 1980s, it must be Sbarro of Switzerland. Founded by car mechanic, designer and engineer Franco Sbarro, the studio created dozens of sometimes fascinating, sometimes outright bizarre Frankenstein cars. Over the years, the experimental hot rods, monstrous SUVs, hysterical hypercars and other cartoonishly proportioned prototypes became guaranteed crowd pullers at the annual motor shows.
In the spring of 1984, the visitors of the Geneva Motor Show who managed to push through the crowds at the Sbarro stand, marvelled at a surprisingly compact, but wide-hipped and chromed-out hatchback car dubbed the Sbarro Super Eight. As it turned out, Franco Sbarro and his team had based the car on the chassis, 5-speed gearbox and V8 engine of a Ferrari 308 GTB, creating the 260+ HP hot hatch that Maranello was so reluctant to build. The 3.0 litre engine had been mounted traversely and accelerated the 800 kilo pocket rocket to a top speed of 130+ mph.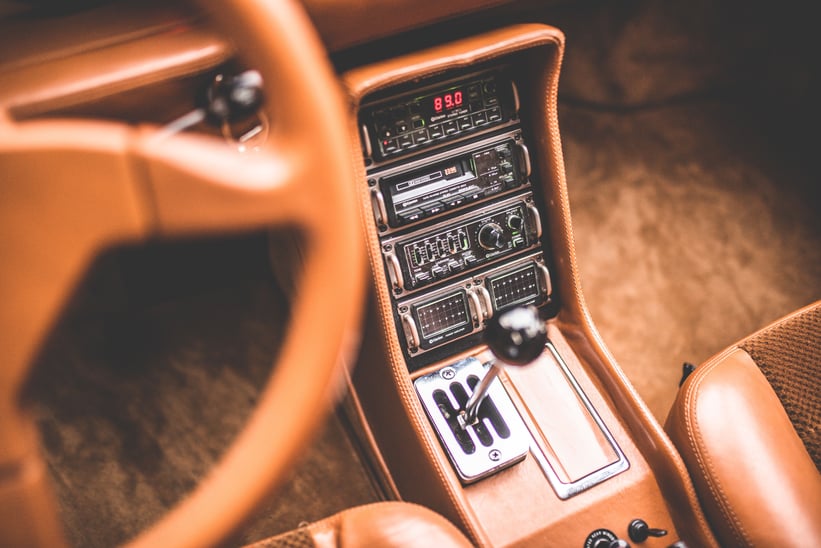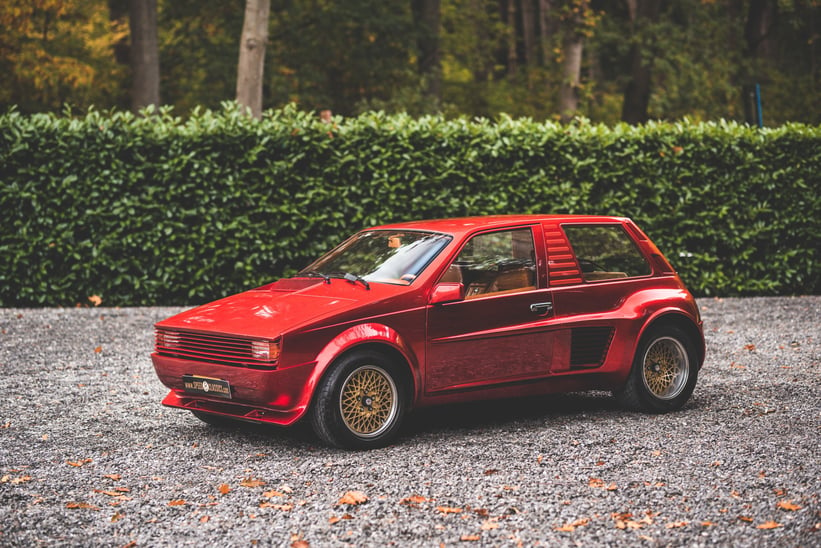 Sporting spoiler lips and Testarossa-style air intakes, the Sbarro Super Eight was clearly dressed to impress – but once you made it beyond the dramatically styled fiberglass body, you found yourself in a surprisingly subtle and elegant cockpit clad in caramel-coloured leather, textiles and carpets. There was even a full stereo system – and of course that trademark open-gate gearbox that reminded you what kind of engine was roaring right behind you.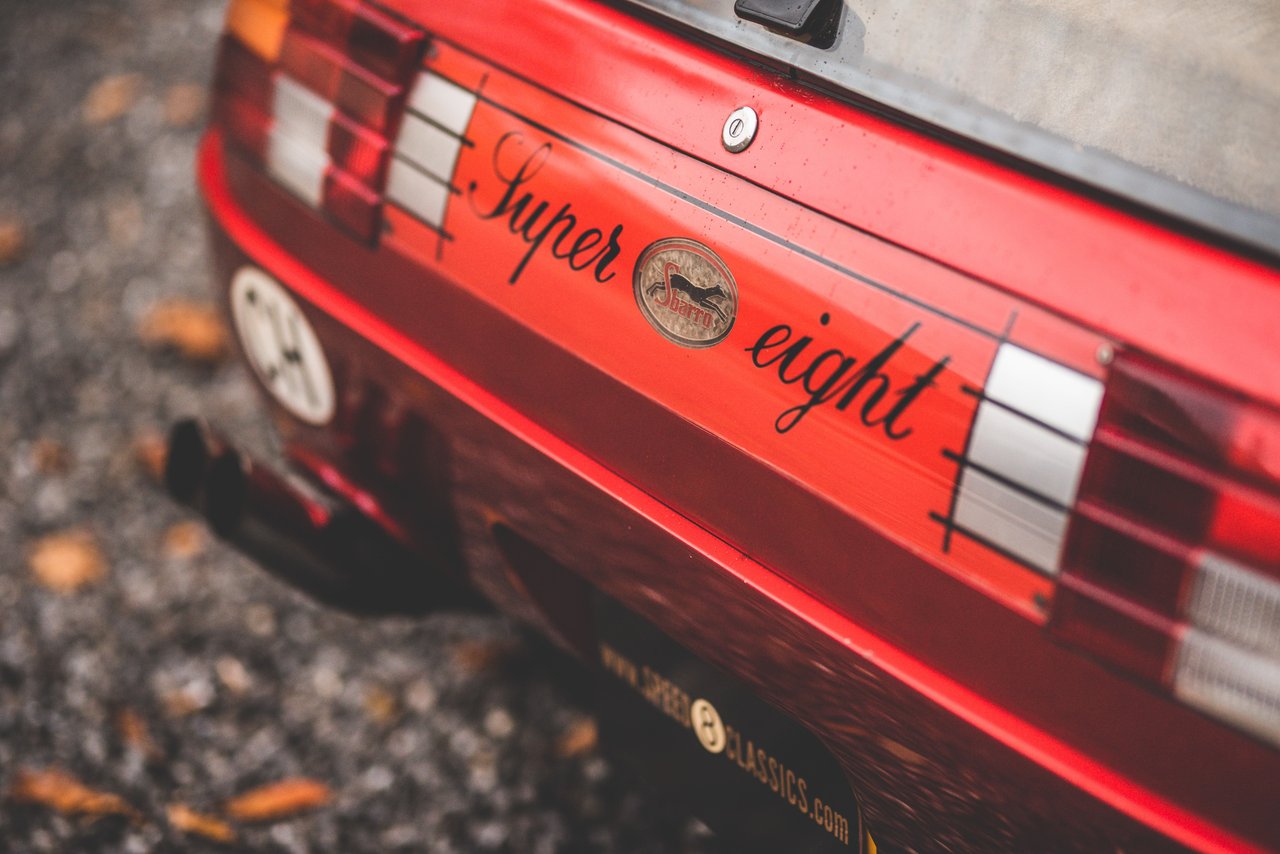 One would have guessed that the Sbarro Super Eight shared the fate of many of its flamboyant contemporaries, the fiberglass body rotting away in a nameless junkyard. But this week, our friends from Speed 8 Classics in Belgium surprised us by uploading the very original Sbarro Eight to the Classic Driver Market. And by the looks of it, the car is in mint condition, with only 26,000 miles on the clock. And even better: The car seems to be street legal in Germany and the Netherlands. We're all in for a 1980s revival!