Rolls-Royce Phantom Hearse: Meeting your maker in style
When it comes to saying that final "Goodbye-ee!", nothing really beats one last journey in a Rolls-Royce. Thanks to Italian coachbuilders Biemme Special Cars, that trip can be made in a specially converted Phantom.
For an estimated 500,000 euros, funeral directors will have the use of a bespoke hearse, around a metre longer than a regular Phantom. The extra length has gone into the boot and roof to accommodate one very special extra passenger.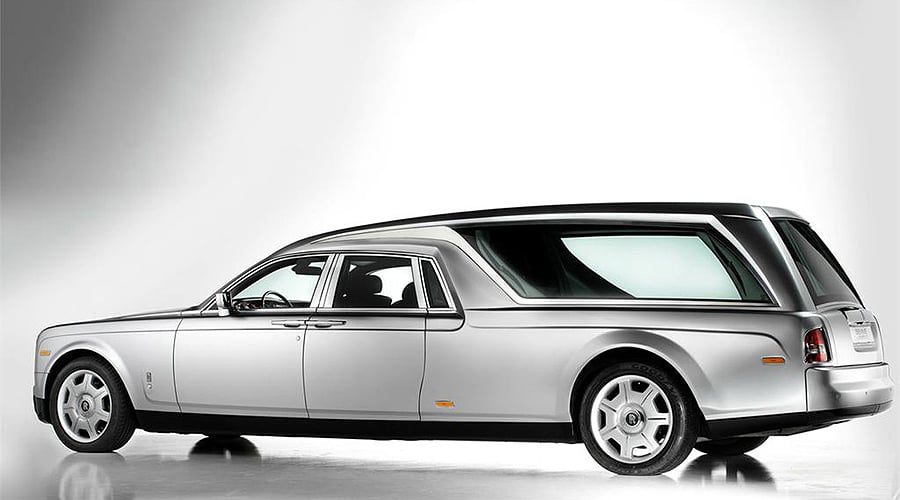 Other than that, the four-door format is retained and from the A-pillar onwards it's a normal Phantom.
Photos: Biemme Special Cars