"Racing 'YVH 210' was a very enjoyable period of my life, which came about because I did a good job of smashing up my D-type at Snetterton at the beginning of 1963," recalls Peter Sutcliffe, the British driver who made his name racing Jaguars as a privateer in the late-1950s and 1960s. An archetypal British gentleman driver from the period, he is as cheeky and humorous as he is passionate – an incredibly likeable fellow.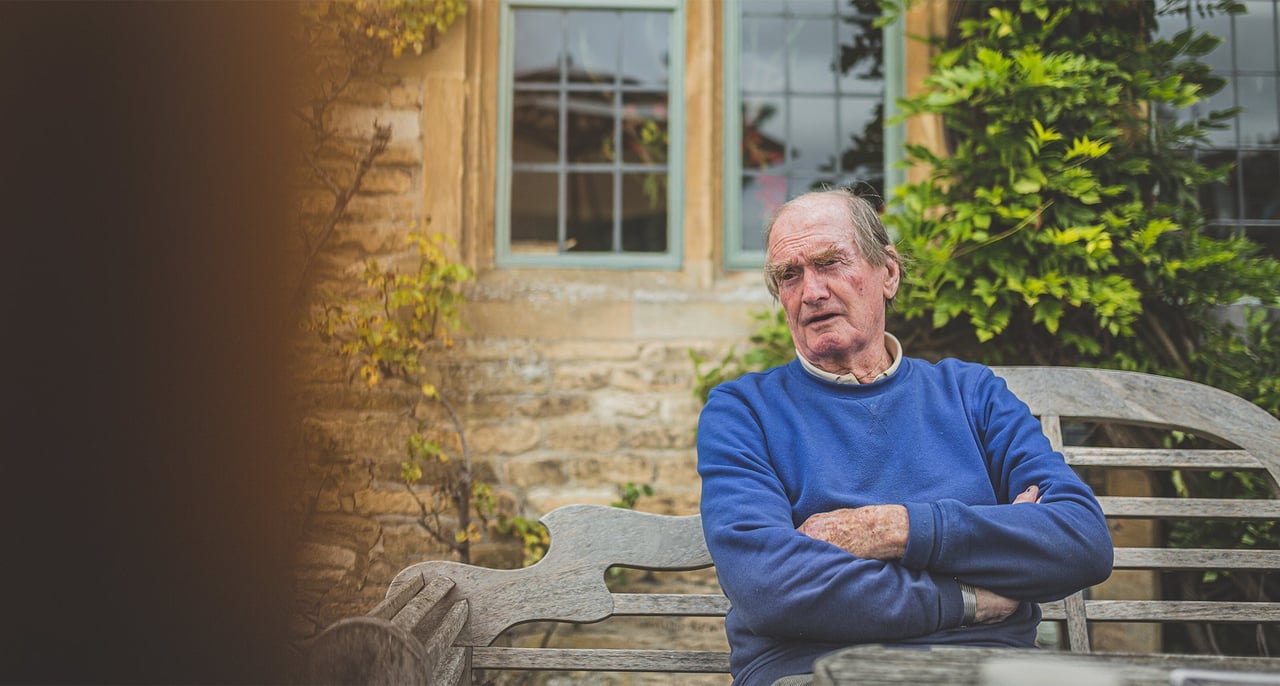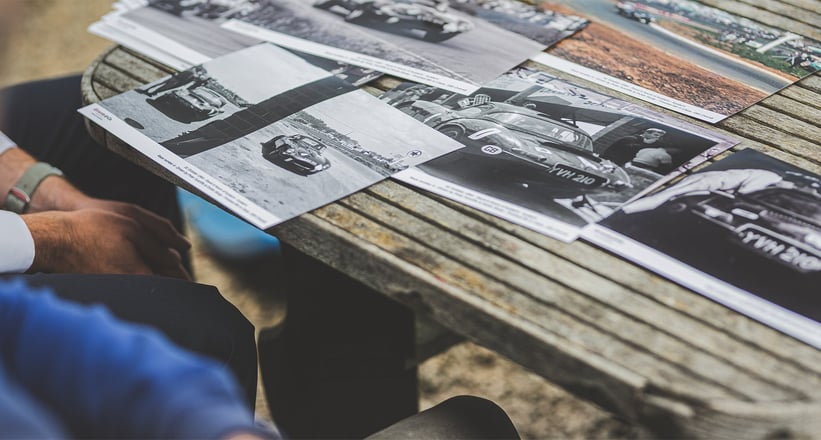 We've joined Peter at his charming family home in the Cotswolds to reminisce about the fabulous E-type Lightweight with which he enjoyed much success in 1963 and '64, both in Europe and in South Africa in the popular Springbok Series, before it returns to Goodwood – a circuit at which it raced both in period and during its second life as a historic racing car – for the forthcoming Revival meeting.
One of the 12 fabled Lightweights built by Jaguar to compete against the likes of Ferrari's mighty 250 GTO and Aston Martin's featherlight Zagato-bodied DB4GT, the car was some 115kg lighter than the regular E-type thanks to its all-aluminium body and engine and lack of interior niceties and exterior chrome work.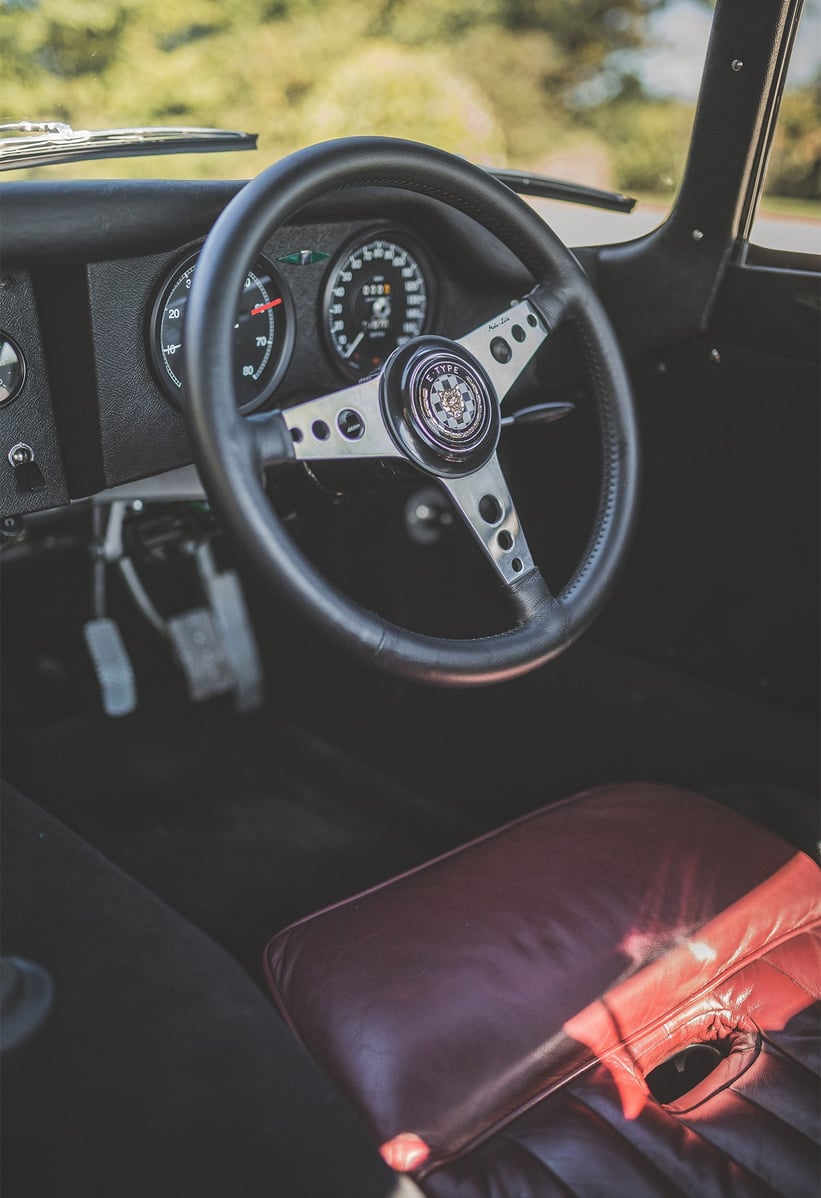 Having achieved a plethora of notable results at club level with 'XKD 504', the famous ex-Works/Ecurie Ecosse D-type which he'd bought in 1961, Sutcliffe garnered the attention of Lofty England, Jaguar's motorsport chief. And when the aforementioned crash at Snetterton (a spectacular end-over-end collision, by all accounts) put Sutcliffe out of action at the beginning of 1963, England saw fit to offer him one of the exciting new E-type Lightweights.
"I was at the season-opening Easter Meeting at Goodwood, a race for which I'd been entered but couldn't compete because I didn't have a car," remembers Sutcliffe. "I was wandering around the paddock when suddenly it seemed like a cloud had passed across the sun. It was Lofty England lurking over me. He said, "Sutcliffe, would you like one of our new lightweight E-types?" As a privateer, you certainly didn't turn down an offer like that from him, so I said thank you very much and three months later, my car was ready."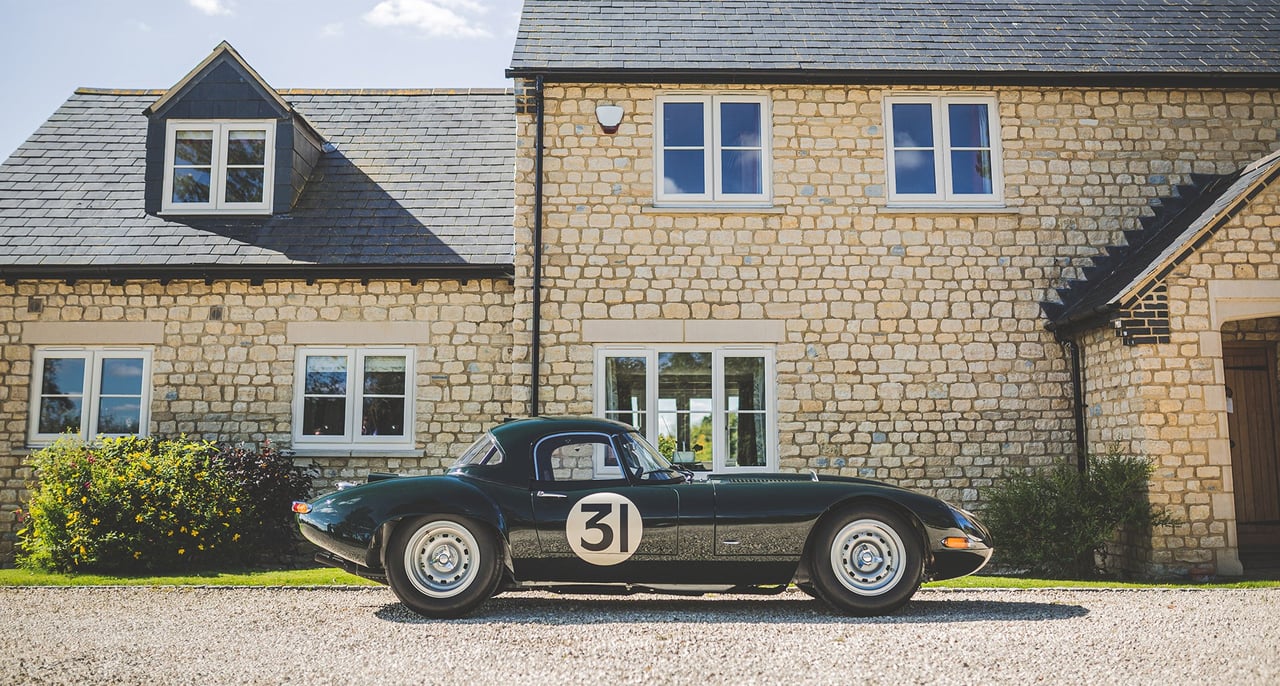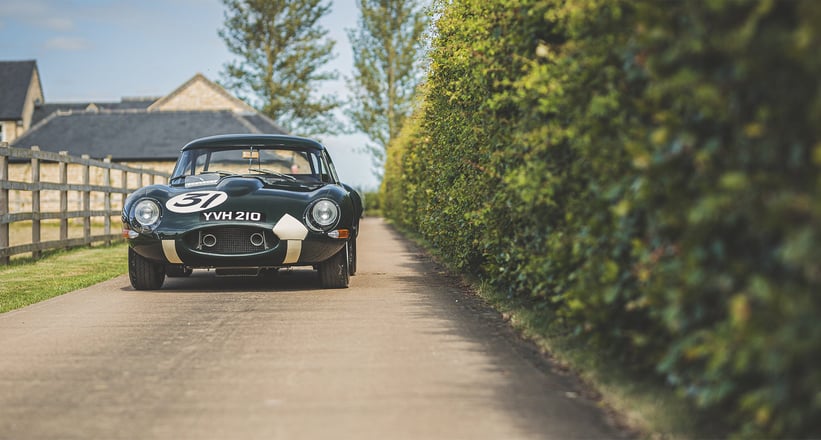 Painted the understated dark green that would become Sutcliffe's signature colour for all his subsequent cars, the impossibly sleek Jaguar was assigned the registration 'YVH 210'. And because of the favourable circumstances of Sutcliffe's relationship with the Works, this Lightweight was maintained and subtly upgraded by the factory throughout his two-year tenure. A sort of 'you scratch our backs and we'll scratch yours' arrangement if you like.
Coupled with the car's early promise, Sutcliffe decided it was worth leaving the family textiles business with which he was still very much involved and giving the racing a proper shot.
And so, together with his transporter nicknamed 'Ada' and his talented mechanic and dear friend John Pearson, he and his Jaguar set off on the international motorsport trail to compete with the very best in the business. "I had nothing else to desperately occupy my time other than keeping the car going and my mechanic John onside with his three-and-six a day and plenty of fish and chips."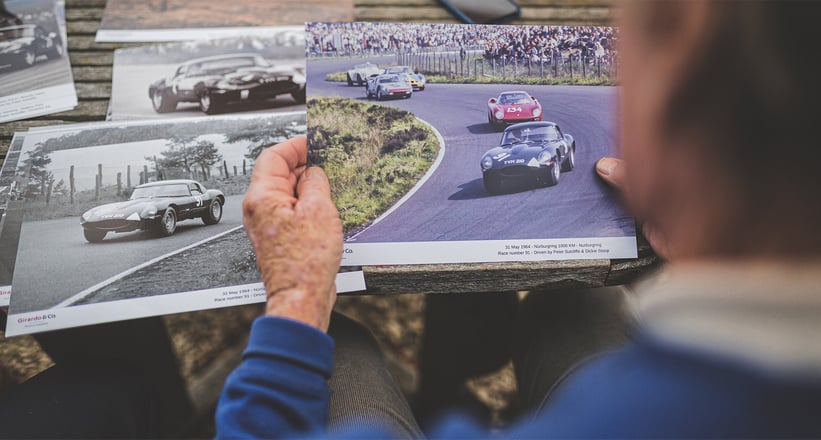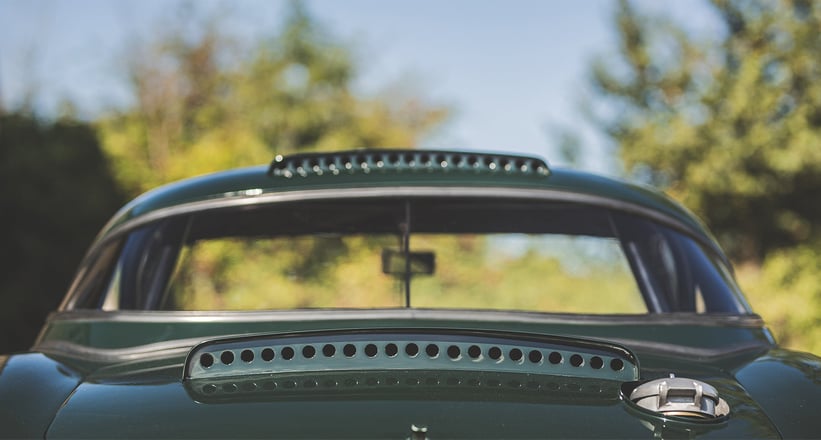 So commenced two cram-packed years of consistently successful racing. At everywhere from classic European circuits such as Goodwood, Reims and Spa-Francorchamps to the Springbok Series in South Africa, Sutcliffe chalked up countless significant results, crowned by a class win and second overall partnered with Dickie Stoop in the Kyalami 9 Hours and outright victory in the 1964 Prix de Paris at Montlhéry. A commanding drive in the latter saw Sutcliffe fend off a field of Ferrari 250 GTs, Porsche 904s and a Lotus piloted by a certain young Scottish driver by the name of Jackie Stewart.
"The E-type was absolutely beautiful to drive," Sutcliffe nostalgically comments as he flicks through a pile of period photos of his former self behind the wheel. "It was a complete driver's car – very comfortable, plenty of room and it told you exactly what it was going to do. It also felt very safe, and if you've ever driven a Lotus, that's not a feeling you experience."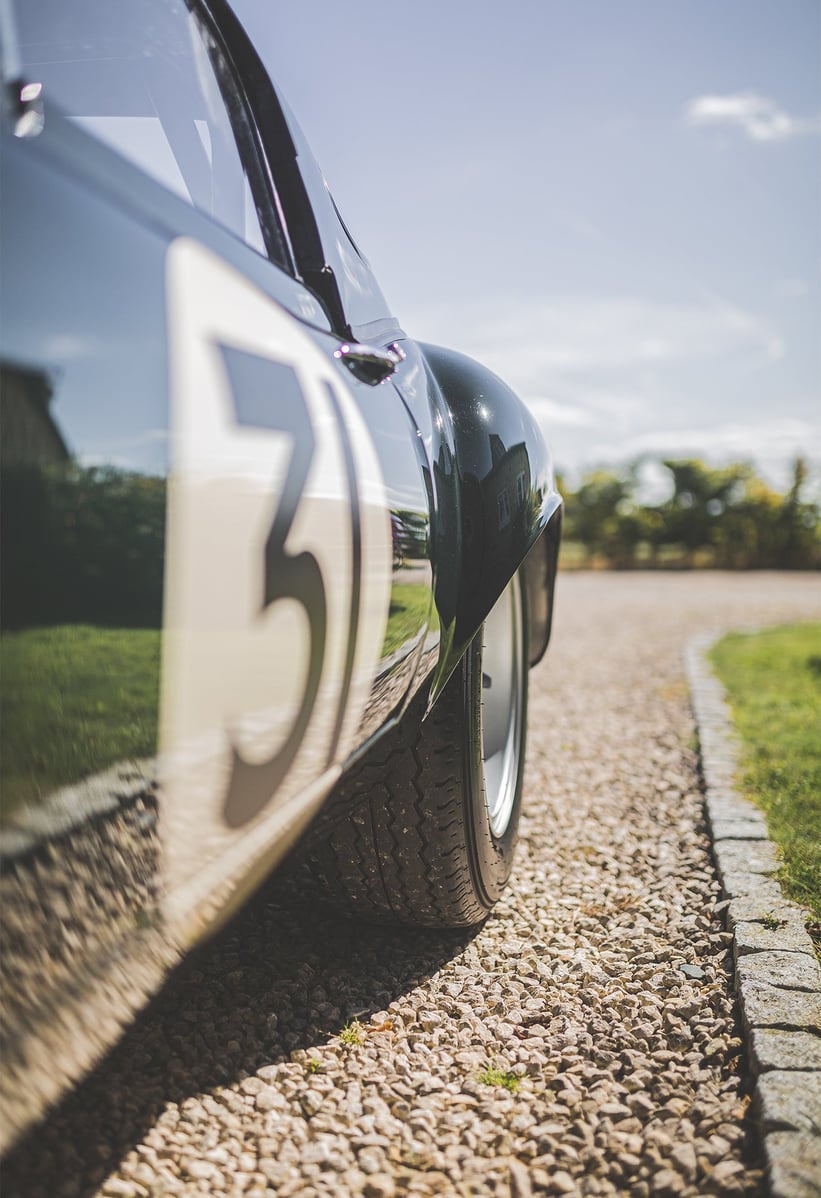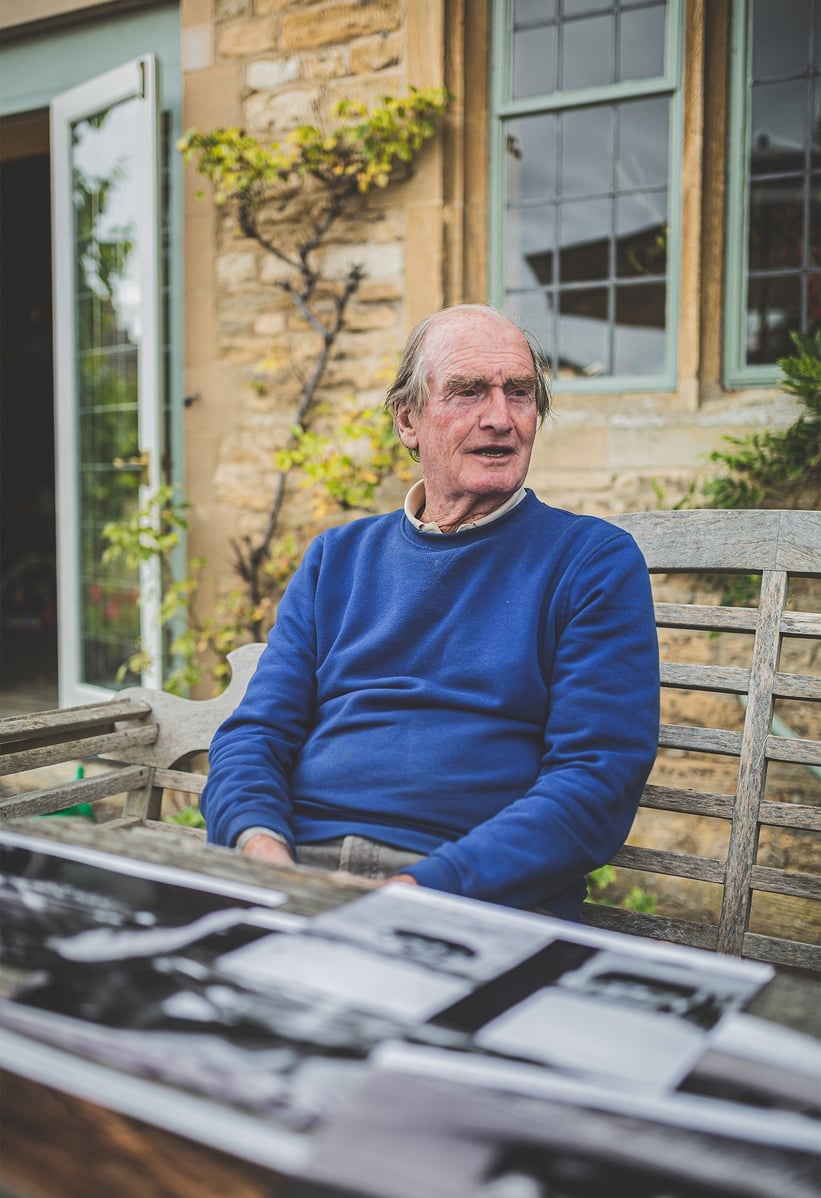 His sentiment is backed up by his walking away from a big shunt at the 1964 Nürburgring 1,000km, where the Shelby Cobra of Tommy Hitchcock lost control and T-boned him at speed. "I hit a rock and the car flipped – I remember seeing Graham Hill in his Ferrari drive past beneath me when I was upside down!"
Inevitably, his memories of what many perceive to be among the golden eras of endurance racing are also of the merry band of brothers with which he travelled around from circuit to circuit – particularly those in South Africa. "While the prize money was serious business, the social element was always part of the fun," he says. "I could see no point in making the work too hard and always being in bed by 8 o'clock. There was also a level of comradery that simply doesn't exist in motorsport today."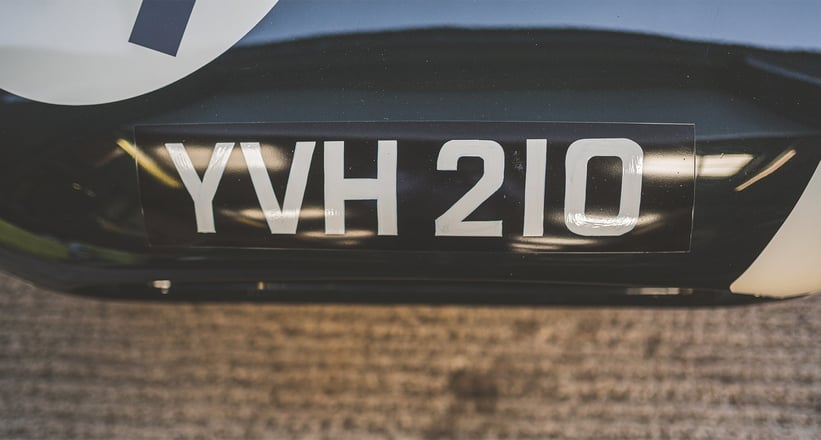 At this weekend's Goodwood Revival, 'YVH 210', which was recently sold to its new owner by the Classic Driver dealer Girardo & Co., will contest the event's flagship Royal Automobile Club TT Celebration (a race it's had the honour of winning twice) and once again duke it out with Ferrari 250 GTOs, Aston Martin DB4GTs and Shelby Cobras. And in what is a particularly fitting twist to the tale, the car has been prepared by John Pearson's son Gary, himself a renowned Jaguar expert and extremely competent historic racing driver.
The car appeared in rude health as we joined the Pearsons for last-minute testing at their wonderful workshop in Oxfordshire, a lair filled with important Jaguars. It's easy to forget just how well-resolved the E-type is from an aesthetic point of view. And this car in particular, with its extra curvy rear arches (a factory upgrade), really is the best of the breed. Coincidentally, 'YVH 210' now shares a workshop with 'XKD 504', Sutcliffe's beloved old D-type that Pearson also maintains.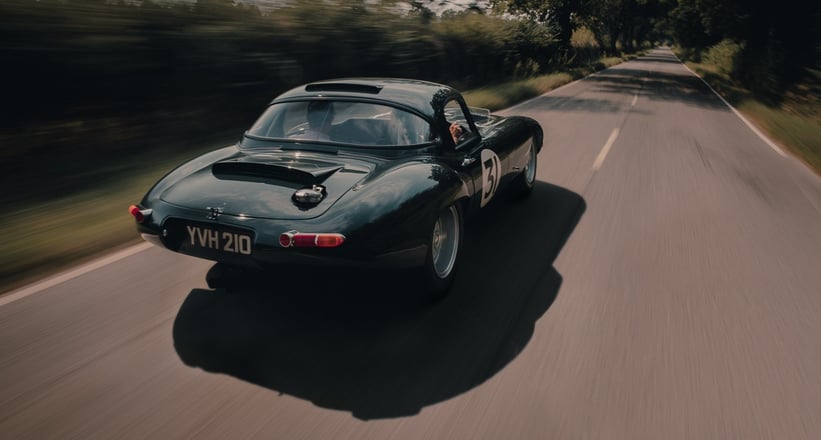 In January of 1965, Sutcliffe reluctantly parted with his beloved Jaguar, listing it for sale in Autosport magazine. He kept on racing, however, driving a Ferrari 250 GTO he bought from David Piper and subsequently a Ford GT40. Both were painted the same shade of green as the E-type.
In 1967, he was recruited by Enzo Ferrari to pilot the sultry 330 P4 at both Le Mans and Brands Hatch. A full-time Works contract was offered for 1968, but by that time, Sutcliffe had decided enough was enough and that he would move to South Africa where he'd amassed so many fond memories. "I decided I had to go back to work. I was having a bloody good time and I knew that was the time to stop. I'd treated it as a fun exercise, had a fair bit of success and come out of it without a scratch – more than could be said of virtually all the drivers I shared a car with."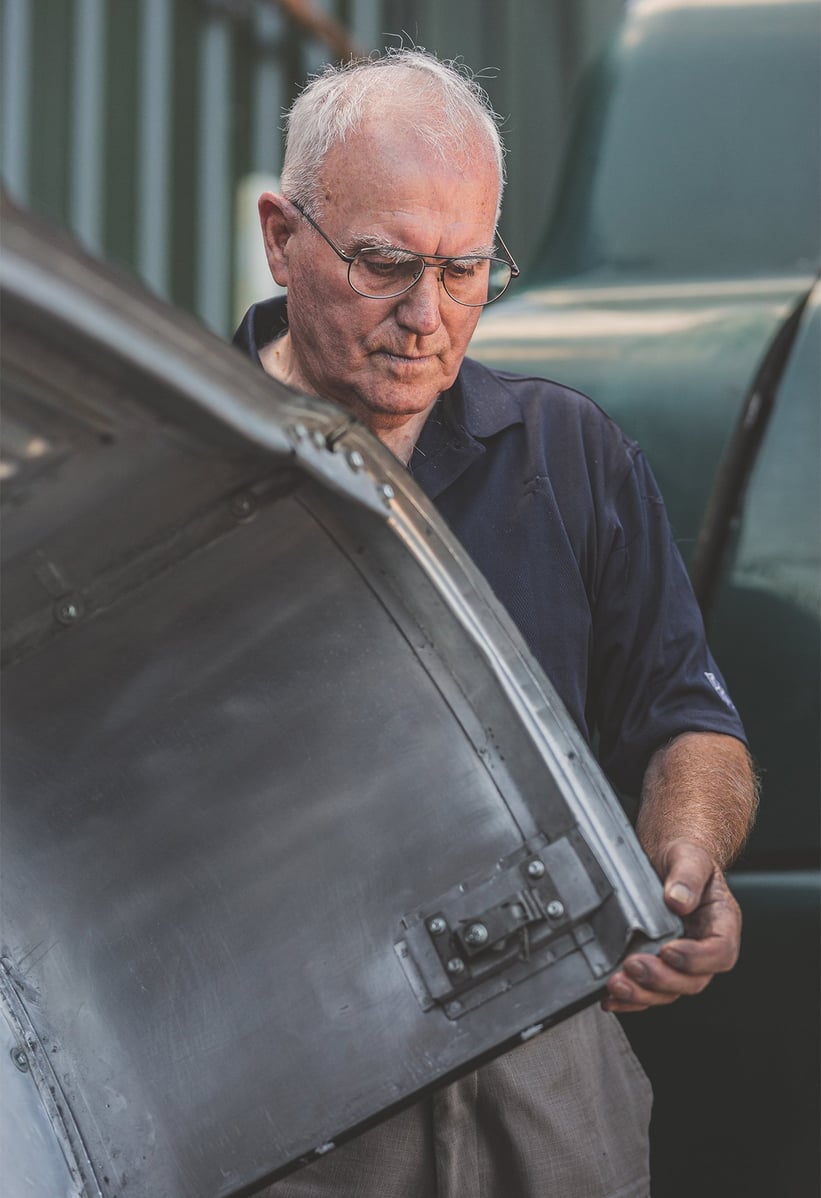 Inevitably, it's the Big Cats from Coventry that hold the most special place in his heart, particularly this E-type. "Jaguar was the start of the best period of my life and it gave me a real boost to know that Lofty England and William Lyons trusted me with one of their cars – they gave me a fantastic platform on which to build what small racing career I enjoyed."
And how will he feel when 'YVH 210' takes to the racetrack at the Revival? "I love it when things don't die," he concludes. "These cars were built for a purpose and that was to go as fast as possible for as long as possible. It's wonderful to see that they still can." Keep an eye out for the voluptuous hips of this Jaguar E-type as it returns to battle at Goodwood this weekend.
Photos: Robert Cooper/Peter Aylward for Classic Driver © 2019