Now given the esteemed 'S' title, Mercedes' new luxury coupé must become a technological pioneer in its own right – and it doesn't disappoint, introducing a new feature that sees the car tilt into corners, counteracting body-roll. "The vehicle leans into bends much like a motorcyclist, thereby reducing the lateral acceleration acting on the vehicle's occupants," claim the scientists of Stuttgart. The optional system is integrated into the 'suspension with eyes' set-up that was introduced with the debut of its four-door stablemate.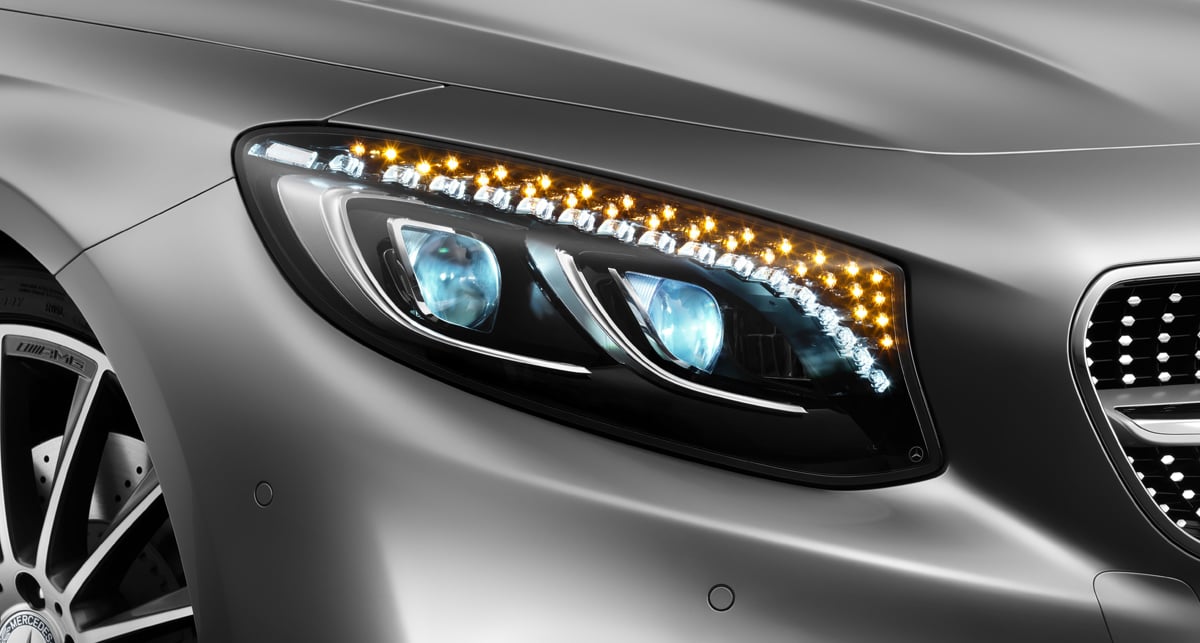 Another introduction made by the S-coupé is the 'LED Intelligent Light System', which employs 47 Swarovski crystals within the headlamp cluster to fulfil the role of daytime running lights and turn signals. We'll leave you to decide exactly how 'intelligent' that is.
The new Mercedes S-class will make its global debut at Geneva in March, with the first customer cars due for delivery in the latter half of this year.
Photos: Mercedes-Benz