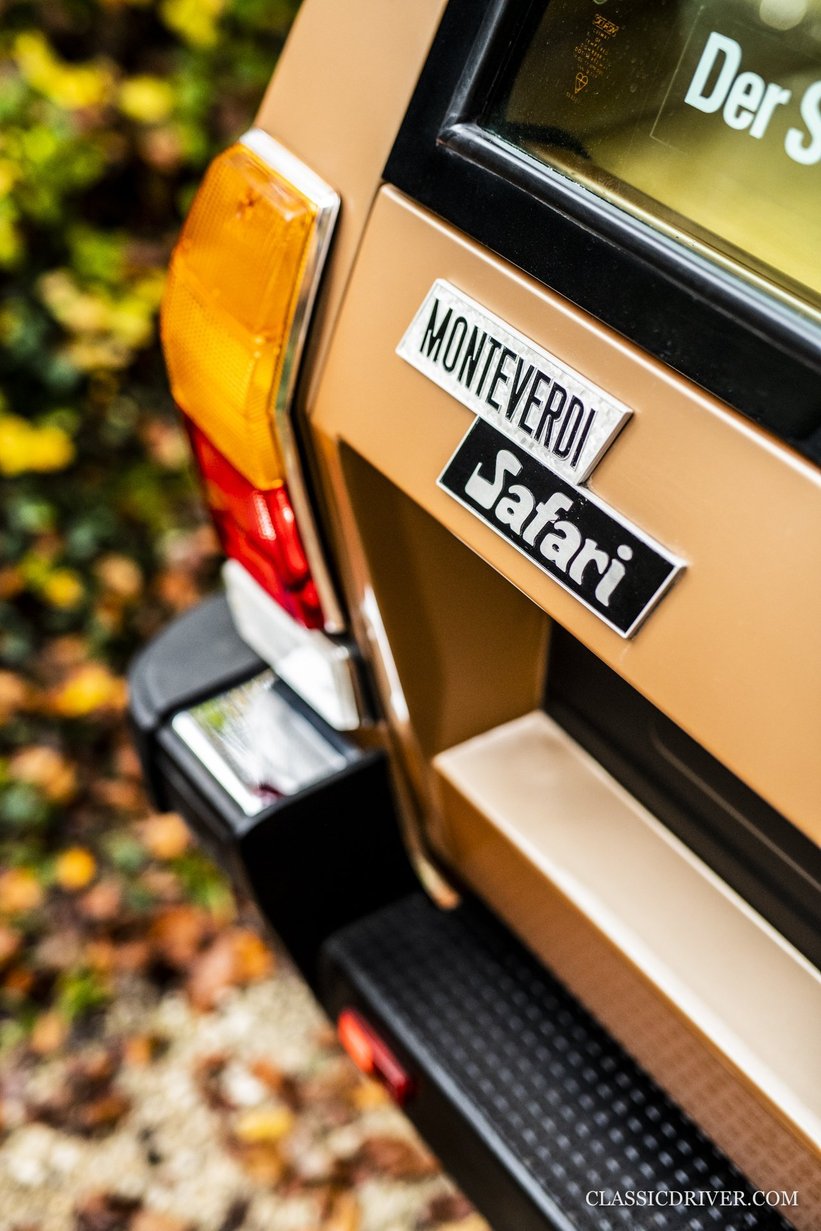 The 4-door prototype of the Monteverdi Safari pictured here recently roamed its way into the showroom of Swiss dealer Andreas Wüest, having started life in 1979 as one of the more extensively equipped off-roaders created by Monteverdi for people who considered Land Rover's attempt at luxury, the Range Rover, to be not quite luxury enough.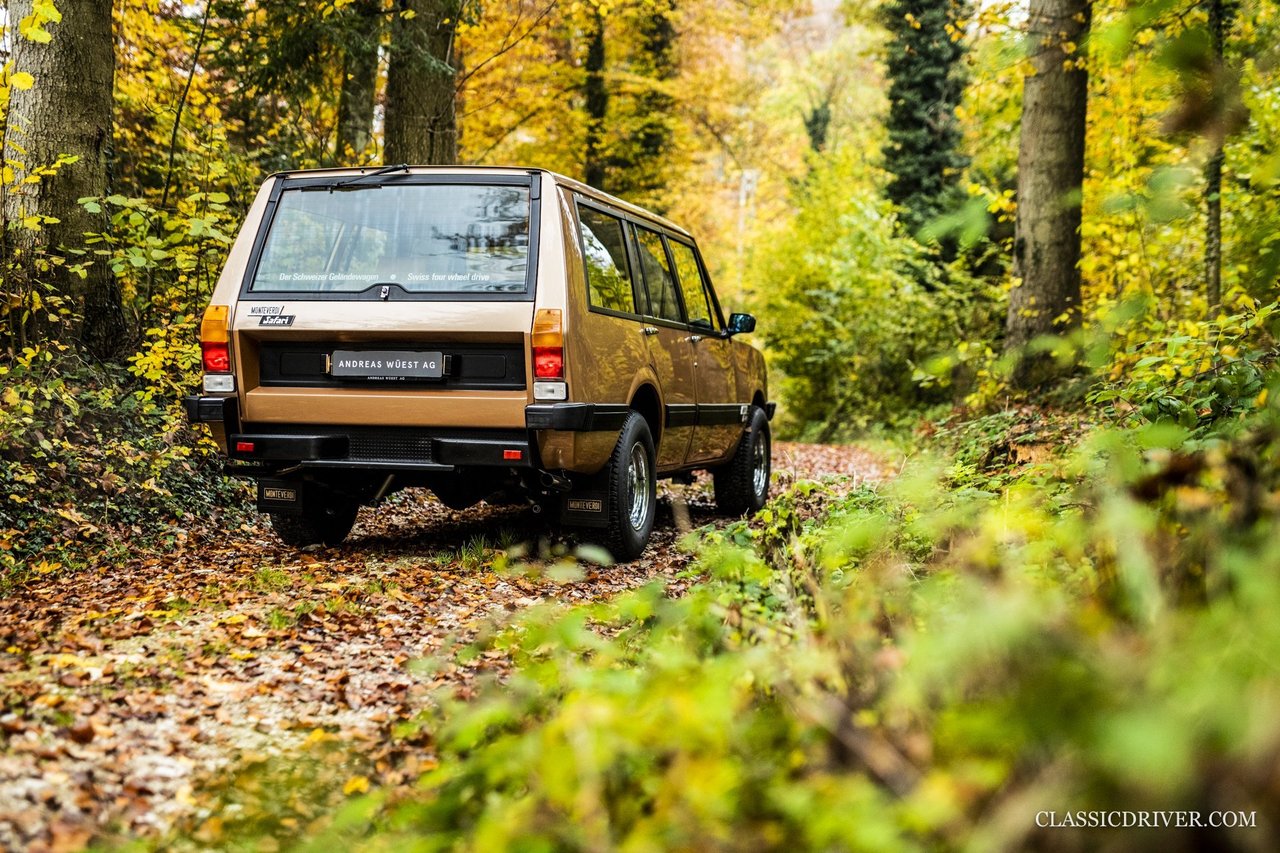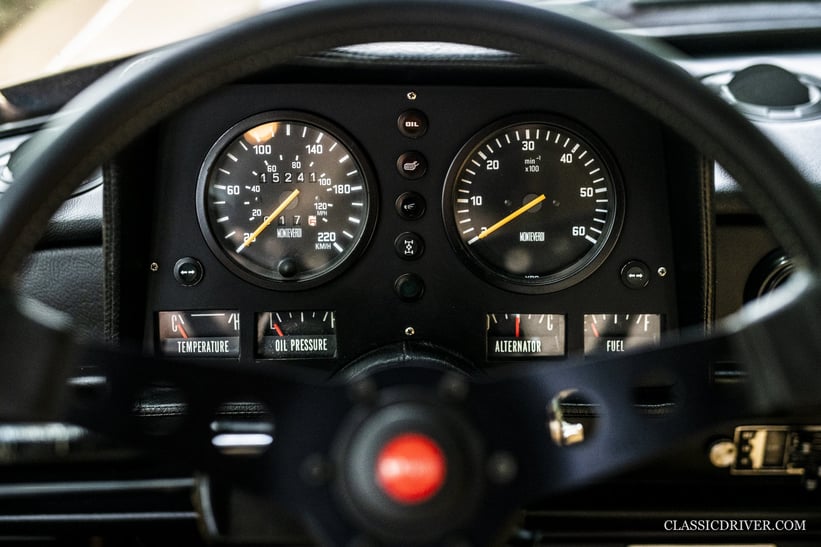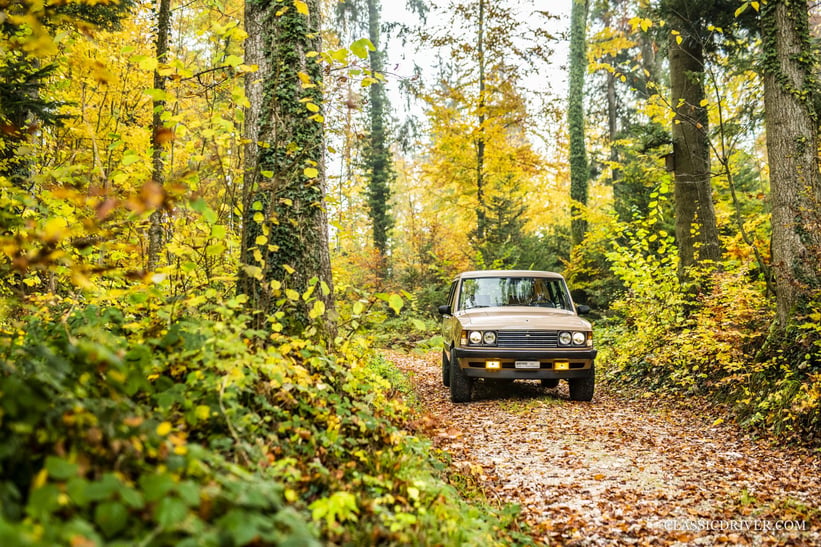 As fans of the Swiss marque will know, the Safari was based on an existing SUV – the International Harvester Scout – that was re-bodied by Italian coachbuilder Fissore, which first worked with Monteverdi on its High Speed coupe of 1968. While there are undeniable similarities between the Safari and the Range Rover, the Monteverdi product was easily distinguishable and, despite every one being a truly unique, coachbuilt car, they carried remarkably competitive price tags: at launch, the 'basic' two-door Safari cost Sfr 39,000 on the domestic market, just Sfr 5,000 more than the British Leyland effort.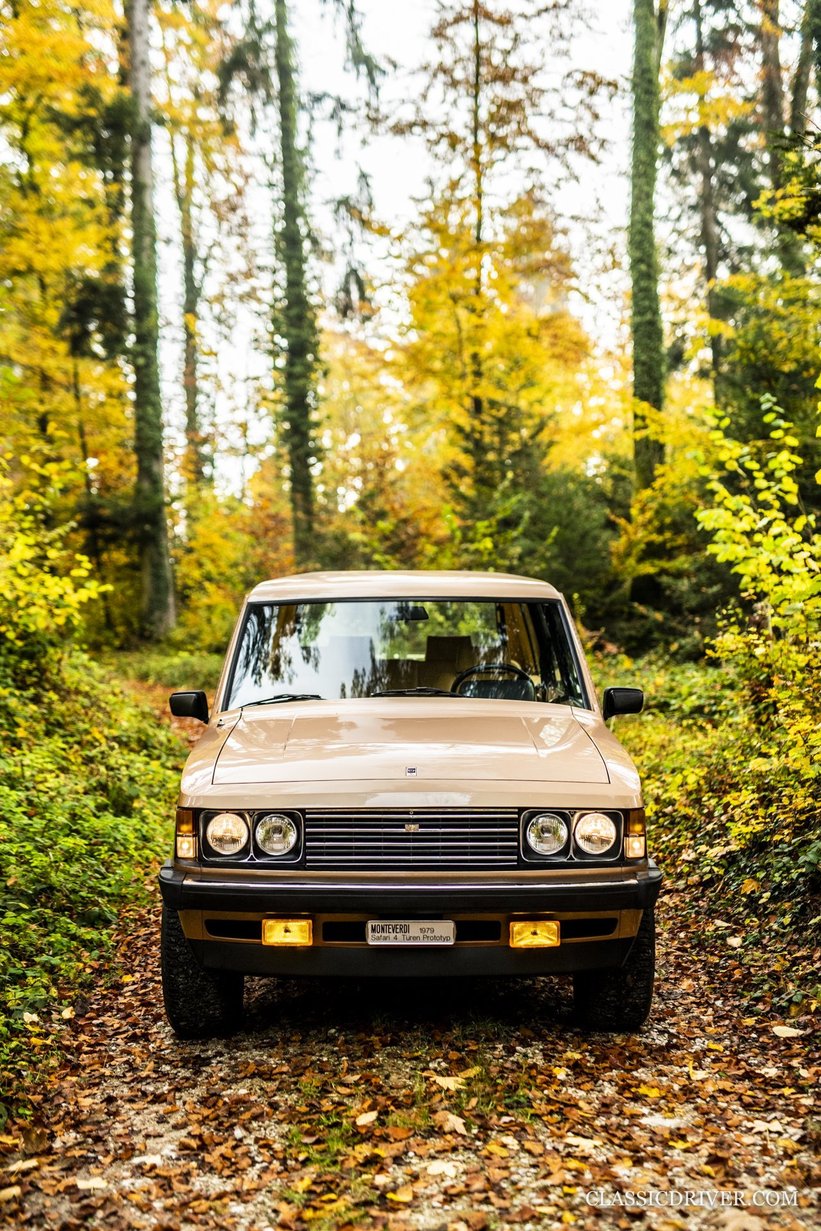 And some would say the Safari was a whole lot better, thanks to its more powerful, larger capacity engines – the smallest option was a Chrysler 5.2 litre V8 – that handsomely 'out-torqued' Rover's Buick-derived effort, while the inclusion of a transfer gearbox meant that (unlike the permanent 4WD Range Rover) the Safari could be driven in two-wheel-drive on the road – improving fuel economy, performance and tyre life – but easily switched to all-wheel when the going got tough.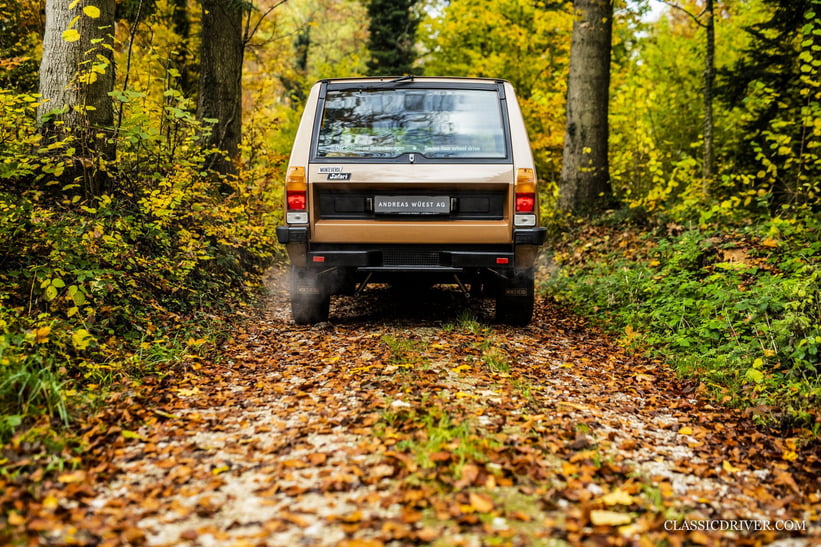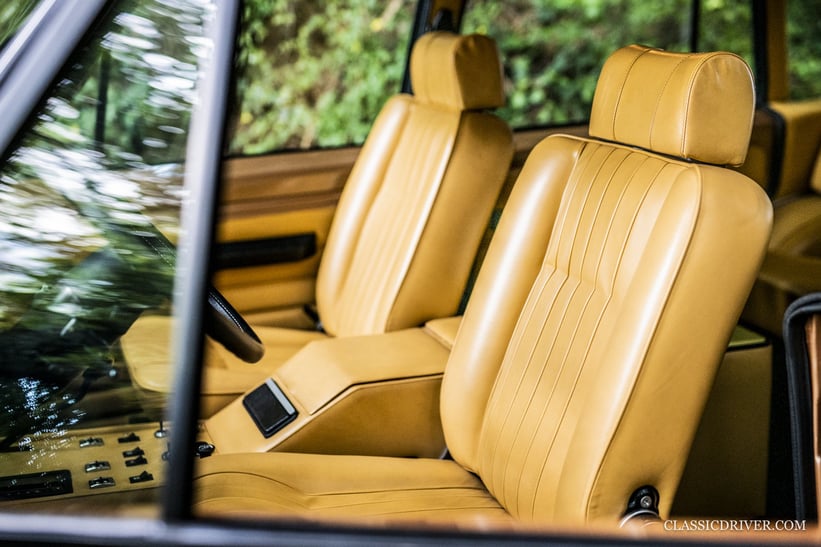 The fact that all Safaris had automatic transmission also enabled the car to score a point over the Range Rover, which was only available with its decidedly ponderous manual gearbox until 1982. That, combined with better road manners and a more laid-back driving position drawn from Monteverdi's GT cars, made the Safari a far better proposition for highway cruising without diminishing its ability to tackle roads less travelled.
Where the Safari really won-out, however, was in the luxury of its appointments – as Rémi Dargegen's images of Wüest's example demonstrate. And those in the know will instantly have spotted the car's four-door configuration that puts it ahead of the first four-door Range Rover by two years. It's a significant feature, because it marks-out this Safari as being not only the prototype of the four-door versions of the model, but the prototype of the four-door Range Rover conversions that Monteverdi made available after launching the concept at the Geneva motor show in 1980.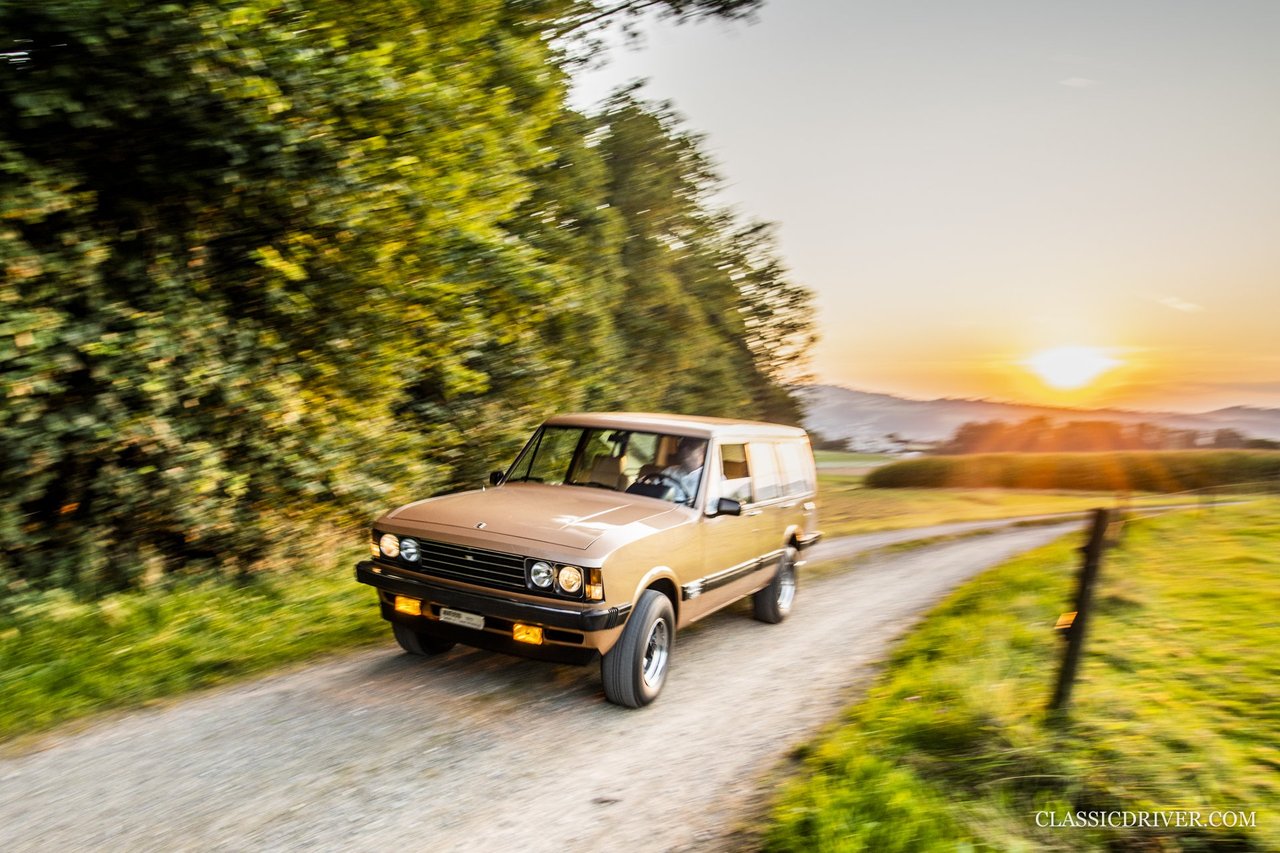 Monteverdi designed the upgrade and Fissore executed it at its Savigliano factory, where standard cars would be delivered direct from Land Rover with an extra set of doors ( the fronts and rears being interchangeable). More than 160 Monteverdi Range Rovers are believed to have been built before Land Rover finally began manufacturing its own four door versions in 1981.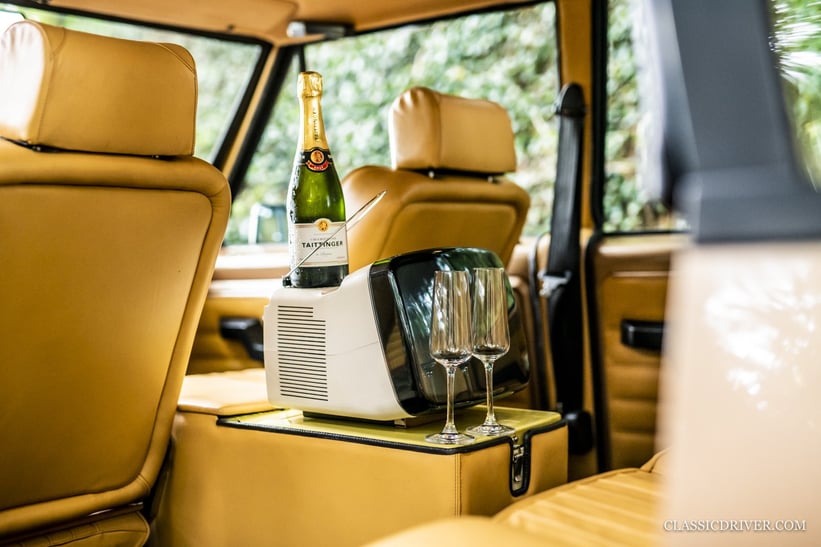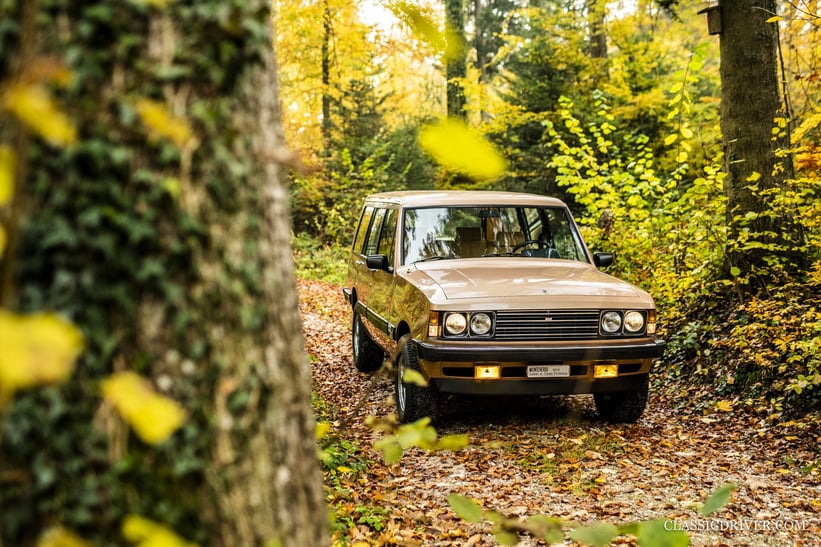 Being the prototype, Wüest's four-door Safari had every possible interior extra thrown at it. As the pictures show, the cabin – beautifully trimmed in top-grade leather – benefits from a decidedly '70s Brionvega Algol portable television set designed by Richard Sapper and Marco Zanuso that sits proudly between the rear seats atop a capacious fridge capable of holding sufficient champagne to preserve the life of all occupants in the event of a particularly harsh desert crossing (or an especially long and boring polo match....).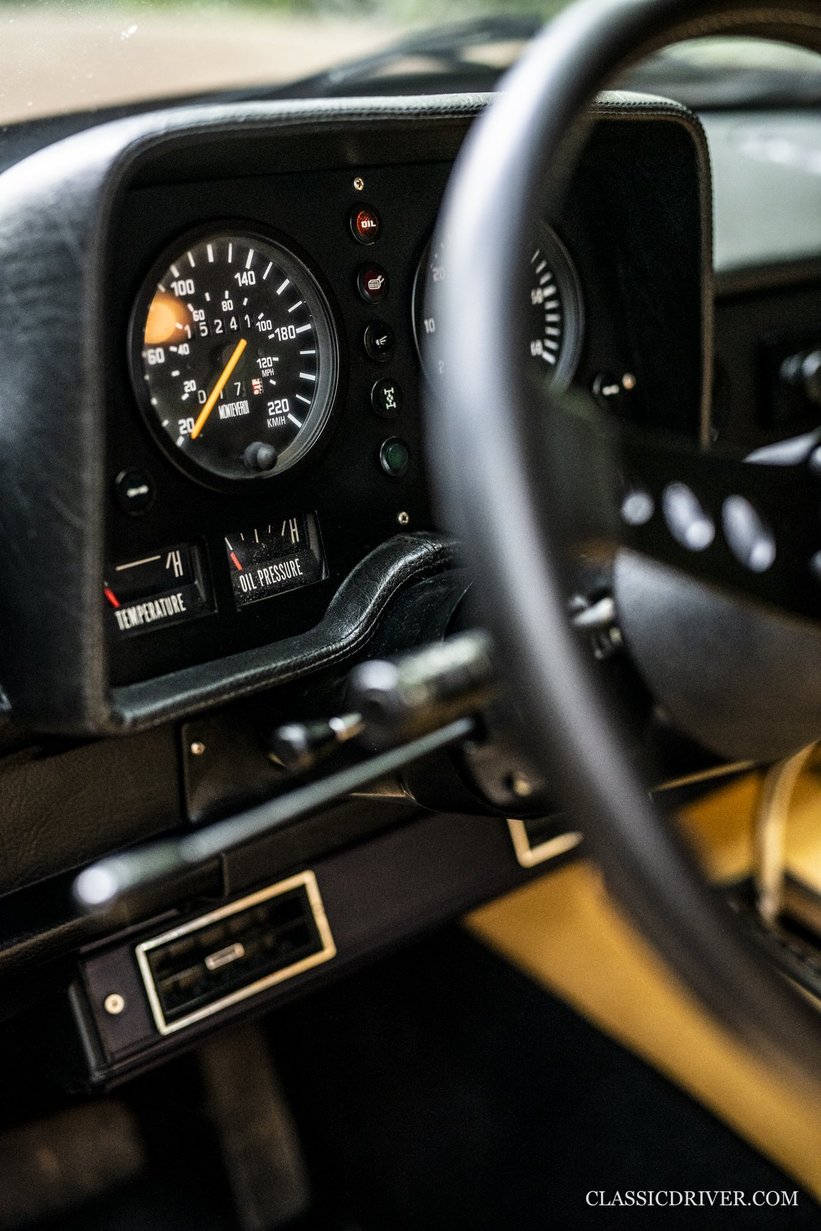 And check-out that dashboard. The extensive array of gauges put the Range Rover's basic binnacle in the shade, while the centre console – replete with switches, including those for the standard-fit electric windows – houses the thoughtfully-shaped and beautifully engineered levers for the automatic transmission and high and low ratio transfer box. Under the prototype's hood, meanwhile, lurks the 5.7 litre International Harvester V8 engine that gives this particular Safari a top speed of an easy 110 mph – although at a prolonged high cruise it will dispatch fuel at the rate or around 10 mpg/ 27L per 100 km, a figure that makes even an early Range Rover seem economical.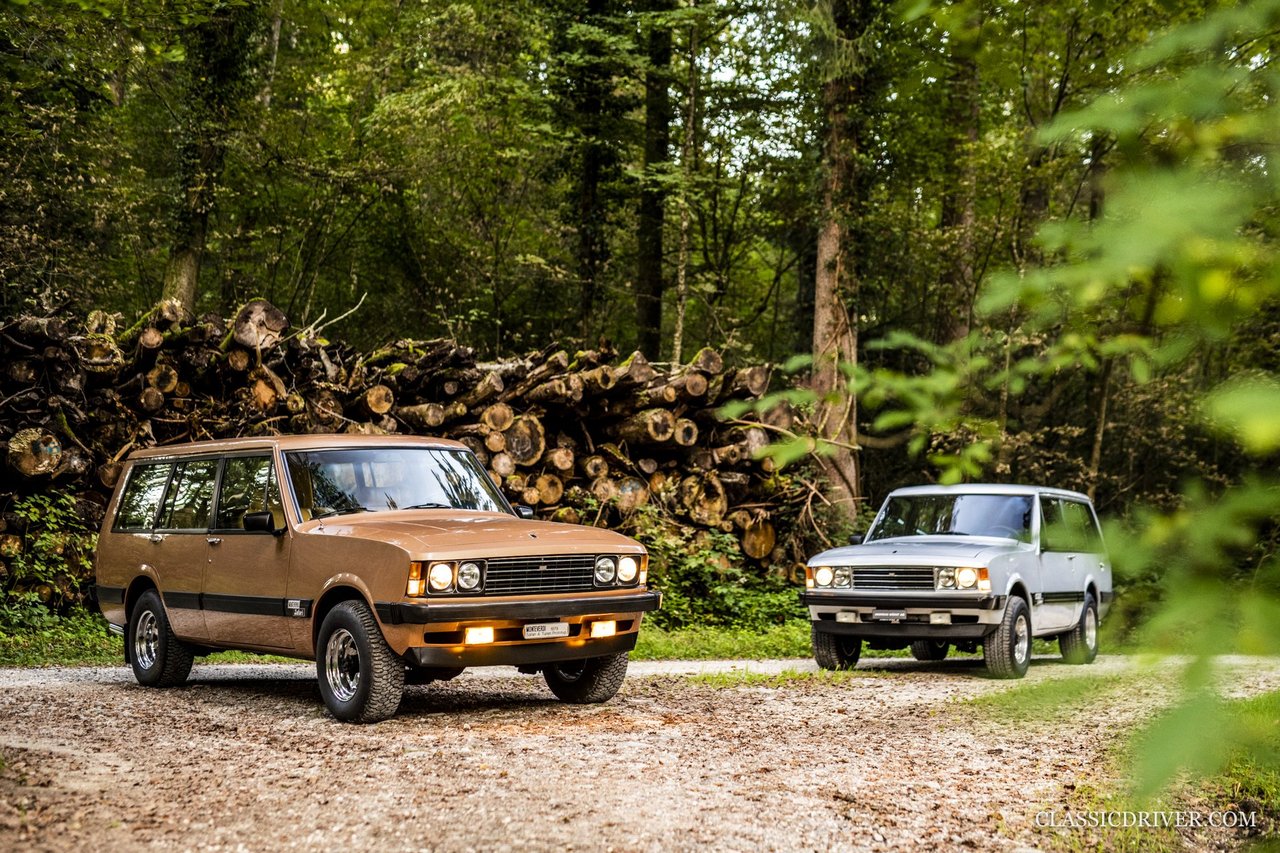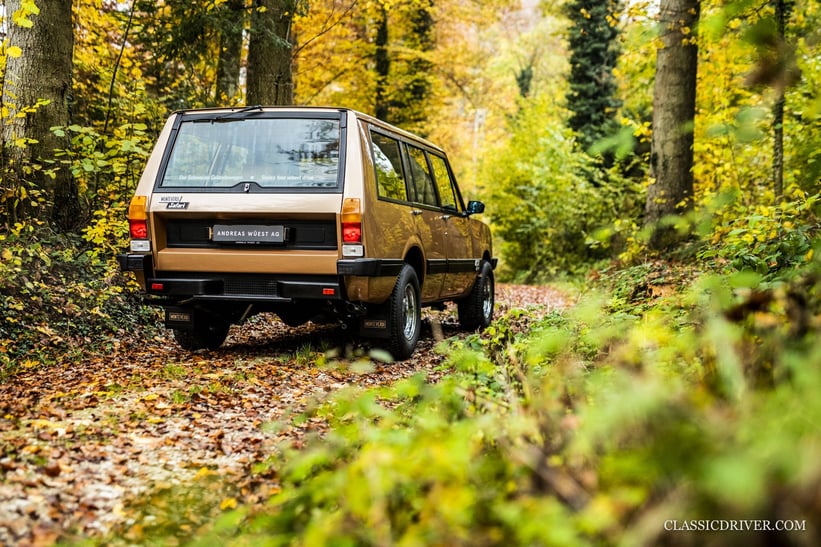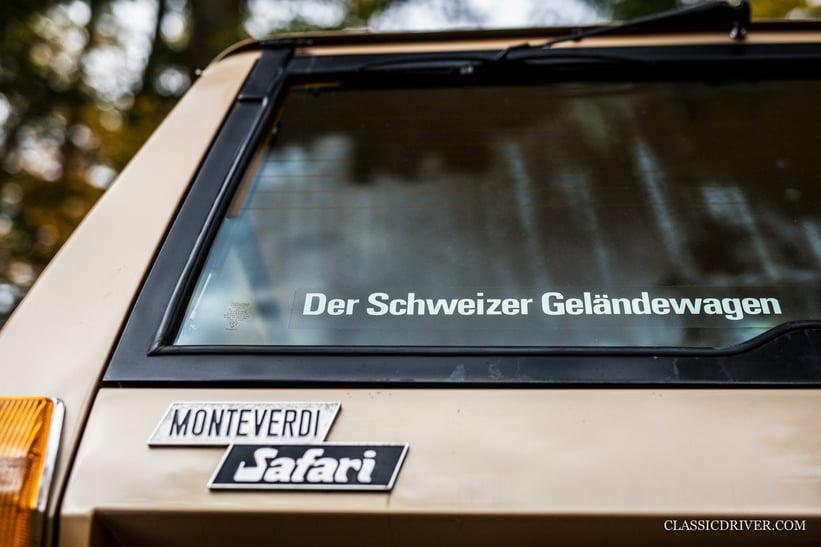 And speaking of 'economy', Wüest also has for sale a less lavishly-appointed, two-door, 5.7 litre Monteverdi Safari finished in silver with a black interior. With 118,000 k on the clock, it has been fastidiously maintained and is up, running and ready to go. But whether with four doors or two, could there be a more stylish way to head to the slopes this season than in what Monteverdi proudly called 'Der Schweizer Geländewagen'? Somehow, we don't think so.
Photos: Rémi Dargegen © 2021