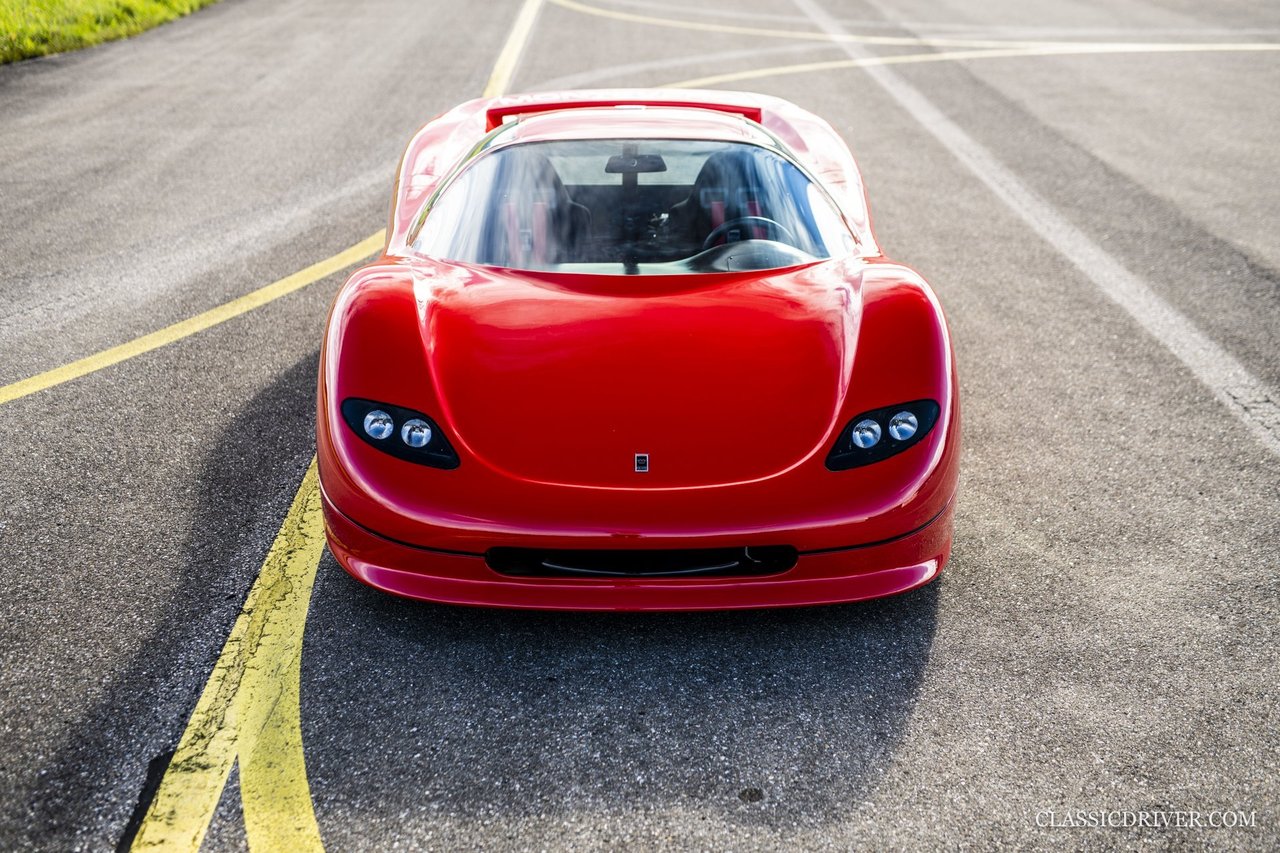 Bad news if you're hoping to steal the show at the opening of The Quail by unveiling an A-list vehicle - because you're probably going to be trumped by a last-minute arrival in the form of one of the most exciting, rare and enigmatic supercars of the last decade of the 20th century: the remarkable Monteverdi hai 650 F1 that is being exhibited through a collaboration between Swiss specialist dealer Andreas Wüest and Morton Street Partners.
The outrageous and curvaceous hai proved to be the swansong of the late Swiss entrepreneur Peter Monteverdi's eponymous marque, being borne from its ever-ambitious founder's brief foray into F1 team ownership. Monteverdi bought Onyx Formula One from its previous, cash-strapped owner in 1989 but shut it down the following year after competing in just 10 of the 1990 season's 16 races.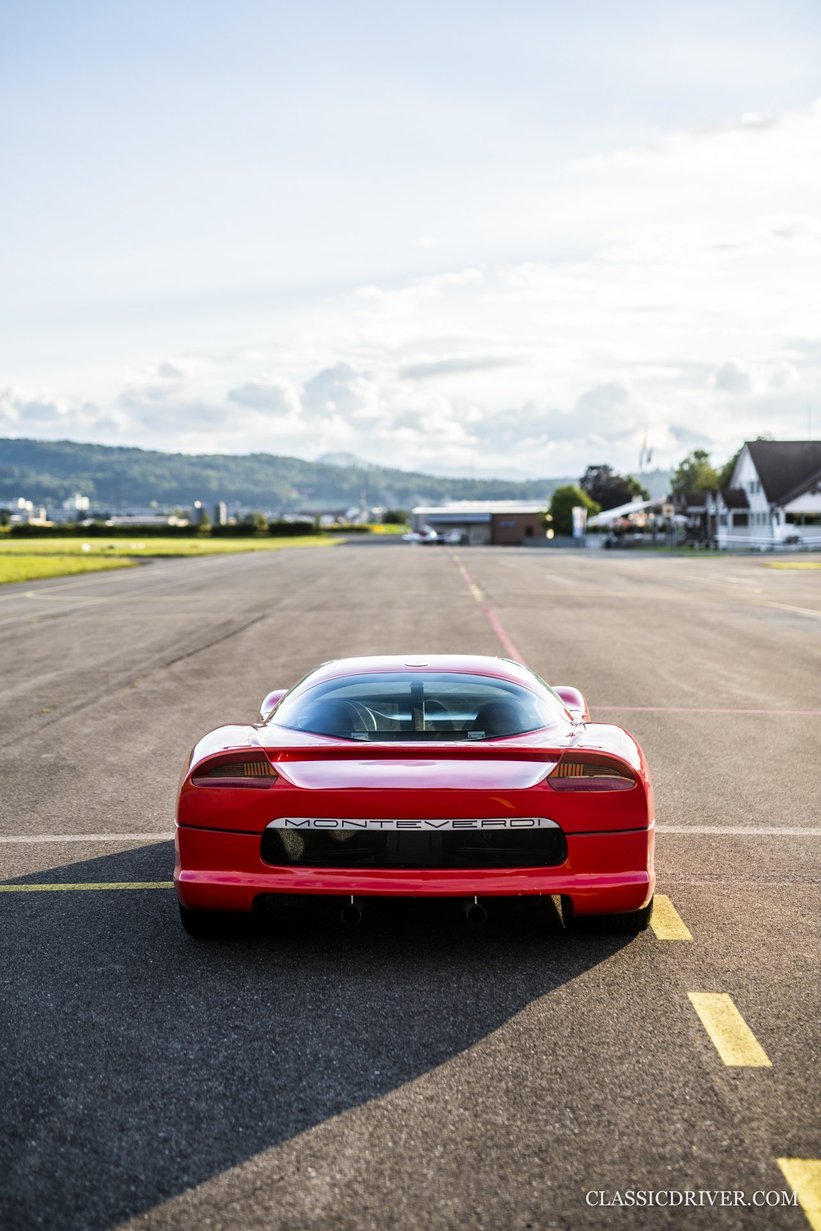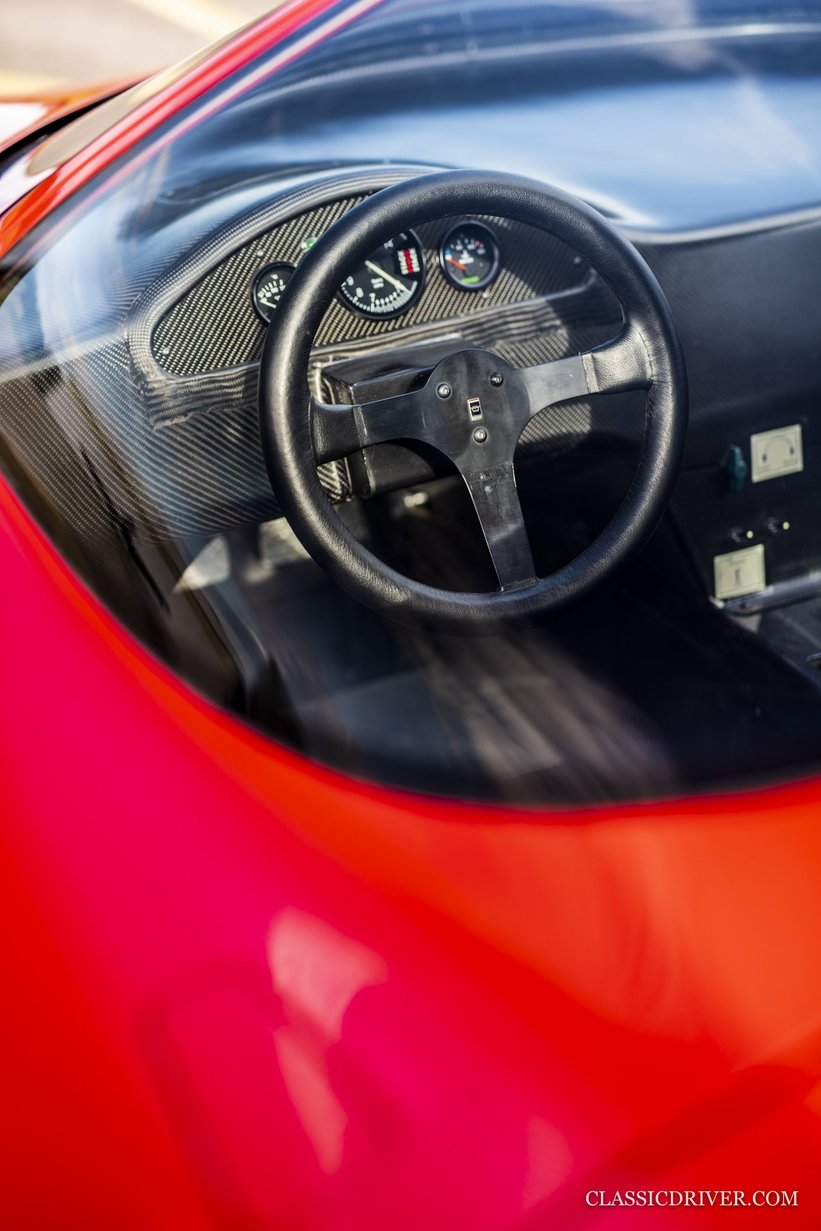 As brief as the experience was, it inspired an attempted return to car manufacture after an eight-year gap with something even more jaw-dropping than the mid-engined, Ferrari-challenging hai 450SS that had wowed the crowds at the 1970 Geneva Motor Show. Again Monteverdi called it 'hai' (for 'shark') but this time it would be an 'ultimate' track day car that brimmed with F1 thinking - and in 1992 the all-new 'shark' surfaced, complete with a chassis formed from a 'carbon fibre and aluminium honeycomb sandwich,' a carbon and glass-fibre body, F1 suspension, carbon ceramic AP Racing brakes and (most importantly of all) a screaming Cosworth 3.5 litre V8 F1 engine that churned out 650 horsepower at a frenzied 11,000 rpm.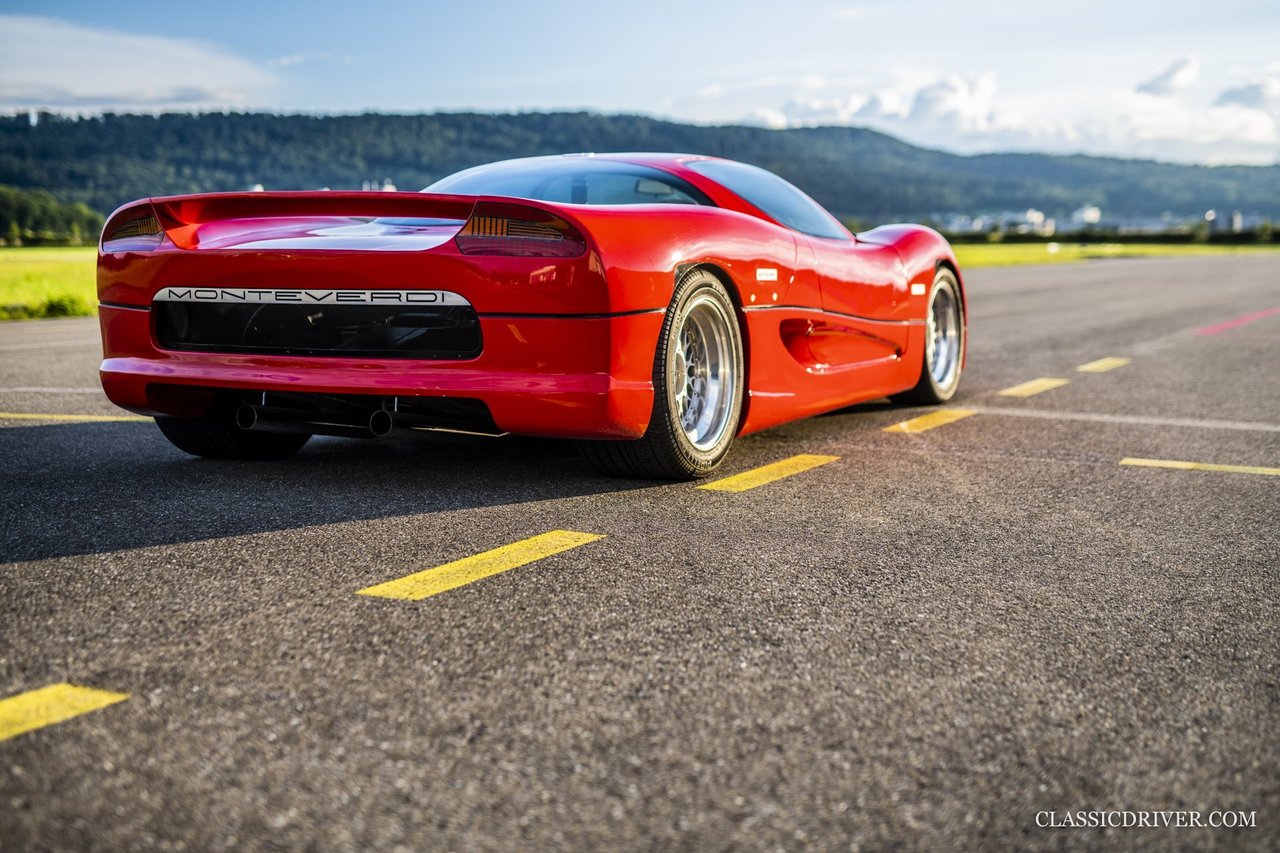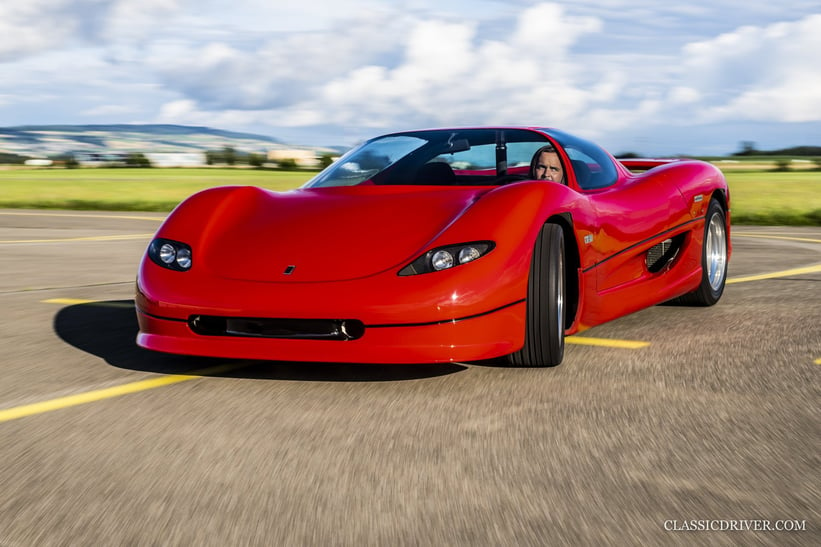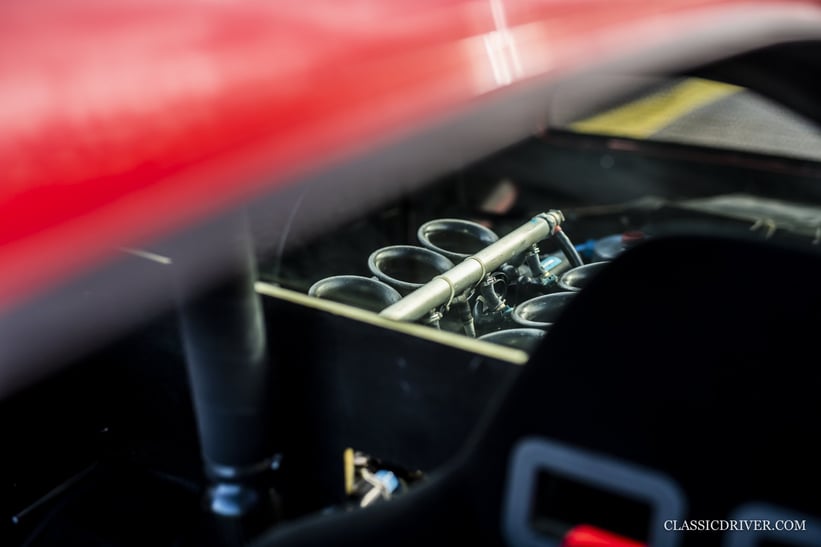 Weighing-in at just 850 kilos, the hai 650F1 was billed as being able to reach 200kph/120mph in just eight seconds and carry on to a top speed of 335 kph/209mph - although the launch literature did offer the option of a less powerful engine 'for road use'. Monteverdi priced the car at a strong but not unreasonable Sfr 850,000 (double the cost of a contemporary Ferrari F40, and $45,000 more than a McLaren F1) and planned to limit production to 12. In the event a mere three cars were built: one other red one, plus a third, silver-painted 'dummy' - both of which remain on display in Lucerne's Swiss National Transport Museum. They were to be the last Monteverdi models ever made.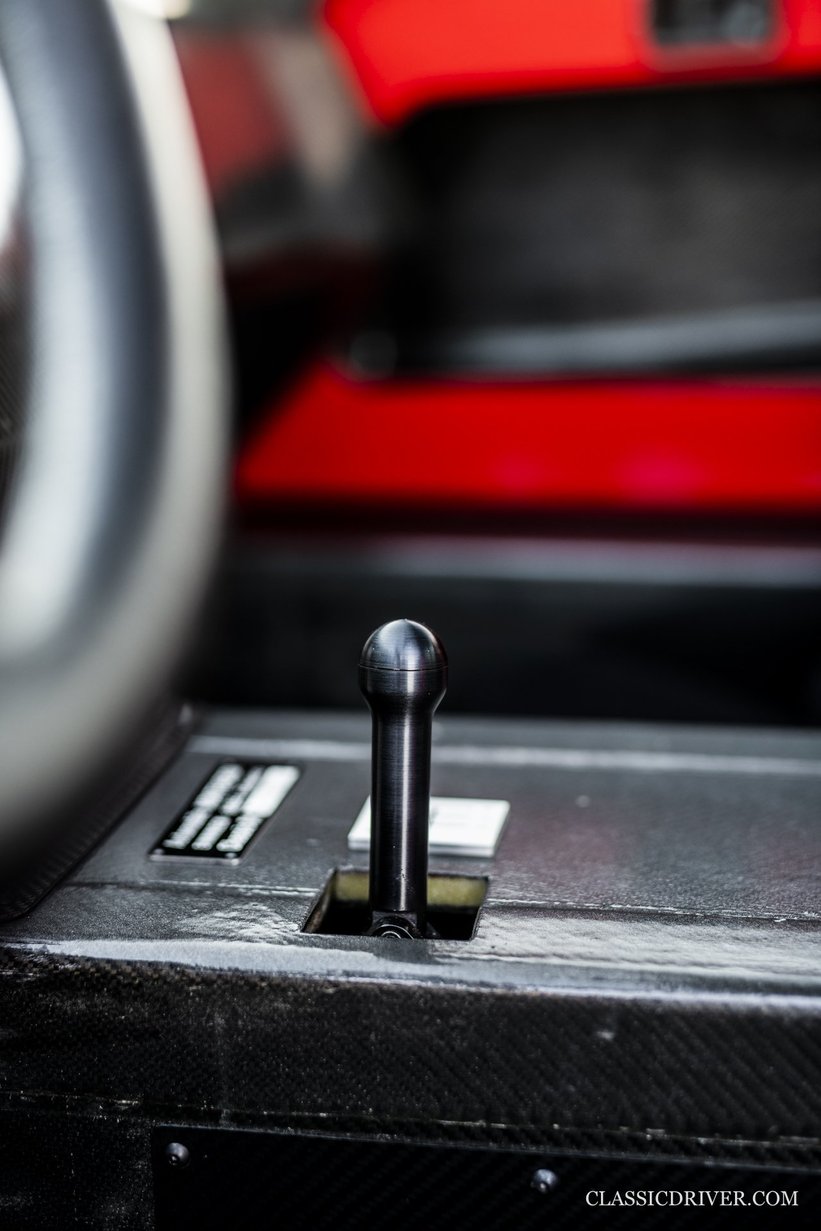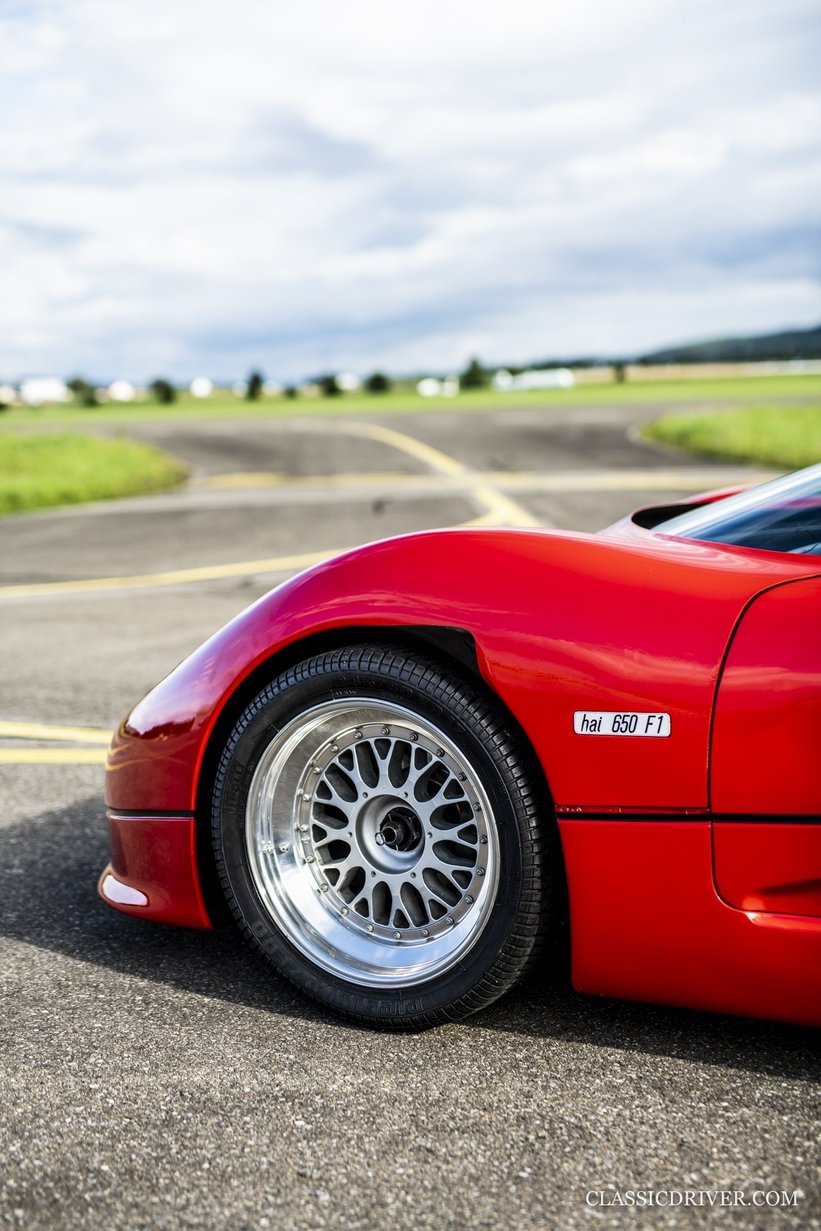 Despite being the most well-used of the two operational cars, this hai 650 F1 has only run for a remarkable five HOURS in total having spent a good deal of its life on static display. It even wears the very same set of Pirelli P-Zero tyres that were fitted at the factory. It did, however, make a 'dynamic' appearance to mark Peter Monteverdi's 60th birthday in 1994 (four years before his death), lapped the Dijon circuit several times during the Monteverdi trackday in 2006 and appeared at the Geneva show in 2017 in celebration of the marque's 50th anniversary.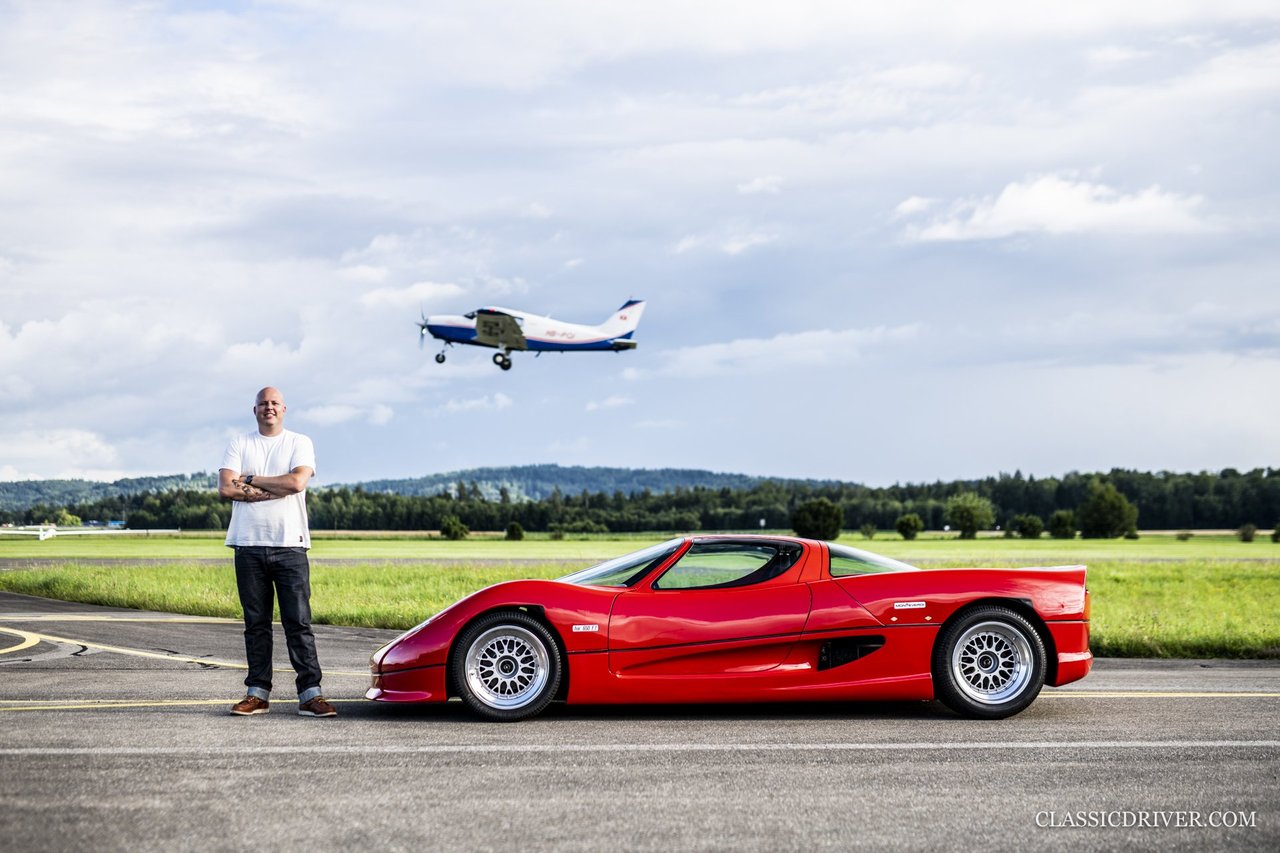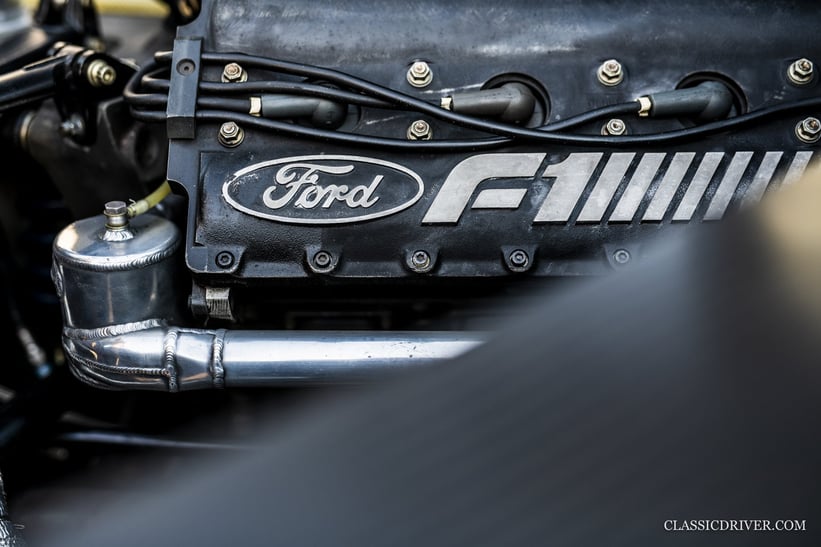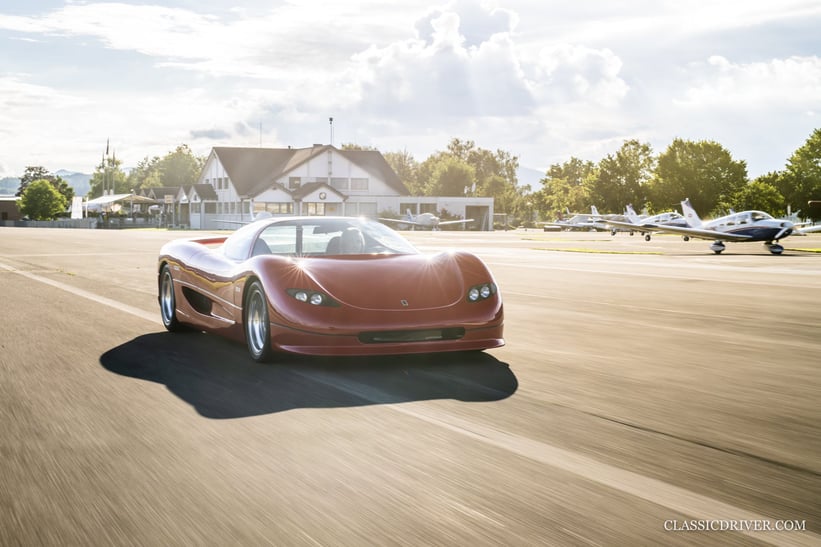 Speaking from somewhere near San Francisco's Golden Gate bridge just a couple of days before the hai 650 F1 was about to make its show-stopping appearance at The Quail, Wüest told Classic Driver about the whirlwind of events surrounding its sudden trans-Atlantic journey. "I have always wanted to attend Monterey car week but, somehow, the chance has always eluded me. Anyway, I was discussing the hai 650F1 with my contacts at Morton Street Partners - and the following day they called back saying 'bring it to The Quail!'.
"The whole thing was completely sudden and unexpected, so we had to organise everything incredibly quickly. At the time of the invitation, I didn't even know if the car was running, but we had already decided to do a photo shoot with it on an airfield in Switzerland to replicate the photos in the Monteverdi book by Roger Gloor and Carl Wagner. "There was so little time that we had resigned ourselves to doing the shoot without running the car - but it was prepared and checked and actually started on the second attempt. It was amazing.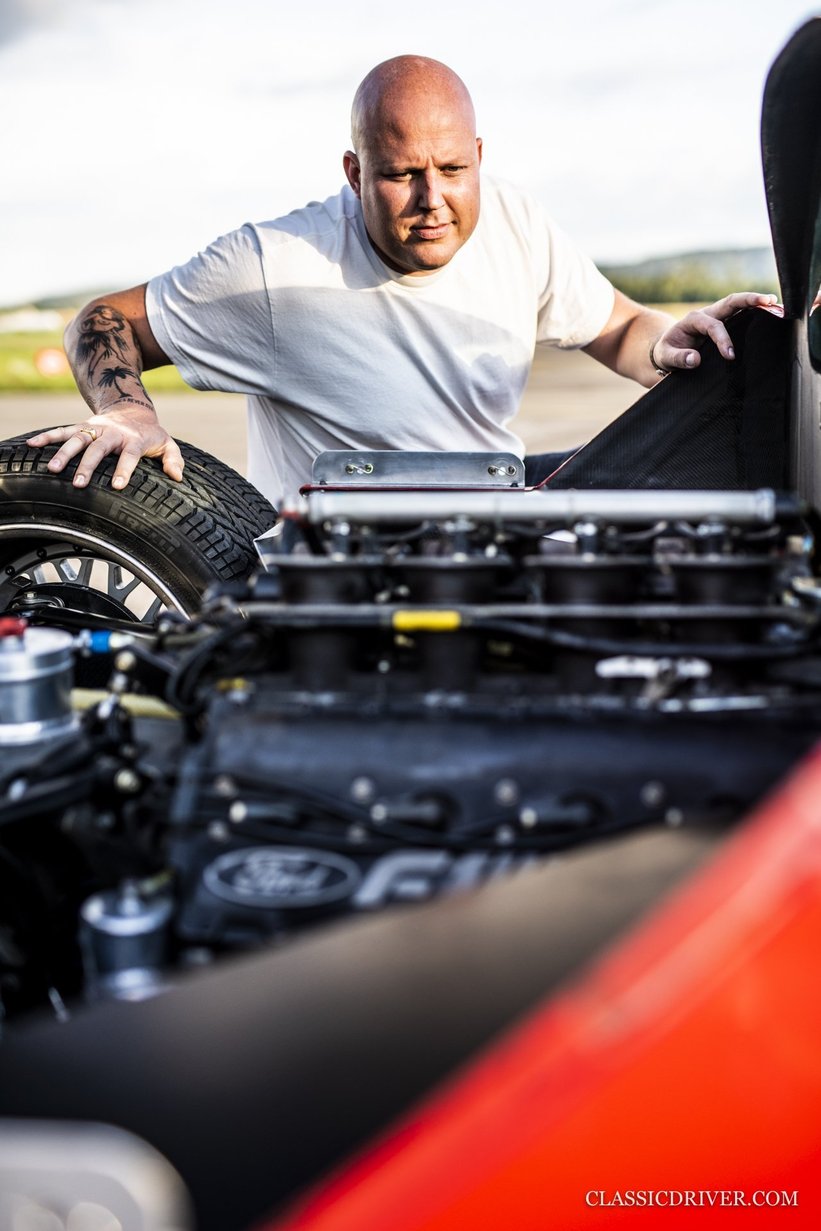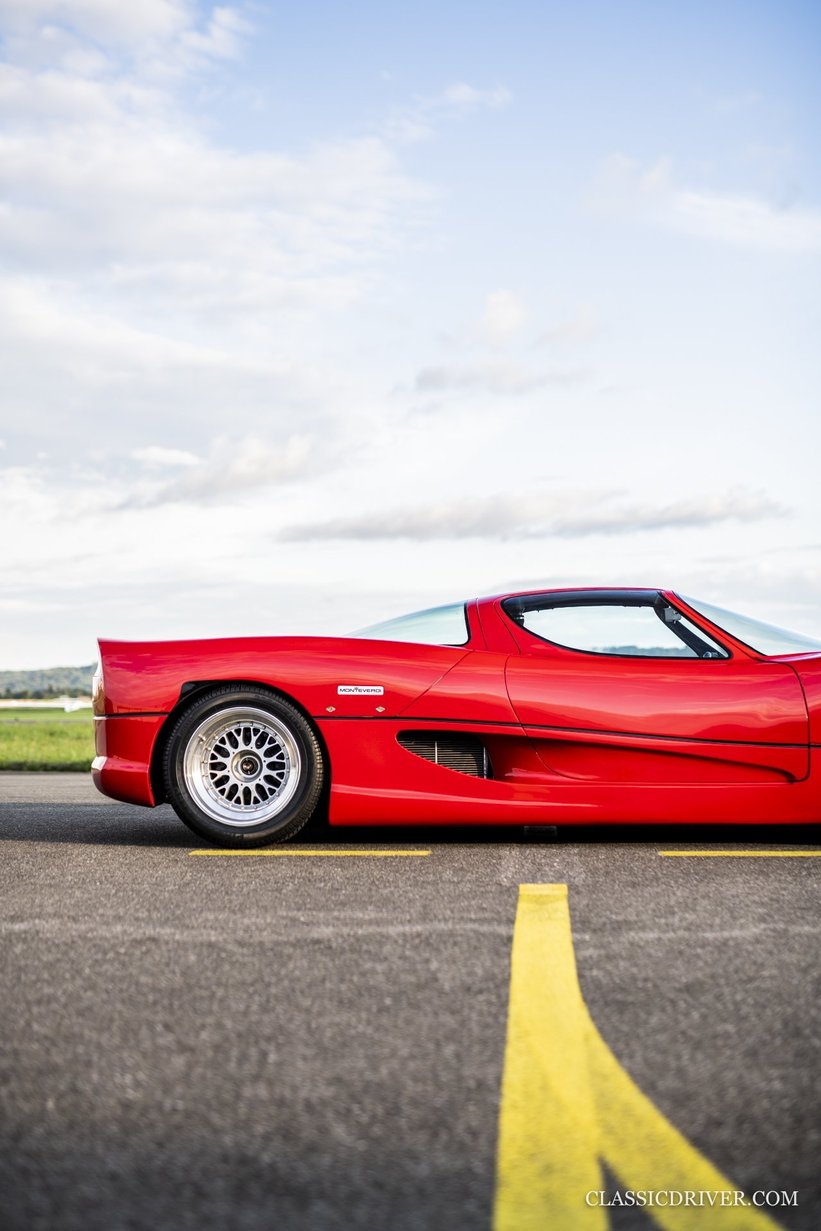 "Anyway, as soon as that was finished we had to get the car onto a 'plane - it would have taken way too long to ship it - and then work out a way of getting ourselves into the United States at a time when access can be difficult due to Covid regulations." Wüest solved that problem by flying to Mexico, where he and a colleague had to quarantine for hot and humid 15 days before being allowed to cross the border into the U.S.where they were re-united with the hai F1 in a San Francisco bonded warehouse. "It has been a whirlwind three weeks, " says Wüest, "but to make it to Monterey and exhibit this car really is a dream come true for me. We're expecting it to attract a lot of attention because it is so rare and exotic.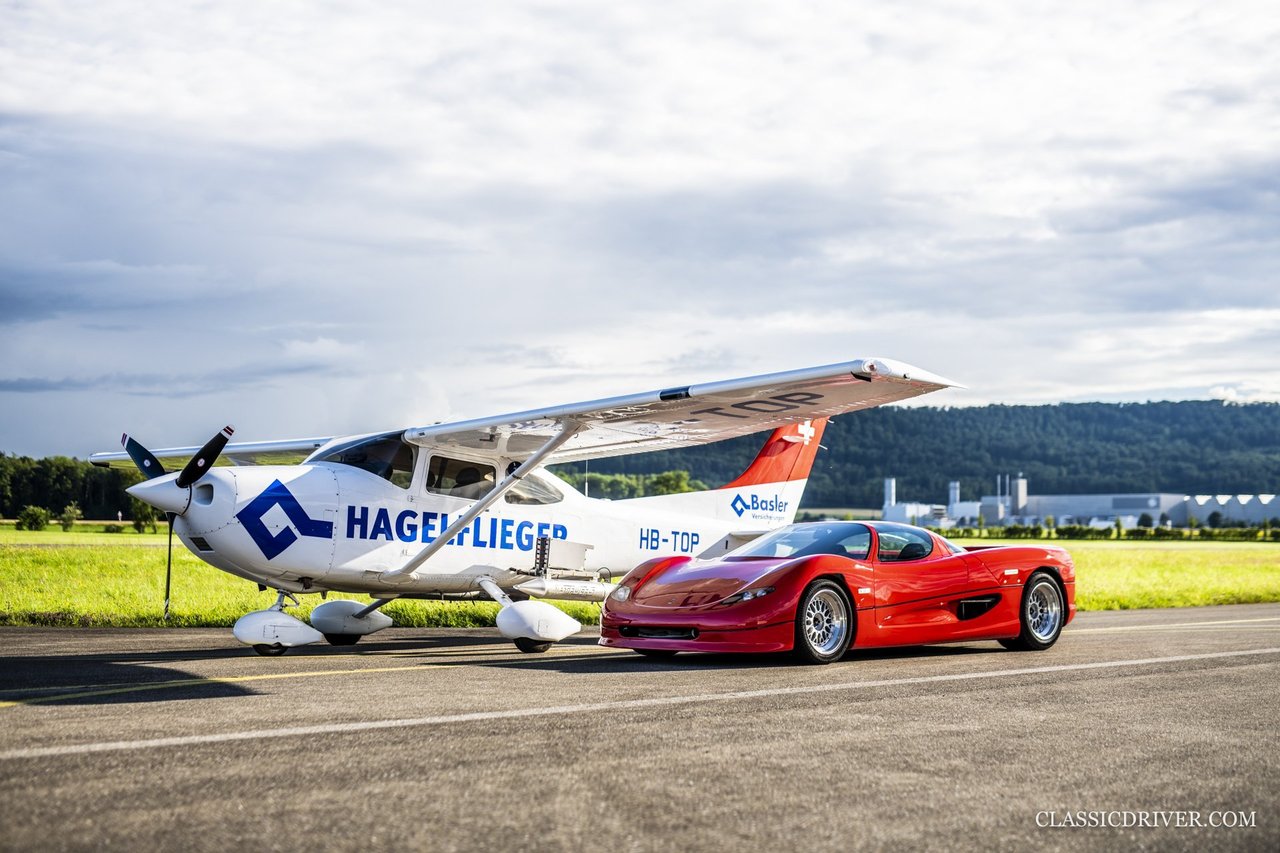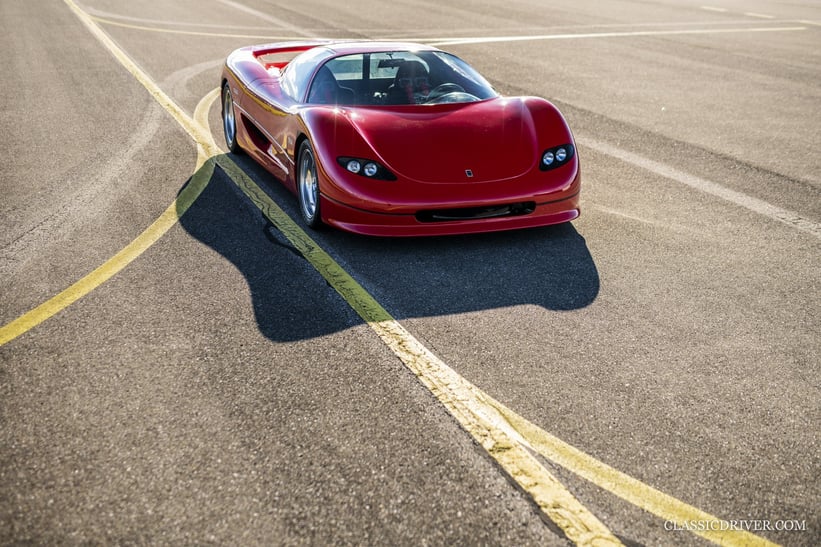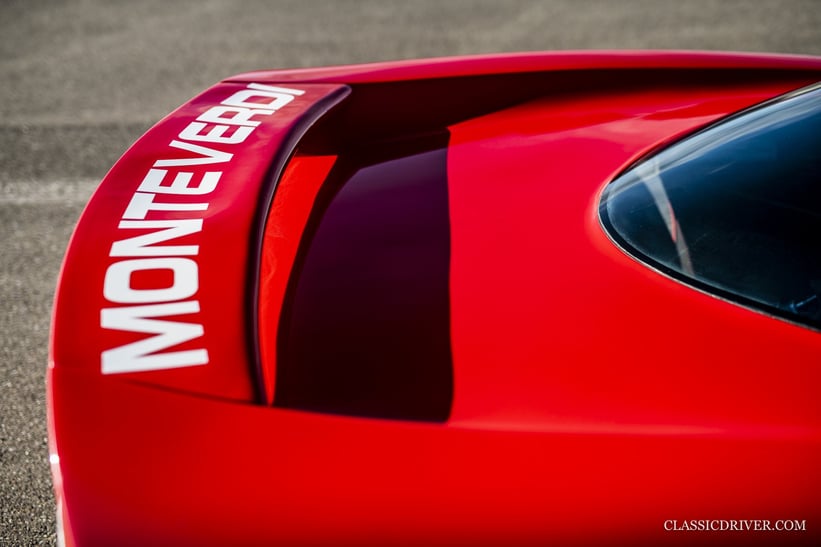 "If Peter Monteverdi had been able to put the hai 650 F1 into proper production, even in the limited numbers he had originally hoped for, I really think it could have been as famous as the F40 or even the McLaren F1. Interestingly, he integrated elements of other cars into the design - the steering position, for example, closely replicates that of the F40 and the interior layout was inspired by the Bugatti EB110. "It feels like a real honour to own the car - and even more of an honour to have been asked to show it at The Quail. I can't quite believe it...
"All we have to do now is hope everyone who visits The Quail comes to see the hai and then get it on another 'plane and send it back home to Switzerland - which, hopefully, will be a lot less stressful than getting it out here!" But the big question is: Can the Monteverdi hai 650 F1 finally be bought? "It is not officially for sale," says Wüest. "But, like everything, I guess it must have its price...."
Photos: Rémi Dargegen © 2021