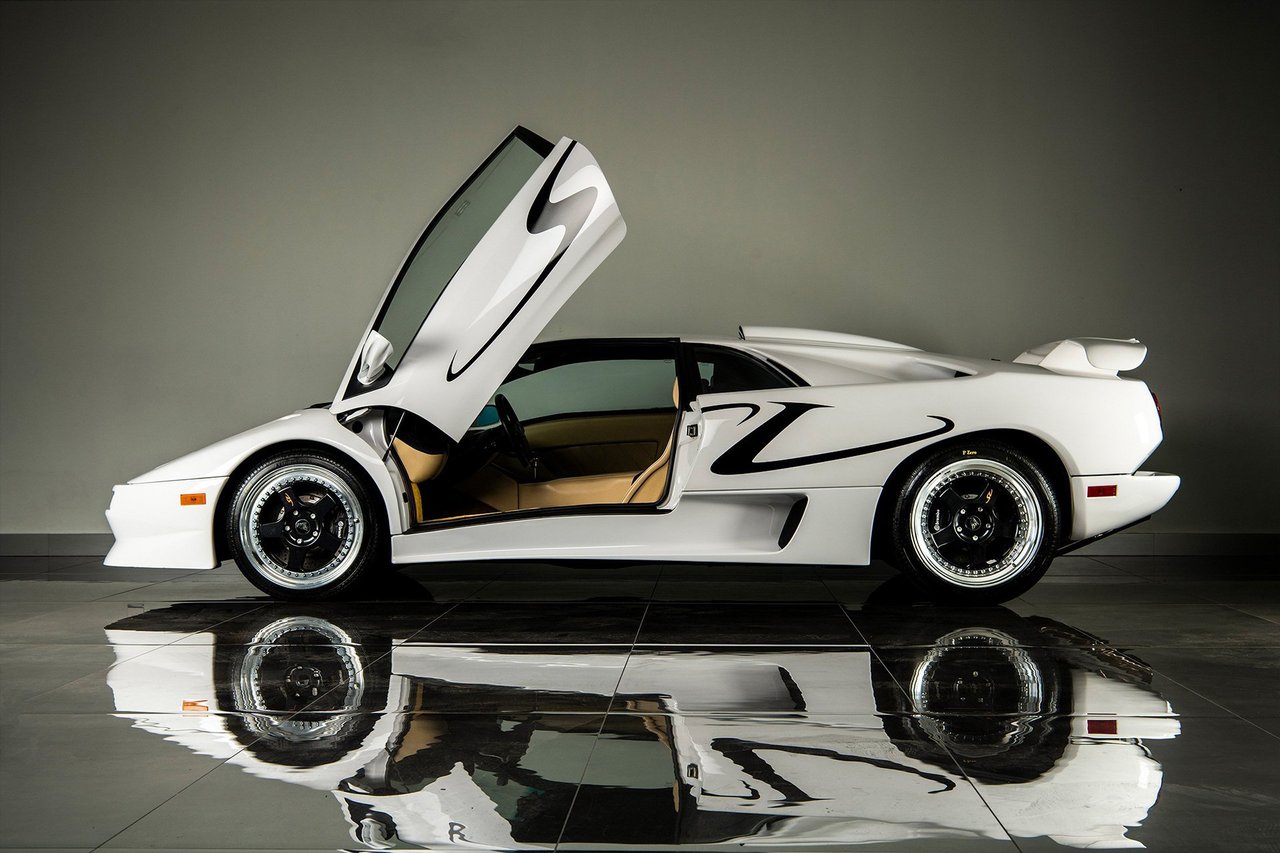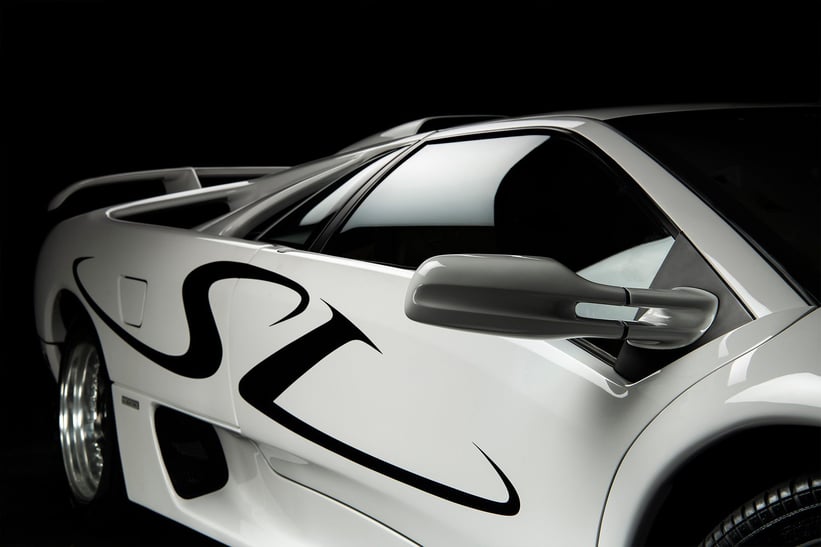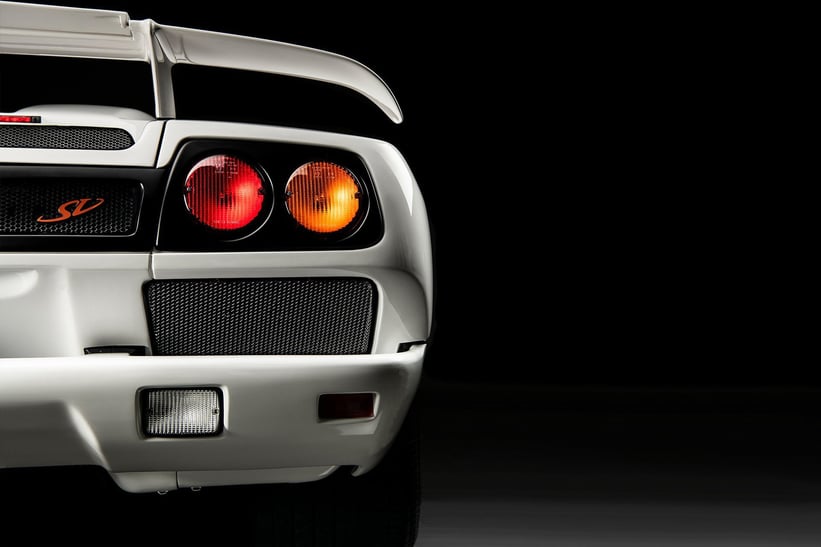 That legendary Lamborghini V12 growls behind your head, ahead of you a fine selection of rare and exotic white cars vie for position on the sun scorched roads of Sardinia. The destination? No doubt a glorious lunch-stop, overlooking the glistening turquoise sea orgainsed by the Fuori Concorso. But right now you squeeze the throttle, unleashing 510bhp to the rear wheels and that V12 starts to sing as you drown out that playlist you spent weeks preparing for this trip. The back-end squirms as you take chase and catch up your newfound friends, does life get much better?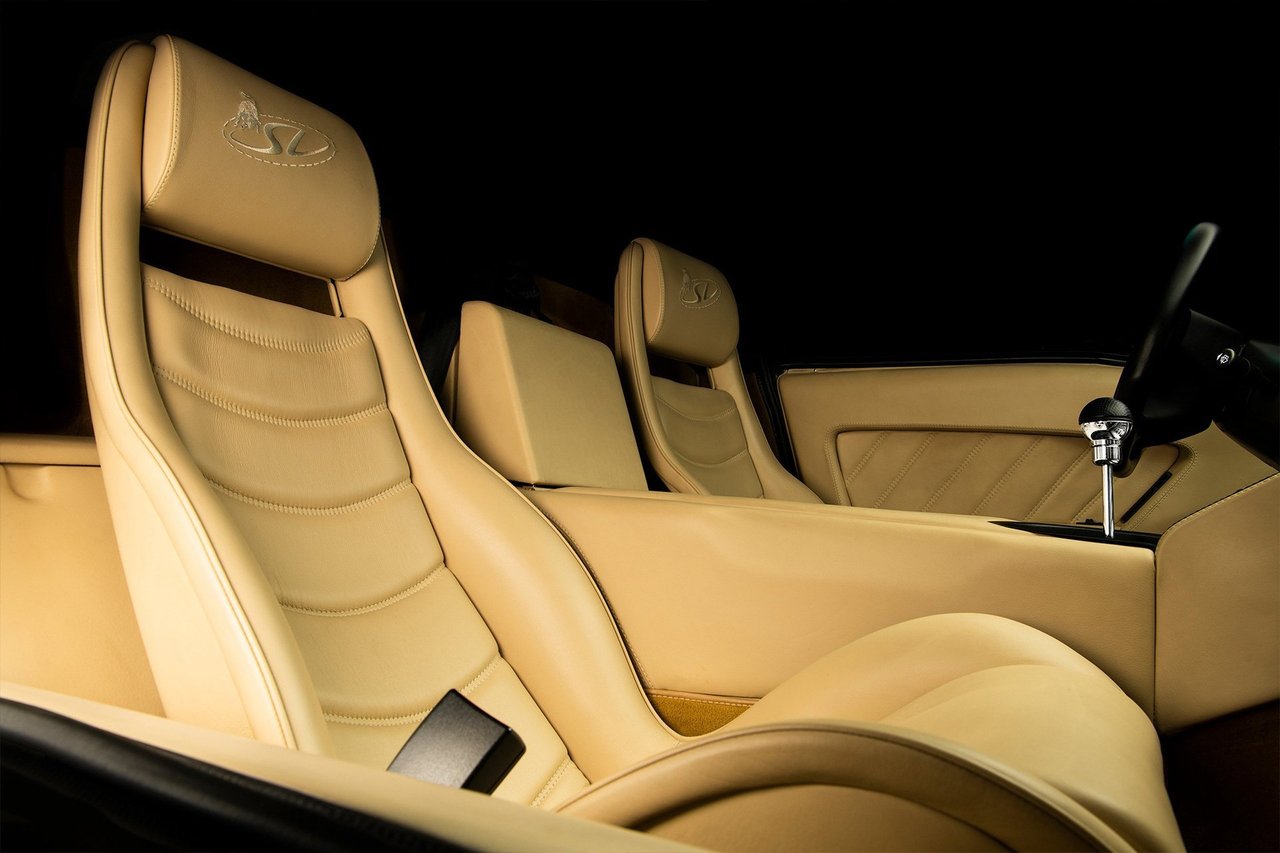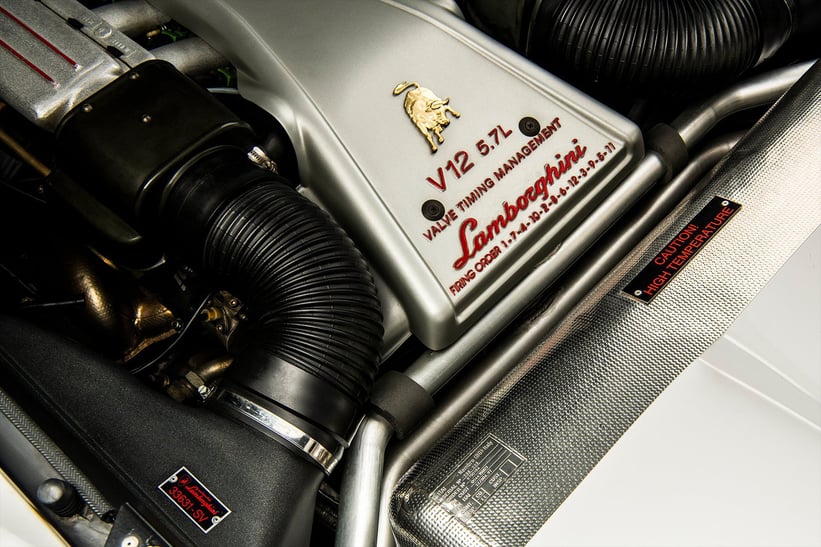 This 1998 'Super Veloce' is perfect in Impact White with Snowcorn full leather interior. The striking 3-piece OZ-Racing wheels with black centres and bold 'SV' graphics flanking the sides of the car clearly mark this as a supercar from the '90s. The last of the pre-VW Lamborghinis, there's a charm about its imperfect character that immerses you, the driver, into the driving experience, your senses are dialled up to 11, everything is alert, and you feel alive. This is what you have been yearning for during the last 12 months, as the world descended into chaos.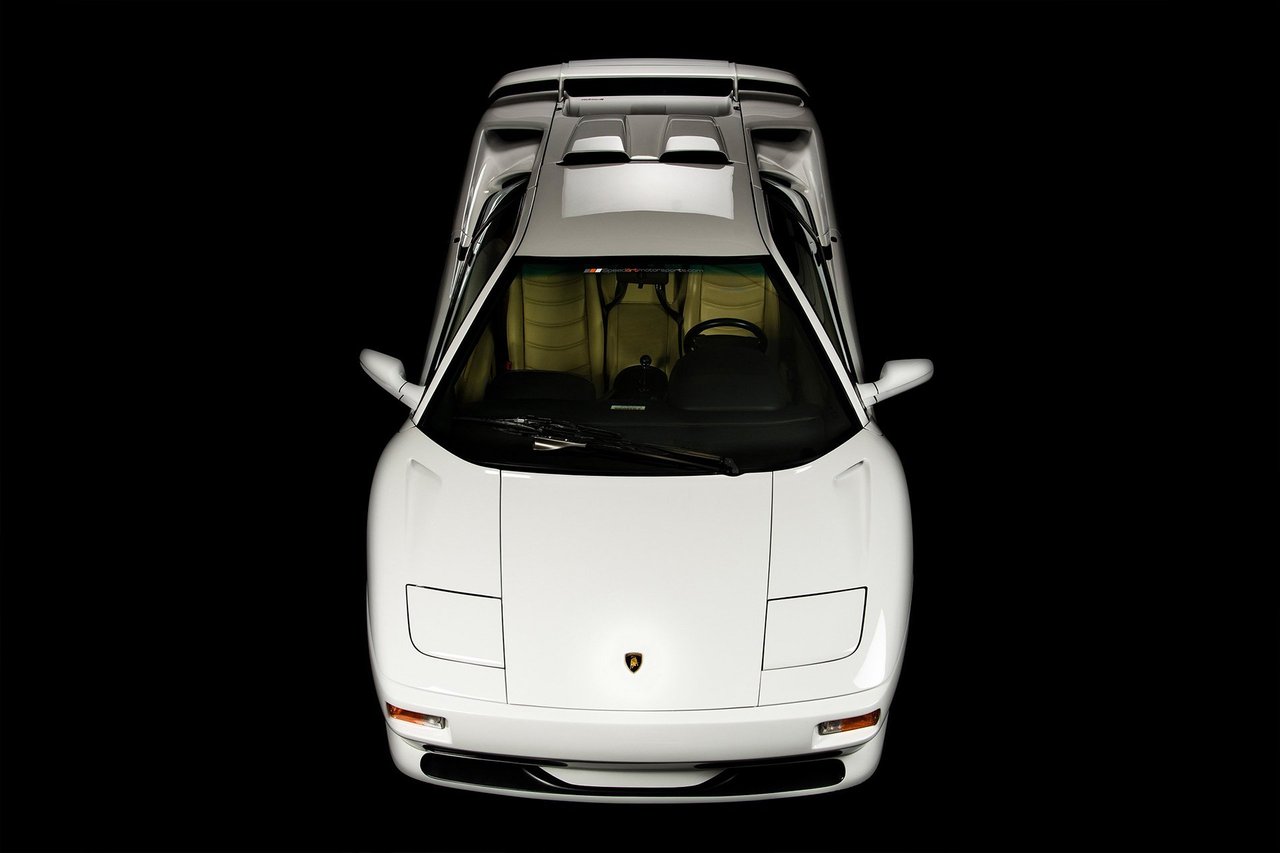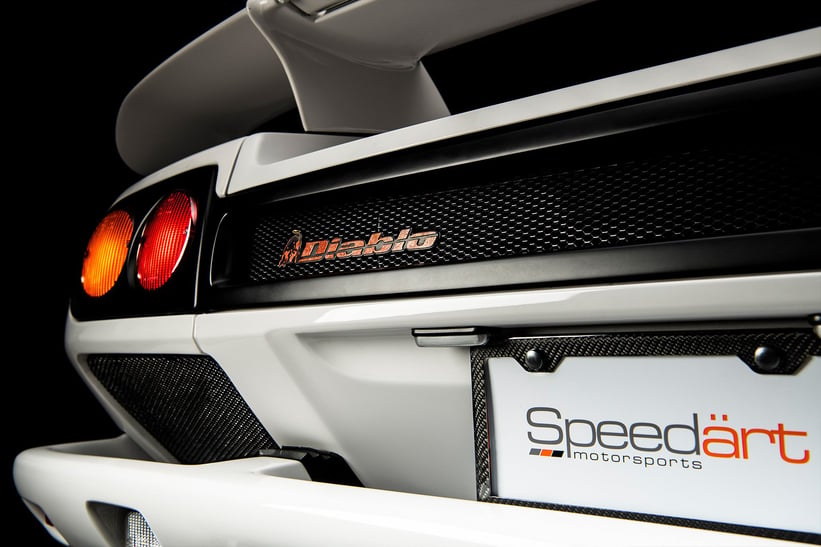 Driving an Italian V12 shouldn't be easy, in the same way the Italian people are full of firey passion, that brinks on the edge, so does the Diablo, only a fool will dare take liberties, it will bite you, but isn't that the fun bit? How far do you dare push? This perfect example is currently for sale with Speedart Motorsports in America and has just over 5000kms under its belt. The last of the true supercars that require skill and bravery to drive well, you know you want it. See you in Sardinia.
Photos: Speedart Motorsports © 2021