If you're thinking "that Countach looks awfully familiar for such a strange colour combination", then you probably recognise it from our coverage of the 2021 Pebble Beach Concours d'Elegance, where it joined in celebrating the Countach's 50th anniversary. Now it's up for sale with MM Garage, having covered just over 33,000 miles since new and with just three previous owners.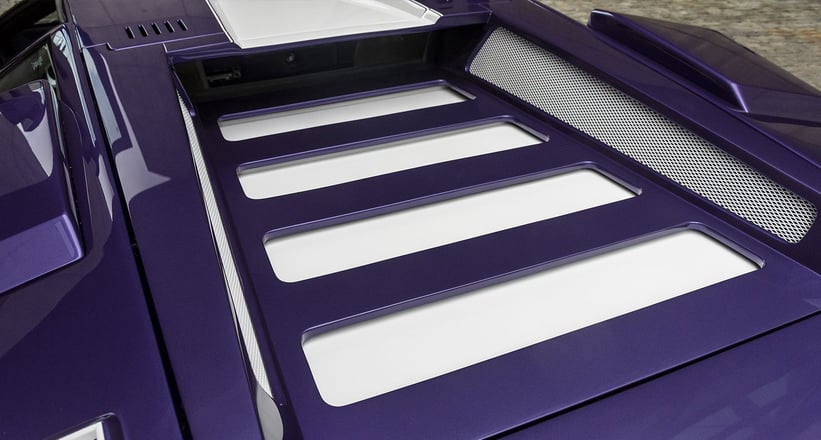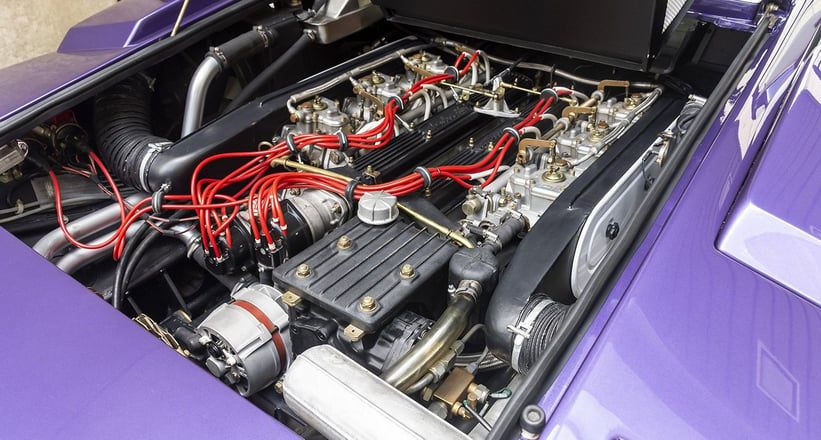 While the specification of this particular LP400 looks as though it was chosen during a narcotics-fuelled haze, the story behind it's two-toned paint is actually rather sweet. Supplied new in December 1976, it was a birthday present to Princess Dalal Alsaud of Saudi Arabia from her husband at the time, with the spec chosen according to her favourite colour scheme. The car is one of just two that were originally painted from factory in Viola Salchi and has an interior upholstered in Bianco leather. After it left the Princess' care, it was bought and shipped to California by an American businessman who was working for the Royal Family. During its time there, it was repainted into a more fashionable shade of black.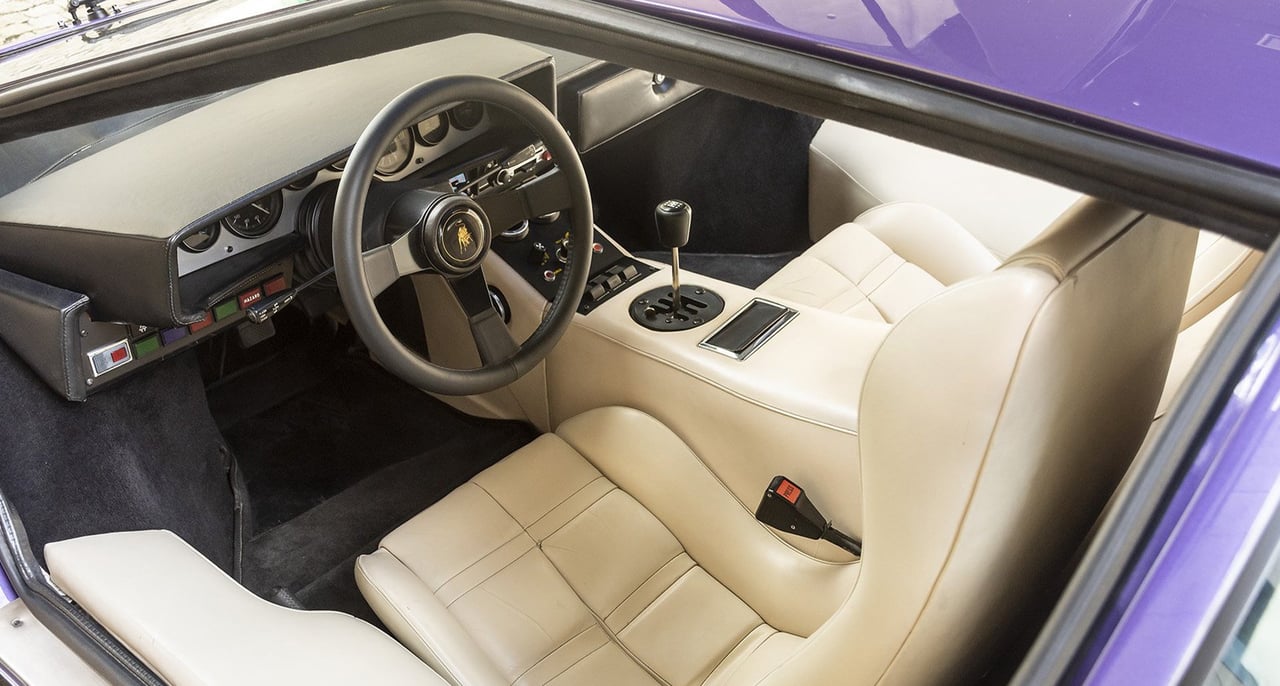 Thankfully, it has since been resprayed in its original colour scheme, and we have to say that the clean lines of the LP400 really suits this particular shade of purple. The car retains its original interior and the engine and drivetrain were rebuilt between 2010 and 2013 with a full fluid service recently completed too. We're really rather taken with this Countach, but what do you think - is it time to make purple great again?