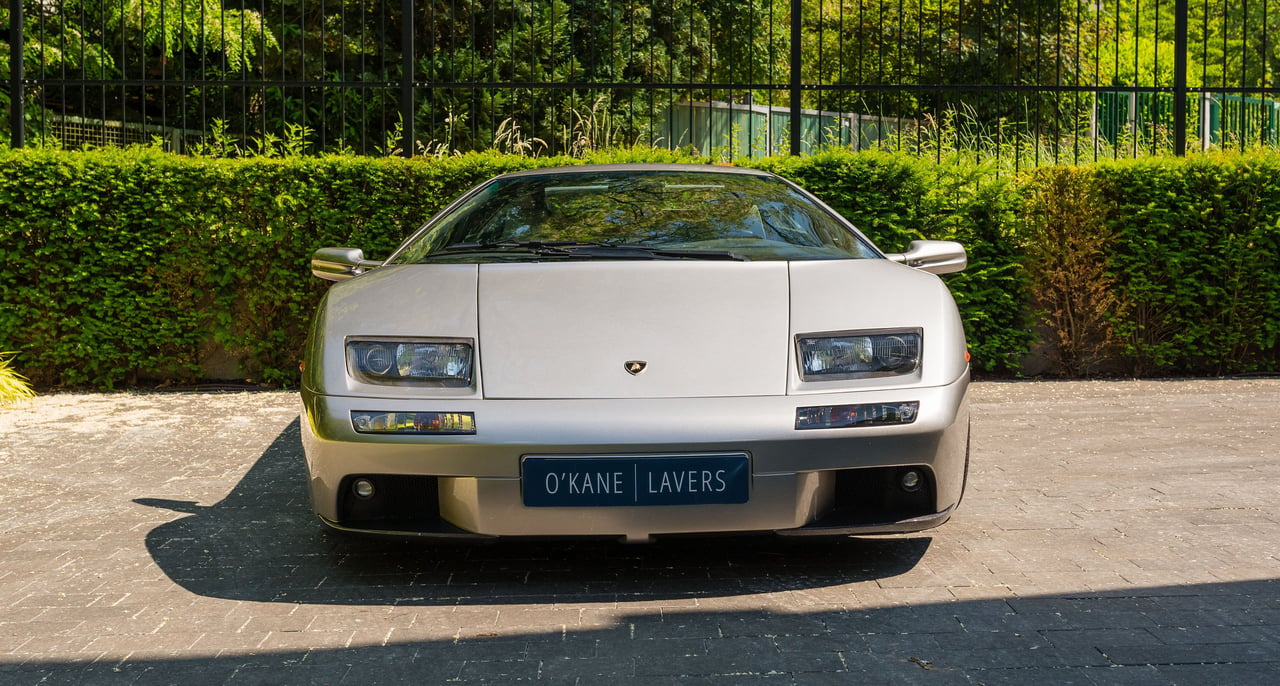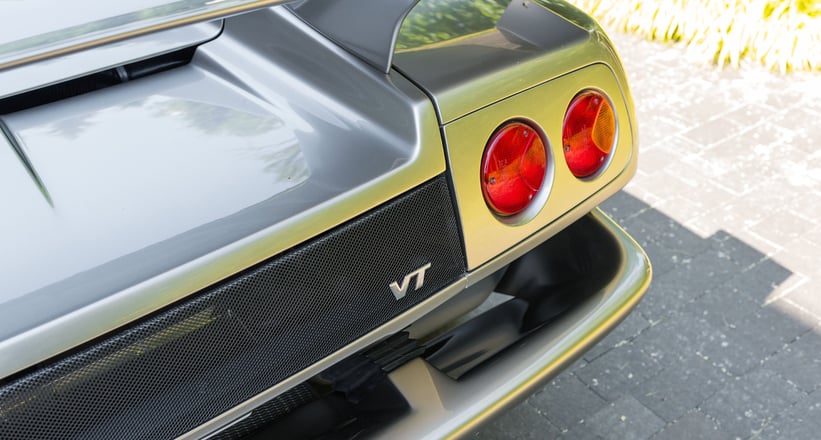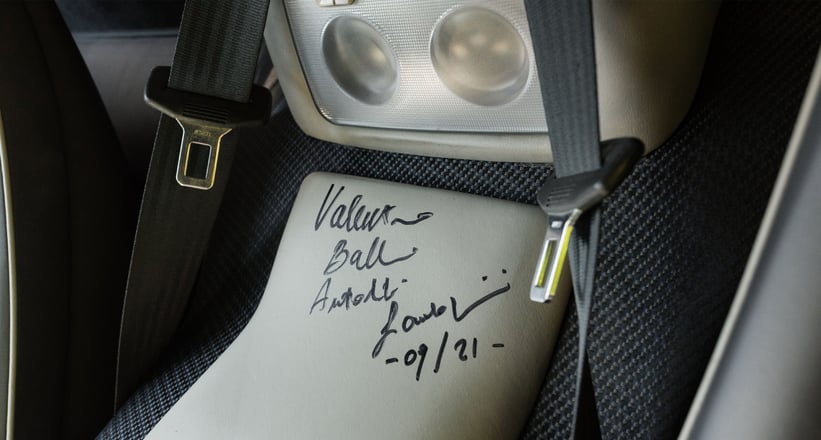 Lamborghini's back catalogue is so packed with legendary automobiles that anything short of a global design icon tends to be eclipsed somewhat by the likes of the Miura and Countach. However, the Diablo has long been a sleeper hit in the Lambo lineup, combining that low-slung single-stroke silhouette with the uncluttered clean surfacing typical of cars built around the turn of the millennium. It's safe to say we're rather fond of the Diablo, so when this Diablo VT 6.0 came up for sale with O'Kane Lavers, our ears immediately perked up.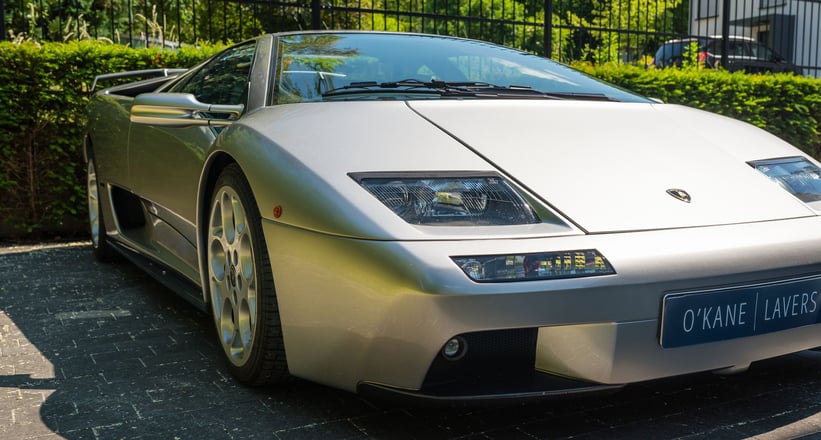 As one of only 416 Diablo VT 6.0s said to have been built, this example from 2000 was already a rare car, but its provenance makes it even more notable. This Grigio Antares Diablo was actually Lamborghini's demonstrator for journalists, customers, and promotional test drives, which means legendary hot shoe Valentino Balboni spent a fair bit of time behind the wheel of this raging bull, and you can even find his signature on the central arm rest!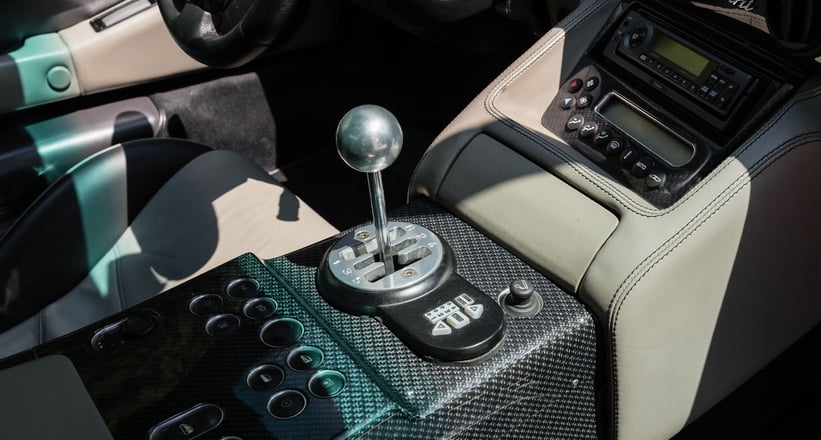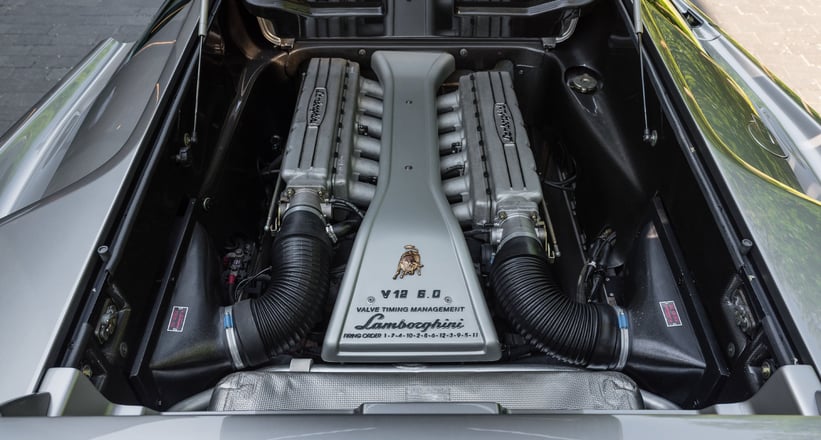 Accompanied by its original paperwork, title, warranty card, service history, pouch and tools, this VT has covered a mere 7,497 kilometres since it left Sant'Agata and enjoyed a recent minor refresh at the hands of Italian sports car specialist Berlinetta Motors in 2022. A few years prior, back in 2020, Valentino Balboni was reunited with chassis 12408, giving it his seal of approval. This Diablo previously resided in a private German colleciton, alongside a wonderful 997-gen Porsche 911 GT2, a beautiful 280 SL Pagoda and a matching numbers Lamborghini Islero S, all for sale with O'Kane Lavers. So, if you share our love for the Diablo and want one of the best examples around, don't hesitate to get in touch with O'Kane Lavers!