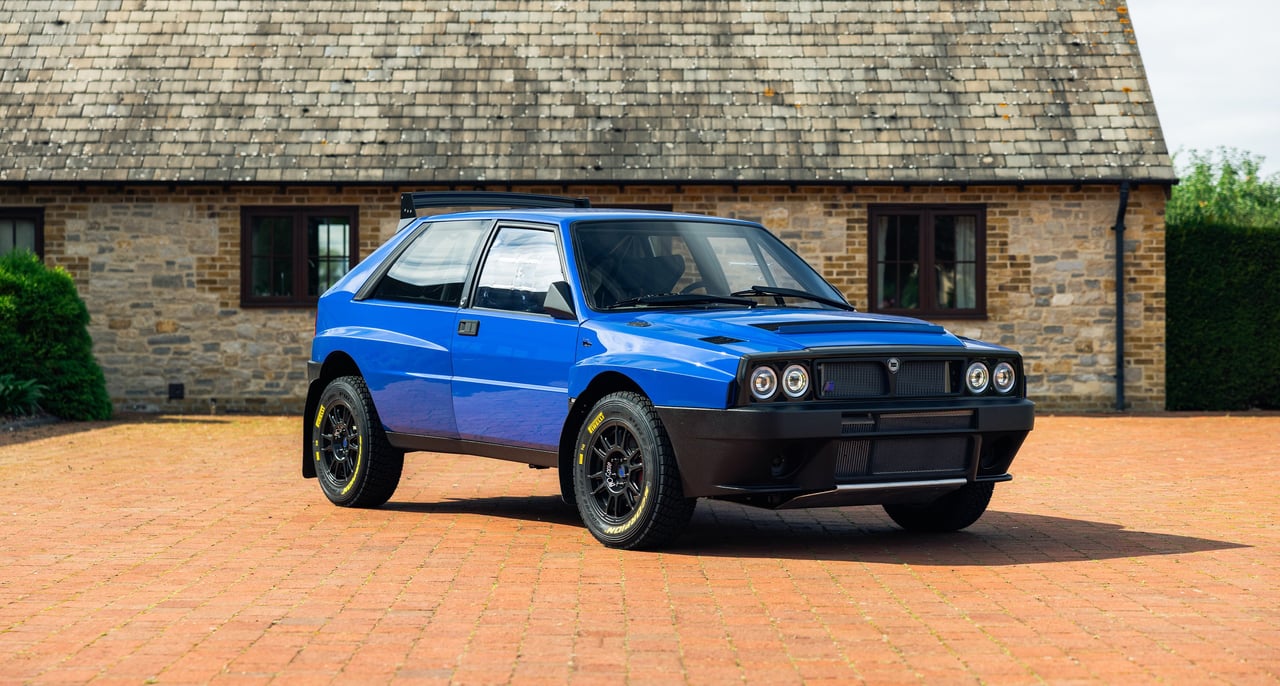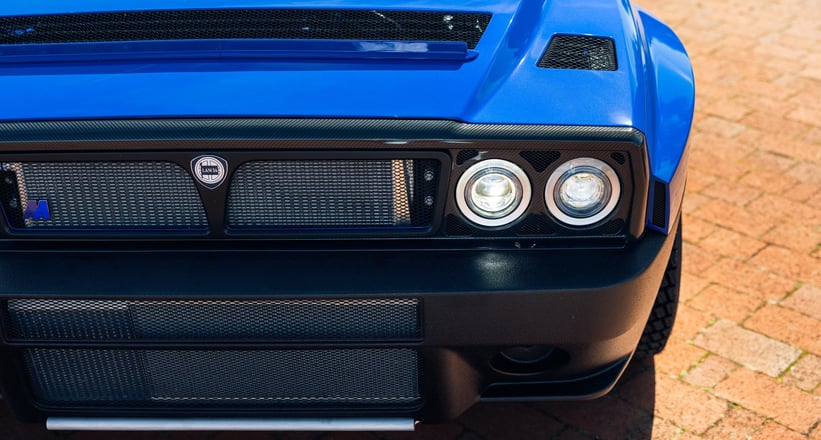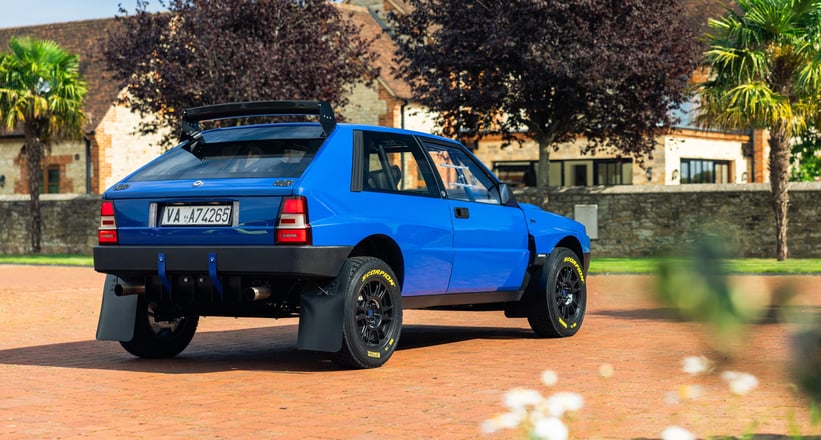 Last week, Automobili Amos pulled the covers off its latest restomod masterpiece, the rally-inspired Safarista, during an intimate event at the Girardo & Co. headquarters in Oxfordshire on Thursday night. As the official media partners for the unveiling, Classic Driver was present to welcome the Italian firm's latest carbon fibre-clad creation, surrounded by a host of legendary Lancias, as well as the beautiful Viola Josephine Futurista No. 15.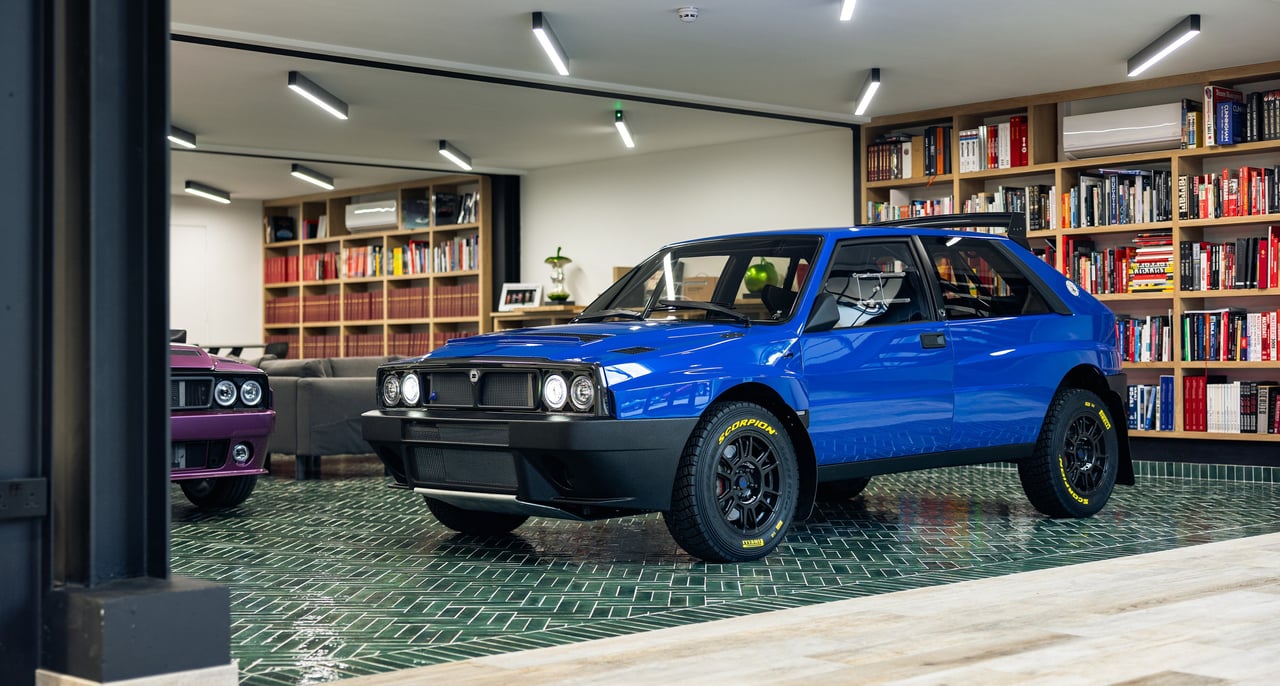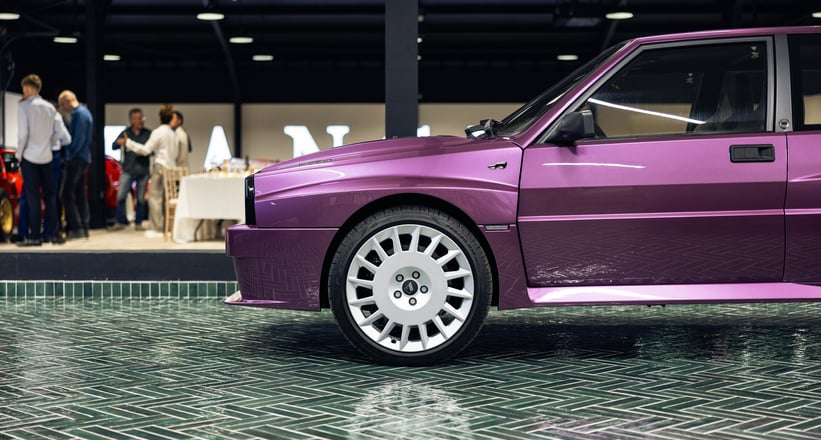 After an evening of great conversation and some even better food, culminating in an eardrum-shattering first startup of the Safarista, we rejoined the Automobili Amos crew at Silverstone Rally School the next morning, where Eugenio Amos gave the car its first thorough shakedown on British soil. After experiencing an adrenaline-packed demonstration of the Safarista's considerable all-terrain abilities, we sat down with Eugenio and the car's designer, Carlo Borromeo, to discuss their new baby, and the success the brand has seen in the half decade since our first trip to Eugenio's world-class man cave.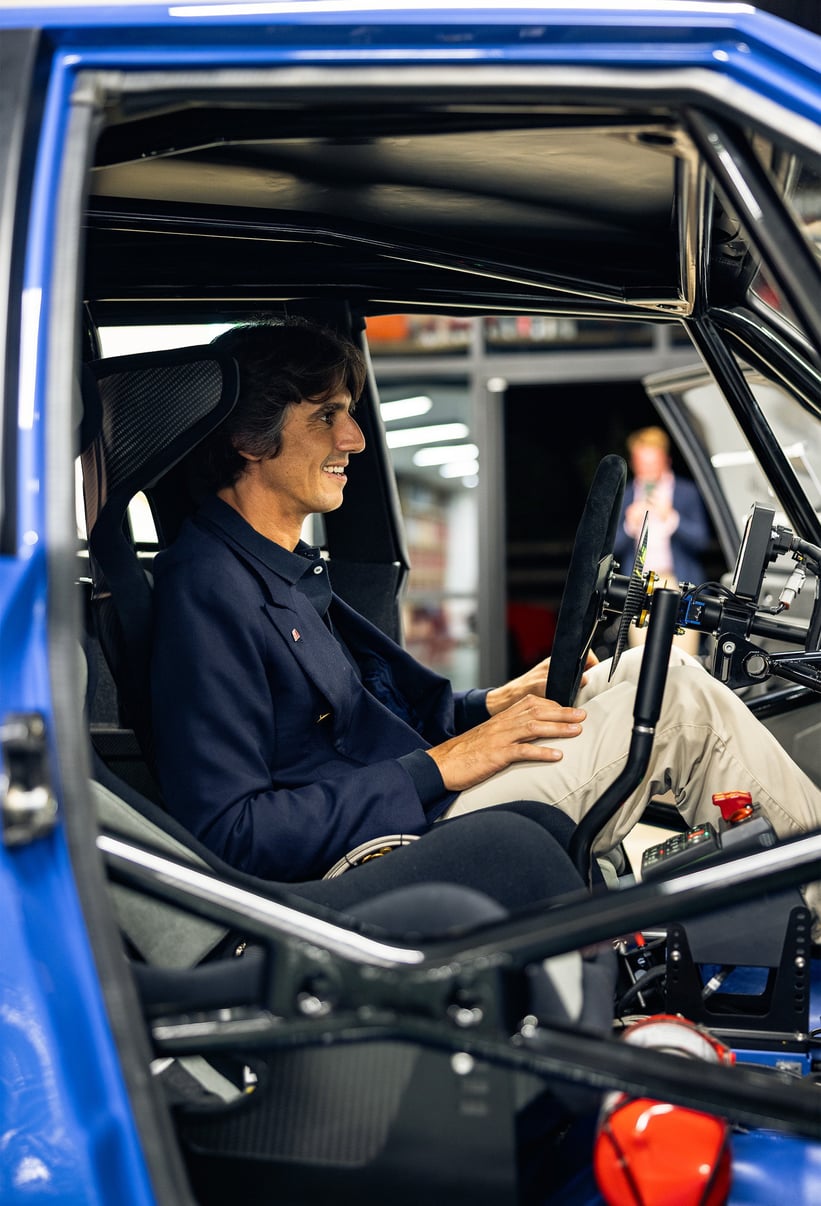 Eugenio, when you first spoke to Classic Driver five years ago, could you imagine that you would be unveiling the Safarista today?
Eugenio: Well actually, no! It all happened slowly, but at the same time, very quickly. While we were delivering the last of the cars in the Futurista project, we almost forgot to develop the new car. Jokes aside, we're very happy. We delivered the first 20 cars and we're now developing the new 'fun to drive' version, it's quite unbelievable.
Carlo: What's beautiful is that the company has been self-funded from the start, which is quite amazing because often these small companies rely on external investment and grow on the promise of something that might happen one day. It's been great to deliver on our promise.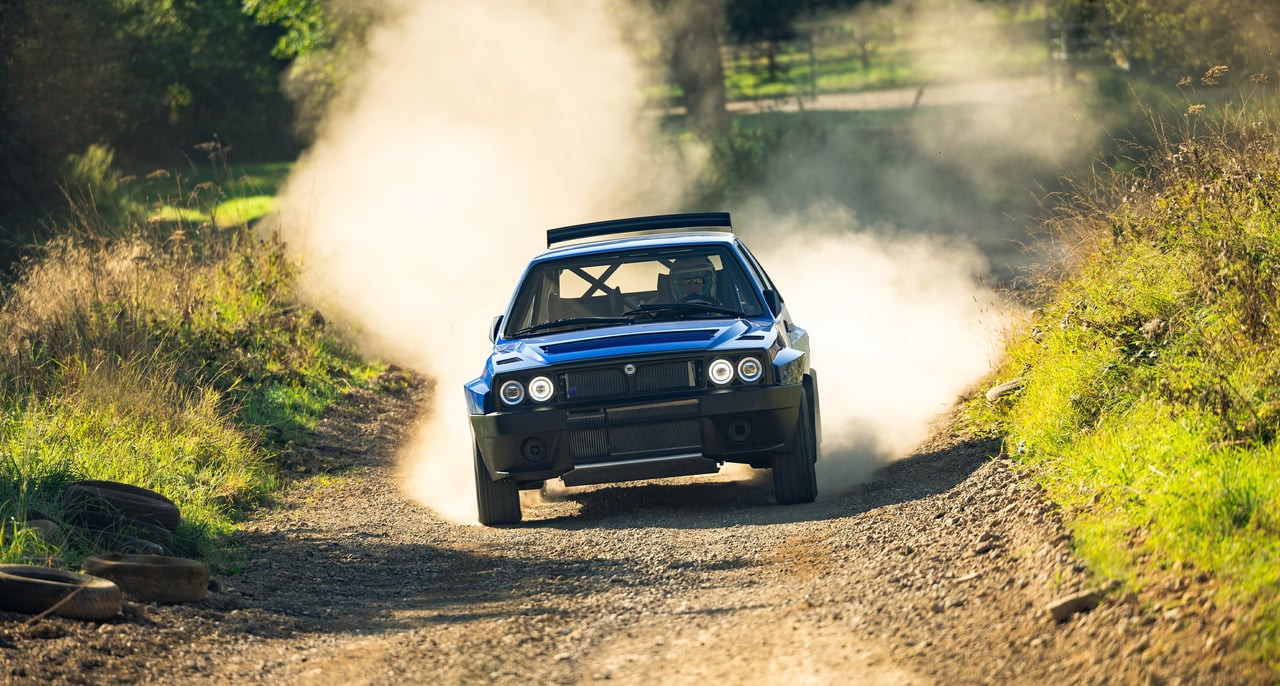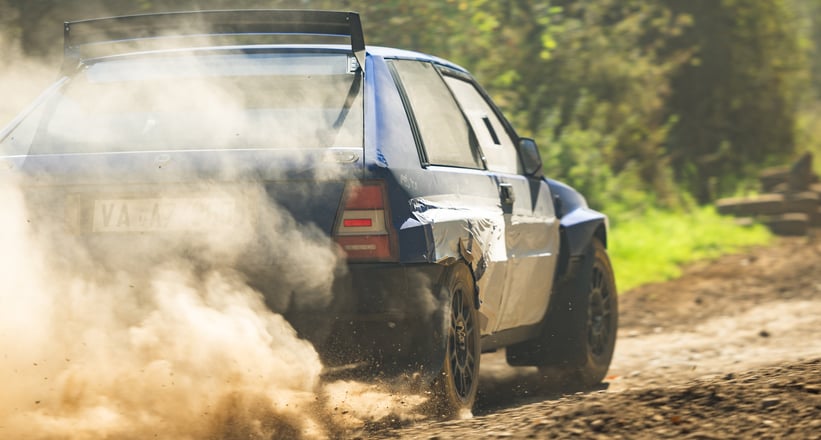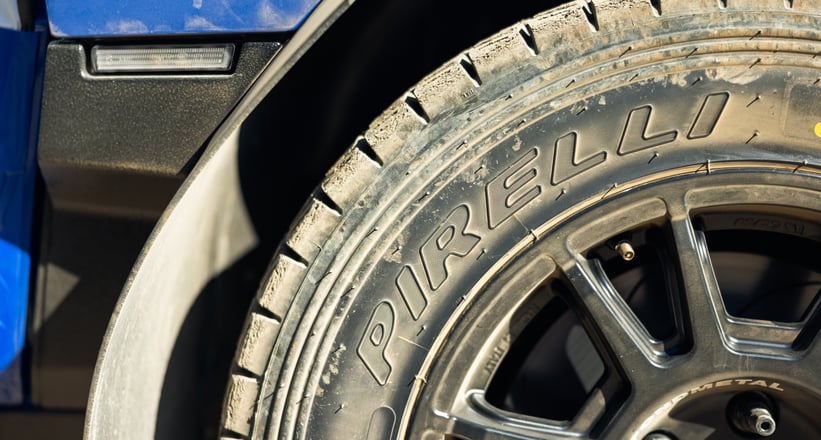 On that note, what would you say to all the other startups out there? What does it take to be a successful car manufacturer in 2023?
Eugenio: Two words: good luck!
Carlo: This time in history is quite unique, because it's a moment of great change, and when you have a lot of change it creates opportunities. 20 years ago, people would've gone to Pininfarina to design a new car, they wouldn't have come to BorromeodeSilva. Now the establishment is kind of gone, so there's an opening for new blood.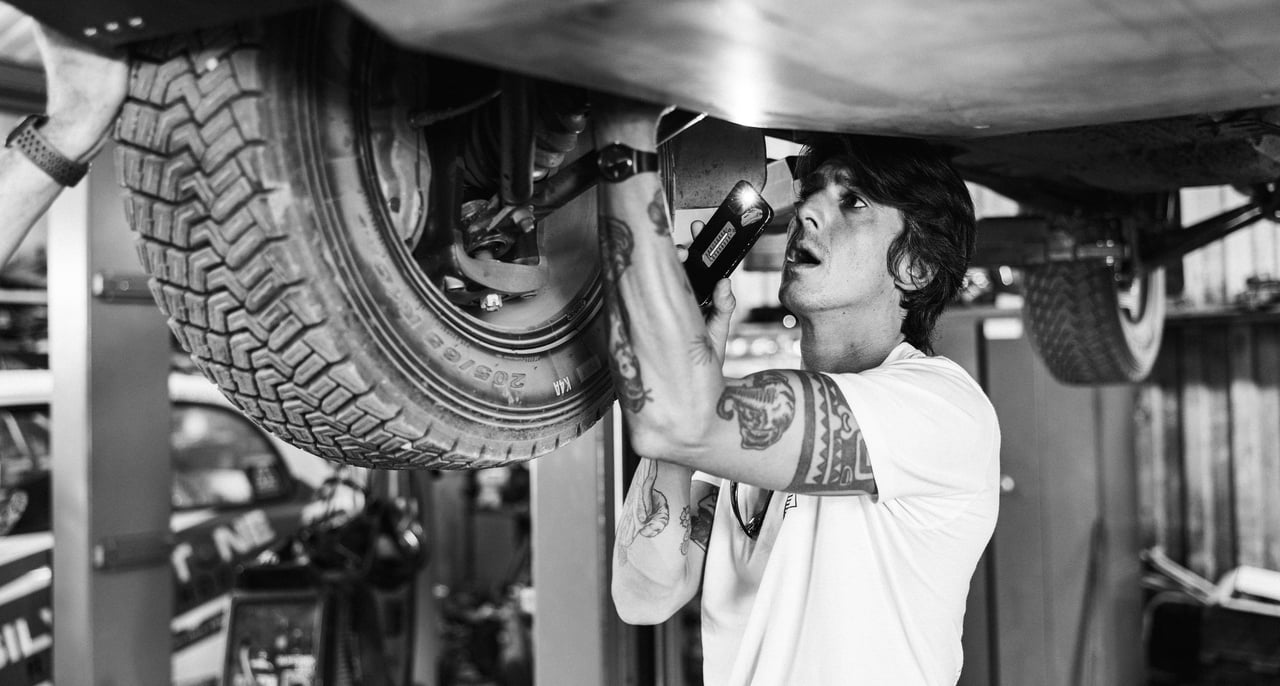 What were the biggest challenges you faced when building the Futurista, and how has that informed your approach with the Safarista?
Eugenio: The most difficult aspect was the technical part: building reliable cars. We don't have an after-sales service, and our cars are all over the world; East coast, West Coast, UAE, Japan, and a few in Europe. Without having a solid, reliable platform, that wouldn't have been possible.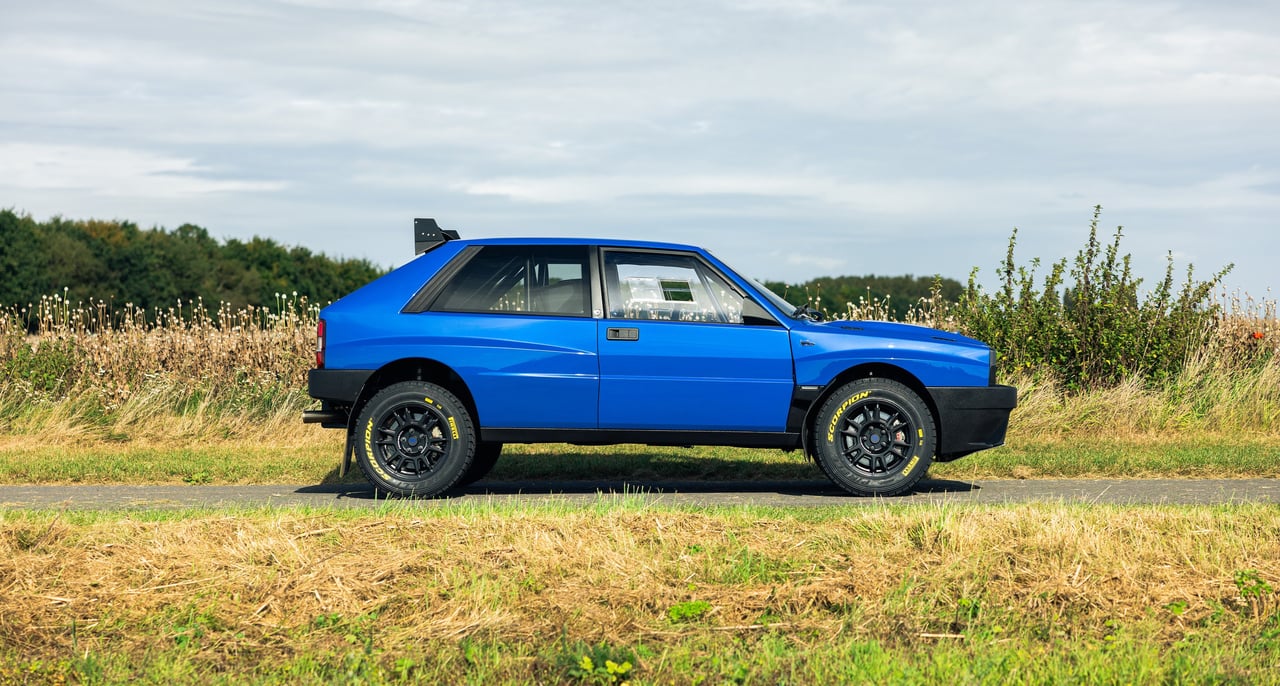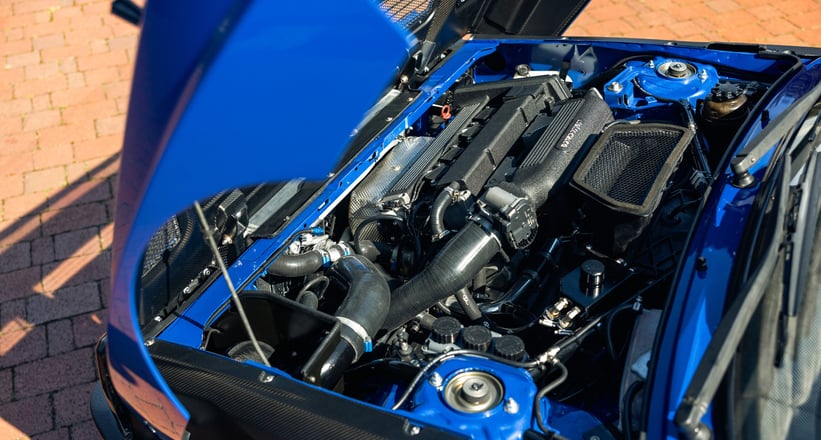 Please tell us a bit more about the philosophy behind the Safarista.
Eugenio: Basically, back when the Delta was racing in the WRC, it was built to Group A specification. The Safarista is built to modern R5-specification, but based on a Group A car. We have Reiger suspension and a 3MO differential and gearbox, all taken from Rallycross. The car makes almost 400 horsepower, which is way more than an R5 car, so we chose a stronger differential and gearbox to ensure we wouldn't have issues with the power. Then we have a hydraulic handbrake that opens the rear differential, making the car very easy to pivot on itself and drift.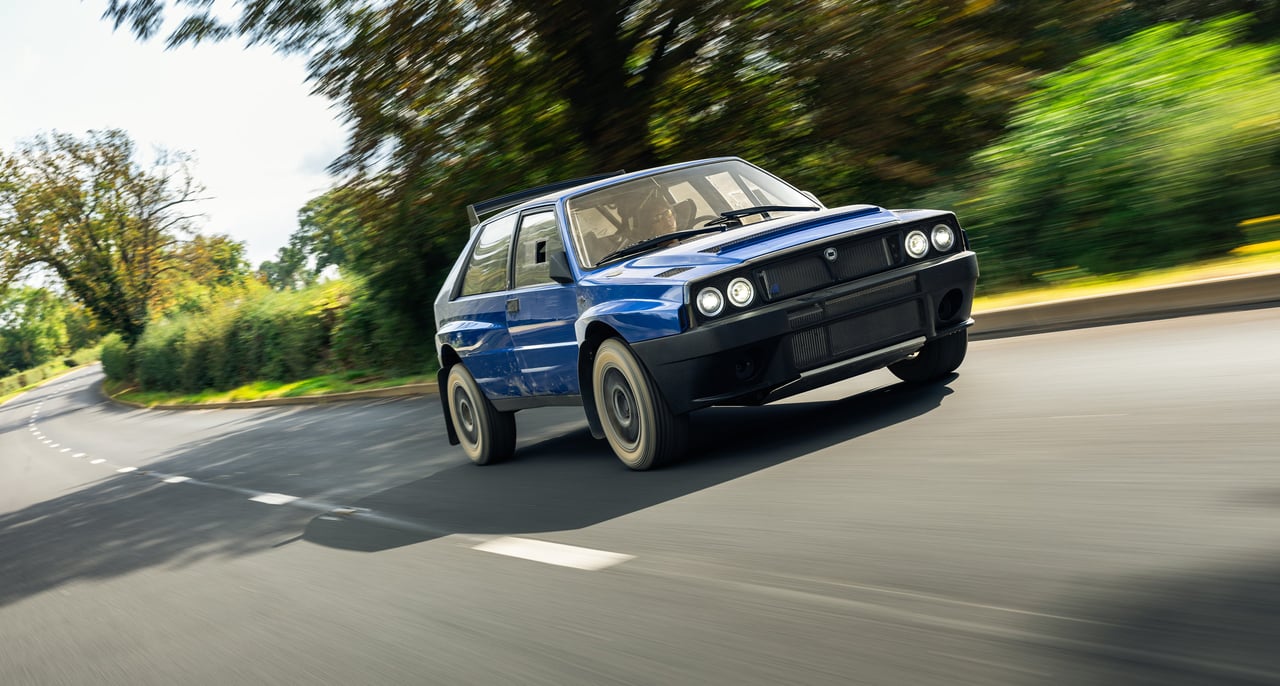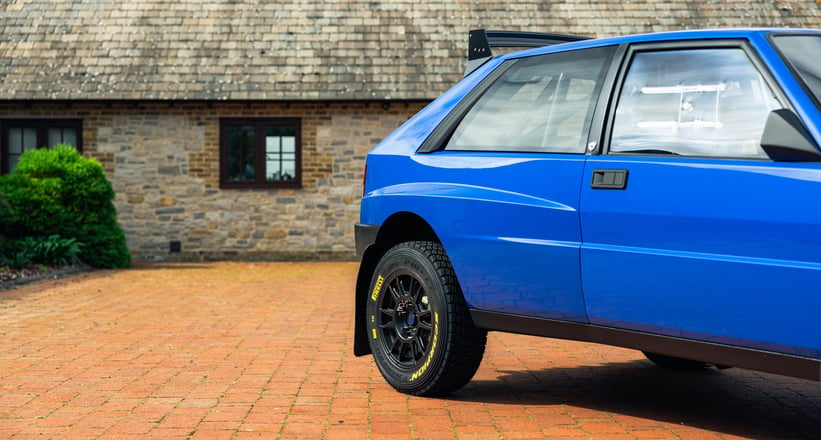 We certainly noticed that during out passenger hot laps, it turns on a dime!
I know what I'm doing behind the wheel, but I'm sure you'll be able to do it too, it's very intuitive. The cool thing about the Safarista is that it has enough power to have fun, and you can use 100% of that power. I drive an M4 Competition myself, for example, which has around 500 horsepower. Even I find it too powerful sometimes on everyday roads; you can't use full throttle. The idea behind the Safarista was that you can easily — without being scared or potentially killing yourself — have fun on your local B Roads between home and work, or on your commute to the kindergarten with your kids.
Carlo: Just one kid.
Eugenio: Yes, one kid!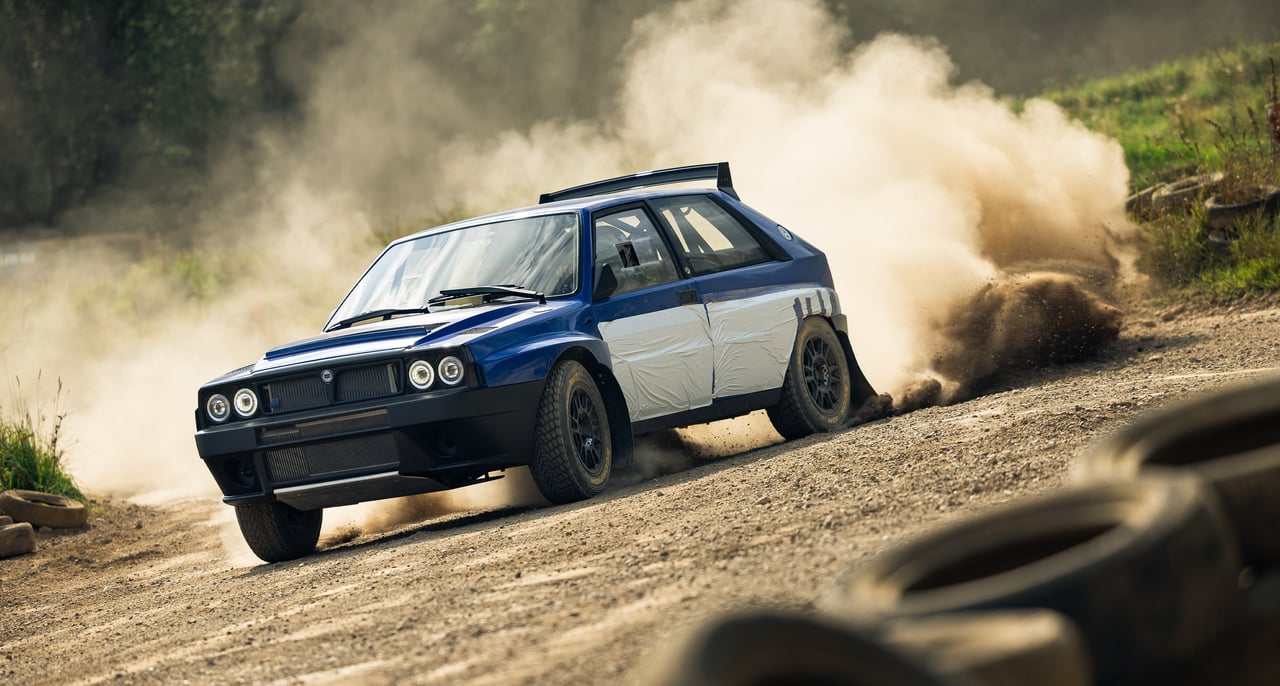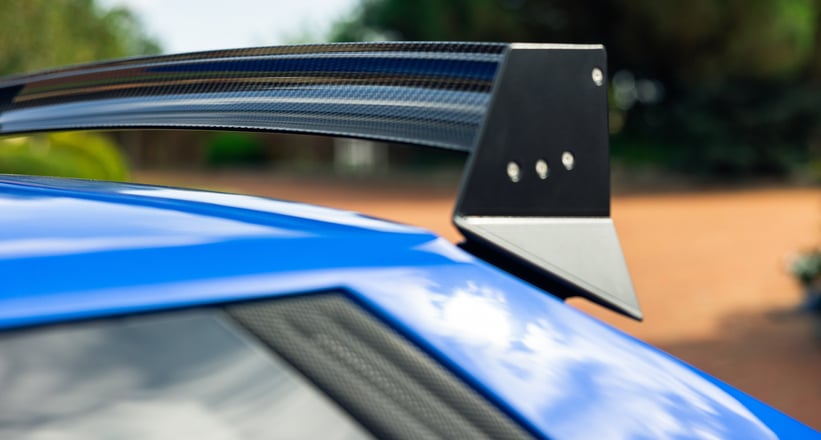 Eugenio, has your experience racing and rallying influenced the Safarista? Is the future of Automobili Amos in race cars?
Eugenio: Motosport is my greatest passion, it's what I love to do, and certainly there have been a lot of inputs from my racing career in the Safarista. What I'm trying to do is give the Safarista a very easy, non-scary feel. We could easily make the car way more extreme in the way it handles and the way you interact with the hardware, but that's not the goal. All you need is to go through a few gears and pull the handbrake and you'll have a big smile on your face.
A crucial part of the Safarista is that you're buying the full experience. Part of the project is to have private events and rallies — whether they're on ice or a side-show to a bigger event like the rally Monte Carlo — where we would have a slot for owners after the main event without being too competitive. Not circuit racing, but focused on rally stages.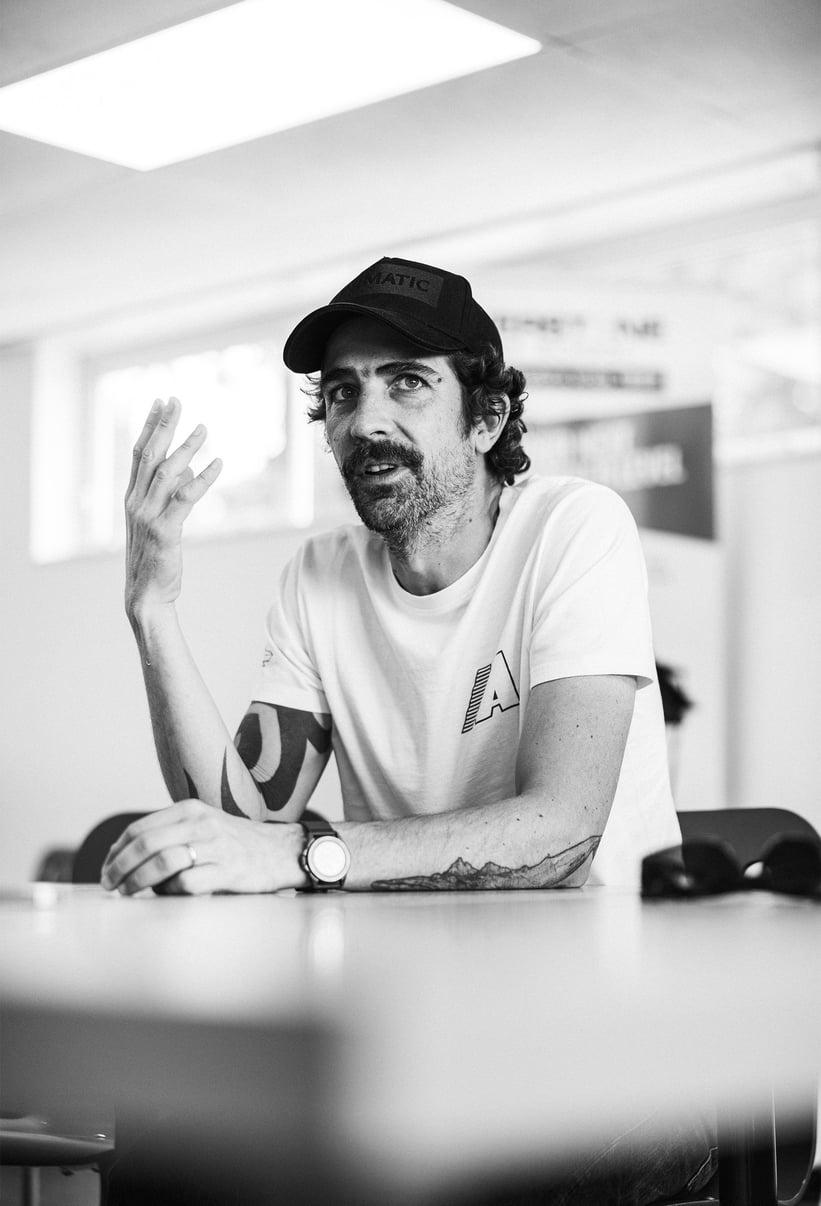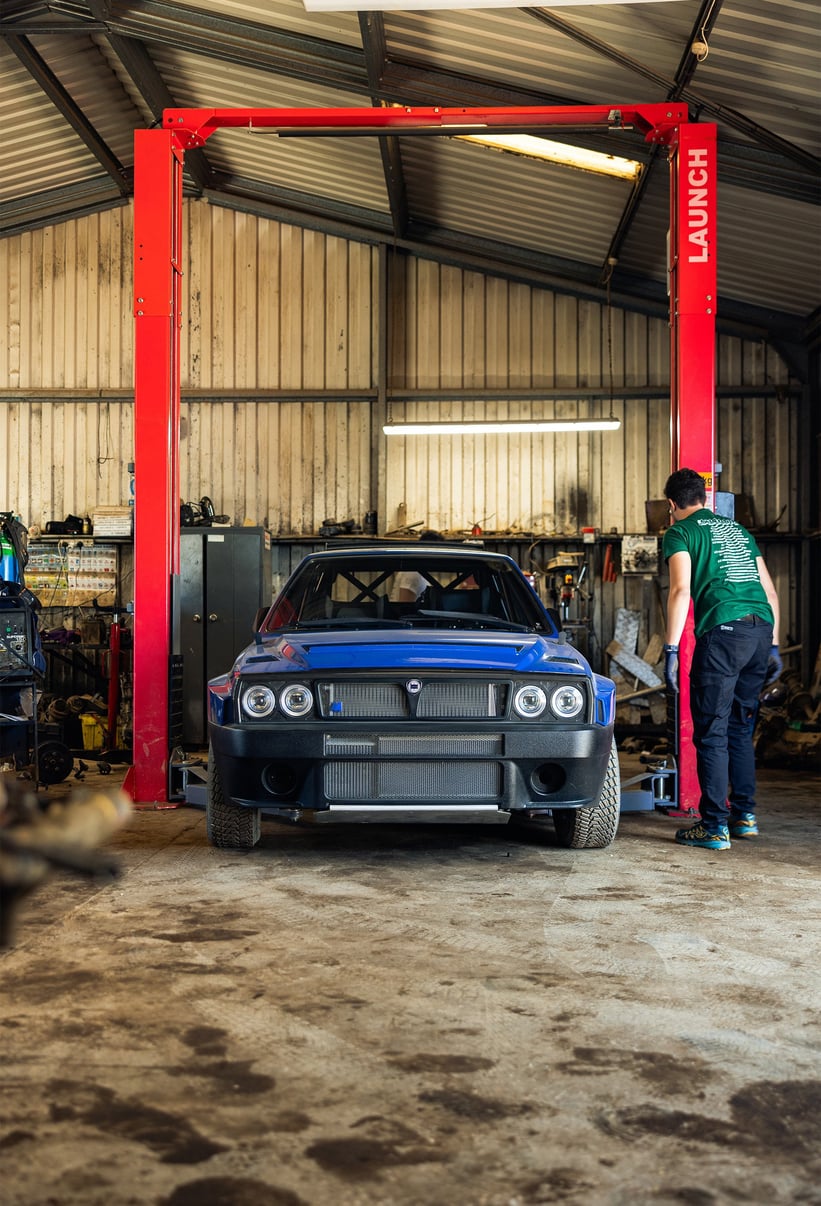 Carlo, how did your design approach differ with the Safarista, are there any elements inspired by iconic Lancias of the past?
Carlo: We always had this idea in the back of our heads that someday we wanted to create an iteration of the car that was closer to what really motivates Eugenio, as he's a rally driver first and foremost. That was always the end objective, and we fell in love with the Delta that was competing in the WRC. So, we were lucky because — as we had the EVO Is and IIs as the inspiration for the Futurista — we have all these unbelievably cool Lancia rally cars from the period on which to base our ideas.
What are the major changes on the Safarista?
Carlo: We set out to make the car rougher and remove as much material as possible from the bottom half of the car, so it was easier to race and it would look more consistent. Especially if you look at the thin bumper at the back, that's a very Lancia, very Italian thing from that era. So we basically redesigned the whole bottom half of the car. You're seeing the car on dirt at the moment, but we wanted to be able to use the car on snow as well, so we designed the spoiler to double as a Ski rack. That's also why — and this is a little easter egg — we changed the honey badger on the Safarista, to have thicker fur and a little mohawk because it's wearing a winter coat.
The first car was famous for the 'Levati' headlight button, and we've just written 'LAAVAMI!' (Wash Me!) on the Safarista as a nod to our childhood in Italy.
Eugenio: We should have that on the windscreen washer button!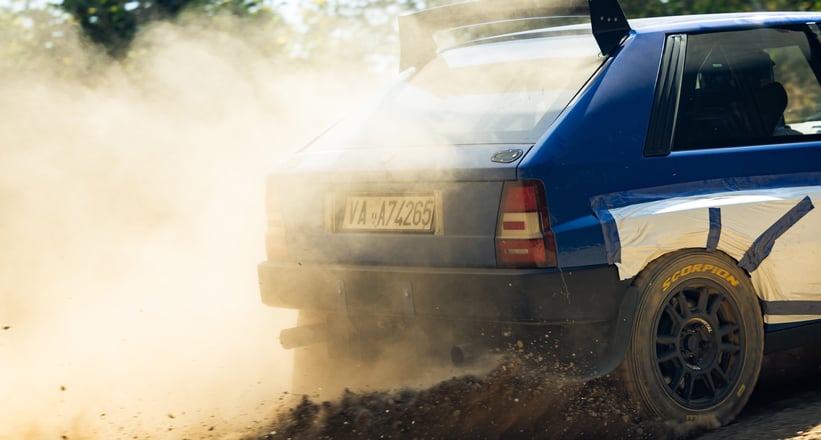 Do you feel the restomod movement will continue its current momentum?
Eugenio: There's definitely huge demand for this project, but somehow I'm seeing that people are trying too hard. I think everyone is welcome, but from my point of view, you need to do these projects with respect and culture. There are plenty of good projects for sure, even cars that aren't restomods. Take Richard Tuthill's 911K: that's an amazing car, so I would say people are eagerly looking for modified cars and restomods because the contemporary cars are crap.
So as long as modern cars continue to become more sterile, there will be a place for restomods?
Carlo: I think it also connects to what we were saying before about this being a moment of great change. When things change fast, people become a bit more conservative and start looking back. There's a lot of romance around motorsport and analogue cars that require some level of skill to drive, and that has a lot of value for the public. If I separate myself from Automobili Amos for a second as a design studio, we've done a lot of restomods now and we see this big wave of projects coming, I'm sure we will eventually get tired of it. It's a moment, it will finish, but for now let's keep the quality up!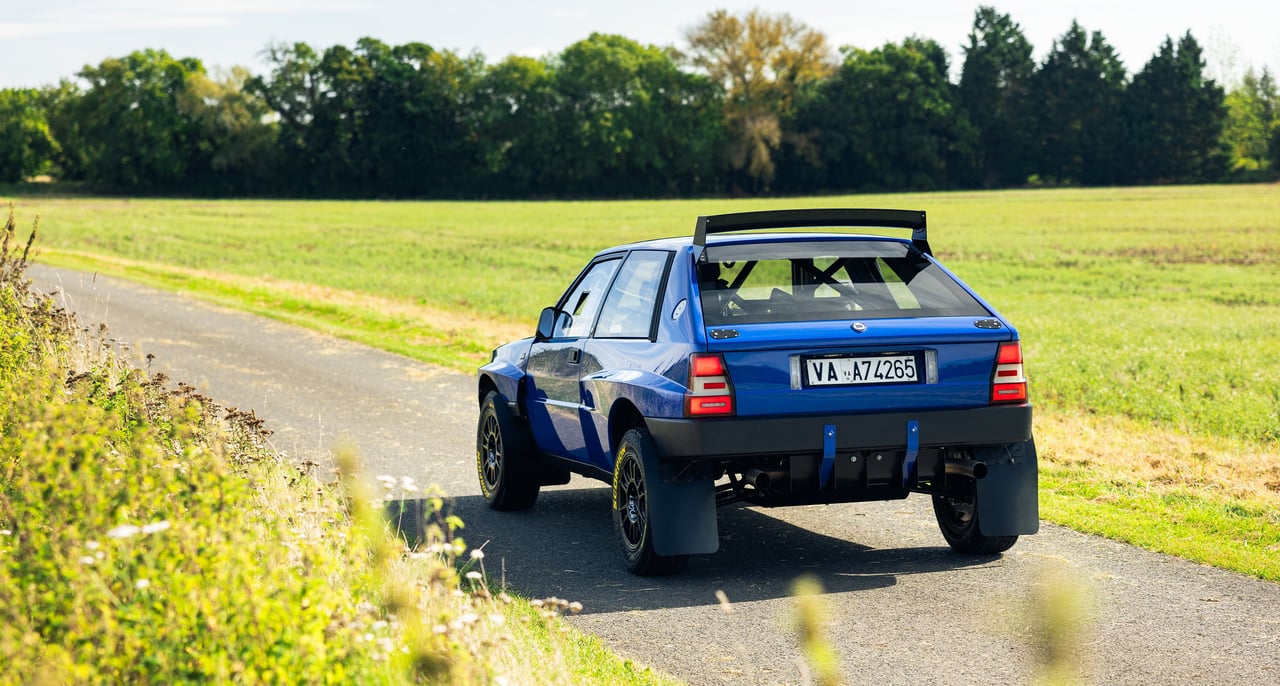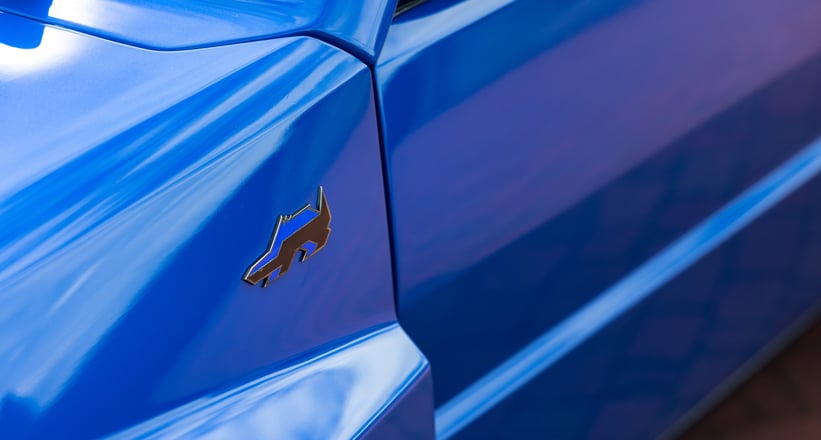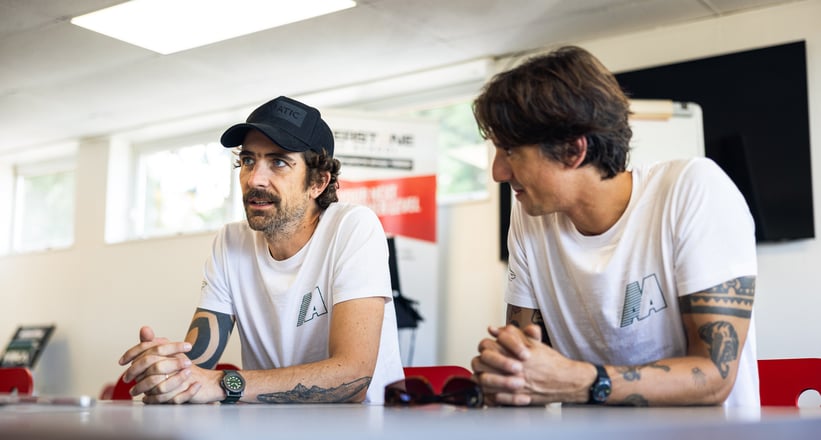 Eugenio, you started Make Green Great Again with your 997 GT2 RS, is that movement finished, and if so what's the next big thing?
Eugenio: No, I don't care, I'll still paint my cars green! Whether people like it or not, I still like it. If I had to choose a colour for the Safarista, I would do it in pastel off-white with a green chassis and maybe a green beauty line, but rally cars must be white, at least to me.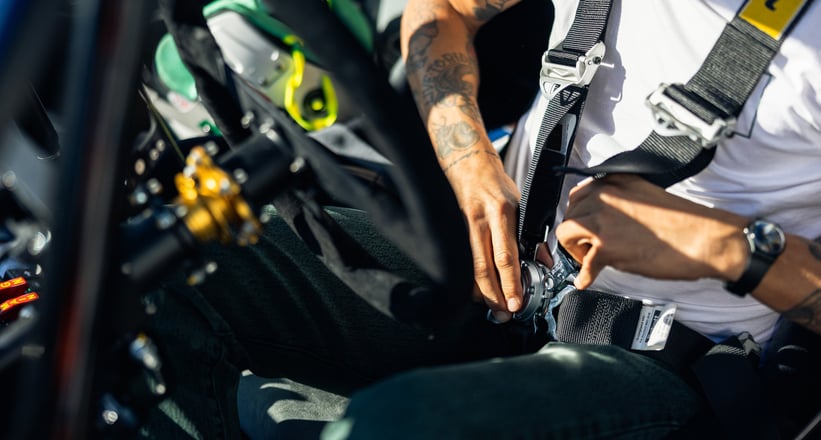 After successfully launching a car company and building two awesome restomods, is there anything that still excites you? What's the next step for Automobili Amos?
Eugenio: My desire would be to slowly leave road cars and step into motorsport, and this was the first project in that direction. I think our future is in motorsport and running motosport-based events around our cars.
Carlo: I think there is a huge need in the market for events made for our generation, newer formats of events that OEMs can't provide for the public in a meaningful way.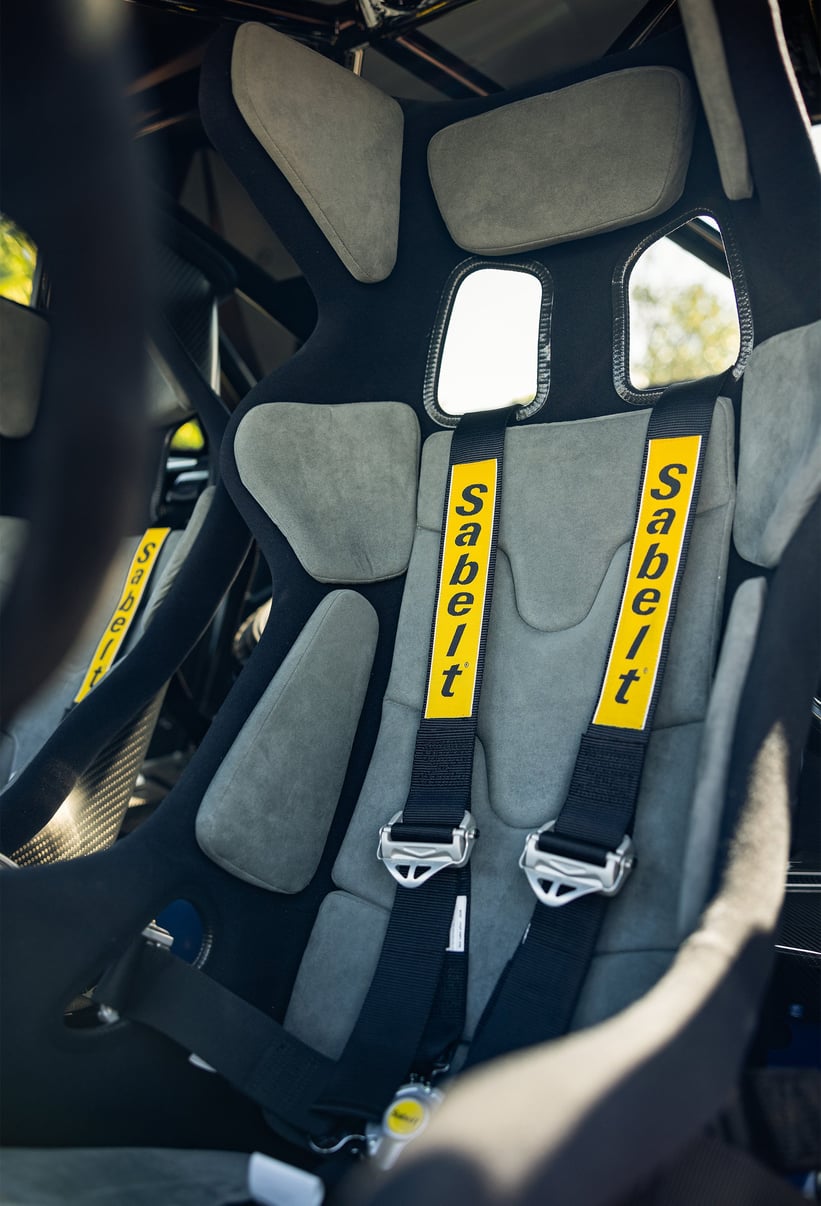 You've successfully returned Lancia to greatness, are there any other dormant marques you want to revive?
Eugenio: There are more ideas than there is money to execute them. That's always the problem. There's one car that could compete with Richard Tuthill's safari car. It's an iconic Italian brand, and we're working on it at the moment. We have two years to be ready by the East African Safari Classic Rally 2025. On another note, what do you think of a next-generation RS4 inspired by the Porsche-built RS2, with a 992 Turbo S drivetrain, engine gearbox and brakes?
Carlo: We're at bullshit level at this stage.
Eugenio: It would be a collaboration between Automobili Amos and RUF, what do you think? That would be the ultimate estate, forget Alpina, forget the RS6!
Photos by Tom Shaxson