Ah, the golden tinge of autumn. As familiar as an old friend. A sign of change – after the joviality and vigour of the summer, but before the positive daylight makes its escape and the gloom draws in. A time to slip on your favourite transition jacket.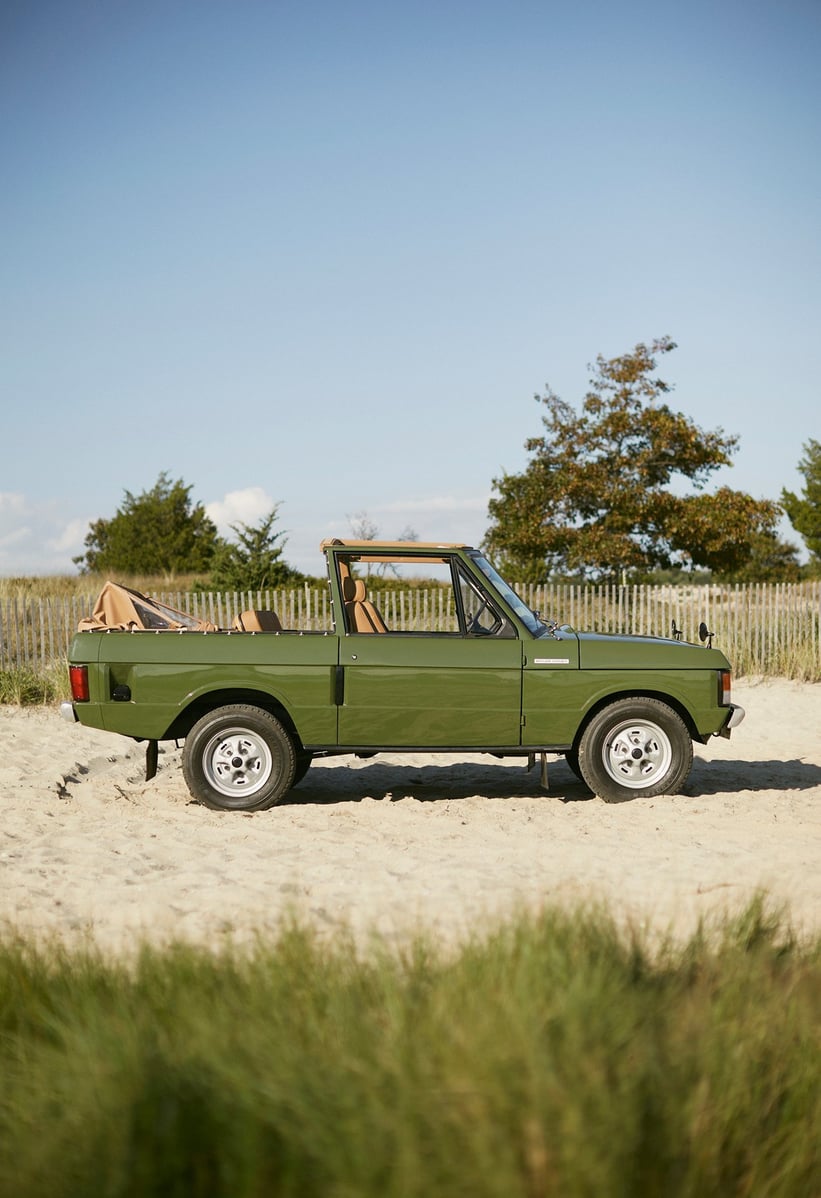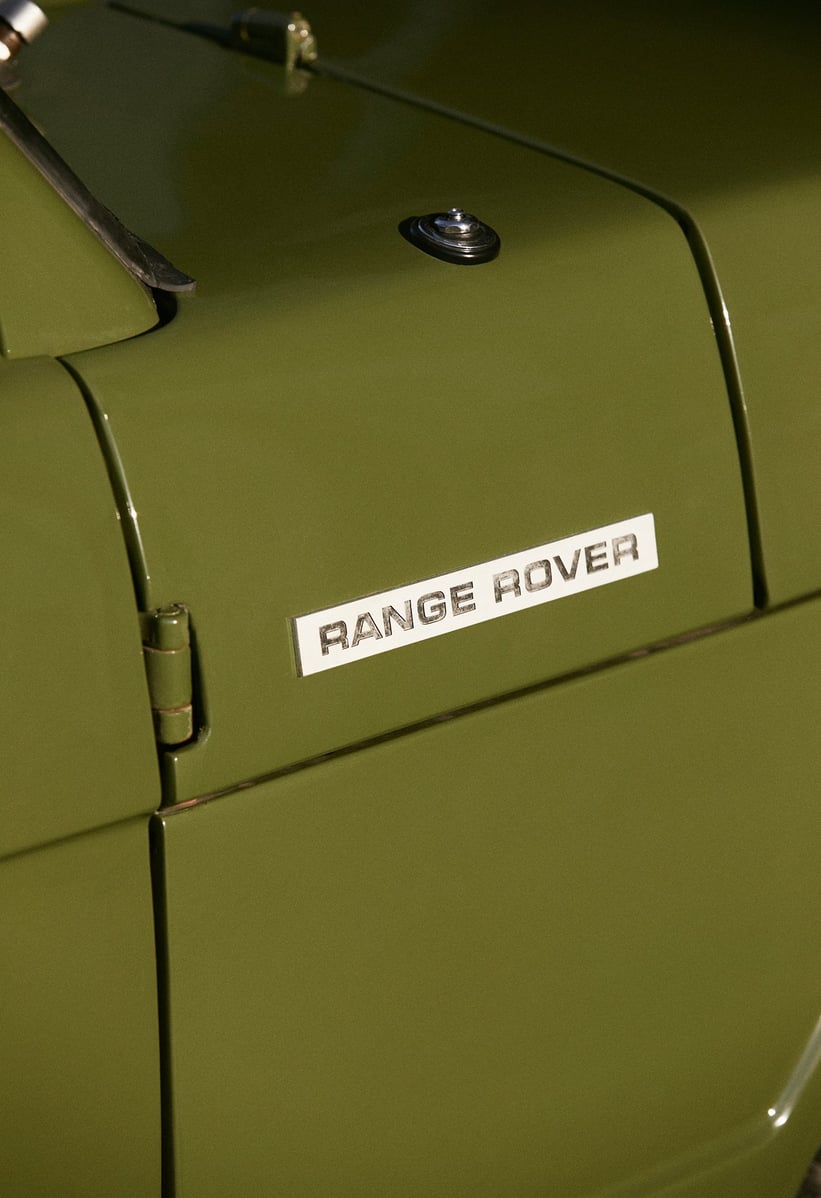 You know, the one that's light and cool enough on a late September day that clings to the embers of summer, but keeps you warm enough when the chilly wind rises during the final sailing days of the year. This first-generation Range Rover convertible is the automotive equivalent of that jacket.
The versatility and go-anywhere-in-style nature of the original Range Rovers (retrospectively referred to as the Range Rover Classics), along with their iconic design and status-symbol personas, were such that they appealed to an especially broad spectrum of customers.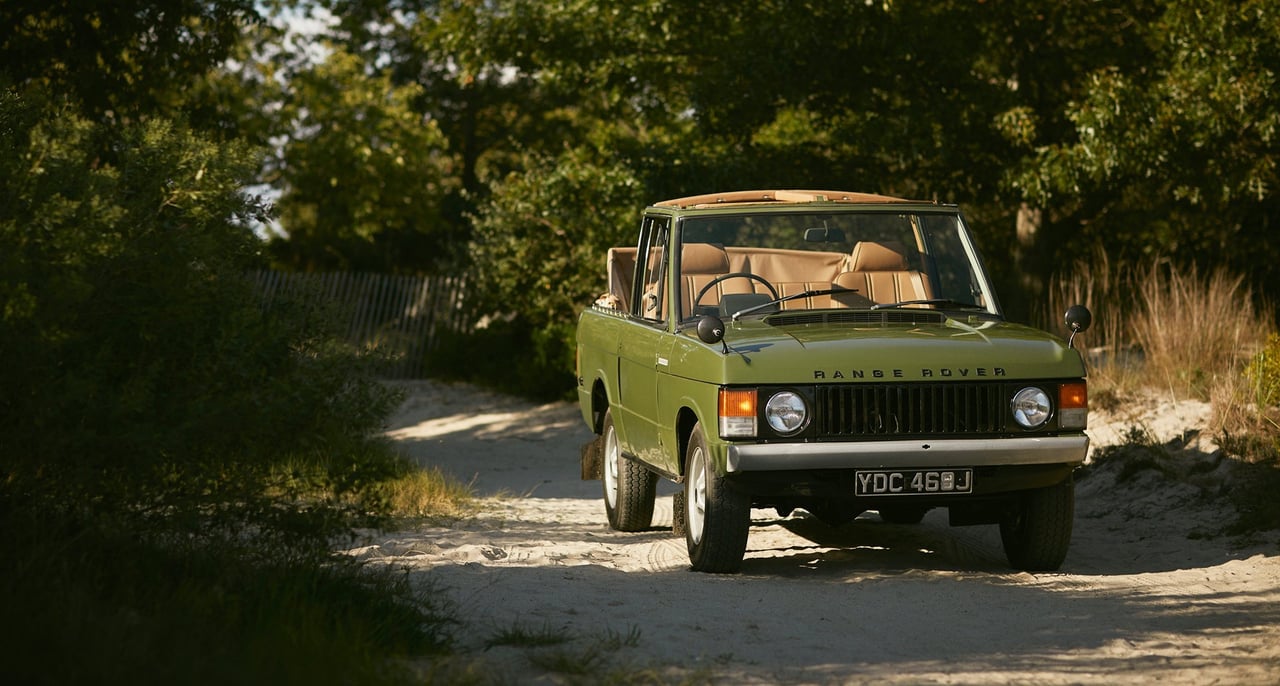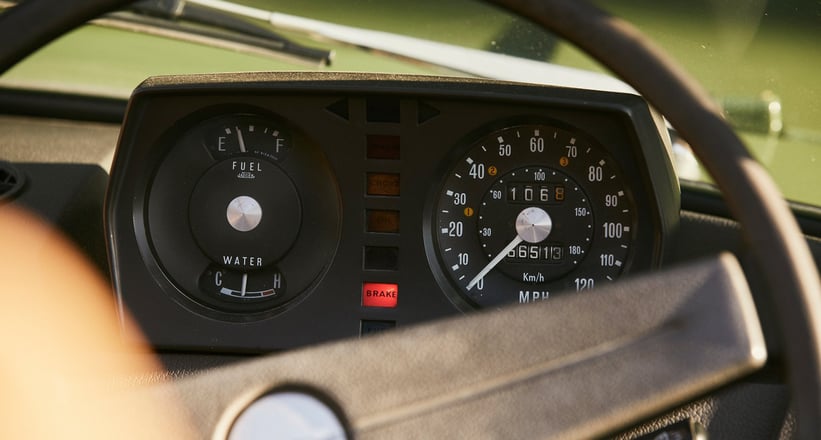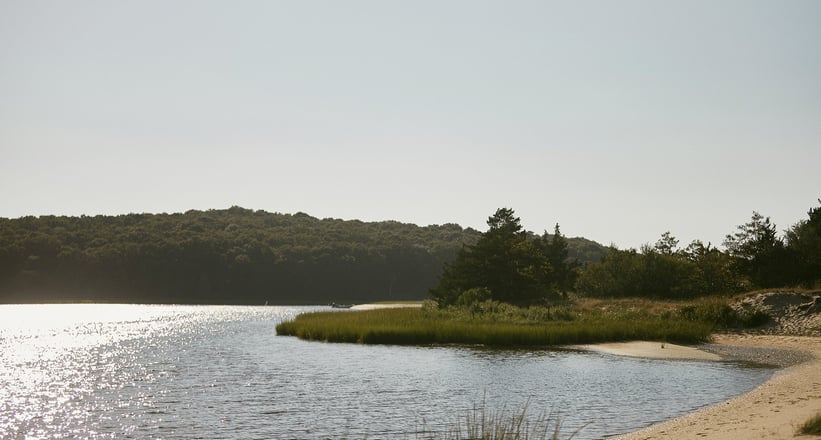 From modest farmhands to lavish royals, Range Rovers were equally at home on a Scottish grouse moor as they were burbling down the King's Road targeting a different kind of quarry.
The rugged sport utility vehicle's aforementioned attributes meant that of the many different conversions offered by a plethora of companies in the 1970s and '80s, the convertible proved particularly popular, especially in warmer climes such as the Middle East.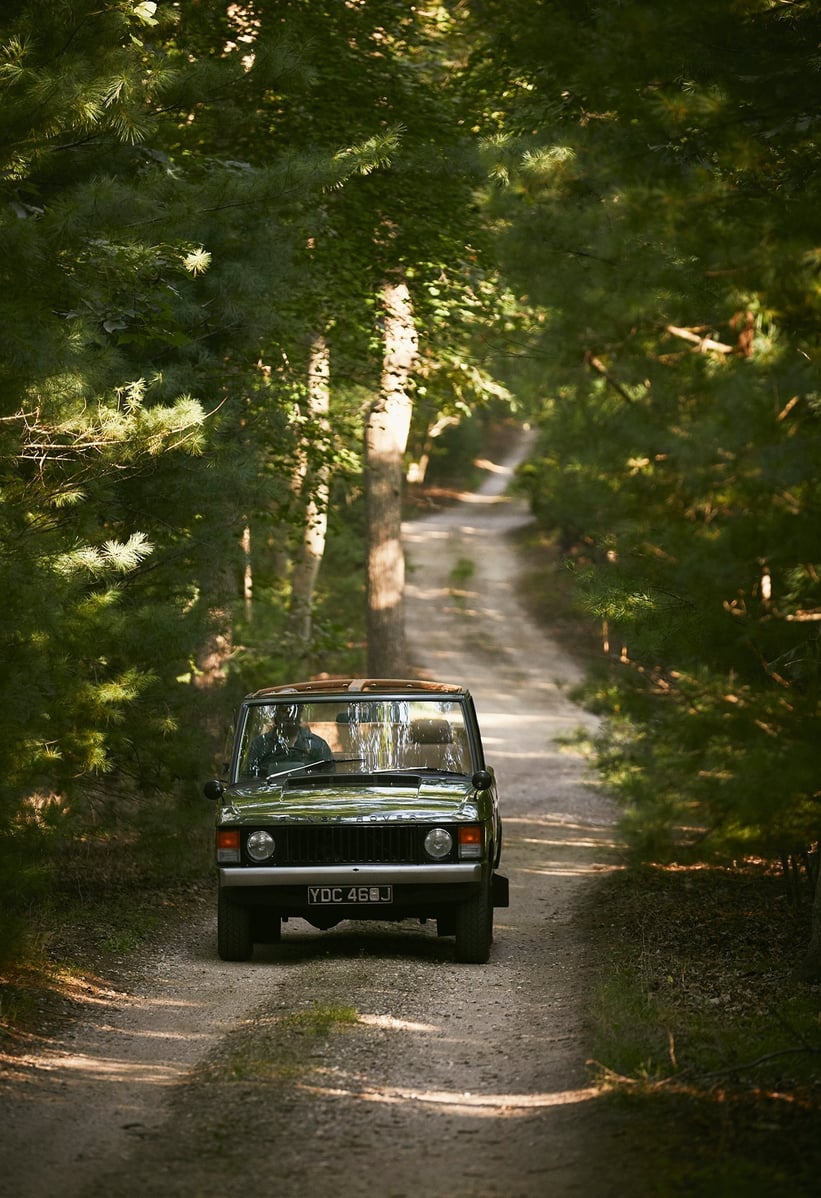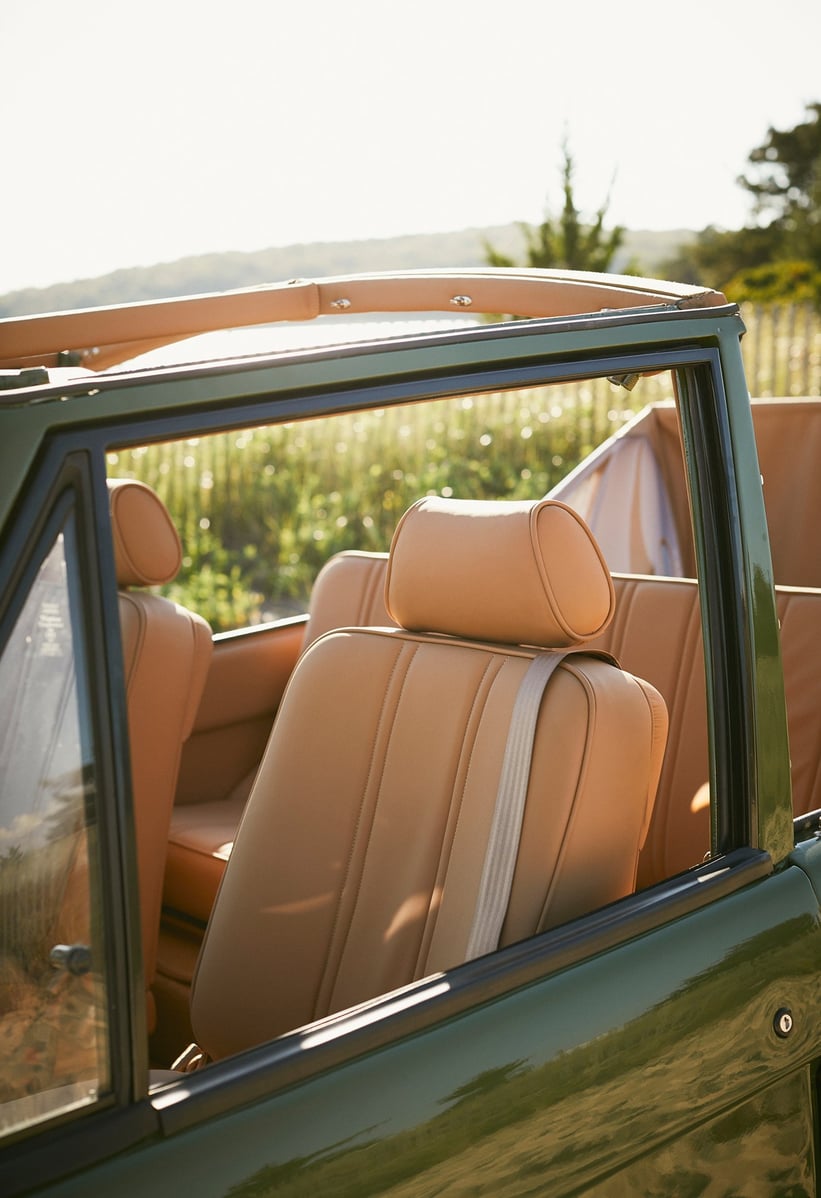 Never mind about the lack of structural rigidity (or lack thereof) – here was a Range Rover in which to be seen by the riffraff at ground level; a playful English puppy exhibiting a lust for life regardless of the season.
"It's the all-season, all-terrain winner!" proclaims Stuart Parr of the eponymous Classic Driver dealer offering the beautiful Lincoln Green over Palomino tan example for sale. "Whether you're going to the mountains, the beach or the city, this Range Rover is difficult to beat in terms of vintage luxury if you ask me."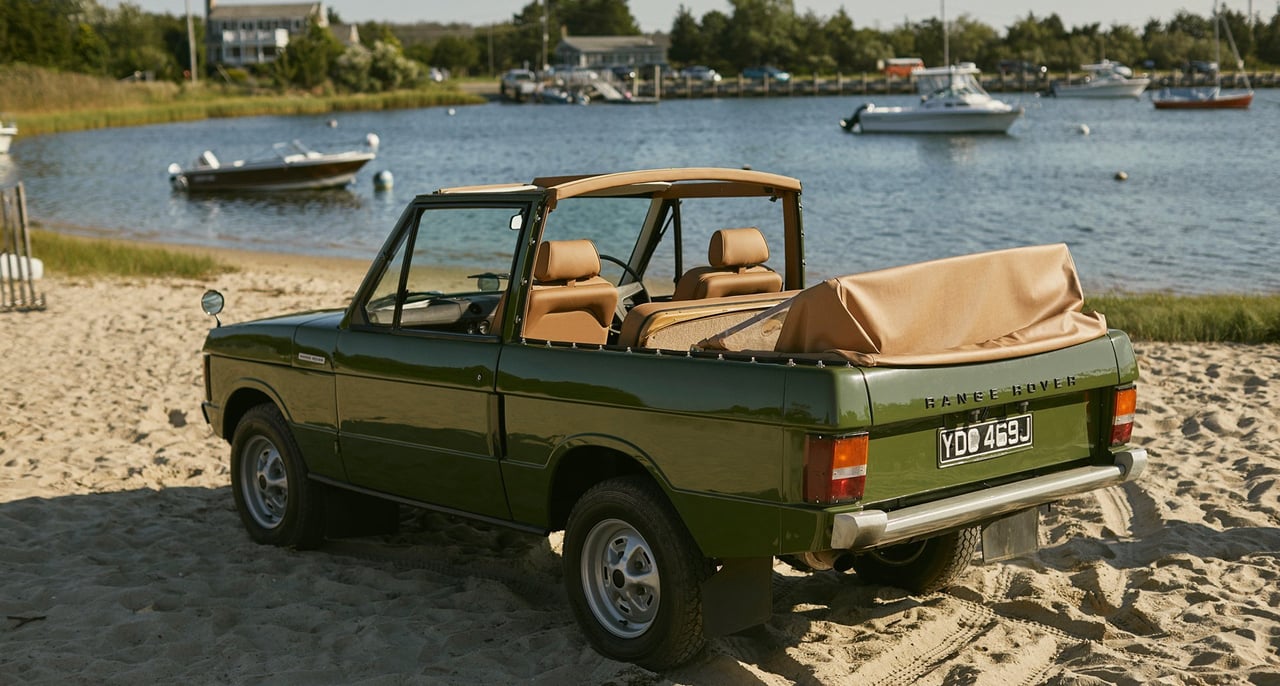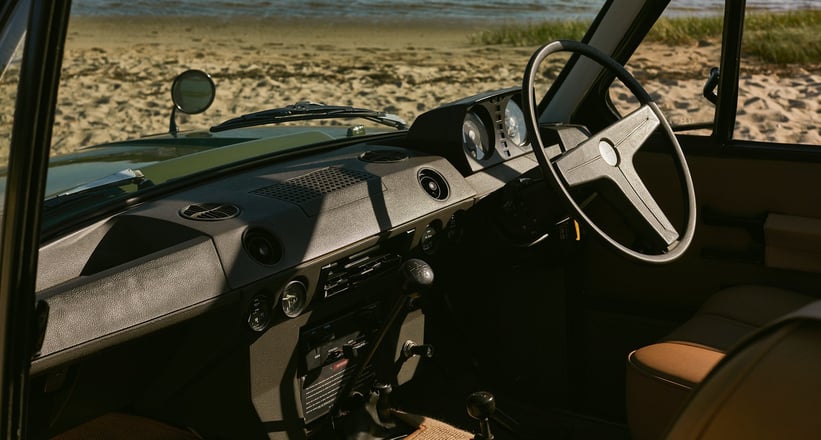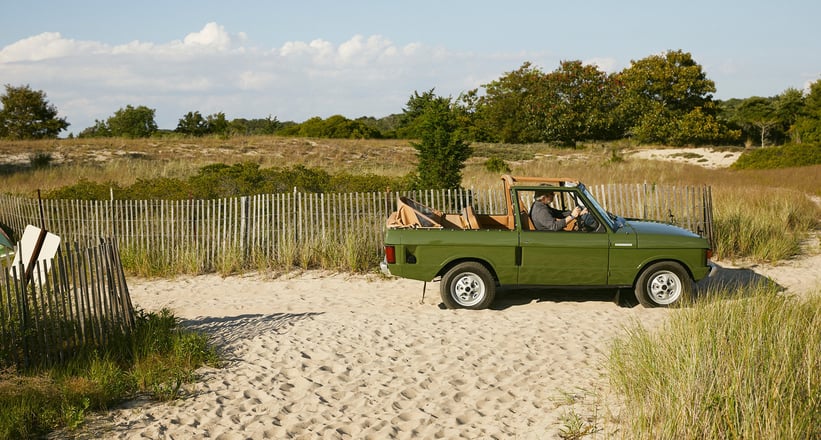 A right-hand-drive Suffix A model delivered new in 1971, this car has covered just 66,500 miles in the hands of a mere four owners, all in England. Following an exhaustive restoration by the renowned marque specialist Simon Huntington Limited, the results of which we're sure you'll agree are nothing short of exquisite, the car now resides on America's East Coast.
Shining in the low September light on a sandy beach in the Hamptons, this drop-top Rangie looks as at home as a wooden sailing boat bobbing on the water and a Beechcraft plane gliding overhead. We can almost smell the leather in the warm autumnal sunshine.
Photos courtesy of Stuart Parr Collection © 2020