Many regard the DB4 Convertible as a highpoint in the constant evolution of the David Brown-era cars. While later developments were increasingly weight-laden, the DB4 took full advantage of the lightweight 'Superleggera' construction licensed by Touring. What's more, while DB5s and DB6s had four silencers, the DB4's straight-six had only two to do battle with – and that characteristic raspy note is only enhanced on this Convertible, given that it has the Special Series engine with triple SU carburettor set-up.
As if the open DB4 weren't rare enough already, this particular example also comes with the desirable factory hard-top in the same original Caribbean Pearl colour that the car wears so well. Very few examples were specified with this option; it not only offers the prospect of super-stylish motoring all year round, but also gives the car a noticeably different appearance when in place – setting it even further apart from other DB models. Indeed, this actual car was voted best-in-class at the Louis Vuitton Hurlingham Concours d'Elegance, as well as scoring numerous other successes at Aston Martin Owners Club events.
Cool, in more ways than one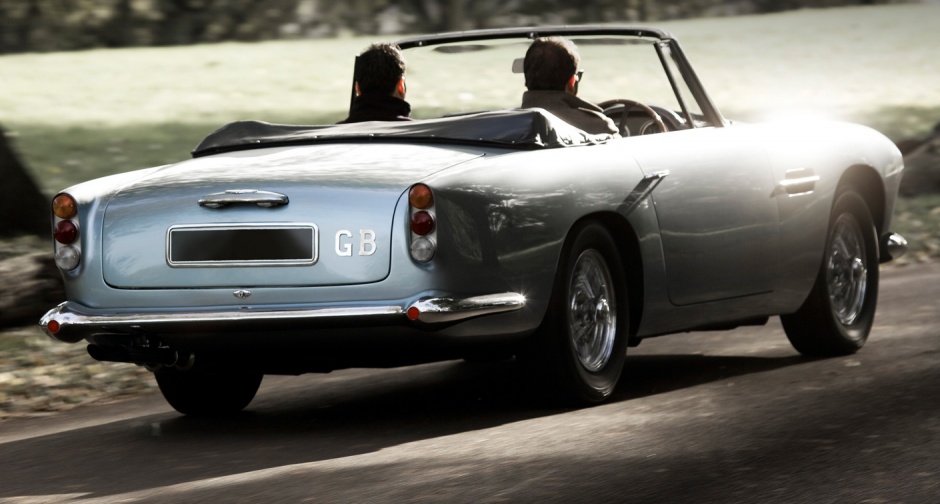 Having undergone restorative work to the chassis, body, engine, transmission and suspension, this example seems to have been rightly cherished by its previous owners; our brief top-down ride through wintry London (which left us feeling 'cool' in more than one sense of the word) told us the same. Perhaps it's time to set up a meeting with your accountant – and choose the thickest winter jacket you can find?
Photos: Alex P, courtesy of Nicholas Mee Ltd.