There's great and then there's...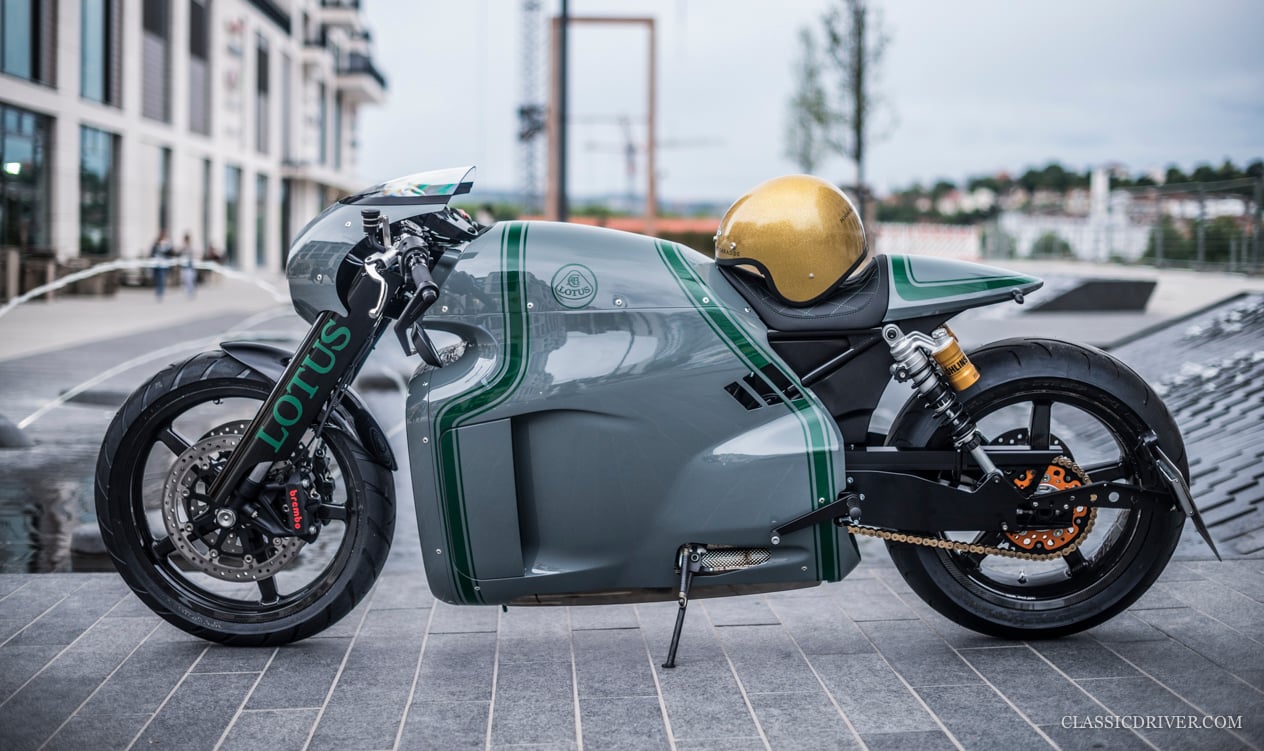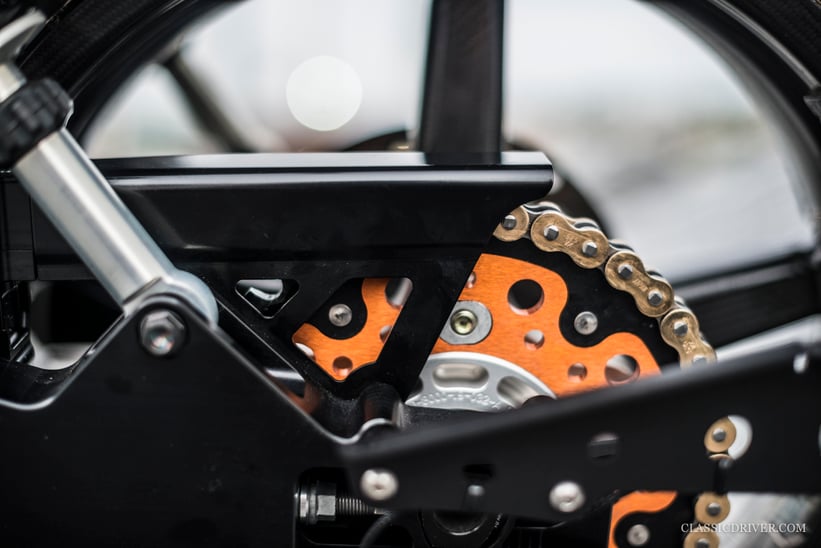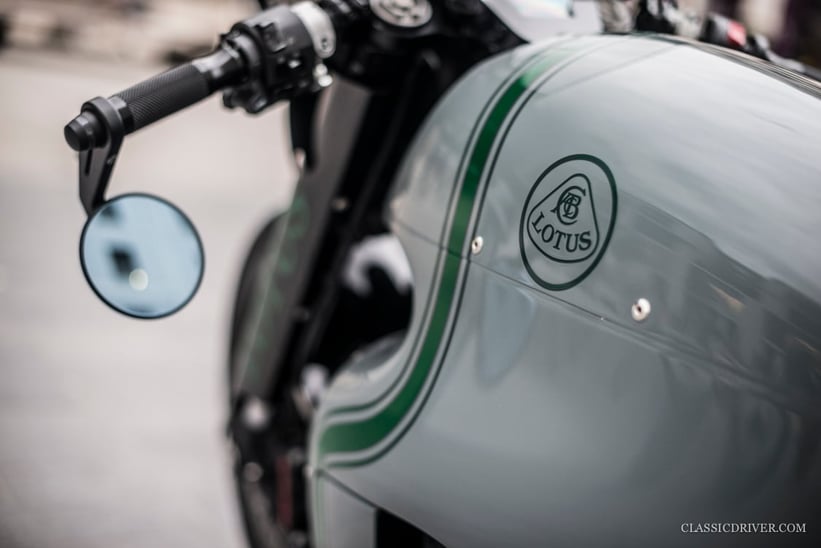 Vincent Black Shadow, Brough Superior, Münch Mammut, Kawasaki Z1, Ducati 916. Plenty of great motorcycles have been built over the years, but really great ones don't come along that often. Which is why the long-awaited arrival of the Lotus C-01 should be regarded as a biking landmark – because it truly is one of those rare 'really great' motorcycles.
Child of Tron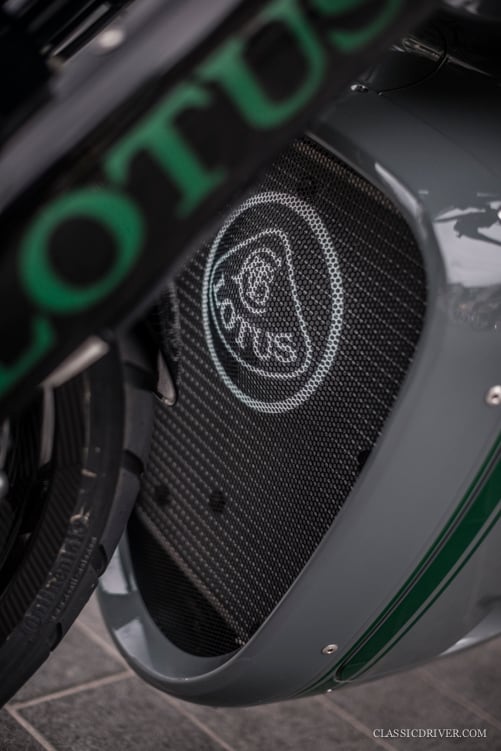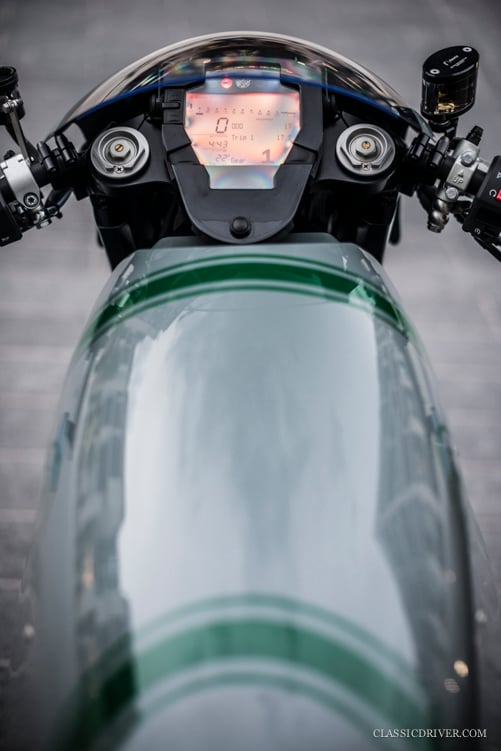 When the C-01 was first announced in January 2014, it attracted a degree of scepticism because it seemed so different, so futuristic and so implausible that many believed it would never actually enter production. But now it has, and the nay-sayers have been proved radically wrong.
Classic Driver recently took delivery of one of the first examples, custom-finished in our very own livery, and we remain in awe of this remarkable Lotus-badged machine built under licence by the German engineering firm Kodewa, celebrated for its success in everything from DTM to rallying and Formula 1.
Add to that the fact that the C-01 was designed by none other than Daniel Simon, whose past projects have included the Bugatti Veyron and the fantastically futuristic vehicles seen in movies such as Tron: Legacy, Prometheus and Oblivion, and the reasons why the bike is as good as it is begin to become apparent.
Kawasaki-killer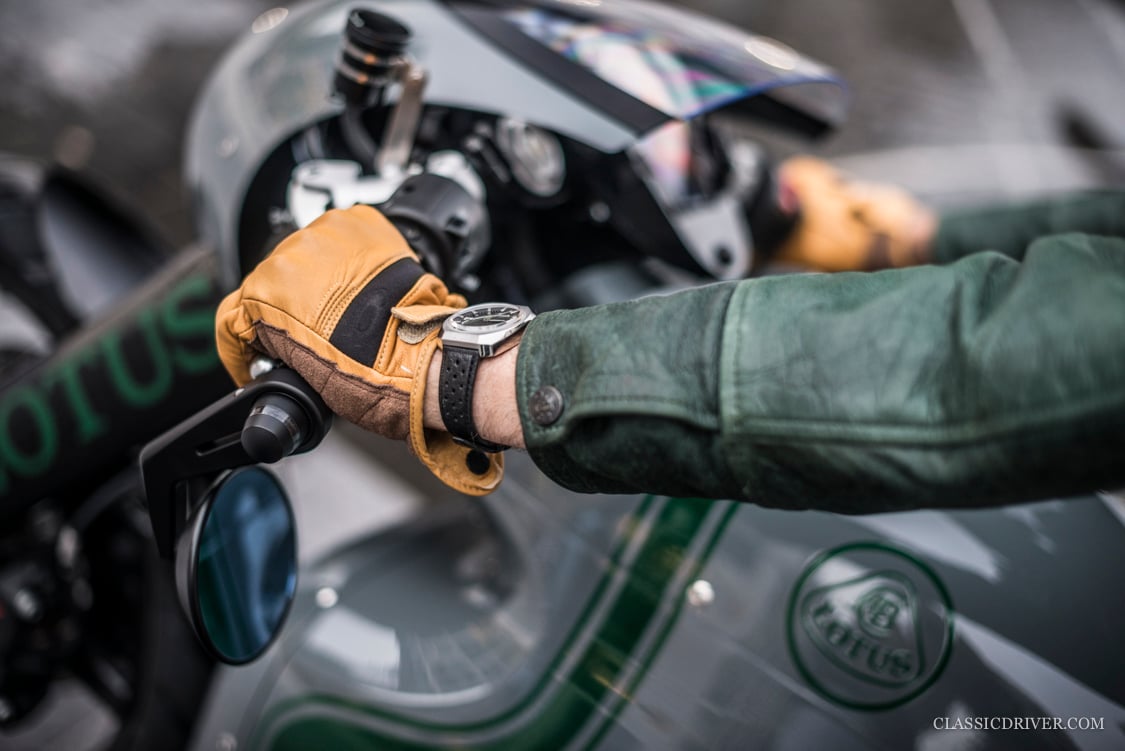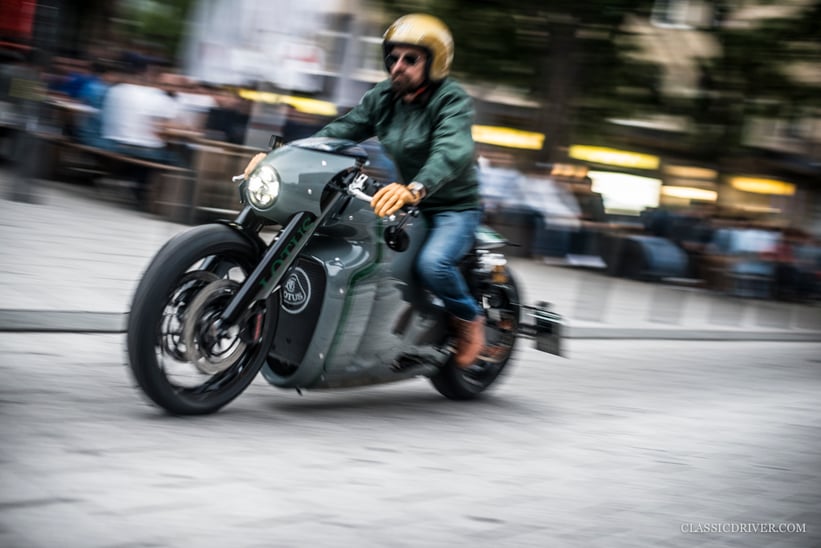 Combining a smooth, slippery, all-enveloping carbonfibre body, a frame made from titanium and aerospace-grade steel, and the same 1200cc, V-twin Rotax engine found in KTM's RC8R superbike (but tweaked to produce 200bhp), the C-01 is every bit as radical as the far-out vehicles found in Simon's books, 'Cosmic Motors' and 'Timeless Racers'– except in this case, concept has turned to dramatic reality.
The Classic Driver C-01 became one of the first examples seen in action when we took it to the Glemseck 101 motorcycle festival in September, where it amazed onlookers by trouncing Kawasaki's supercharged, 300 horsepower Ninja H2 in a series of sprints.
A masterpiece of German engineering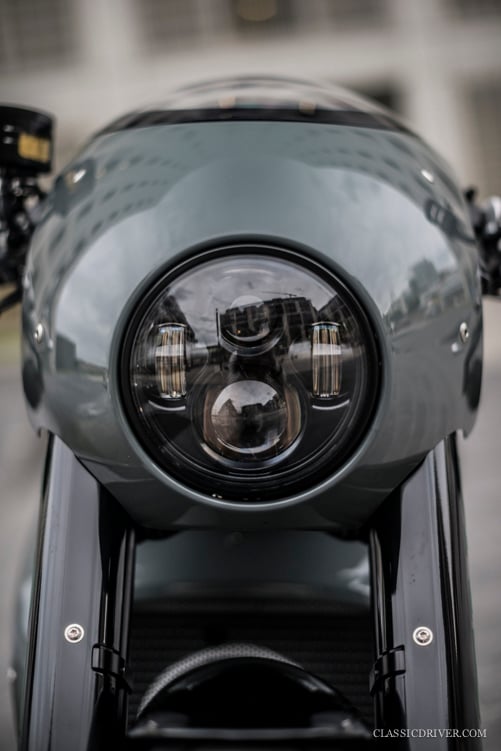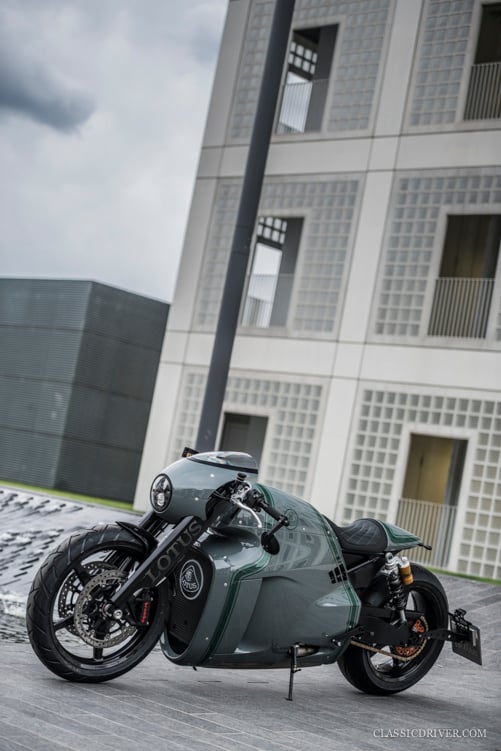 Before that could happen, however, the C-01 needed to clock up 1,000 kilometres for Corser to be able to use full power. And the enviable task of running it in went to Tobias Aichele, motorcycle fanatic and proprietor of Premium Motorrad, the sole distributor of the Lotus bike in Europe.
"We are receiving more and more enquiries about the C-01 now that people realise it has actually entered production – and its performance at the Glemseck 101 amazed the spectators. No one could believe how fast it is.
"But it's not only the performance. The finish is really impressive, and that goes for every detail, from the electrical system down to the fuel tank. To look at, it's a masterpiece of German engineering, and to ride, it's even better. Because it has such a long wheelbase, I wasn't expecting it to handle especially well... but it's beautiful. I don't know how they've done it, but it takes curves like an all-out sports bike.
100 examples at 100,000 euros each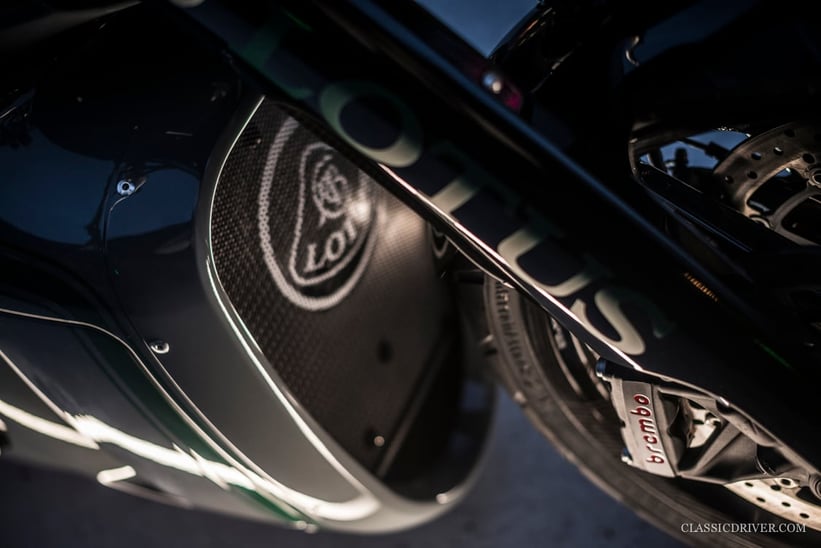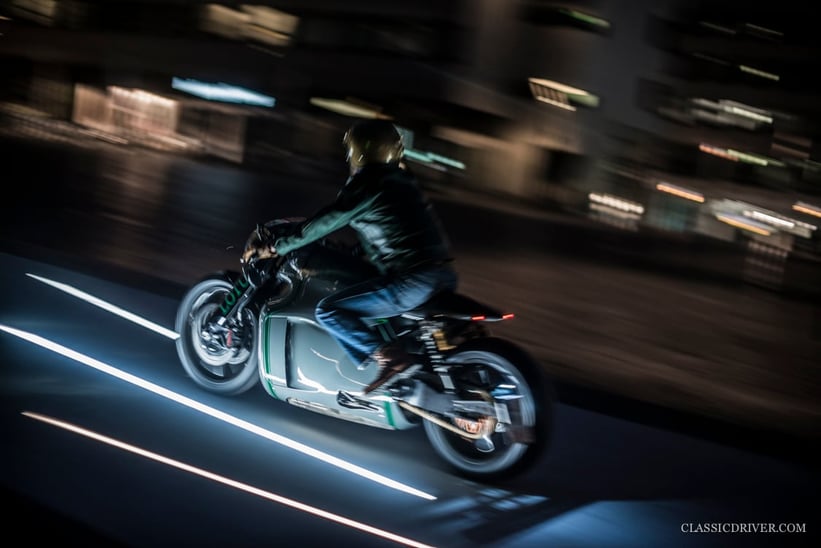 "I would say it's an extremely fast motorcycle - not in terms of its top speed, but in the way it performs on the backroads. The handling is superb, and the power delivery is just effortless. The red line is at 6,000rpm, but you don't need to go anywhere near that in order to ride the C-01 quickly, because it offers so much torque," adds Aichele, who likens the bike to the legendary Münch Mammut in terms of its radical design and appearance.
A maximum of 100 examples of the €100,000 (plus local taxes) C-01 will be built, production of which will occur in batches of 20. For more information, see www.Lotus-Motorcycles.com
Photos by Rémi Dargegen for Classic Driver © 2015