When the pavement runs out...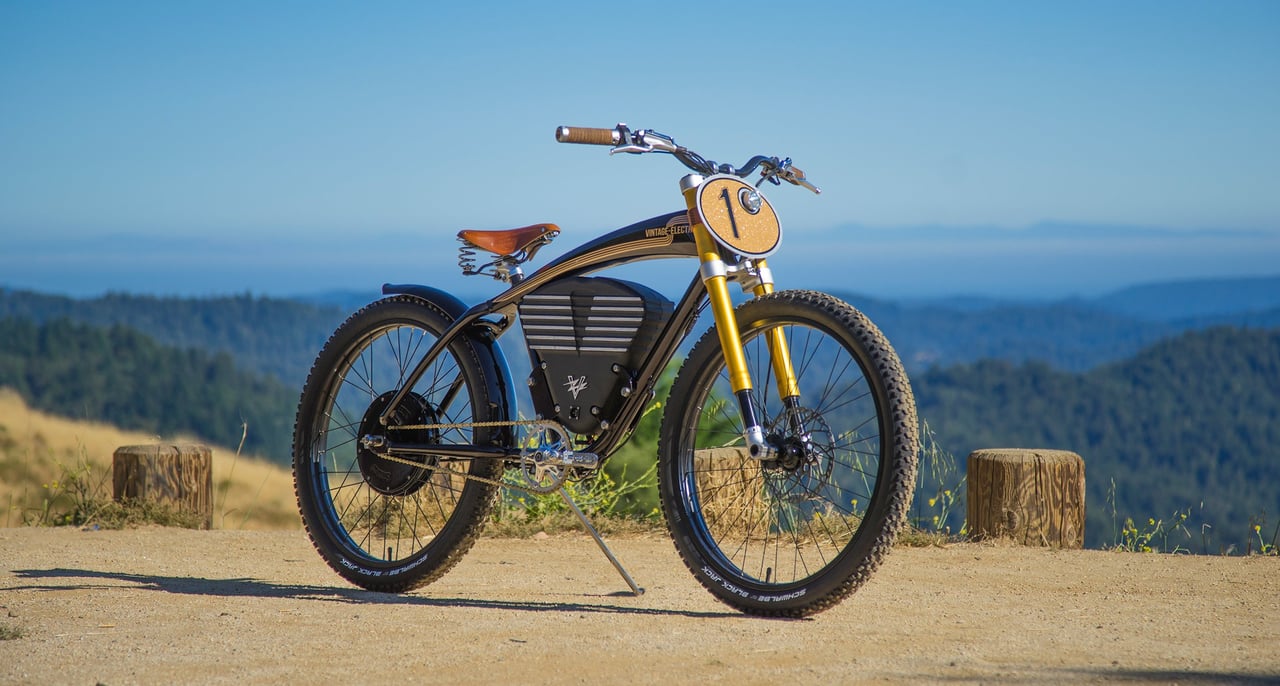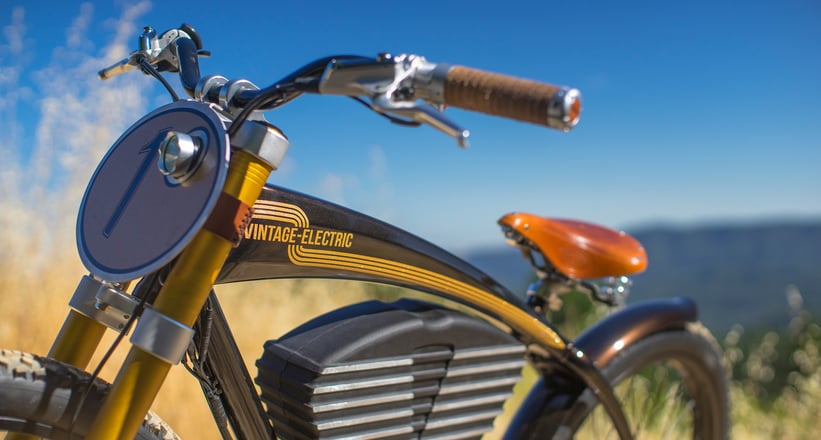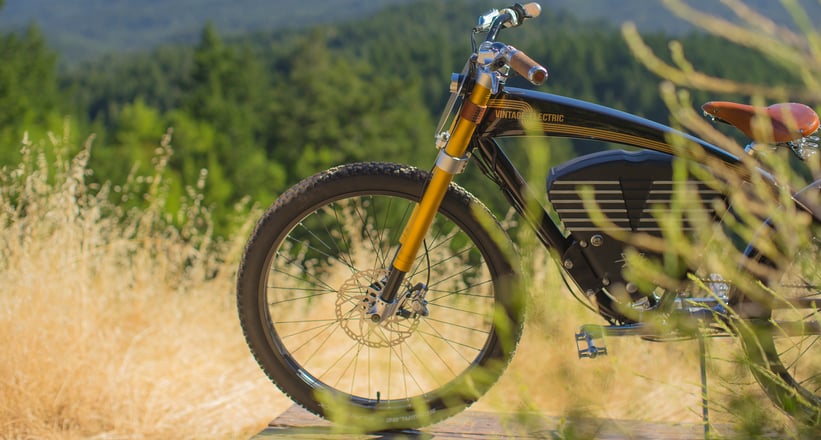 Following the Tracker and the Cruz – inspired by board-track racers and 'California cruisers' respectively – the Scrambler uses the company's existing electro-mechanical package, but adapts it to be fit for off-roading purpose and panache. Distinguishing it from its road-biased brethren are a classic moto-inspired front fork, oversized handlebars, Kevlar-woven knobbly tyres and race-number plate with integrated LED headlight. The metallic root beer colour scheme and gold-flake lettering is appropriately 'of-the-era', too. But perhaps most enduring of all is the mentality of the young start-up: "We are taking a stand against the idea of planned obsolescence," says founder Andrew Davidge. "I am determined to only manufacture products that can be passed down through generations to come."
The Vintage Electric Scambler starts at 6,995 US dollars; further information can be found on the Vintage Electric website.