"The Original Type 3 was a bike built based purely on fun," says Bujar Muharremi, one of the two brothers that make up UK-based motorcycle customiser Auto Fabrica. "Due to the success and huge amount of interest it generated, we decided to build another; this time, we wanted to push it slightly in the colour and trim deparment." The brothers opted for a take on the original Bugatti blue colour for the tank, while black suede usurped the brown leather used on the seat of the original bike. However, a small triangle of tan leather was applied to the rear of the seat: this will become a signature flourish on all future Auto Fabrica bikes.
Textural interplay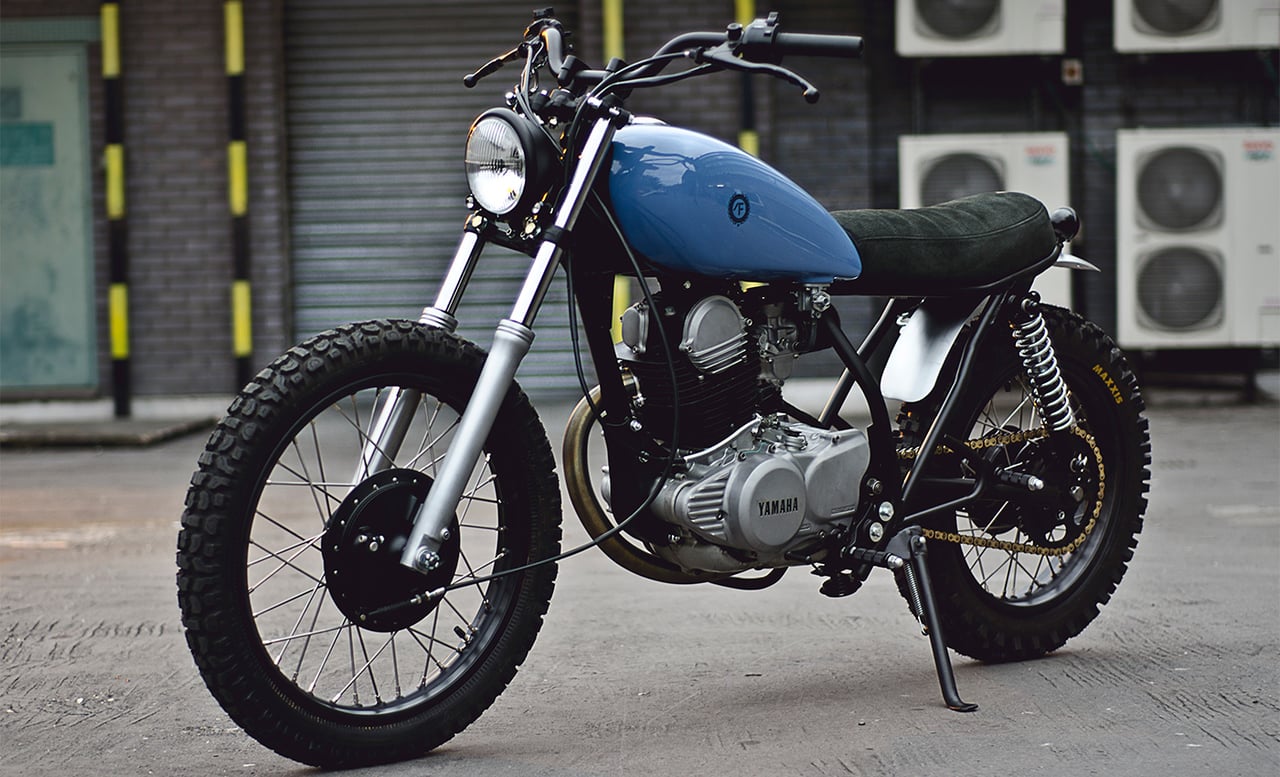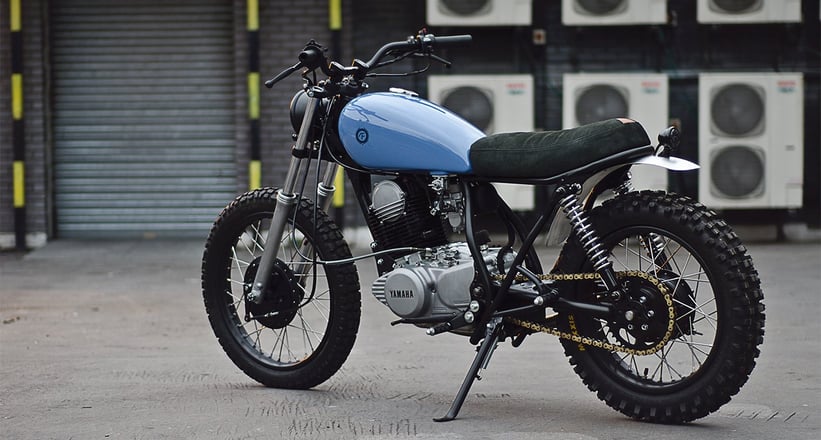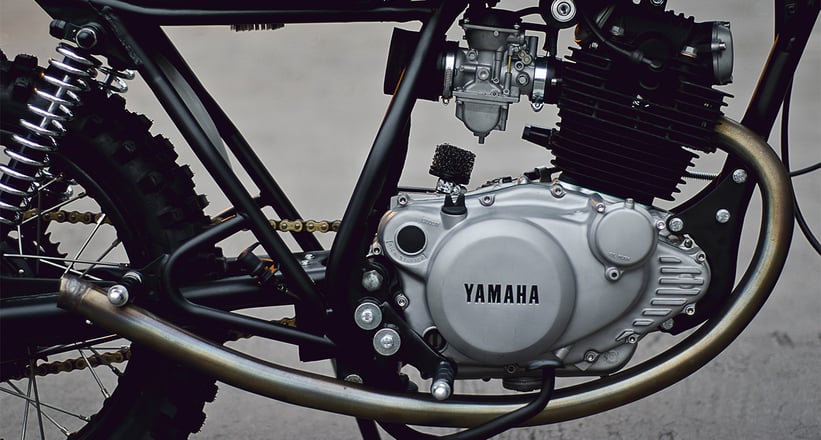 This interplay of different textures reaches beyond the seat material, too. "We wanted a mixture of matte and gloss: the seat contrasts in itself by playing on suede and leather mixed together. Another example of this can be seen on the wheels. We powder-coated the wheels in matte black, but aqua-blasted the stainless spokes and kept the nipples polished."
The hand-bent exhaust is another example of Auto Fabrica's focus on coherent design throughout the build. "We wanted the exhaust to not have a straight line on it. The triple curvature allowed the exhaust to tuck close to the frame as well as follow the line of the frame on the exit side. It's fitted with a two-stroke baffle to keep it from sounding too raw, and 2 pie cuts at the end were introduced."
With a simple, understated design that uses intricate details so subtly, we really cannot wait to see what's next to come out of the Auto Fabrica workshop – and now it has been transformed from an out-of-hours hobby into a full-time business, that shouldn't be too far away.
Photos: Auto Fabrica