Abarth Scorpione: Sting in the Tail
The Fiat 850-based 'Lombardi Grand Prix' was produced by no fewer than four different marques, with Abarth siring the most powerful version. But this was not enough for one young Italian engineer, who took further development into his own hands to create his idea...
Lombardi's creation was based on the running gear of the Fiat 850, although the 'Grand Prix' part of the name could almost have been seen as a witticism – it took 16 seconds to reach 60mph from rest. Carlo Abarth saw the potential offered by the petite coupé, and immediately swapped the 843cc engine for the MkII 850 coupé's 903cc unit with 52bhp.
After a few months developing his version further, Abarth had taken the newly christened Scorpione beyond 100bhp (twice that of Lombardi's original) in 'SS' form. However, after a limited production run, the Scorpione was culled in favour of the X1/9 when Fiat took Abarth over in 1971.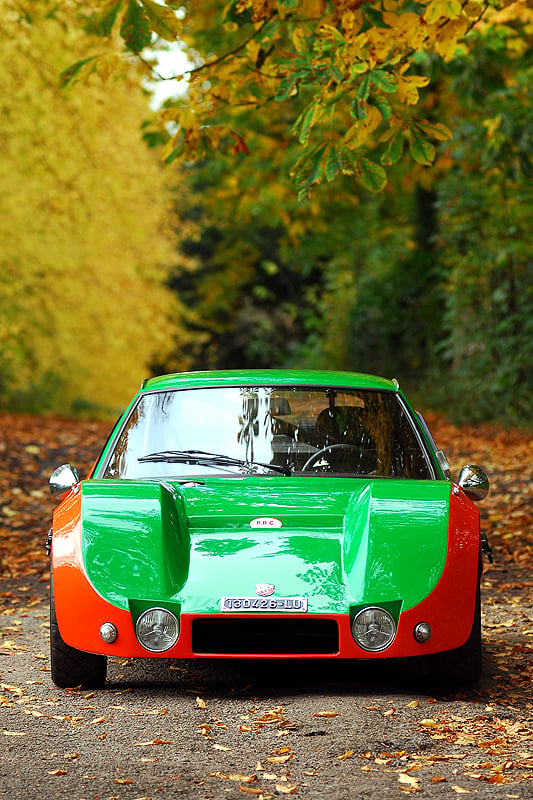 So, Abarth's development of the Scorpione had reached a premature conclusion, but young Italian racing engineer Francesco Landi saw this as an opportunity to commence his. He installed a 1280cc twin-cam engine (ensuring it qualified for his favoured 1,300-class hillclimbs) into a Scorpione S, and took second place at the Coppa della Collina on its maiden voyage. The car's second outing was not so successful, ending up in a heavy front-end collision with a tree.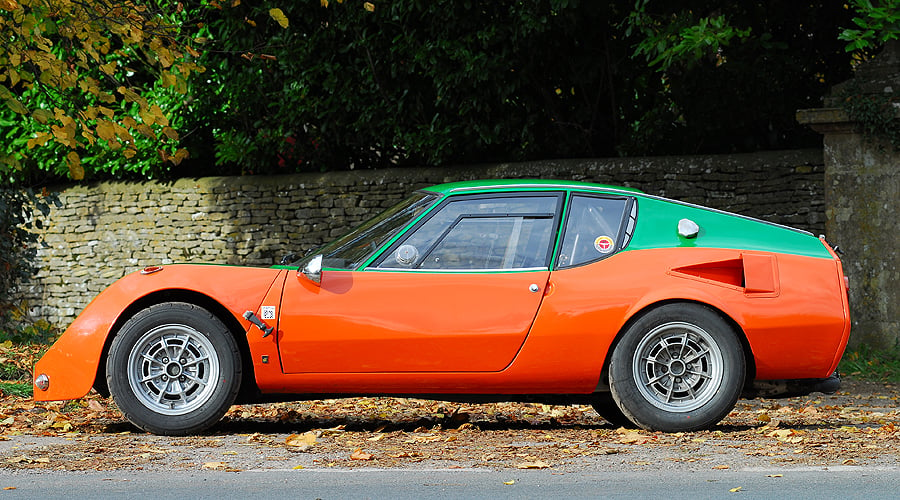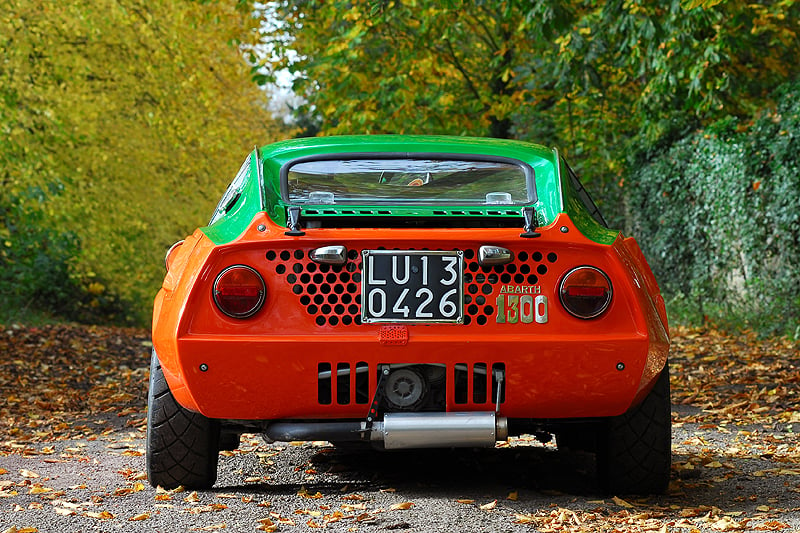 Landi took the opportunity to give it new nose, and odd as the downturned replacement might look, it improved front-end downforce – particularly welcome, given the weight of the engine on the rear wheels. While he was at it, he added the NACA-duct air vents and Plexiglass windows, as well as the striking green and orange livery similar to that later made famous by the Mazda 787B Group C racer.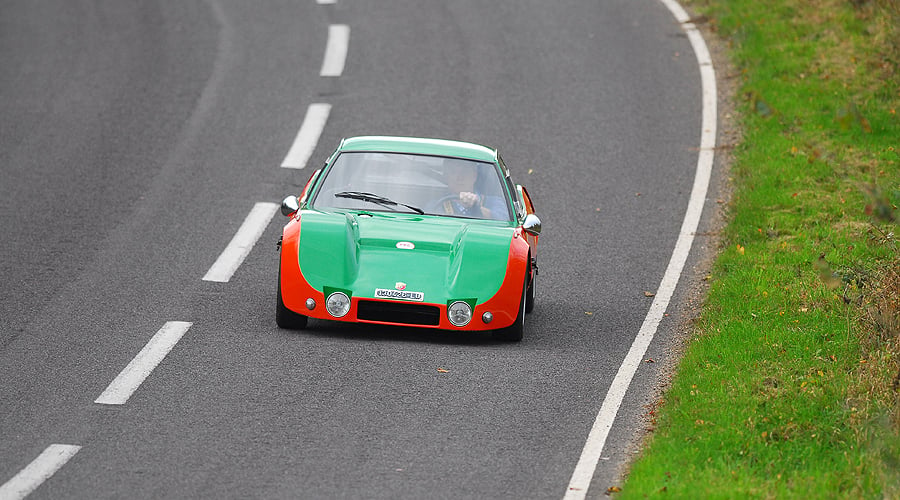 However, the results did not meet Landi's expectations and after he moved it on, the Scorpione spiralled downwards through ever more neglectful ownership in the '80s and '90s. It was found by Luca Mazzanti of F&M Auto in 1999 and restored to its characterful former glory as seen here, and has since spent time in British, then German tenure.
Photos: Michael Ward / Auto Italia magazine