Aston Martin Ulster spearheads Bonhams' solid Goodwood sale
Last Friday, in the surprisingly quiet confines of the Bonhams tent situated just behind Goodwood House, auctioneer Robert Brooks brought the gavel down on 70 cars, achieving an impressive £17m all in…
World Record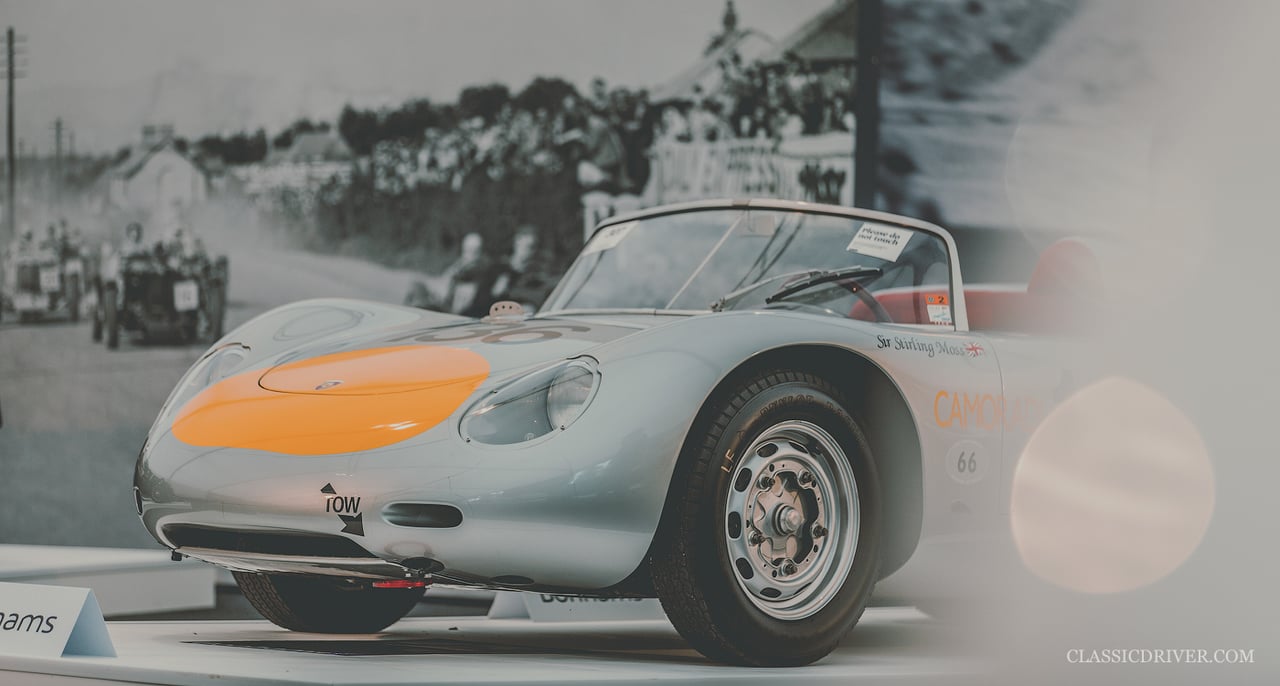 As expected, the big hitters were Stirling Moss's Porsche RS-61 Spyder, fetching a bang-on-estimate £1,905,500 (inclusive of buyer's premium, as all listed prices are), and the Aston Martin Works Ulster LM19, which achieved £2,913,500 after an agonisingly long spell of tactical bidding, smashing its £1.6-2.2m estimate and earning a new World Record price for a pre-War Aston Martin in the process. Don't expect to see another offered for sale any time soon...
Perfect Porsche, perfect price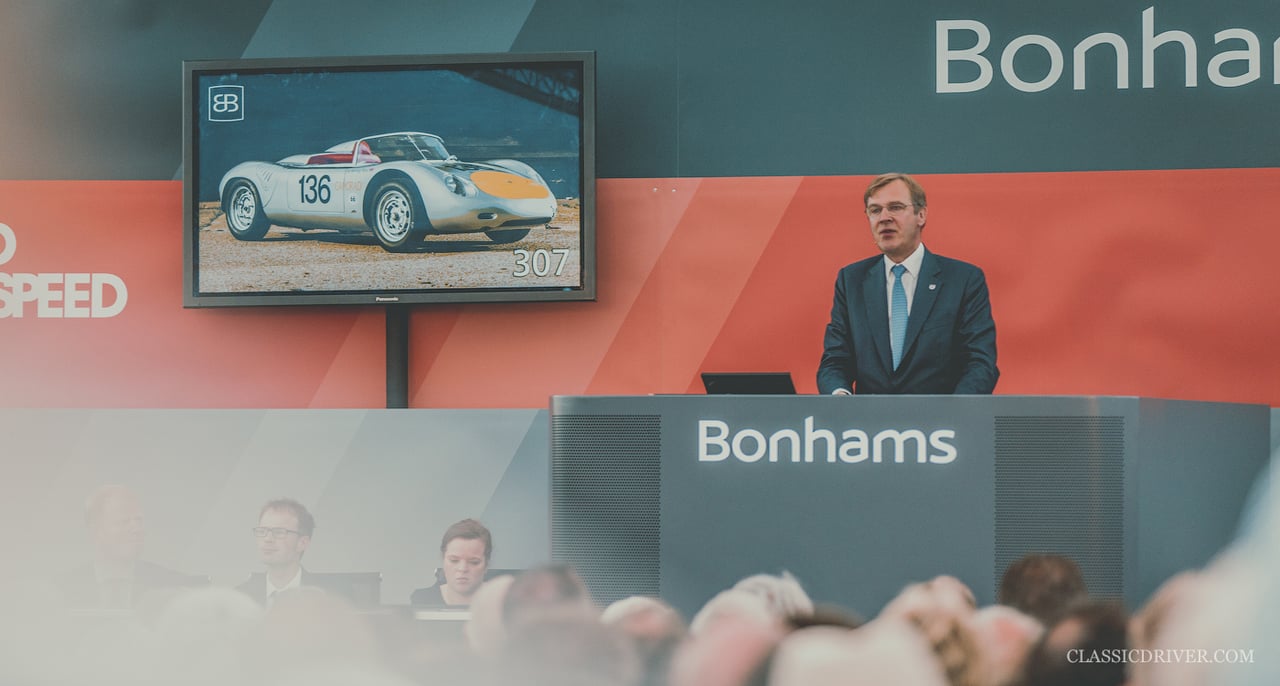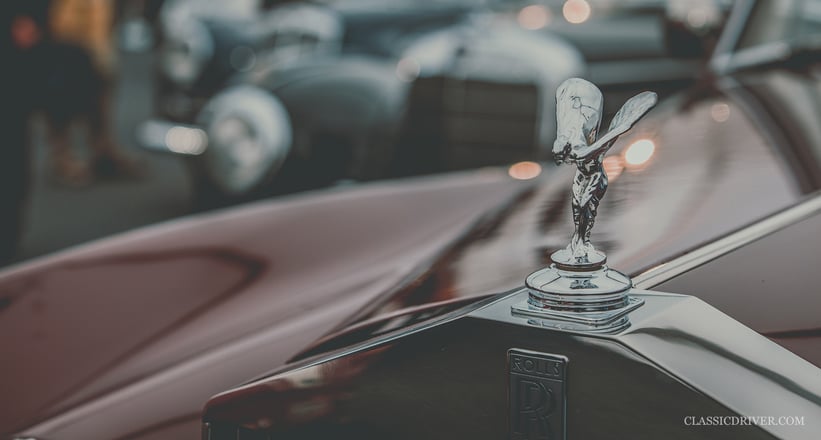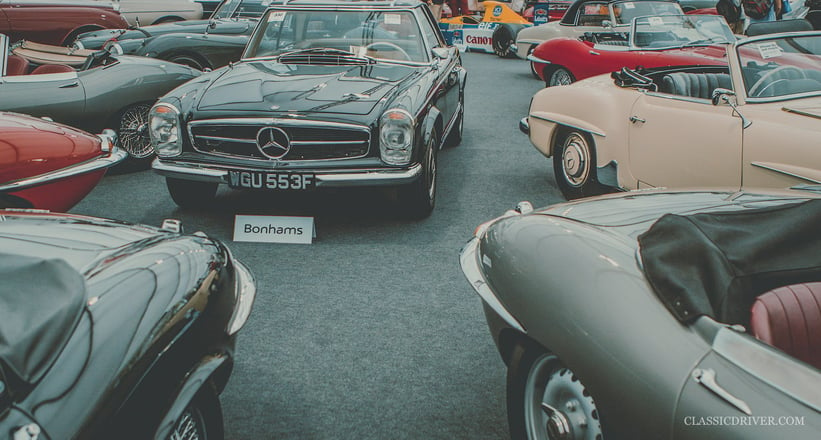 Several cars well exceeded their pre-sale estimates, including the Citroën SM from the collection of Rolling Stone Bill Wyman (£61,000), the matching-numbers Aston Martin V8 Vantage Volante (£306,140), and Richard Hamilton's 'perfect' Porsche 911 S (est. 250,000-300,000), the latter fetching a staggering £393,500. And we can't say we're surprised – it really did look terrific in the metal.
Crime pays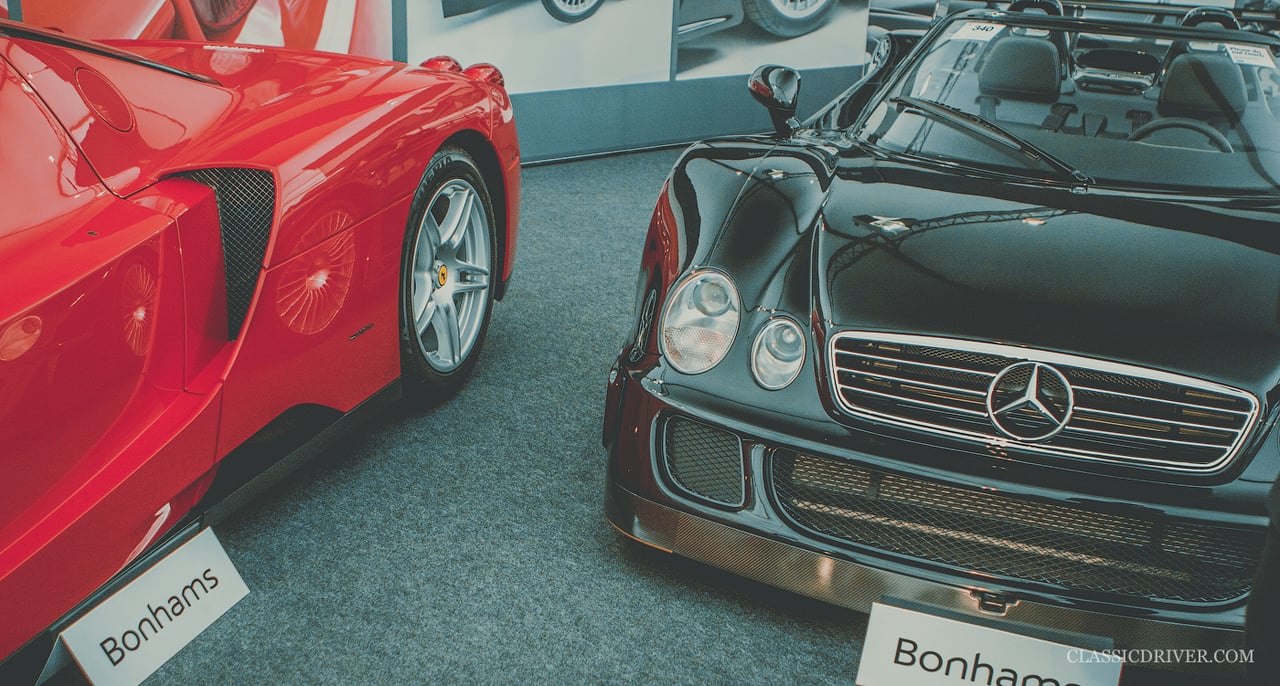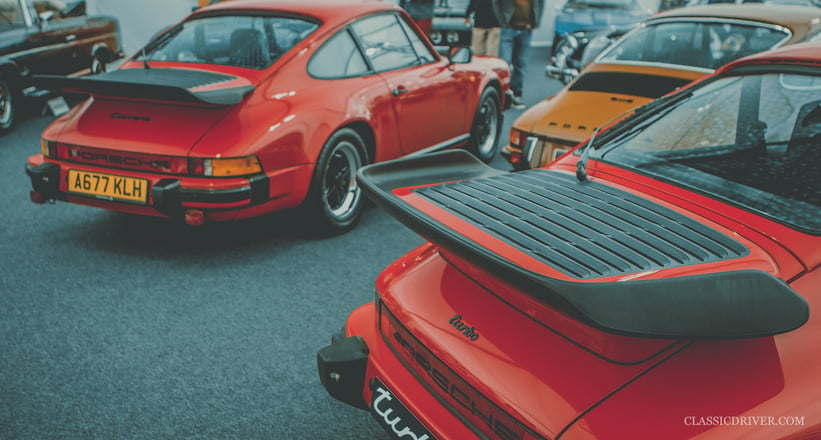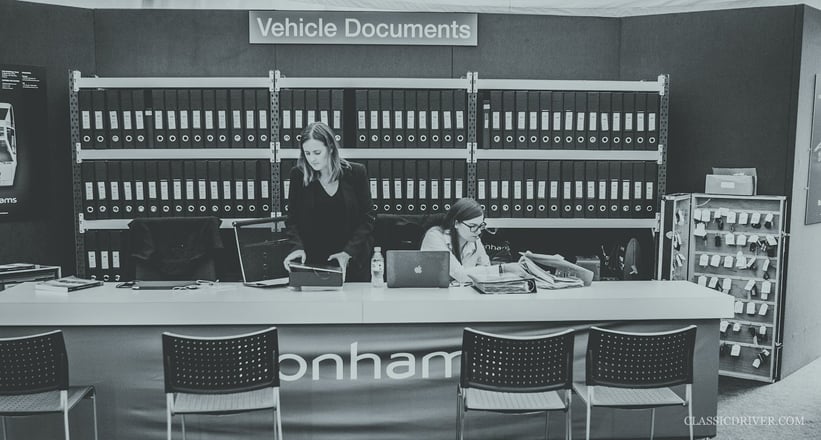 The £51,750 achieved for James May's Porsche 911 3.2 Carrera confirmed our thoughts that its £28,000-34,000 estimate was more than reasonable, while the Ferrari 308 Vetroresina's £60,000-80,000 estimate proved similarly conservative, the achieved £117,980 seeming to us, at least, a little more on the money given its condition. The Ferrari Enzo (est. £600,000-800,000) – recovered by the National Crime Agency and sold under the Proceeds of Crime Act – made £897,500, a strong price given its confusing back-story and dodgy owner.
A number of Series I Jaguar E-types sold well, one gunmetal Coupé surpassing its high estimate by £54,000. And we must admit, we were a little surprised at the £1,513,500 attained for the (t00?) outrageous Mercedes CLK GTR Roadster, a '90s hypercar showing just eight (yes, eight) kilometres on the clock. What were we saying about ultra-low-mileage classics, again?
A solid sale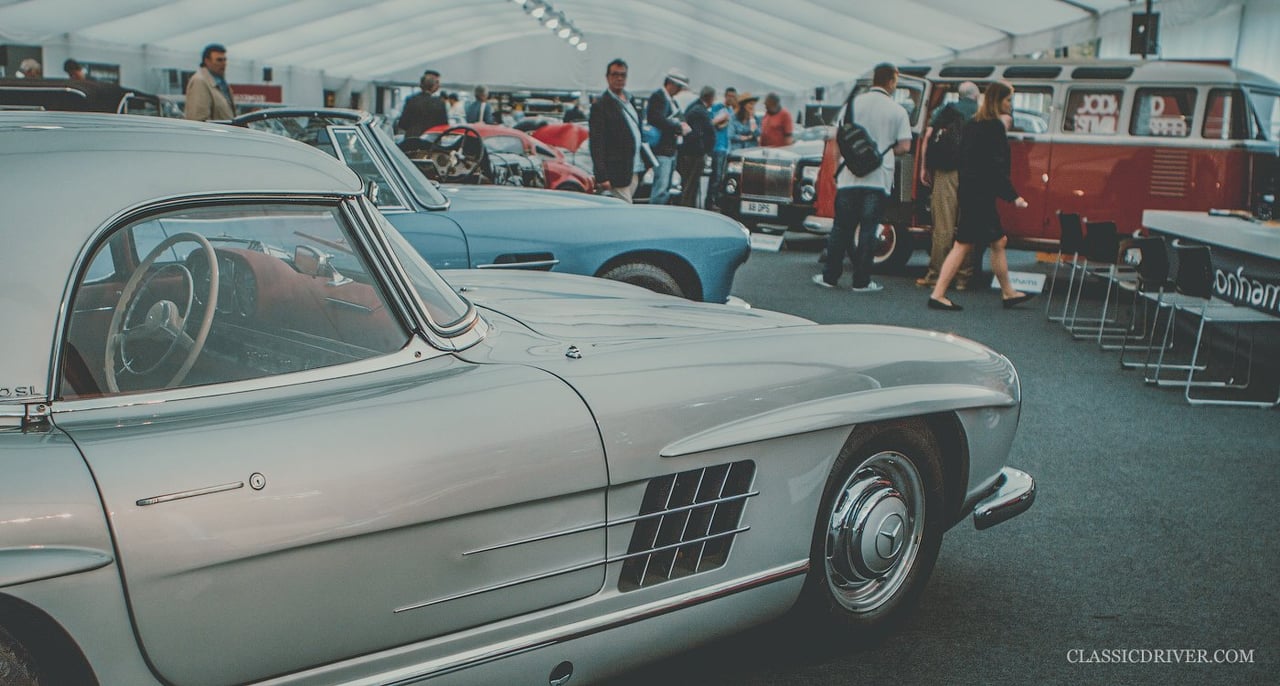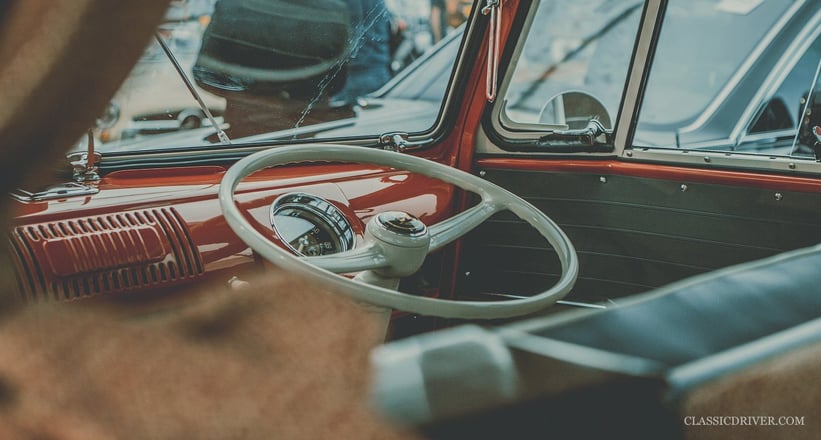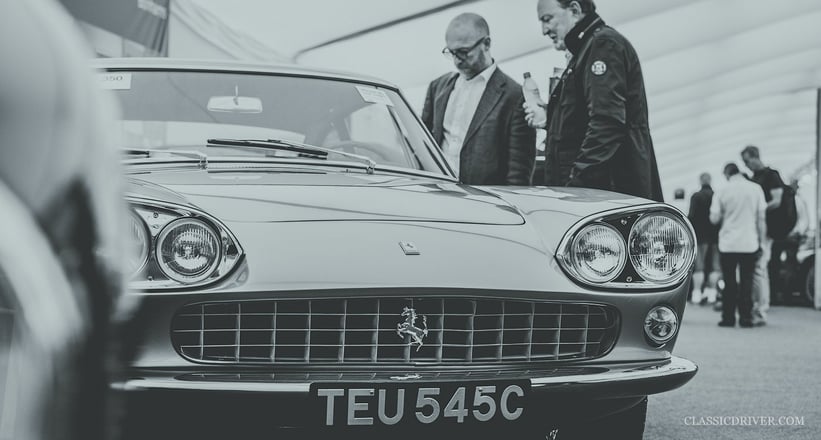 It wasn't all rosy on the day, though, with several key lots failing to sell – take the sale's sole Mercedes 300 SL 'Gullwing', both the Ferrari 512BB and black Dino, and the ex-Autodelta Alfa Romeo 2000 GTAm, for example. While there were no 'steals' as such, we reckon the low-mileage, matching-numbers and highly original Porsche 930 3.3 was a good buy at £102,300, the buyer's premium nudging it just over its lower estimate.
Photos: Peter Aylward for Classic Driver © 2015