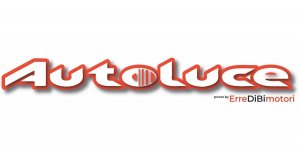 Autoluce by Erredibimotori
Location
Description
Introdotto nel 1992, il 512 TR è stato uno degli ultimi sviluppi della sensazionale supercar Ferrari di Testarossa. Il modello di punta della Ferrari, il Testarossa ha rinvigorito un nome famoso dal passato della compagnia italiana quando è arrivato nel 1984. Un "Berlinetta Boxer" di nuova generazione, il Testarossa ha conservato il suo motore anteriore-piatto da 12 litri, montato a centro barca; quest'ultimo ora vanta una potenza massima elevata a 380 cv, grazie alle testate a quattro valvole. Nonostante l'aumento di potenza, la scorrevolezza e la guidabilità sono state migliorate, l'auto è dotata di un'eccellente flessibilità della marcia superiore, alleata ad una velocità massima di 180 miglia all'ora. A differenza di alcuni dei suoi rivali, il Testarossa possedeva comandi leggeri ed era relativamente facile da guidare, fattori che, uniti alle sue prestazioni eccezionali e all'aspetto sorprendente, contribuivano a un alto e costante livello di domanda.
Nel 1992 l'originale Testarossa è stato sostituito dalla versione 512 TR ampiamente rivisitata e migliorata, con 422bhp in presa e un grip notevolmente superiore rispetto al suo predecessore, quest'ultimo molto apprezzato dal tester di Autocar: "Il 512 ha risolto le informazioni sul manto stradale in modo esplicito ; il feedback del Testarossa non era così nettamente focalizzato né, in definitiva, utile quando si viaggia velocemente. " E il 512 TR potrebbe certamente gestirlo, la sua velocità massima richiesta è di 314 km / h.
Questa splendida 512 TR è stata venduta nuova al suo primo proprietario in Germania, prima di essere acquisita nel 2005 dall'attuale venditore in Italia. Per ragioni fiscali ha cambiato la proprietà tra le sue società, ma il TR è sempre stato tenuto dal venditore come parte della sua scuderia di Ferrari, tra cui 365 GT 2 + 2, 512 BBi e 575. La distanza totale percorsa da nuovi importi a soli 44.000 chilometri. È importante sottolineare che questa vettura dispone di freni antibloccaggio, un'opzione al momento, anche se l'ABS può essere spento dal conducente.
L'auto è descritta dal venditore come in condizioni generalmente eccellenti e viene fornita con documenti di registrazione italiani, il libretto di istruzioni e il manuale di servizio originali e il kit di attrezzi originale, compreso il kit di foratura per pneumatici di emergenza. Rifinita nella classica combinazione di colori del rosso con interni in pelle nera, questa 512 TR è una proposta molto attraente per gli appassionati della Ferrari.
Immatricolazione 1993
3 utilizzatori
Rossa interno in pelle nera
KM 47.000
Versione con ABS
Seguita sempre da rete ufficiale Ferrari, con ampia documentazione cartacea
Certificata Ferrari classiche
Introduced in 1992, the 512 TR was one of the final developments of Ferrari's sensational Testarossa supercar. Ferrari's flagship model, the Testarossa revived a famous name from the Italian company's past when it arrived in 1984. A 'next generation' Berlinetta Boxer, the Testarossa retained its predecessor's amidships-mounted, 5.0-litre, flat-12 engine; the latter now boasting a maximum power output raised to 380bhp courtesy of four-valve cylinder heads. Despite the power increase, smoothness and driveability were enhanced, the car possessing excellent top gear flexibility allied to a maximum speed of 180mph. Unlike some of its rivals, the Testarossa possessed light controls and was relatively easy to drive, factors which, allied to its outstanding performance and stunning looks, contributed to an instant and sustained high level of demand.
In 1992 the original Testarossa was succeeded by the extensively revised and improved 512 TR version, which came with 422bhp on tap and noticeably greater grip than its predecessor, the latter being much appreciated by Autocar's tester: 'The 512 resolved information about the road surface explicitly; the Testarossa's feedback wasn't as sharply focussed nor ultimately as useful when travelling quickly.' And the 512 TR could certainly manage that, its claimed top speed being 314km/h.
This stunning 512 TR was sold new to its first owner in Germany before being acquired in 2005 by the current vendor in Italy. For fiscal reasons he changed the ownership among his companies, but the TR has always been kept by the vendor as part of his stable of Ferraris, among them a 365 GT 2+2, 512 BBi and 575. The total distance travelled from new amounts to a mere 44,000 kilometres. Importantly, this car features anti-lock brakes, an option at the time, though the ABS may be switched off by the driver.
The car is described by the vendor as in generally excellent condition and comes with Italian registration documents, the original instruction book and service manual, and the original tool kit, including the emergency tyre puncture kit. Finished in the classic colour combination of red with black leather interior, this 512 TR is a most attractive proposal for the Ferrari aficionado.
Registration on 1993
3 users
Red exterior, black leather interior
KM 47,000
Version with ABS
Always followed by official Ferrari's network, with extensive paper documentation
Classic Ferrari certified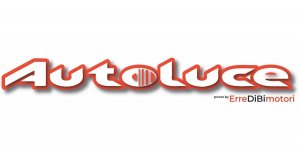 ---
Autoluce by Erredibimotori
Contact Person
Kontaktperson
---