1980 BMW M1
German delivery / Collectors Condition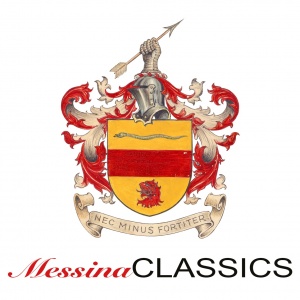 Location
Description
1980 – BMW – M1
GERMAN / DEUTSCH
- Sammlerzustand
- Erstauslieferung Deutschland & nachvollziehbare Historie
- 31.000km (Tacho abgelesen)
Die Historie des BMW M1 ist anhand des alten & neuen deutschen Fahrzeugbriefs seit Erstzulassung bis heute nachvollziehbar. Die Erstzulassung erfolgte 1980 in Bayern und danach wurde der M1 in Norddeutschland 2007 umgemeldet. Sämtliche Stempel bestätigen An- & Abmeldungen über die Wintermonate. Der M1 ist unfallfrei. Aufgrund der passionierten Pflege befindet sich das Fahrzeug im Sammlerzustand.
Sie haben hier die äußerst seltene Gelegenheit, einen M1 in hervorragendem Zustand und nachvollziehbarer Historie zu erwerben.
Modelgeschichte:
Der M1 wurde als reines Rennfahrzeug 1978 konzipiert. Zur Homologation entstanden 399 Straßenversionen. Federführend war Giogetto Giugiaro von ItalDesign.
Der Wagen wurde mit einem 277-PS M88 Reihen-Sechzylinder Motor & Kugelfischer Einspritzung ausgestattet. Die M1-Rahmen wurden von der Firma Marchesi in Modena gebaut. Die GFK-Karosserie lieferte T.I.R. zu deren Kunden auch Ferrari gehörte. Beide Komponenten wurden bei ItalDesign montiert & von der Firma Baur fertiggestellt. Danach wurden die M1 an die Motorsport GmbH überstellt.
Verkauf im Kundenauftrag.
(Alle Angaben ohne Gewähr, Irrtümer / Änderungen vorbehalten)
MESSINA CLASSICS
Verkauf | Auftragssuche | Beratung |
www.messinaclassics.de
:::::::::::::::::::::::::::::::::::::::::::::::::::::::::::::::::::::::::::::::::::::::::::::::::::::::::
1980 – BMW – M1
ENGLISH / ENGLISCH
- Collector´s condition
- German delivery & traceable history
- 31.000km (read from speedometer)
The history of this BMW M1 is fully traceable via the old & new German vehicle registration documents. According to the documents the car was first registered in Bavaria in 1980 where it remained until 2007. Afterwards its new home was north Germany. Various stamps proof that the car was de-registered through winter-months. This BMW M1 is accident-free. Via the passionate care of these collectors the unique car presents itself in a collectors-condition.
You have the unique chance to acquire a very rare car with racing DNA. A BMW M1 in superb condition & traceable history.
Model-history:
The M1 was designed in 1978 as a pure racing-car. 399 street-versions were produced in order to homologate the M1. The car was designed by Giogetto Giugiaro von ItalDesign.
It was fitted with a 277-DIN-BHP M88 six-cylinder engine. Chassis were produced by Marchesi in Modena. The GFK-bodies by T.I.R. (Ferrari-supplier) and finished by ItalDesign & Baur. Afterwards the M1 was delivered to Motorsport GmbH.
(All information was given to the best of our knowledge and belief; errors excepted and subject to change.)
MESSINA CLASSICS
Sales | Scouting | Expert advice
www.messinaclassics.de
[email protected]
Mobil: +49 172 14 800 81
SHOWROOM:
Motorworld Region STUTTGART
Graf-Zeppelin Platz
D-71034 Böblingen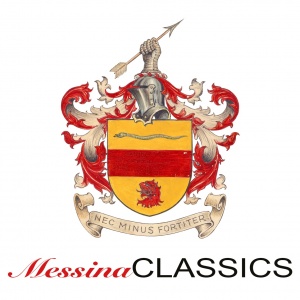 ---
Motorworld Region Stuttgart, Graf-Zeppelin-Platz 1, 71034 Böblingen
Germany

Contact Person
Kontaktperson
---