1962 Alfa Romeo Giulia
Sprint 1600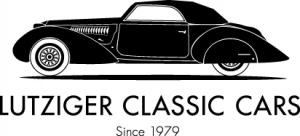 Location
Description
Alfa Romeo Giulia Sprint 1600
First registration in January 1963, Alfa Romeo Giulia Sprint 1600, Bertone Coupé, Matching Numbers
Full restoration, absolutely exceptional condition, authentic and original
Double overhead camshaft engine with 2 Weber twin carburettors 40 DCOE, approx. 100 hp
5-speed gearbox
Front disc brakes
The engineer Giuseppe Busso rejoined Alfa Romeo at the end of the 1940s after a short engagement at Ferrari and was significantly responsible for the magnificent aluminium block engine with double overhead camshafts. These powerful and characterful engines were far ahead of their time and were installed in almost all Alfa Romeo models for around 50 years. The fascination of the thrilling engine sound and breathtaking power delivery has always found its enthusiasts. Opening the engine bonnet reveals one of the most beautiful engines, which could also stand as a sculpture in a living room. The very advanced technology of that time is combined with a timelessly elegant and sporty car design by Bertone.
This Giulia Sprint has been restored in a very extensive and consequent way. This classic car has been restored to the highest standard and all the mechanics have been completely rebuilt as well. The corresponding photo documentation is available. For Alfa enthusiasts and collectors, this exceptionally beautiful Giulia Sprint with the 1600 engine is an extremely rare opportunity! Only 3'701 coupés of the 1600 were produced in 1962 and this Giulia Sprint 1600 is one of the last cars of this series to be produced. A viewing in personal will amaze and excite you without exception.
Please, check our website www.lutziger-classiccars.ch for more detailed pictures.
GERMAN LANGUAGE:
Alfa Romeo Giulia Sprint 1600
Erstzulassung Januar 1963, Alfa Romeo Giulia Sprint 1600, Bertone Coupé, Matching Numbers
Totalrestauration in absoluten Ausnahmezustand, authentisch und original
Doppelnockenwellenmotor mit 2 Weber-Doppelvergaser 40 DCOE, Motorleistung ca. 100 PS
5-Ganggetriebe
Scheibenbremsen vorne
Der Ingenieur Giuseppe Busso kam Ende der 40er Jahre nach einem kurzen Gastspiel bei Ferrari zurück zu Alfa Romeo und war massgeblich prägend für den prachtvollen Alublockmotor mit zwei obenliegenden Nockenwellen. Diese leistungsstarken und charaktervollen Motoren waren ihrer Zeit weit voraus und fanden rund 50 Jahre lang ihren Einsatz in fast allen Alfa Romeo Modellen. Die Faszination aus unvergleichlichen Motorensound und atemberaubender Leistungsentfaltung fand schon immer Ihre Liebhaber. Beim Öffnen der Motorhaube wird der Blick auf einer der schönsten Motoren freigeben, die auch als Skulptur in einem Wohnzimmer stehen könnte. Verpackt ist die damals sehr fortschrittliche Technik in einem zeitlos eleganten und sportlichen Karosserie-Design von Bertone.
Diese Giulia Sprint wurde sehr aufwendig und konsequent restauriert. Das Fahrzeug ist auf höchstem Niveau neu aufgebaut und auch die Technik ist komplett überholt. Die entsprechende Fotodokumentation ist vorhanden. Für Liebhaber und Sammler stellt diese atemberaubend schöne Giulia Sprint mit dem 1600er Motor in diesem Ausnahmezustand eine äusserst seltene Gelegenheit dar! Vom 1600er wurden ab 1962 in diesem Jahr gerademal 3'701 Coupés hergestellt und diese Giulia Sprint 1600 ist einer der letzten produzierten Fahrzeuge dieses Modells. Eine persönliche Besichtigung wird Sie in Staunen versetzen und ausnahmslos begeistern.
Irrtümer, Fehler und Zwischenverkauf vorbehalten.
Weitere, detaillierte Bilder von diesem Alfa Romeo Giulia Sprint 1600, finden Sie auf unserer Homepage www.lutziger-classiccars.ch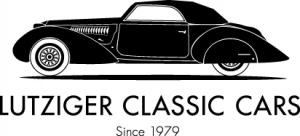 ---

---