1966 Alfa Romeo Giulia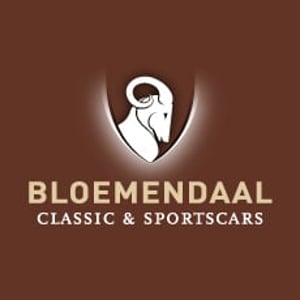 Bloemendaal Classic & Sportscars
Location
Description
🇩🇪 Informationen auf Deutsch:
Getriebe: 5 Gänge, Schaltgetriebe
Modelljahr: 1966
Motorhubraum: 1.600 cc
Leergewicht: 860 kg
zGG: 860 kg
Höchstgeschwindigkeit: 1910 km/h
🇬🇧 Information in English:
Transmission: 5 gears, Manual gearbox
Model year: 1966
Engine capacity: 1.600 cc
Empty weight: 860 kg
GVW: 860 kg
Top speed: 1910 km/h
🇫🇷 Informations en Français:
Transmission: 5 vitesses, Commande manuelle
Année du modèle: 1966
Capacité du moteur: 1.600 cc
Poids à vide: 860 kg
PBV: 860 kg
Vitesse de pointe: 1910 km/h
🇳🇱 Informatie in het Nederlands:
Transmissie: 5 versnellingen, Handgeschakeld
Modeljaar: 1966
Motorinhoud: 1.600 cc
Ledig gewicht: 860 kg
GVW: 860 kg
Topsnelheid: 1910 km/u
The name says it all: "special". And for sure this Alfa Romeo can be called that. Because with a production number of 1366 pieces in total, this can certainly be called exclusive. And what about the styling? The renowned designer Franco Scaglione working for Bertone, delivered at the time an absolute masterpiece that actually belongs in an art museum, but which, although very rarely, can be seen on the road. Very special is that the aerodynamic body has a drag coefficient of only 0.28. Truly unique at that time, and even for the next two decades, because it was only then that it was surpassed.
This Giulia Sprint Speciale is one of the last copies delivered and was registered in 1966. It is the 1600cc. version, which means that the 116 bhp 4-cylinder DOHC engine, connected to a wonderful smooth shifting five-speed gearbox, only has to move 860 kg. All this is done with such flexibility and ease of use that every kilometer is a true joy. The great enjoyment also continues when you see the beautiful interior, where every detail proves that the total restoration that this car has recently undergone, has been one of a high class. We personally kept an eye on this restoration and many photos testify to a thorough "bare metal" and professional approach. After it was fineshed, the car only made the test kilometers and we now have a great Giulia SS on display. And we are very happy about this, because an SS of this quality is very hard to find.
The car is completely original. Even the beautiful and expensive Borrani spoke rims were at the time available as an option.
Alfa Romeo guarantees superbly driving cars, and when all that beautiful technique is fitted in a body that has no equal in terms of styling, then you must be envied as the owner of something so beautiful, right?
= Bedrijfsinformatie =
GEWIJD AAN DE MOOISTE KLASSIEKE AUTO'S
Wij bedienen autoliefhebbers uit vele landen. Onze service, openheid en liefde voor klassieke auto's staan garant voor een lange termijn relatie. Kopers, verkopers, beginnende klassiekerliefhebbers of ervaren verzamelaars: iedereen kan rekenen op onze expertise, integriteit en aandacht voor detail.
Op onze website staat het uitgebreide aanbod van bijzondere auto's: dat kan variëren van auto's van meer dan een eeuw oud tot youngtimers en van sportscars tot historische rallyauto's. Veelal betreffen dit modellen van Engelse, Duitse en Italiaanse merken zoals Austin Healey, Alvis, Bentley, Jaguar, Aston Martin, Mercedes, Audi, Porsche, Alfa Romeo, Lancia, Ferrari, Maserati, enz.
Onze collectie is bijna geen week hetzelfde: dus neem regelmatig een kijkje, of kom, liefst na afspraak, langs in onze royale showroom.
DEDICATED TO THE MOST BEAUTIFUL CLASSIC CARS
We service car enthusiasts from many countries. Our service, openness and love for classic cars guarantee a long term relationship. Buyers, sellers, novice classic lovers or experienced collectors: anyone can count on our expertise, integrity and attention to detail.
On our website we offer a wide range of special cars: varying from cars which are over a century old, both Young timers and sports cars as well as historic rally cars. The models are mostly of English, German and Italian built such as Bentley, Jaguar, Austin Healey, Alvis, Aston Martin, Mercedes, Audi, Porsche, Alfa Romeo, Lancia, Ferrari, Maserati, etcetera. Our collection varies almost every week: so do check our website regularly, or come and visit us in our spacious showroom (preferably with pre-appointment).
Do not hesitate to contact us; we look forward to meeting you!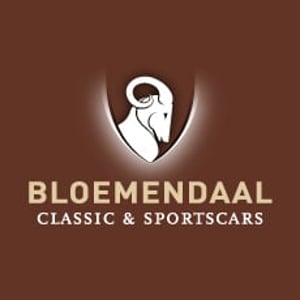 ---
Bloemendaal Classic & Sportscars
Contact Person
Kontaktperson
---