1938 Alfa Romeo 6C
2300 B Lungo Worblaufen Cabriolet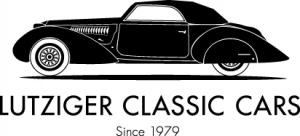 Location
Description
1938 Alfa Romeo 6C 2300 B Lungo Worblaufen Cabriolet
Exhibition Car at the Geneva Motor Show 1938 at Carrosserie Worblaufen
On exhibition at the Geneva Motor Show 2018 to celebrate the car's 80th anniversary
Spectacular one-off worldwide with special aluminium bodywork
Black paintwork
Spoked rims in red
Red leather interior
Soft top in off-white
Original mileage 57'900 kms
This is the story of the two "Show Sisters" Alfa Romeo 6C 2300 B Worblaufen Cabriolet:
In 1938, at the International Motor Show in Geneva, this Alfa Romeo 6C 2300 B Lungo Worblaufen Cabriolet was presented at the own pavilion of the company "Carrosserie Worblaufen Fr. Ramseier & Co.". At the same time, this Alfa Romeo 6C 2300 B Pescara Worblaufen Cabriolet was presented at the official Alfa Romeo pavilion. Both absolutely unique hand-built rarities! Based on the ready-to-run and motorised chassis of Alfa Romeo, the coachwork was developed and manufactured by "Carrosserie Worblaufen". At the time, it was fashionable for prestigious coachwork designers and manufacturers to build their exclusive creations on commission for customers. The "Carrosserie Worblaufen" manufacture, with up to 40 employees, created an incredibly advanced and aerodynamic cabriolet design for its period, which was presented to the public at this mentioned motor show with these two breathtakingly beautiful and elegant cabriolets:
The Alfa Romeo 6C 2300 B Lungo Worblaufen Cabriolet and the Alfa Romeo 6C 2300 B Pescara Worblaufen Cabriolet. The "Lungo" features a wheelbase of 325cm, while the "Pescara" is based on the shorter "Corto" chassis with a wheelbase of 300cm. Both cabriolets are absolutely unique and are equipped with the patented convertible top. Thanks to an integrated spiral spring and an sophisticated mechanism, the top could be operated with only one hand and folded very compactly. It is particularly worth mentioning that these bodies were formed by hand from lightweight aluminium, resulting in an extremely light vehicle weight.
These two "show sisters" and stars of the 15th Geneva Motor Show, are now available for sale. Both classic cars have very extensive and detailed documentation. They also include correspondence between Carrosserie Worblaufen and the customer of this cabriolet.
The advanced technology of the Alfa Romeo 6C 2300 was a milestone in the history of the automobiles, as it was among the earliest European cars to be developed with independent suspension. The engine, introduced in 1934, with 6 cylinders in line and a capacity of 2'309 cc, is made of a cast iron monobloc and an aluminium alloy cylinder head. The valves are in a V arrangement in the cylinder head and are driven by two overhead camshafts, driven and controlled by a chain timing gear. This engine remained in Alfa Romeo's range until 1952. Combined with a four-speed gearbox, with a gear lever on the centre tunnel, this cabriolet was a very sporty car. The drum brakes on the four wheels were hydraulically operated and no longer by mechanical linkages as on the 6C 1750.
Carrosserie Worblaufen Car 1: Alfa Romeo 6C 2300 B Lungo Worblaufen Cabriolet
This cabriolet from Carrosserie Worblaufen was commissioned by the first owner back in 1937 and it was agreed that this car would be allowed to be exhibited at the 1938 Geneva Motor Show. After only one year, this convertible was then sold on to its second owner, who passed it years later on to his daughter. She kept it until 1952 and then she sold it to the third owner. Since 1979 it has been in the collection of Lutziger Classic Cars and the complete history therefore shows only four owners in a life-time of more than 80 years of this unique cabriolet from Carrosserie Worblaufen. The corresponding owners' names are known and are documented. The following documents are particularly worth of mentioning:
- Correspondence and purchase contract between client/buyer and Carrosserie Worblaufen
- Correspondence with the secretary's office of the Geneva Motor Show
- Original vehicle registration card printed on textile paper
- Historical customs declaration card and export permit for motor vehicles
- Carrosserie Worblaufen company card with advertising image of this Alfa Romeo
- Historical original pictures
- And a lot more
In exceptionally original and unrestored condition, this Alfa Romeo 6C 2300 B Lungo from Worblaufen shows an evenly authentic patina all around. In a breathtaking beauty, this one-off is an irresistible collector's car that represents an absolutely rare opportunity and, especially in combination with the second "Worblaufen" Alfa Romeo from the Geneva Motor Show in 1938, is an unbelievable sensation.
Please, check our website www.lutziger-classiccars.ch for more detailed pictures.
GERMAN LANGUAGE:
1938 Alfa Romeo 6C 2300 B Lungo Worblaufen Cabriolet
Ausstellungsfahrzeug am Automobil-Salon Genf 1938 bei Carrosserie Worblaufen
Zum 80-jährigen Jubiläum des Fahrzeugs ausgestellt am Automobil-Salon Genf 2018
Weltweit spektakuläres Einzelstück mit Sonderkarosserie aus Aluminium
Lackierung in Schwarz
Speichenfelgen in Rot
Rotes Lederinterieur
Verdeck in Crème-Weiss
Original Kilometerstand 57900
Die Geschichte der beiden Geschwister Alfa Romeo 6C 2300 B Worblaufen Cabriolet:
Im Jahr 1938, am internationalen Automobil-Salon in Genf, wurde am eigenen Stand der Firma Carrosserie Worblaufen Fr. Ramseier & Co. exakt dieser Alfa Romeo 6C 2300 B Lungo Worblaufen Cabriolet präsentiert. Gleichzeitig am offiziellen Stand von Alfa Romeo war dieser 6C 2300 B Pescara, das zweite Alfa Romeo Worblaufen Cabriolet zu bewundern. Beide absolut einmalig, von Hand gefertigte Raritäten! Auf Basis der fahrbereiten und motorisierten Chassis von Alfa Romeo, wurden die bei Carrosserie Worblaufen entwickelten und gefertigten Karosserien montiert. Zu seiner Zeit war es üblich, dass namhafte Karosseriedesigner und -bauer ihre exklusiven Kreationen im Kundenauftrag fertigten. Die Manufaktur Carrosserie Worblaufen mit bis zu 40 Mitarbeitern, entwarf für damalige Zeit ein unfassbar modernes und aerodynamisches Cabriolet-Design, das sich mit diesen beiden atemberaubend schönen und eleganten Cabriolets den Besuchern des erwähnten Automobil-Salons zur Schau stellte:
Der Alfa Romeo 6C 2300 B Lungo Worblaufen Cabriolet und der Alfa Romeo 6C 2300 B Pescara Worblaufen Cabriolet. Der Lungo zeichnet sich mit einem Radstand von 325cm aus, während der Pescara auf dem kürzeren Corto Chassis mit 300cm Radstand aufbaut. Beide Cabriolets sind absolute Einzelstücke und besitzen das seinerzeit patentierte Cabrioverdeck. Dank integrierter Spiralfeder und ausgeklügelter Mechanik, konnte das Verdeck mit nur einer Hand bedient werden und faltete sich sehr kompakt zusammen. Besonders erwähnenswert ist, dass diese Karosserien von Hand aus leichtem Aluminium geformt wurden und dadurch ein äusserst leichtes Fahrzeuggewicht erreicht wurde.
Diese beiden Geschwister und Stars des 15. Automobil-Salons in Genf, werden nun zum Verkauf angeboten. Beiden Fahrzeugen liegen sehr umfangreiche und detaillierte Dokumente vor. Darin sind auch Schriftwechsel zwischen der Carrosserie Worblaufen und dem Auftraggeber des Cabriolets enthalten.
Die innovative Technik des Alfa Romeo 6C 2300 war ein Meilenstein in der Geschichte des Automobils, da er unter den ersten europäischen Fahrzeugen mit Einzelradaufhängung war. Der 1934 eingeführte Motor mit 6 Zylindern in Reihe mit 2309 ccm, besteht aus einem Monoblock aus Gusseisen und einem Zylinderkopf aus Aluminiumlegierung. Die Ventile sind in V-Anordnung im Zylinderkopf werden mittels zwei obenliegenden Nockenwellen betätigt, angetrieben und gesteuert durch ein Kettengetriebe. Dieser Motor blieb bei Alfa Romeo bis ins Jahr 1952 im Angebot. In Verbindung mit einem Vierganggetriebe, mit Schaltknauf am Mitteltunnel, war dieses Cabriolet ein sportliches Fahrzeug. Die Trommelbremsen an den vier Rädern waren hydraulisch betätigt und nicht mehr wie beim 6C 1750 über Gestänge.
Carrosserie Worblaufen Fahrzeug 1: Alfa Romeo 6C 2300 B Lungo Worblaufen Cabriolet
Dieses Cabriolet von Carrosserie Worblaufen wurde bereits 1937 durch den Erstbesitzer in Auftrag gegeben und es wurde vereinbart, dass dieses Fahrzeug nach der Fertigstellung am Automobil-Salon 1938 in Genf ausgestellt werden darf. Nach nur einem Jahr wurde dieses Cabriolet dann an den Zweitbesitzer weiterverkauft, der es Jahre später an seine Tochter vermachte. Erst 1952 verkaufte sie es an den dritten Besitzer. Seit 1979 ist es in der Sammlung von Lutziger Classic Cars und die lückenlose Historie weist damit lediglich vier Fahrzeughalter in einer über 80-jährigen Lebensgeschichte dieses Unikats von Carrosserie Worblaufen auf. Die entsprechenden Namen sind bekannt und belegbar. Besonders erwähnenswert sind folgende Dokumente:
- Briefwechsel und Kaufvertrag zwischen Auftraggeber/Käufer und Carrosserie Worblaufen
- Schriftwechsel mit dem Sekretariat des Automobil-Salon Genf
- Original Fahrzeugausweis aus Textilpapier
- Historisches Verzollungsausweis und Ausfuhrfreipass für Motorfahrzeuge
- Carrosserie Worblaufen Firmenkarte mit Werbeabbildung von diesem Alfa Romeo
- Historische Originalfotos
- Und vieles mehr
In einem aussergewöhnlich originalen und unrestaurierten Zustand, zeigt dieser Alfa Romeo 6C 2300 B Lungo von Worblaufen rundum eine gleichmässig authentische Patina. In einer vollendeten Schönheit ist dieses Unikat ein unwiderstehliches Sammlerstück, welches ein absolut einmaliges Angebot darstellt und vor allem in Kombination mit dem zweiten Worblaufen Alfa Romeo vom Genfer Automobil-Salon aus dem Jahr 1938 eine unfassbare Sensation ist.
Irrtümer, Fehler und Zwischenverkauf vorbehalten.
Weitere, detaillierte Bilder von diesen Alfa Romeo 6C 2300 B Lungo Worblaufen Cabriolet, finden Sie auf unserer Homepage www.lutziger-classiccars.ch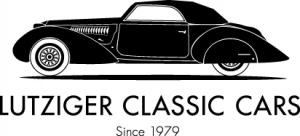 ---

---