Which passion came first, cars or watches?
Well, I received my first watch for my Communion when I was about 8 years old and I opened it up immediately to see how it functioned. In fact, all kinds of mechanised toys and machines intrigued me totally. Cars were also on my mind, in the form of my first model car, and motorsport has always been a passion of mine. So it's six of one and half a dozen of the other.
Some of your other sponsorships (polo, St Barth's sailing regatta, Rafael Nadal tennis, Bubba Watson golf, the world of film and arts) seem to represent the purest, 'human' side of competition and artistic performance. Would you say these represent the emotional – rather than simply 'technical' – side of a Richard Mille watch?
I think that what you say about competition and artistic performance is true. Golf is almost Zen-like, because you are playing against yourself, even if you are competing to win. In that sense, cars are quite unique, since you need to have so much physical material under control before you can even go around the track – it's quite mind-boggling, actually. But I wouldn't agree that a Richard Mille watch is simply 'technical', because I put passion into every single design of my timepieces, however technical, whether a jewellery piece for ladies or a complicated sports watch. And the reverse is also true; even my jewellery pieces have many technical aspects. I think it is hard to separate these two themes.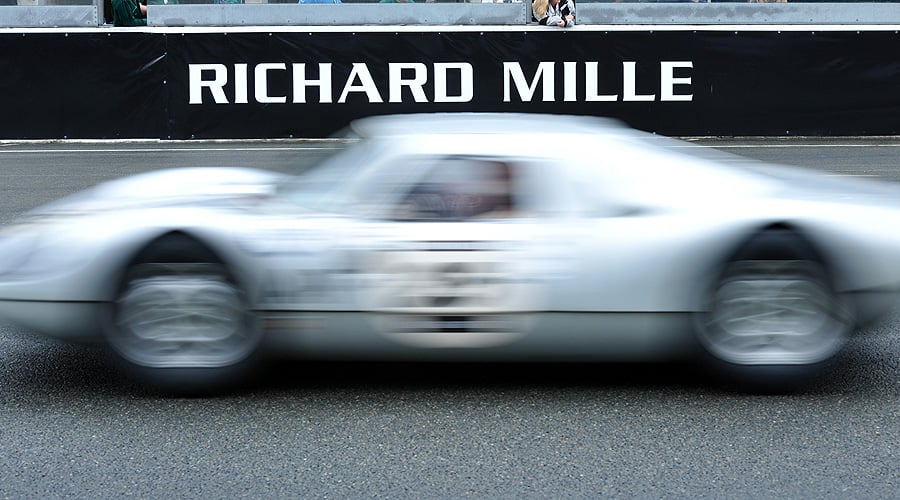 A Richard Mille watch is instantly recognisable. And yet now your collection embraces classic tonneau designs, round, over-sized instrument chronometers and fine, jewelled, ladies' evening watches. What is the 'Richard Mille DNA', and how do you maintain 'the look'?
Richard Mille watches offer the cutting edge from the world of many different techniques and concepts. Everything we do must, at the same time, encompass serious developments and open up new horizons for the future of watchmaking. Another aspect is that RM watches are easy to wear and extremely ergonomic. I also want to continue to open up high-quality watchmaking to the worlds of art, architecture, sport, lifestyle. Besides, my goal is to keep the entire collection coherent and I want clients to be able to find everything they desire – all within the world of RM watches.
Your watches are known for their technical artistry. The clear skeleton design allows virtually all components to be seen, and everything must be made to function perfectly while being a work of art in its own right. Which part of the watch, be it a component or material, has presented the most challenge in the 11 years since you first produced the RM 001?
I have always been fascinated by those large blow-up technical drawings of cars and engines. I could look at them for hours. Beautiful exterior lines can be sexy, but what is happening under the bonnet of the car is much more interesting for me. And this is exactly what you will see reflected in each of my watches. As to my biggest challenge, it was probably my first watch, the RM 001. I wanted the watch to grow out of the designs, materials, concepts, techniques, ideas and philosophy that I had – without any constraints. The final product ended up being totally uncompromising but expensive to make. This was a challenge, of course, that in the end turned out very positively and today everyone understands this philosophy of creating cutting-edge timepieces.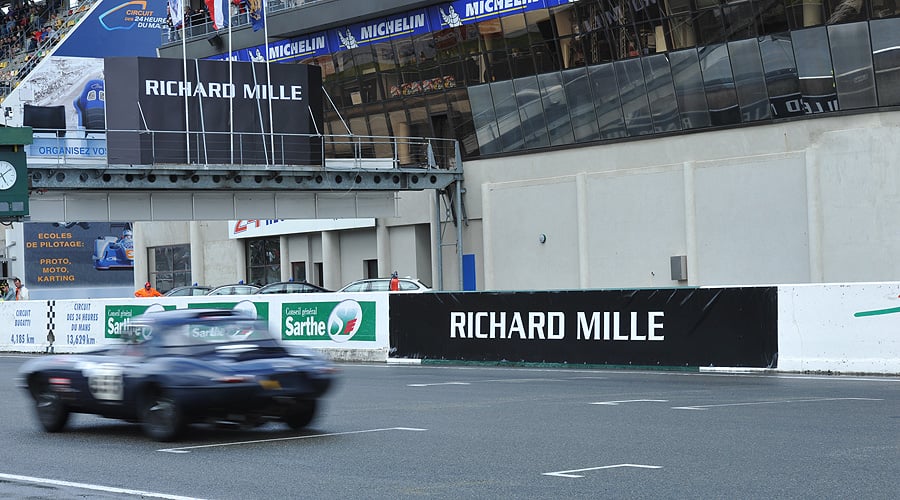 With a long-standing relationship with the Le Mans Classic, an association with Martin and Alex Brundle at this year's modern 24 Hours and being synonymous with Ferrari F1 driver Felipe Massa, are we going to see an even greater involvement from Richard Mille in the world of motoring in years to come?
It would be hard to imagine even more involvement with motorsport than there already is! However, the 'mix' of our participations and sponsorships will always move along with the development of circuits, events, partners around the globe, and so on. So stay tuned…


Photos: Richard Mille