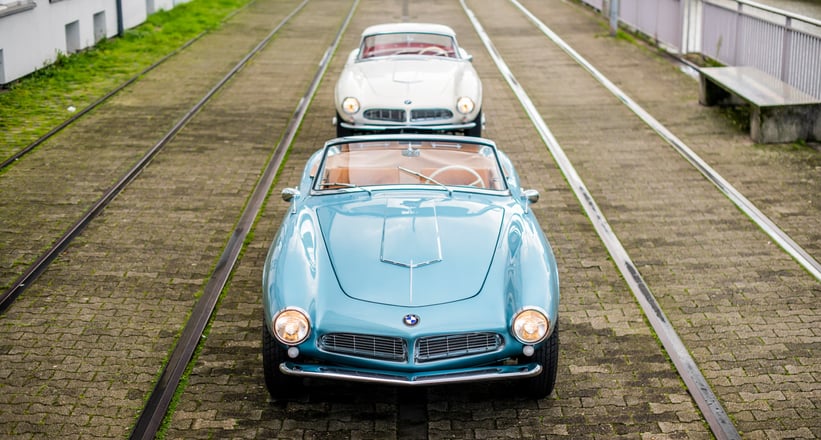 Once owned by the likes of Elvis Presley and John Surtees, the BMW 507 is not only one of the most beautiful cars of the 1950s, it's also one of the most highly coveted and collectable BMWs of all time. With a curvaceous all-aluminium body and a sonorous V8 under the hood, the 507's only real fault is that just two people can enjoy the driving experience at a time. However, Movendi have solved this problem for you, because they are now offering two fantastic examples of these Albrecht Graf von Goertz-designed Bavarian beauties, allowing you and three of your buddies to go on the road trip of a lifetime.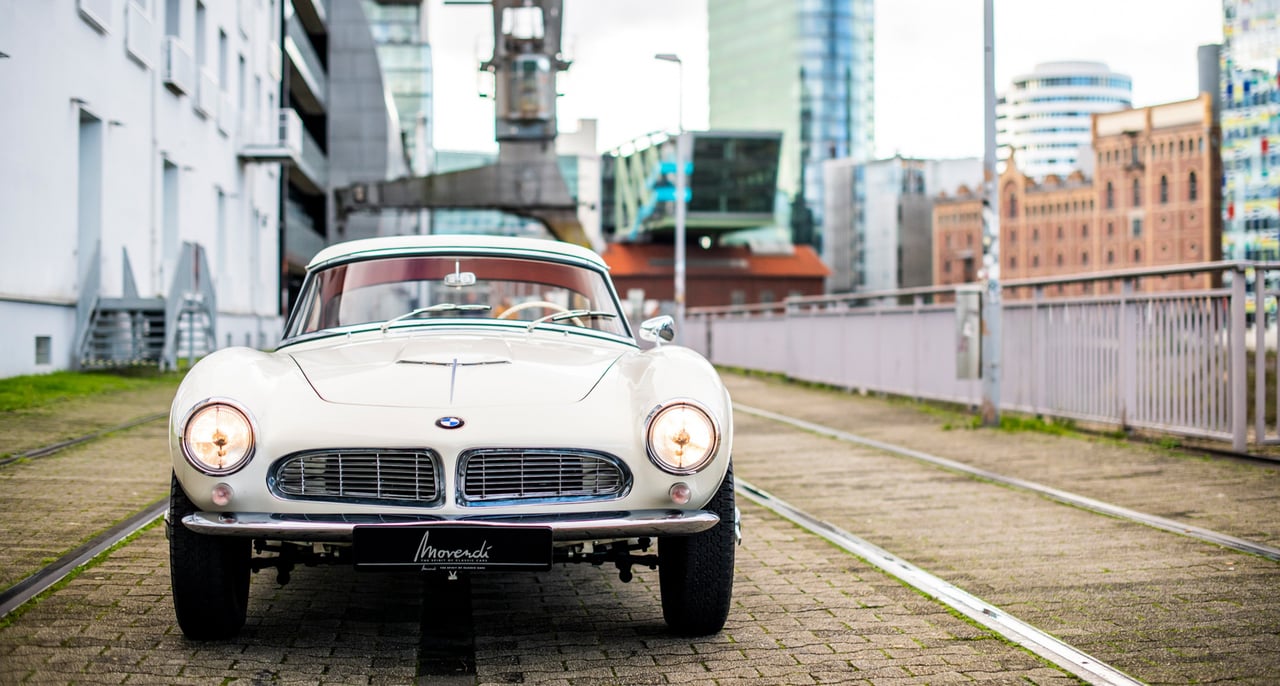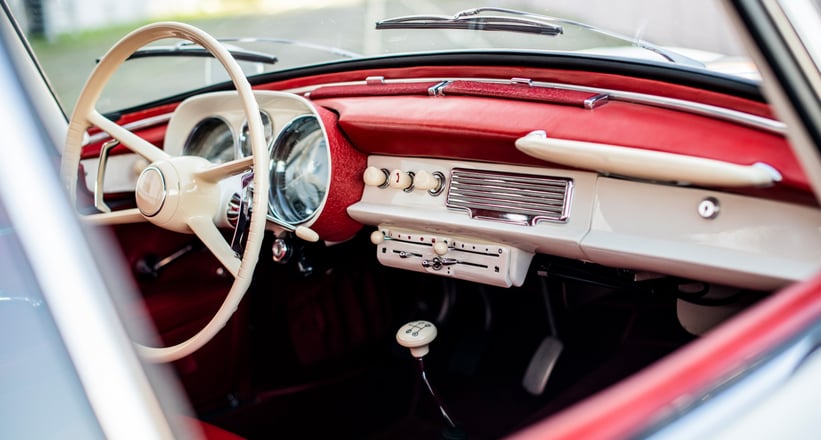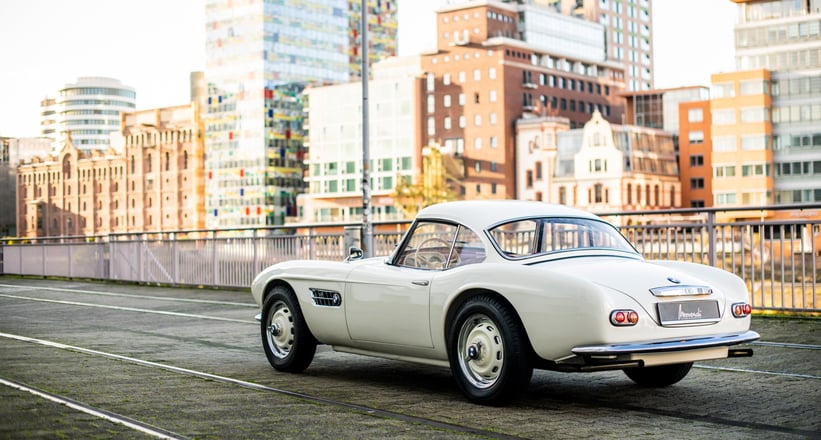 Let's examine the earlier car first, shall we? With only 254 units ever built, the 507 is an exceedingly rare car, but this 1957 BMW 507 is even rarer, being one of only 34 Series I roadsters. Delivered new to Zurich via the Swiss BMW dealer Motag, this 507 resided in the Swiss city for over 40 years under the care of one owner. Having been restored between 2007 and 2009, this gorgeous 507 won third prize at Pebble Beach in 2013 before being purchased by BMW Classic in 2016. It's last owner lived in Belgium, where it was registered until recently. Accompanied by its hard top and boasting its original interior and Rudge centre lock wheels, this 507 is simply waiting to be driven.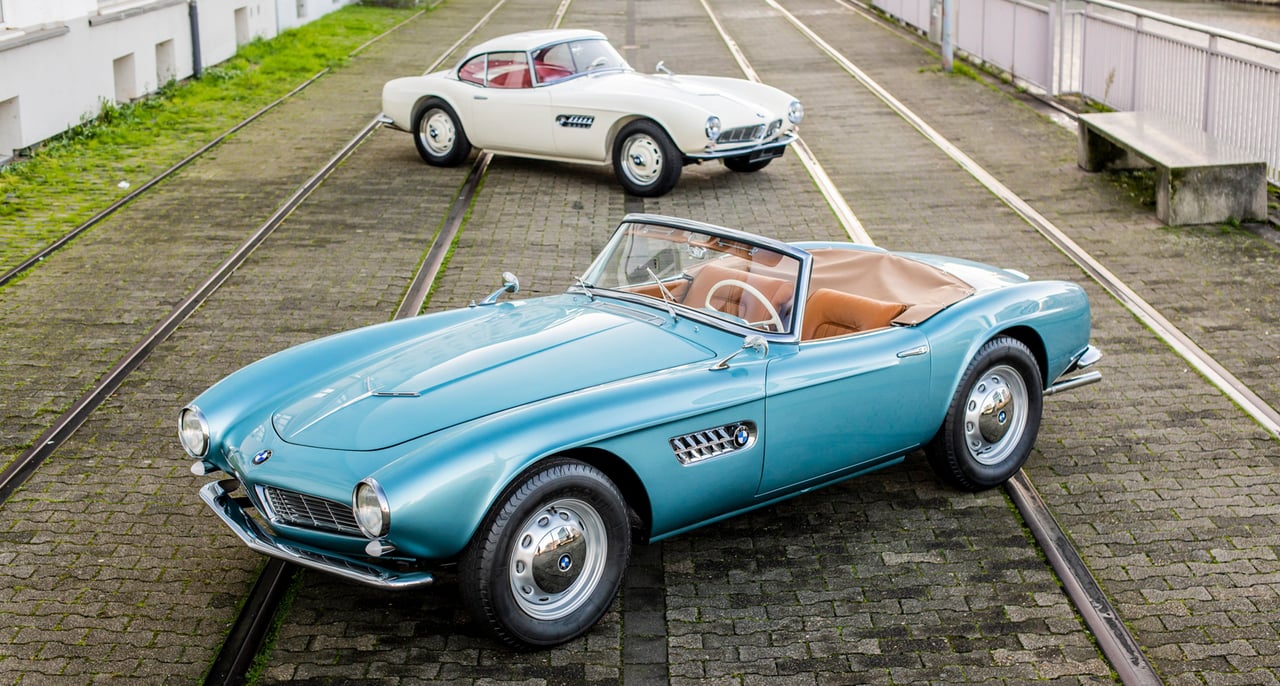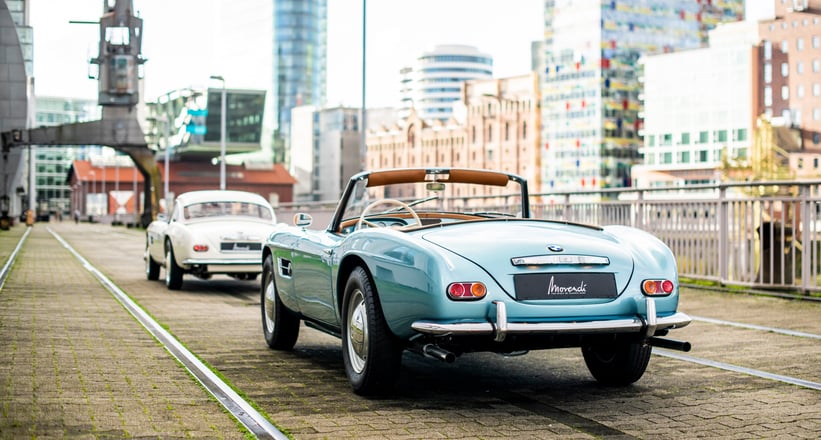 Next up is this stunning Silberblau 1959 BMW 507 Roadster Series II. Delivered new to American general importer Max Hoffman in New York, this 507 spent most of its early life near the Big Apple. First restored in the 1990s, this 507 had its colour changed to black, before it underwent another concours restoration in 2021 to return this fabulous roadster to its original shade of silver-blue, which pairs marvellously against its tan interior. Showing a mere 127 miles on the original tachometer, this ultimate driving machine has barely seen the open road. Now that both cars are in fantastic condition, we think it's high time someone took this pair of legendary BMWs on a nice long drive.
Photos by Remi Dargegen