Those who visited the 'BMW 507 – Lost and Found' exhibition in Munich in 2014 will scarcely believe that this gleaming white 507 is indeed the same car that was discovered by automotive journalist Jackie Jouret in a San Francisco pumpkin warehouse in 2009. Its condition was dire – the body was ravaged by rust, the red paintwork had faded to pink and the interior was falling apart. Two years after the exhibition and chassis #70079 shines like new, resplendent in its original shade of white. It's one of just 251 examples of Albrecht Graf Goertz's immortal roadsters built, and thus befitting of such fastidious treatment.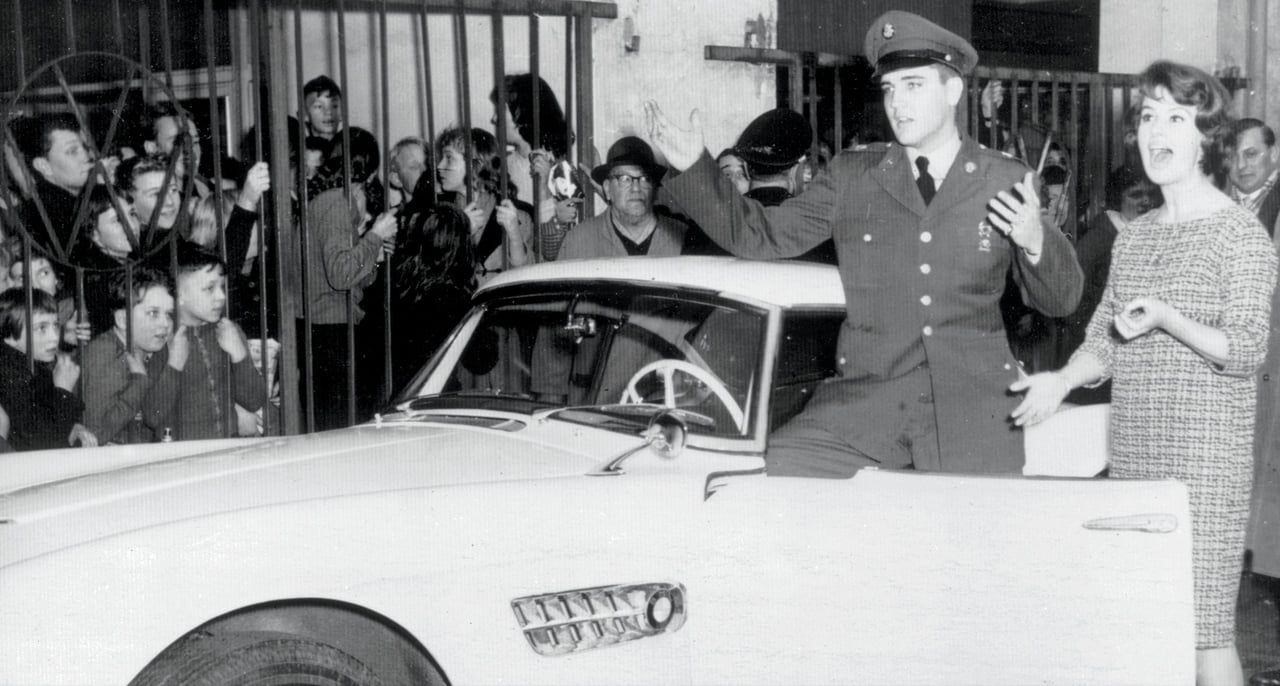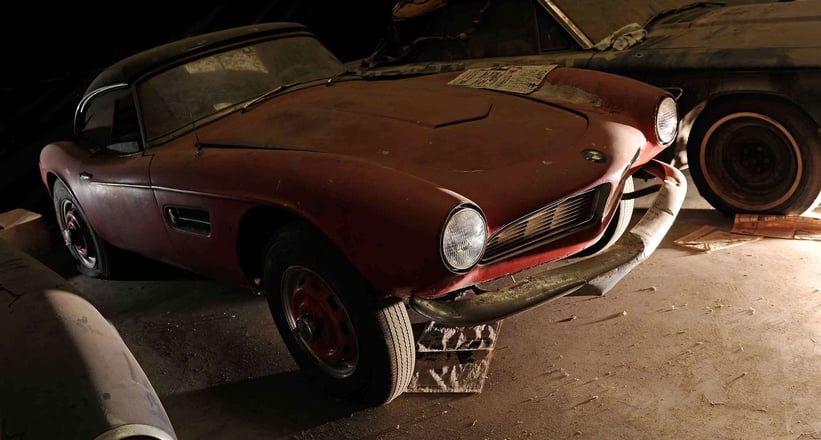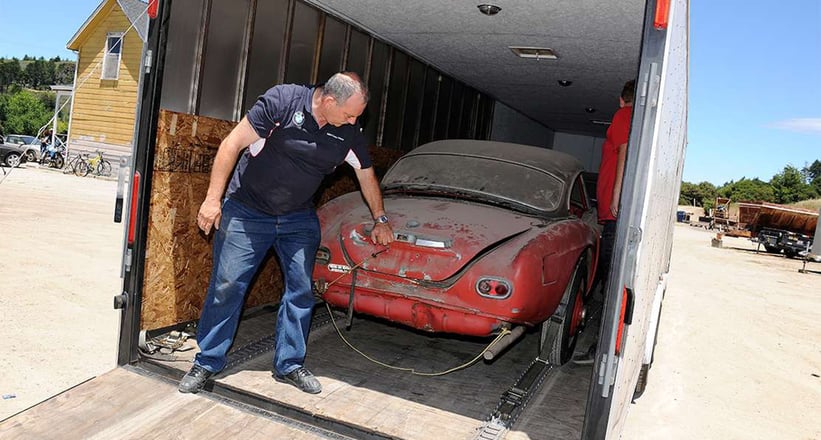 That this historically important BMW 507 today gleams in white instead of red may irk some Elvis fans. During the rock and roll legend's ownership of the car, when he was enlisted in Germany from 1958 until 1960, he'd repainted it red, allegedly to mask the love notes written in lipstick by his adoring female devotees. Once his time in the army was up Elvis returned to America, where shortly afterwards he put the car up for sale with a Chrysler dealer in New York. It was promptly bought for 4,500 US dollars by Tommy Charles, a DJ and hot-rod enthusiast from Alabama. He prepared the car for racing, installing a Chevrolet V8 in place of the BMW unit, a Borg-Warner gearbox and a new rear axle. In 1968, it then fell into the possession of Jack Castor, after he discovered it in a classified ad and drove it from Arizona to his home in San Francisco. Castor enjoyed the car until 1973, when he put it into storage ready for a restoration that, ultimately, it would wait over 40 years to receive.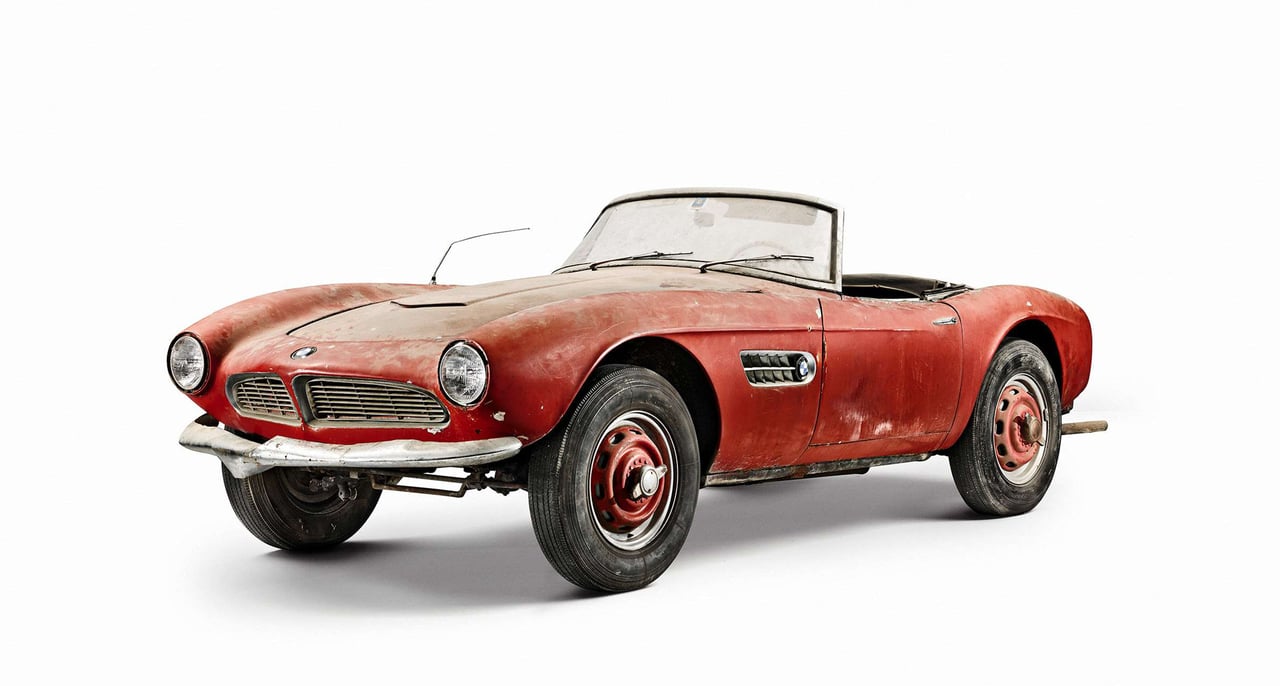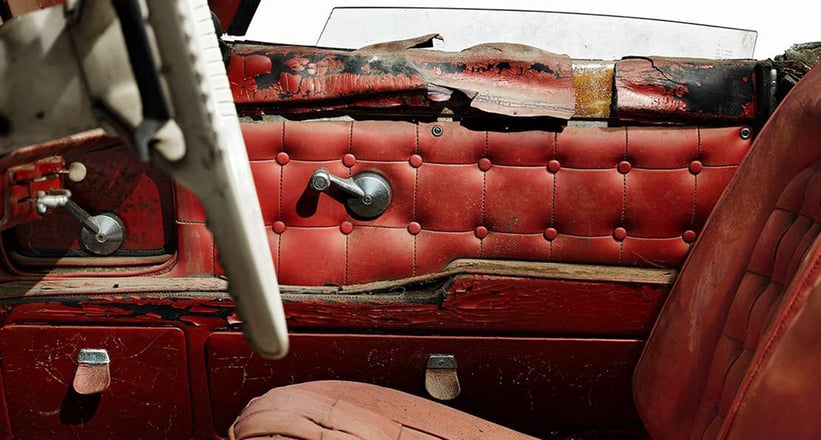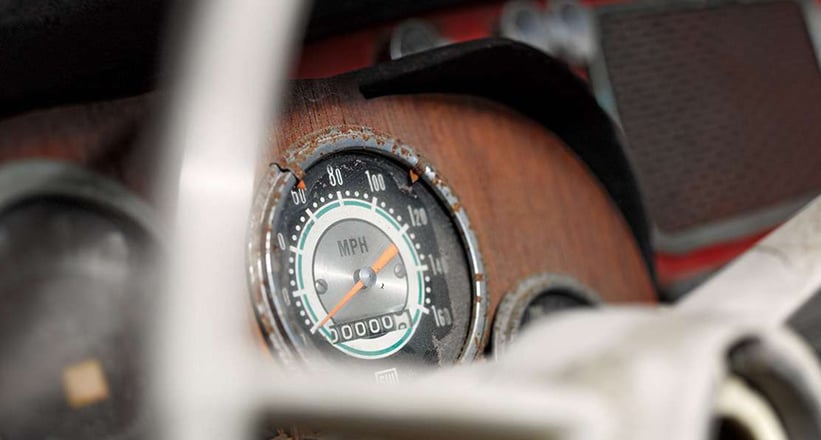 It was Castor's wish for the car to be returned to Munich. When it was finally delivered to the folks at BMW Classic in 2014, the picture was sobering. There was neither an engine nor a gearbox, the rear axle was from a Chevrolet and the dashboard was so distorted that it had to be re-cast. "We were shocked at its miserable state, especially considering its value in period" said Klaus Kutscher, who directed the restoration. He bluntly described the car as 'precious junk'.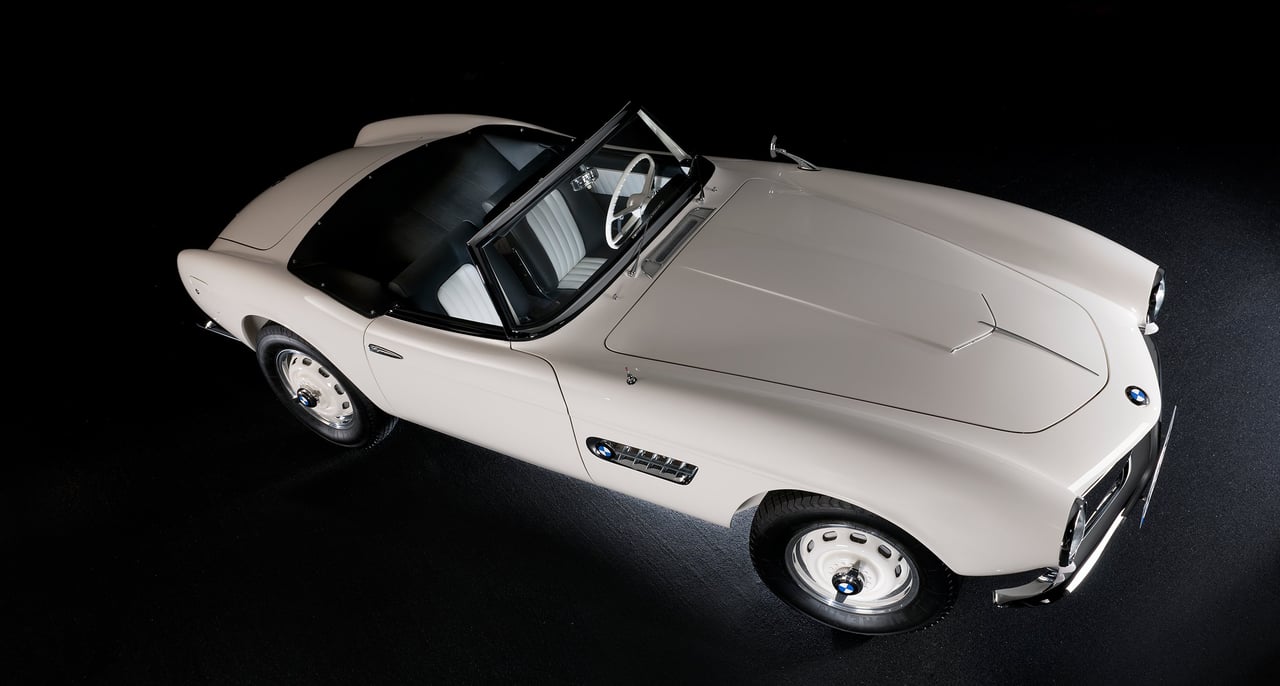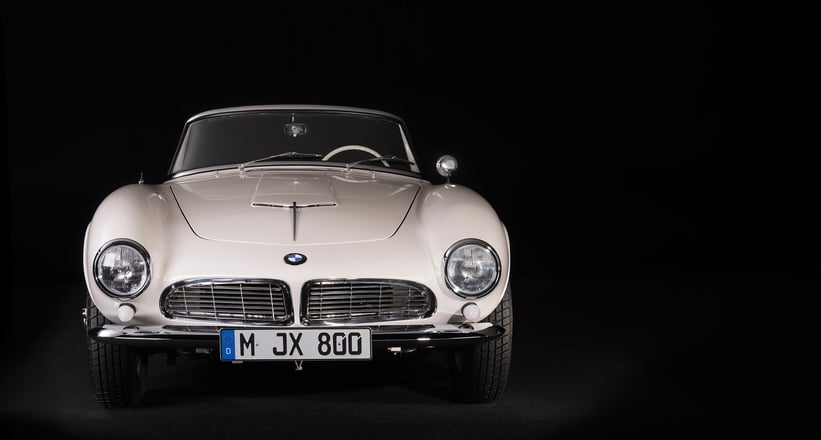 Interestingly, Elvis was not this car's only famous owner. After #70079 shone on BMW's stand at the 1957 Frankfurt Motor Show, it was used as a press car. Simultaneously, Hans Stuck was employed to advertise the 507 model to wealthy clients and VIPs, demonstrating this very car at a race at Monthléry in Paris. According to Stuck's son Hans-Joachim, Elvis was present at that very race. In addition, Stuck also campaigned the car in the 1958 European Hill Climb Championship, earning class victories in every event. It even starred in the German film Hula Hopp, Conny, before Elvis took delivery in December of 1958.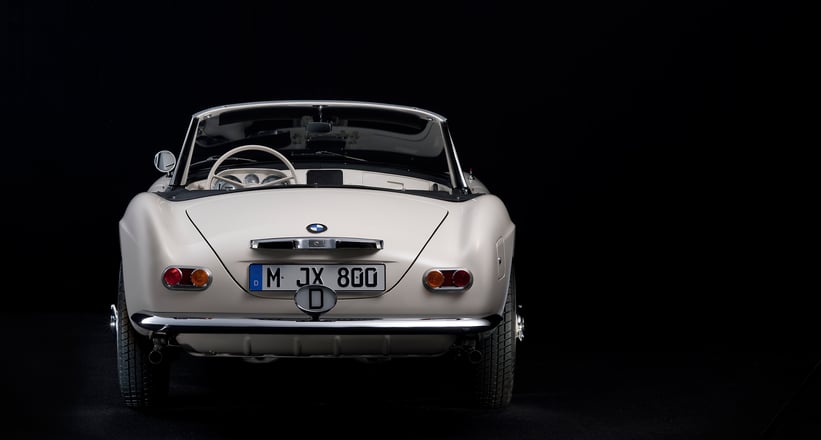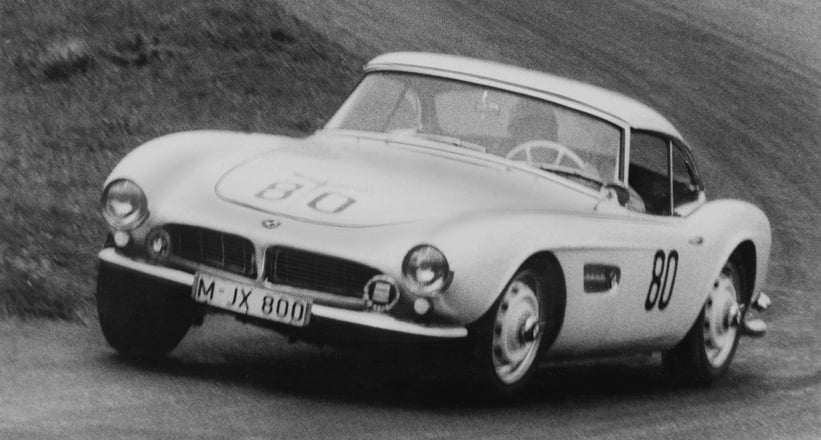 "The deal we had with Jack Castor, who sadly passed away before he could see the finished car, was that we could only get our hands on it if we reverted it to its original specification," says BMW Classic spokesman Benjamin Voss. "Because Castor was a big fan of Stuck, the Elvis connection played a lesser role to him." Analysis discovered that the 507 had been repainted over eight times in its life, and at one point it was even black. Suffice to say, it's now back in its original 'Featherwhite'.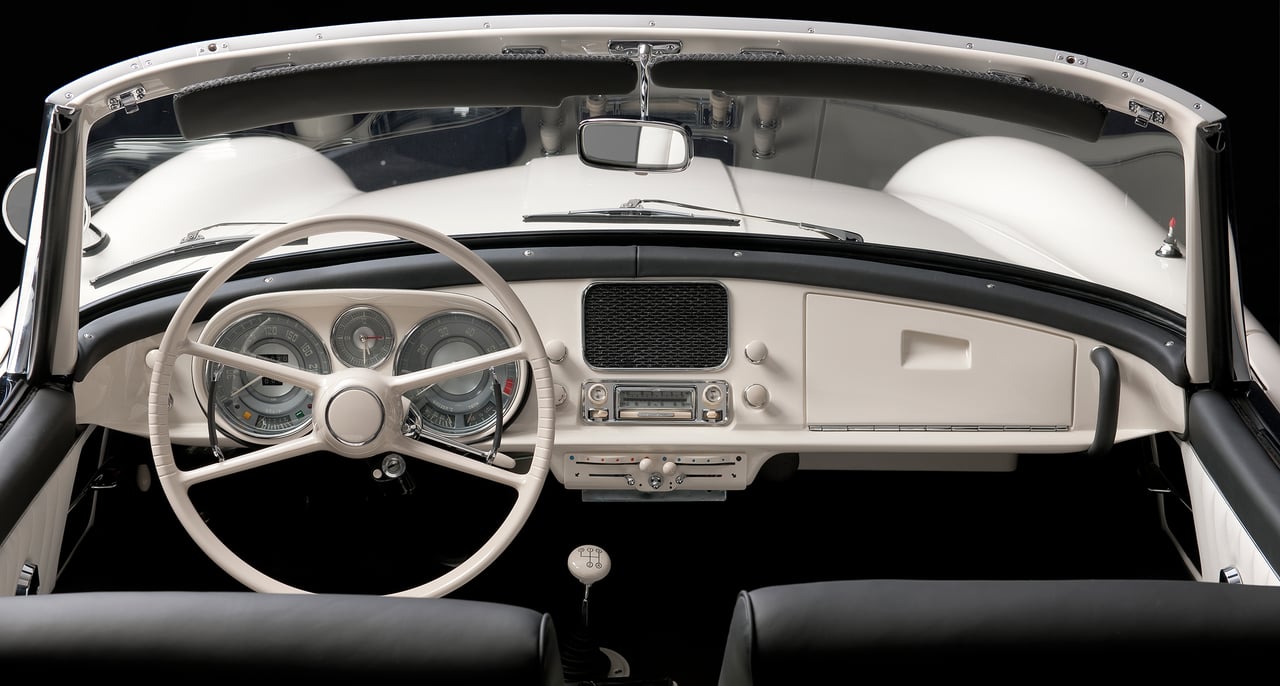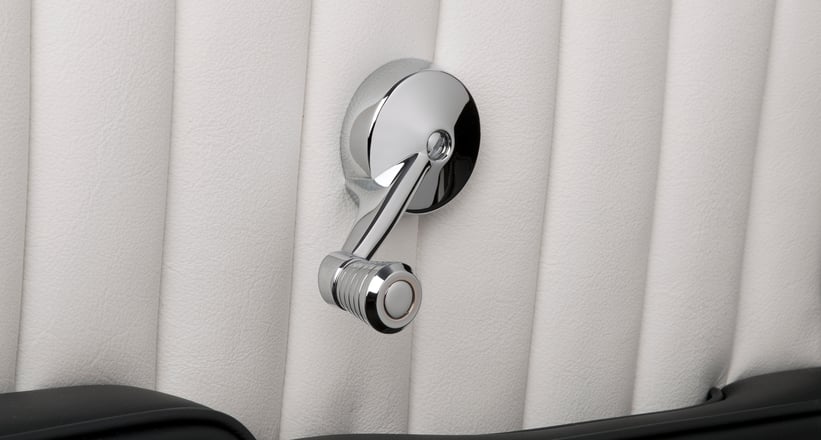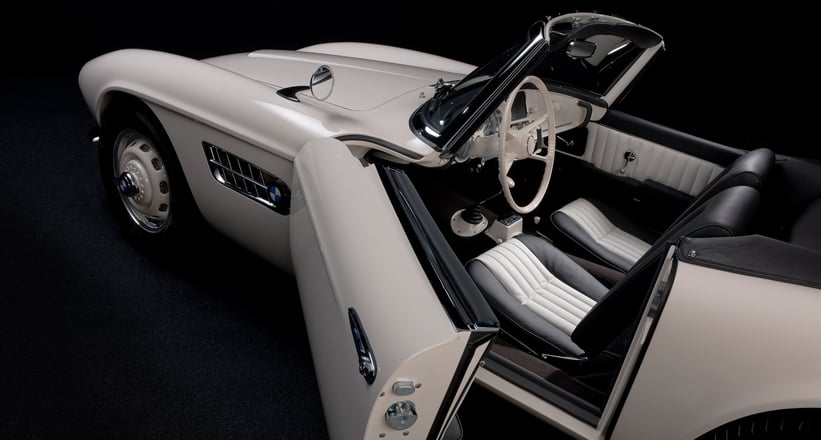 The challenge faced by BMW's restorers was mammoth, beginning with the front sub-frame and the transmission tunnel. "The front frame support had been partially removed or cut to accommodate the Chevrolet V8," explains Voss. "Furthermore, the transmission tunnel had been removed." Only after these issues had been rectified could the newly assembled BMW V8 and ZF four-speed transmission be installed. Another major challenge was sourcing an original aluminium differential. Since authenticity was of the highest priority, the 507 was fitted with drum brakes, the hopelessly worn seats were skilfully rebuilt using a natural coconut rubber, and the grain of the two-tone leather was painstakingly replicated based on period photos.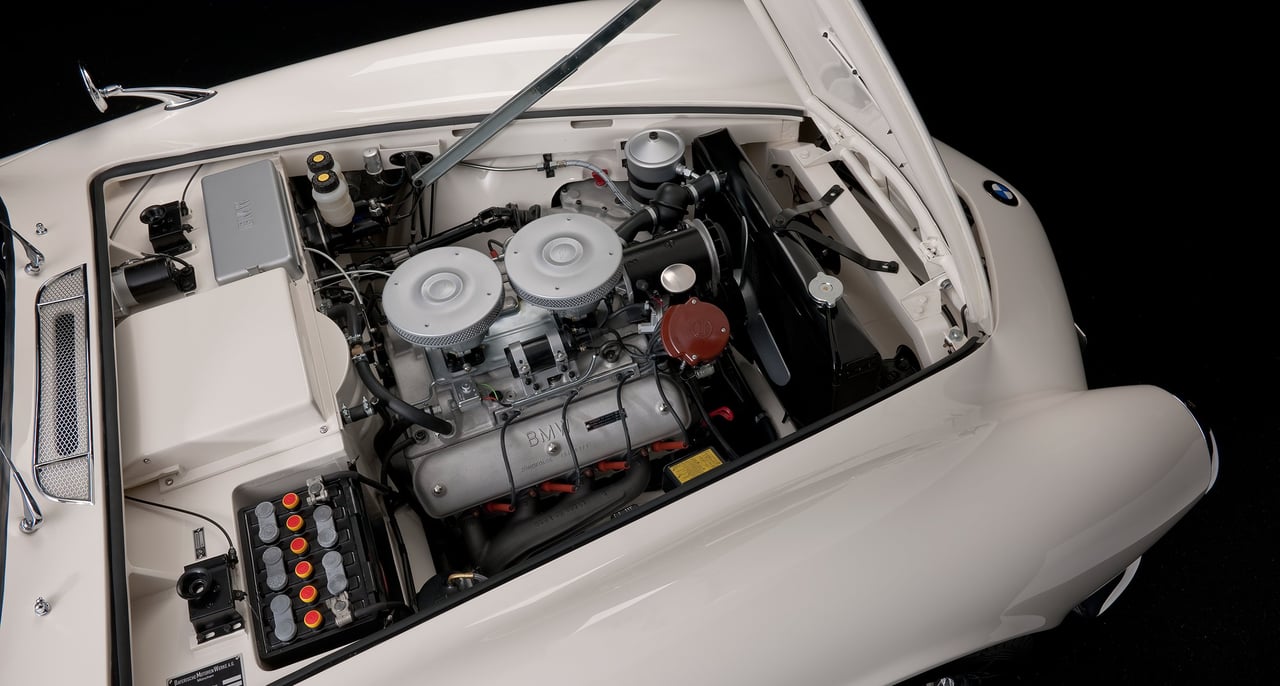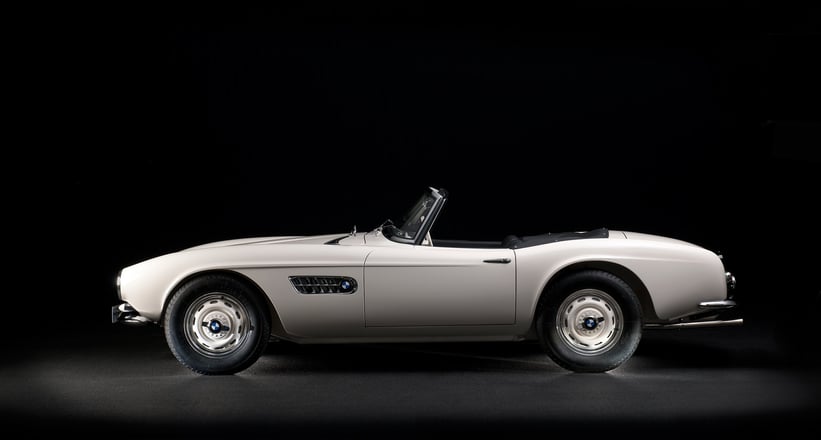 BMW will exhibit the newborn 507 for the first time at Pebble Beach on 21 August, alongside a number of delectable blue-and-white gems assembled to celebrate the Bavarian company's centenary. It will then tour the States, before returning to BMW Classic's collection in Munich. Whether it's white or red, we're sure Elvis would love the car. 'Be Bop A Lula – she's my baby!'