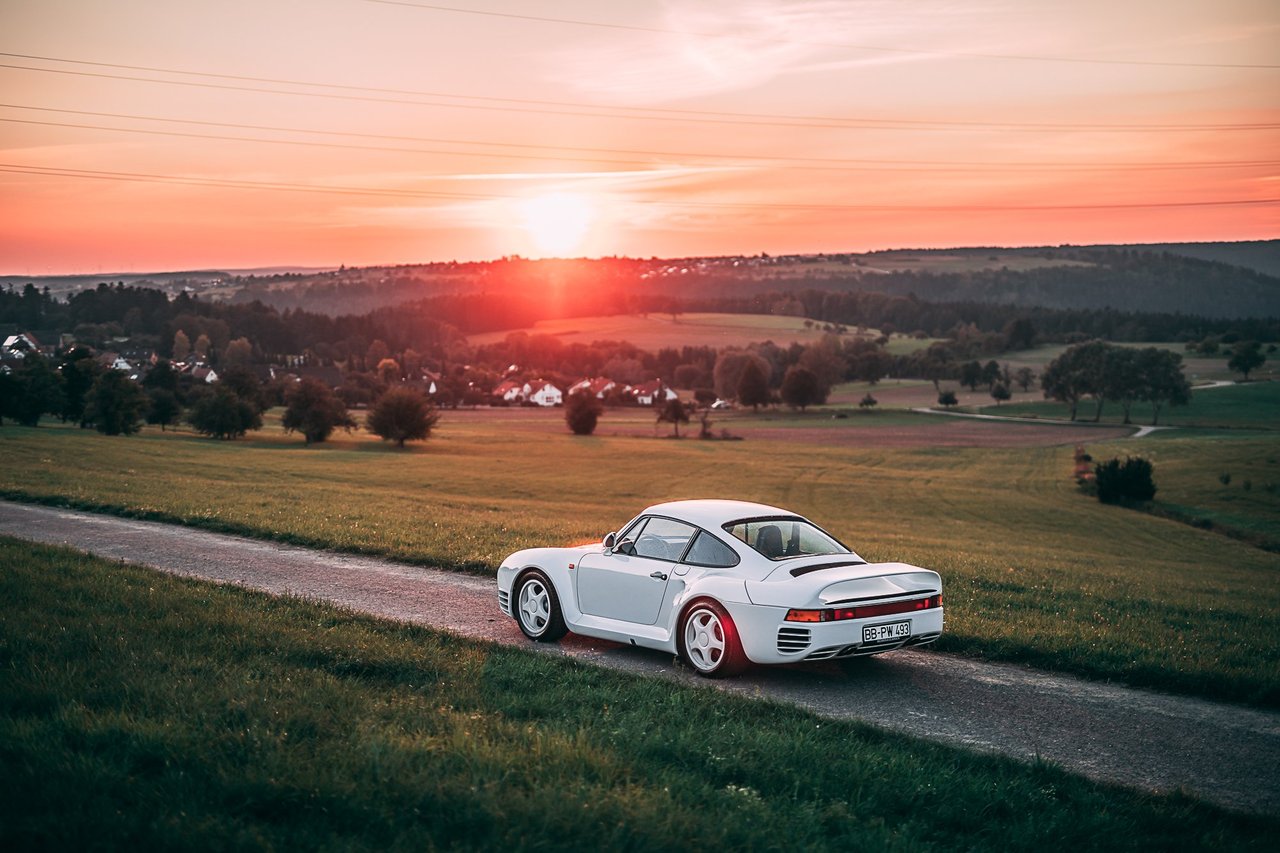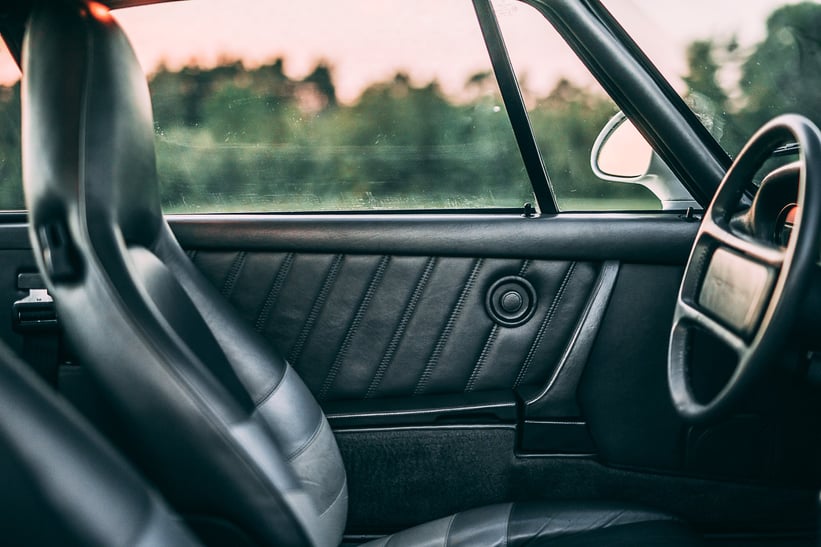 If you open the definitive book about the Porsche 959 written by a well-known and respected marque specialist and flick to the section covering the flagship model's test and development process, you'll discover the most wonderful set of photographs documenting a brace of white pre-series prototypes being put through their paces in a wide range of different environments.
The beautiful Grand Prix White 959 you're ogling no doubt slack-jawed is one of these two aforementioned prototypes, known by its internal codename V5. In 1985, Porsche's head of development Helmut Bott earmarked 29 930 Turbo chassis to be turned into 959 prototypes for testing. These were divided into F-, N- and V-series cars and each was unique in its specification.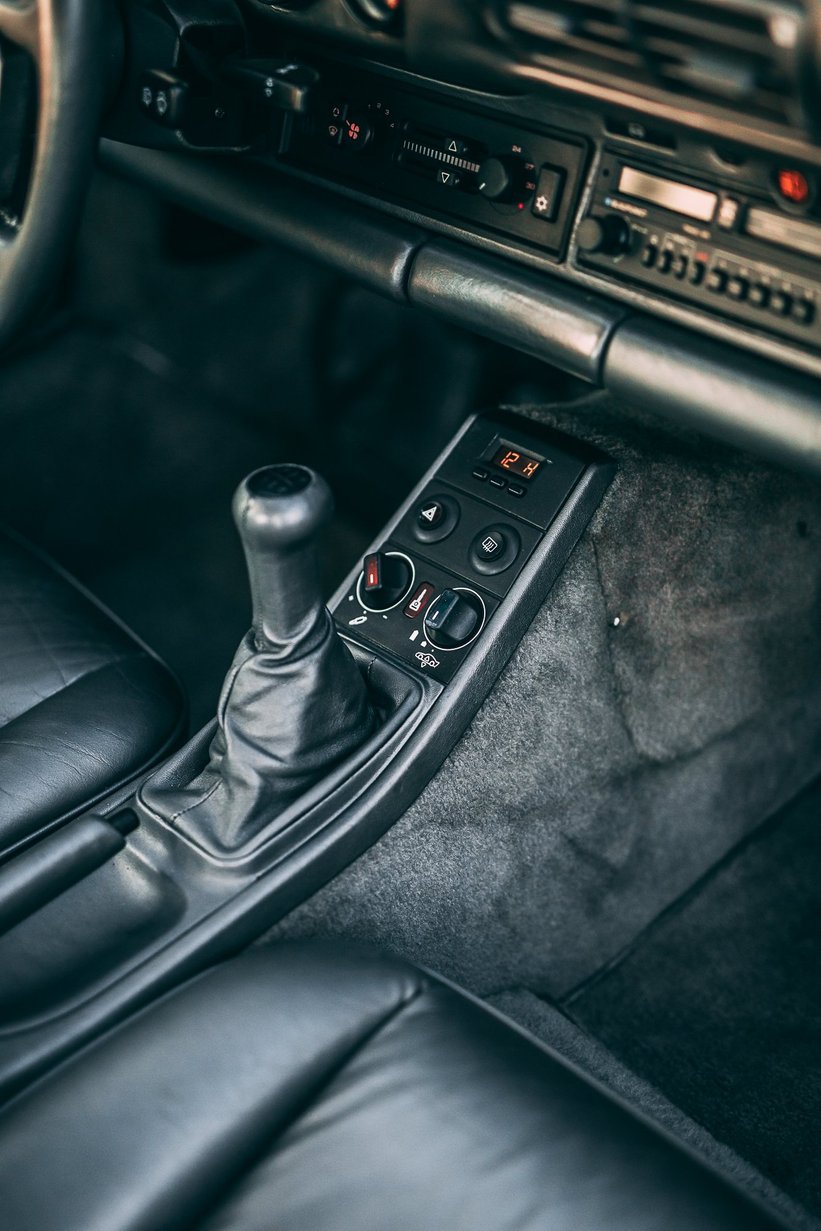 V5 is one of just seven V-series prototypes ever built, which served predominantly as chassis and ABS development mules. These V-series 959s were the final development cars and closest to the production cars. One can clearly distinguish them from the earlier 930 Turbo mules. V5 is notable in that it is the only pre-series 959 with comprehensive photographic documentation, telling the remarkable story of its extensive travels at the beginning of its life and its ultimate impact on the final production version of the 959.
From the seemingly endless straights of Ehra-Lessien and the punishing, relentless curves of the Nürburgring Nordschleife to snowy Sweden and the biting sub-zero climes of Norway's North Cape, the grainy and oversaturated photos were captured by test driver Dieter Röscheisen who, unusually, was permitted to do so by the factory.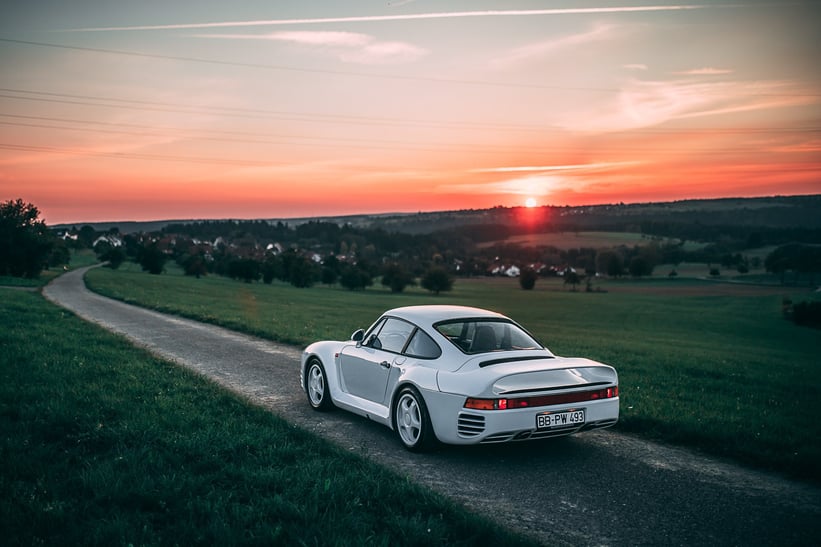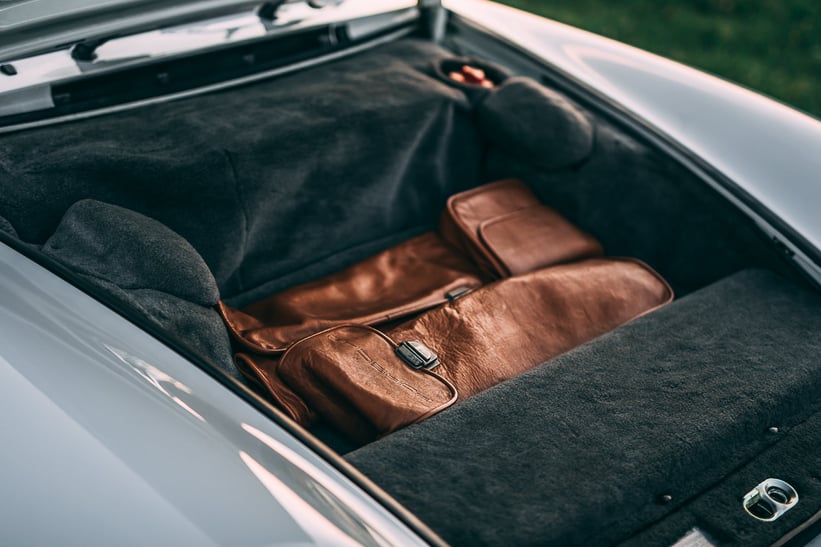 Together, the images show the extraordinary lengths Porsche went to build the world's fastest and most technologically advanced supercar. Röscheisen, who arguably covered more miles in prototype 959s than anyone else, described the three-year development process as exhaustive.
The Porsche 959 might have looked a little more pedestrian than its spaceship-like rivals from Ferrari, Lamborghini and Bugatti, but beneath the voluptuous surface it was anything but. Conceived to homologate a snarling Group B racing car yet, miraculously, also to be a well-mannered, comfortable and genuinely useable supercar, the 959 boasted a breadth of capabilities that was nothing short of uncanny.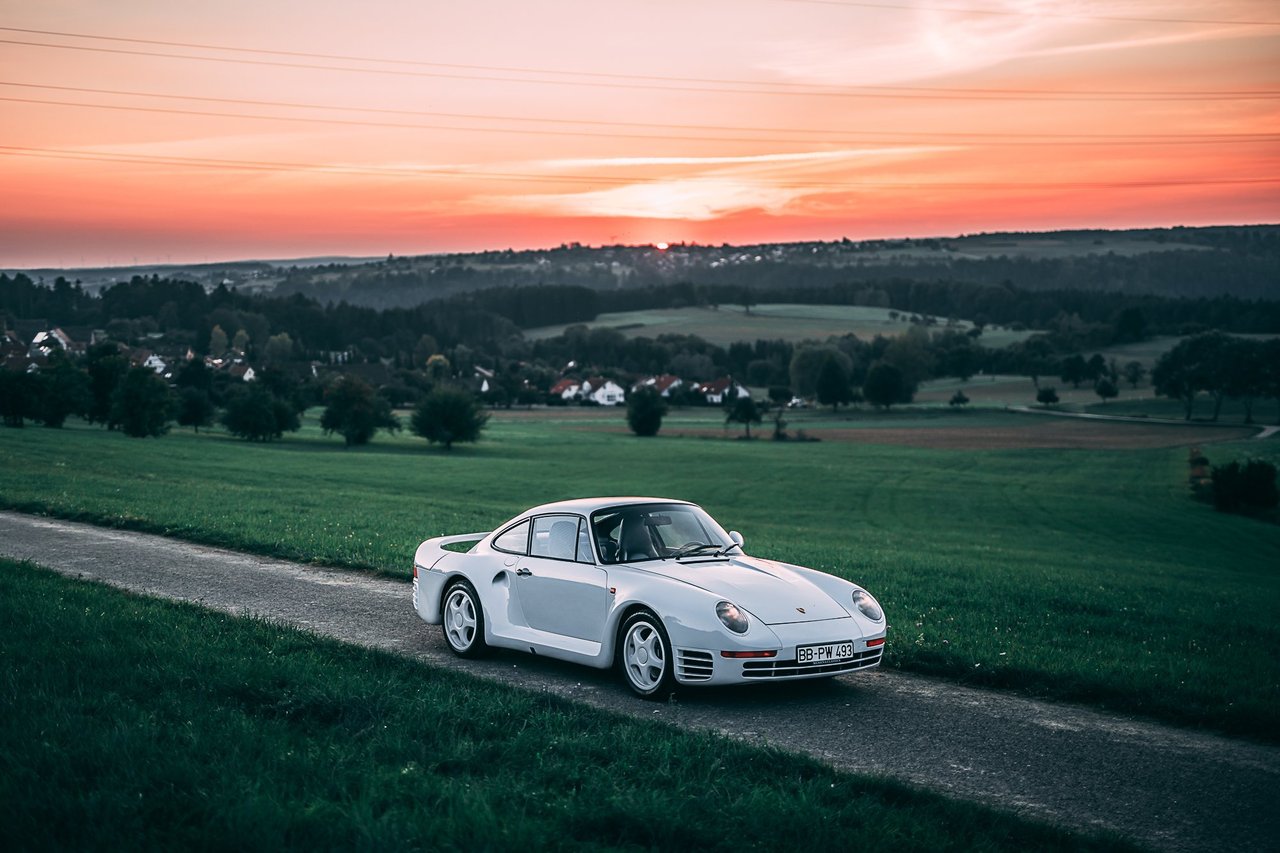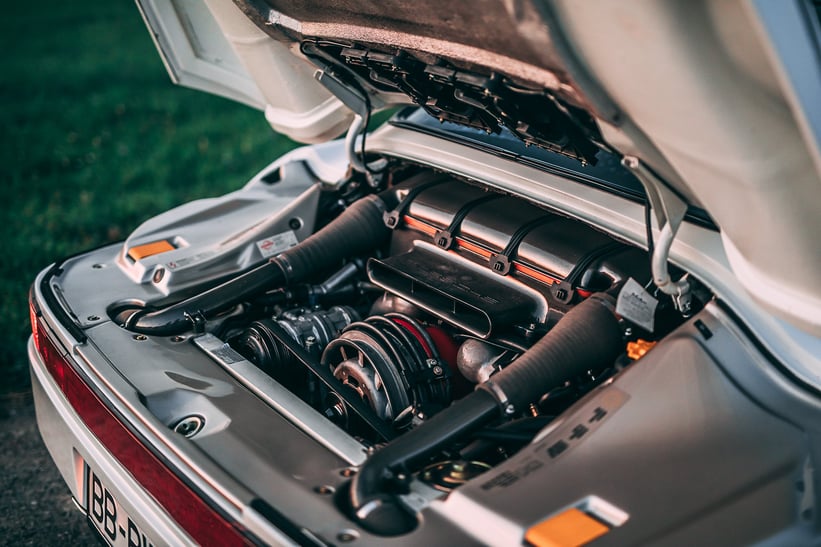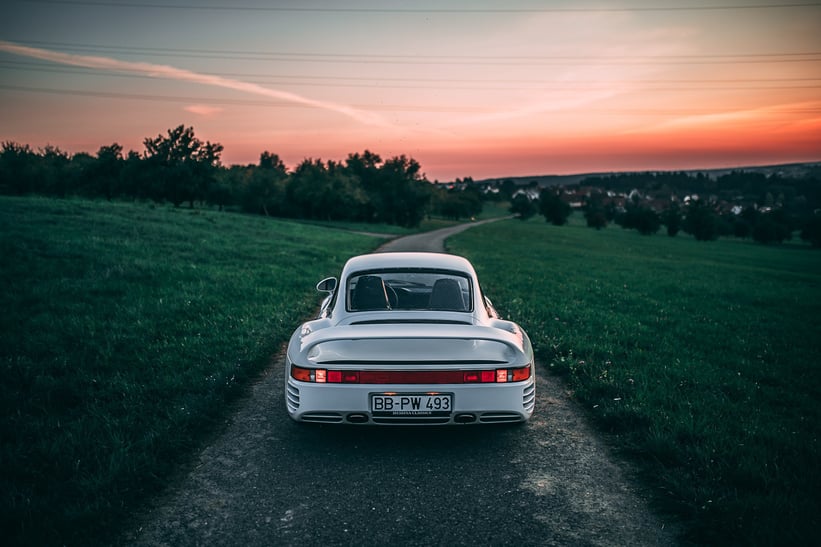 It utilised then-mind-boggling technological wonderments, many of which we take for granted today. Molly-coddling four-wheel drive, variable torque bias, ABS brakes and tyre-pressure sensors, for example. The once fastest car in the world climbed in the supercar ring with an irrefutable air of Teutonic pride. A Porsche 911 on steroids it was most certainly not.
Naturally, V5 boasts a number of unique features that differentiate it from its production brethren. It only has one wing mirror, for example, and the fuel filler cap on the bonnet is sealed – to refuel the car, one must raise the bonnet. This 959 also still proudly wears its factory 'BB-PW 493' registration plates, which were registered to Porsche AG in Böblingen, West Germany.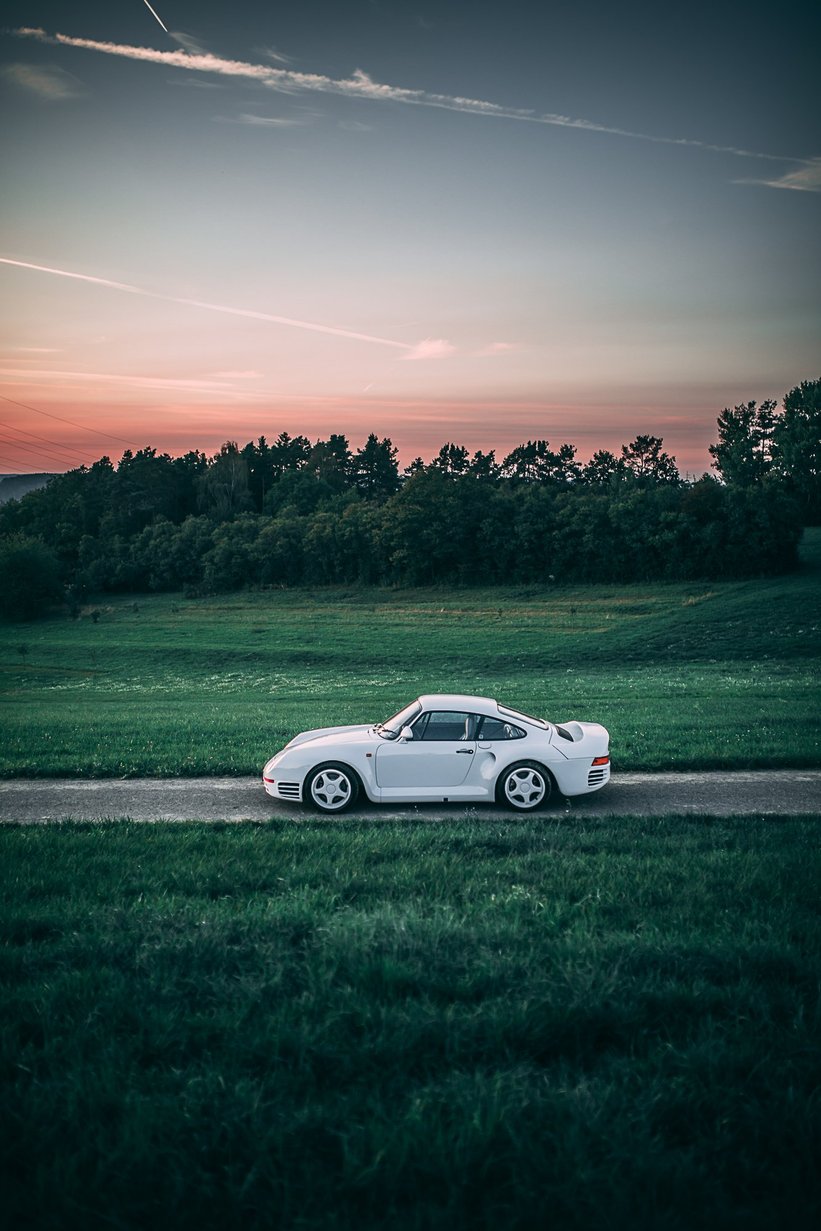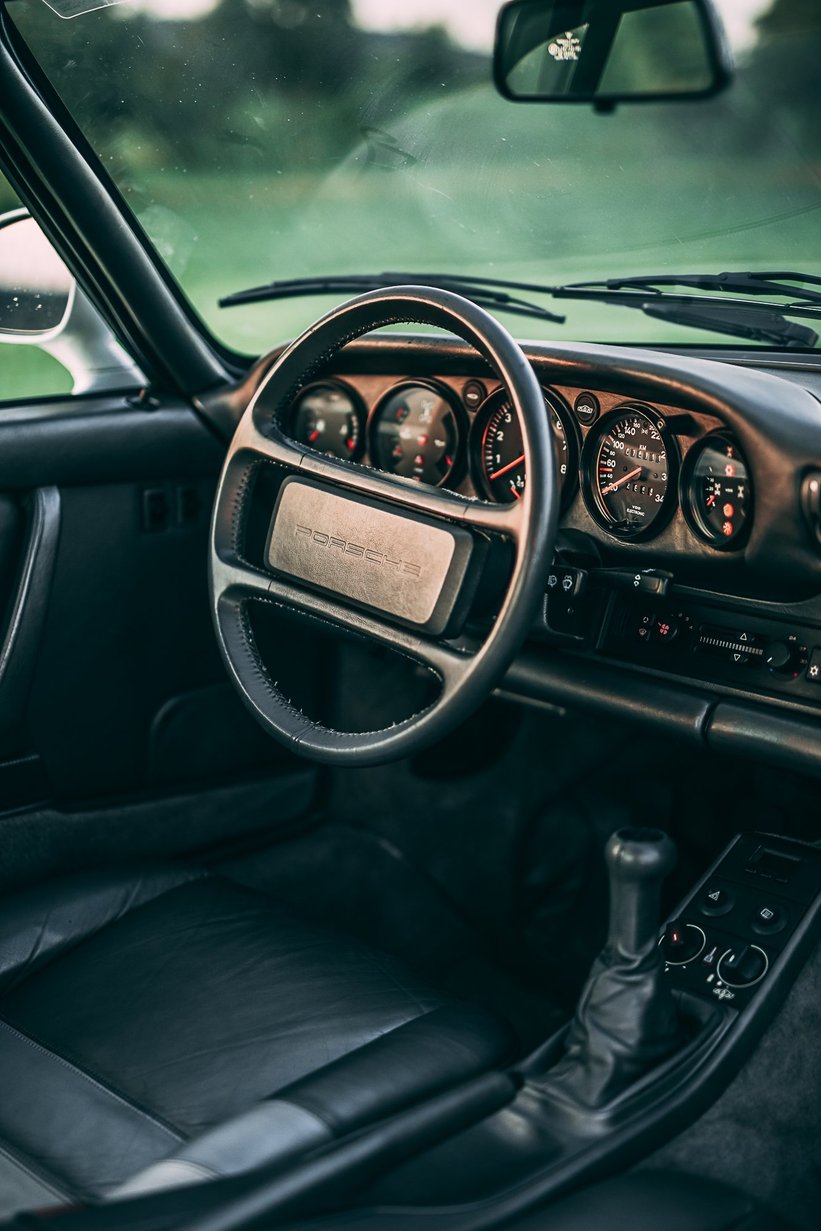 Because it was vital that there were cars on hand to show potential customers or the press which reflected the final production cars, V5 was kept in 'comfort' specification without the heavy-duty features found on the other prototypes such as a roll cage. It did, however, sacrifice its passenger seat in order to accommodate the primitive and frankly enormous computer hardware required to test the various electronic systems.
"V5 was only taken to Scandinavia to check whether our experience with the electronics of V1, the Sportversion, could be transferred to the Komfortversion," recalls Röscheisen in Dr. Konradsheim's book. "V5 was equipped with a height-adjustable chassis, so we needed to know if the electronics would work with the raised chassis. They did harmonise well, but we wanted to be absolutely sure that was the case – that's why the trials to the North Cape were extremely important for both cars.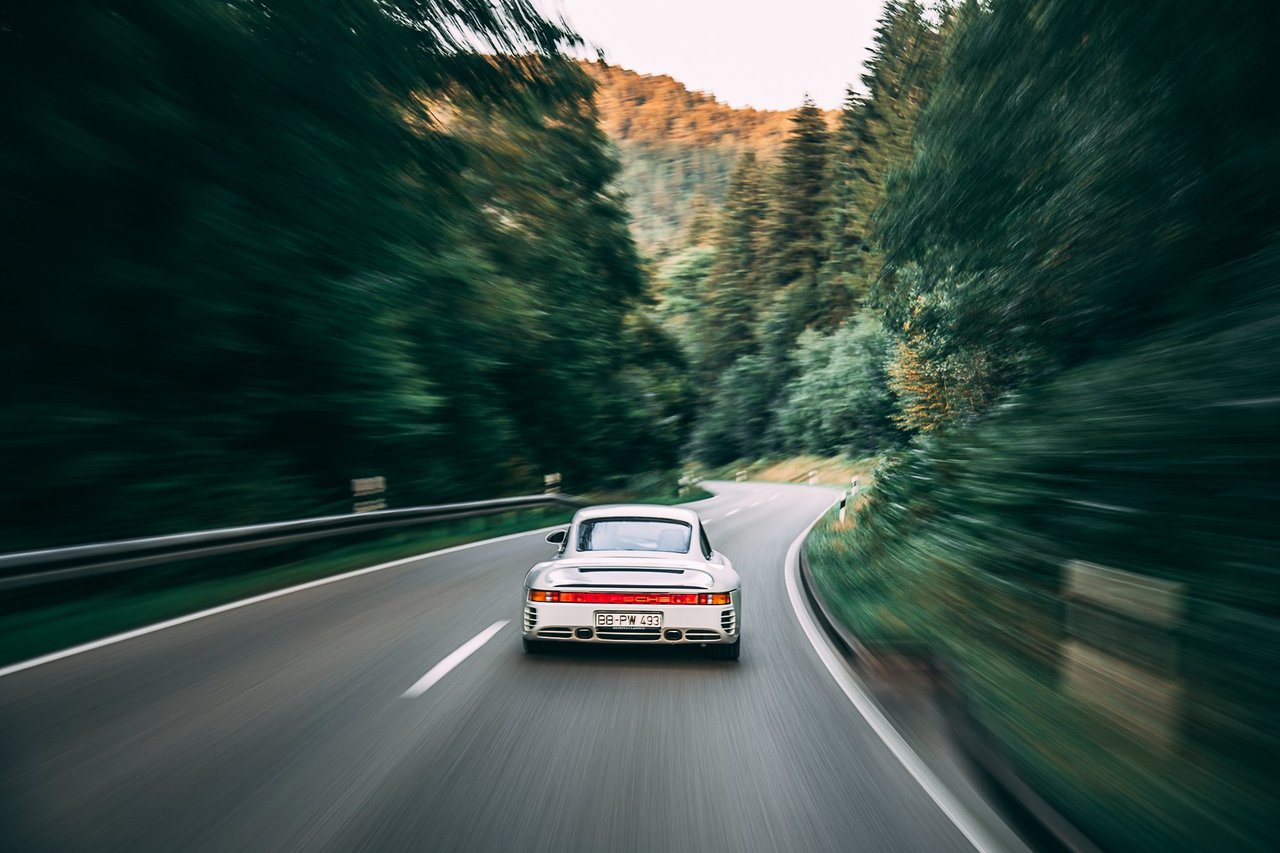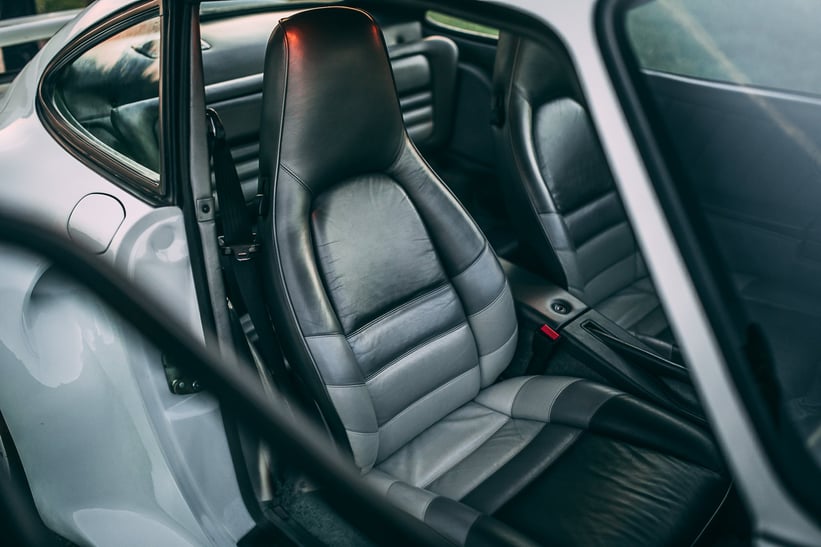 "Another benefit of V5's adjustable ride height was that it could drive through deep snow, which V1 simply couldn't. V5 was even sometimes used as a snowplough to clear a path for V1." Free of the more rigorous testing duties, V5 remained in remarkably good condition and, unlike most of its prototype counterparts, avoided being scrapped. This likely goes some way to explain why V5 was handed over to Dr. Ferdinand Piëch himself after its development duties were over. He reportedly drove it every day.
The Porsche 959 offered a fascinating glimpse into the future of the automobile. And despite its innovative, firecracker performance, a well-maintained example still commands the legendary reliability of the Zuffenhausen marque. It is the everyday supercar that pre-dated the cliché. It's a rare car, too – just 337 were ever built, of which 37 were prototypes and pre-production models. This makes V5 an extra specifical proposition, especially in light of its development duties and Piëch provenance.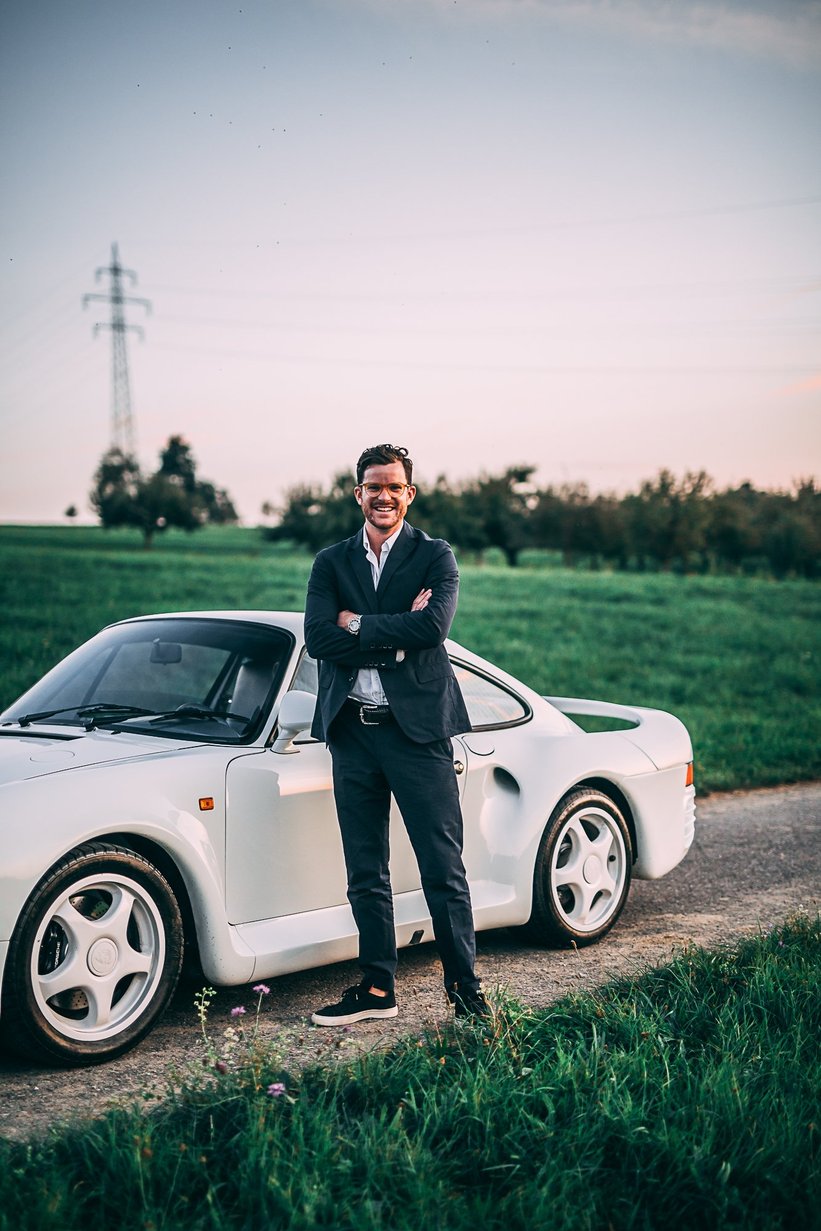 Christian Messina Hembry of Messina Classics sourced and acquired this ultra-significant Porsche 959 prototype on behalf of a client. "For me, this is the Holy Grail of Porsche Collecting," he comments. "It's remarkable that such a car resides outside the Porsche Museum's collection, particularly with the provenance of Dr. Ferdinand Piëch and its early service testing.
"What's more, the car is in uniquely well-preserved condition and still driveable! It's remarkable that such a supercar was able to survive the wintry conditions in which was tested – I'm not sure the same could be said for many of today's supercars.
"While talking to the 959 interior's designer Freeman Thomas about V5, he pointed out the actual car sitting next to his desk at Porsche in old photos. A car with such a unique history as this pre-series Porsche 959 is clearly the pinnacle for every collector and it still gives me goosebumps to talk about it now." If we were tossed the keys, we'd be hard pushed not to point the Porsche's curvaceous nose in the direction of the North Cape and keep on driving until we got there.
Photos: Stephan Bauer for Messina Classics © 2020