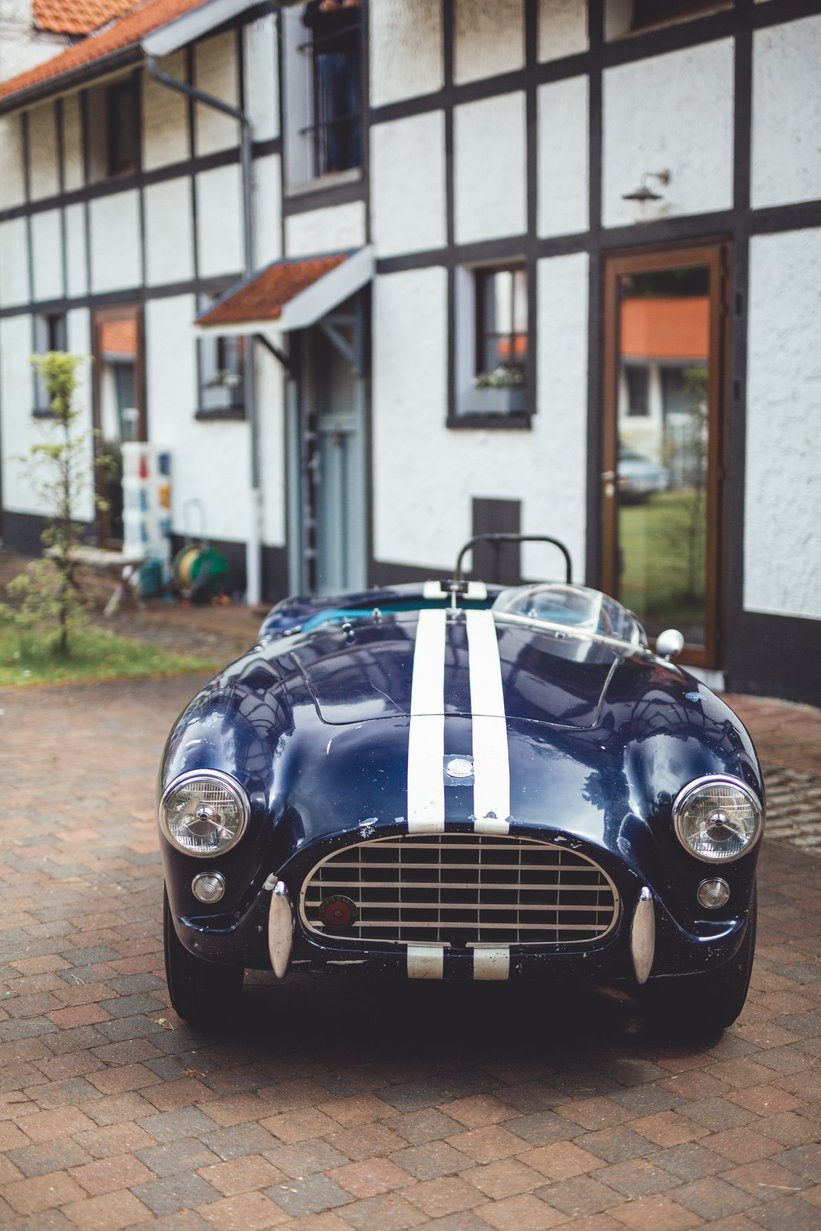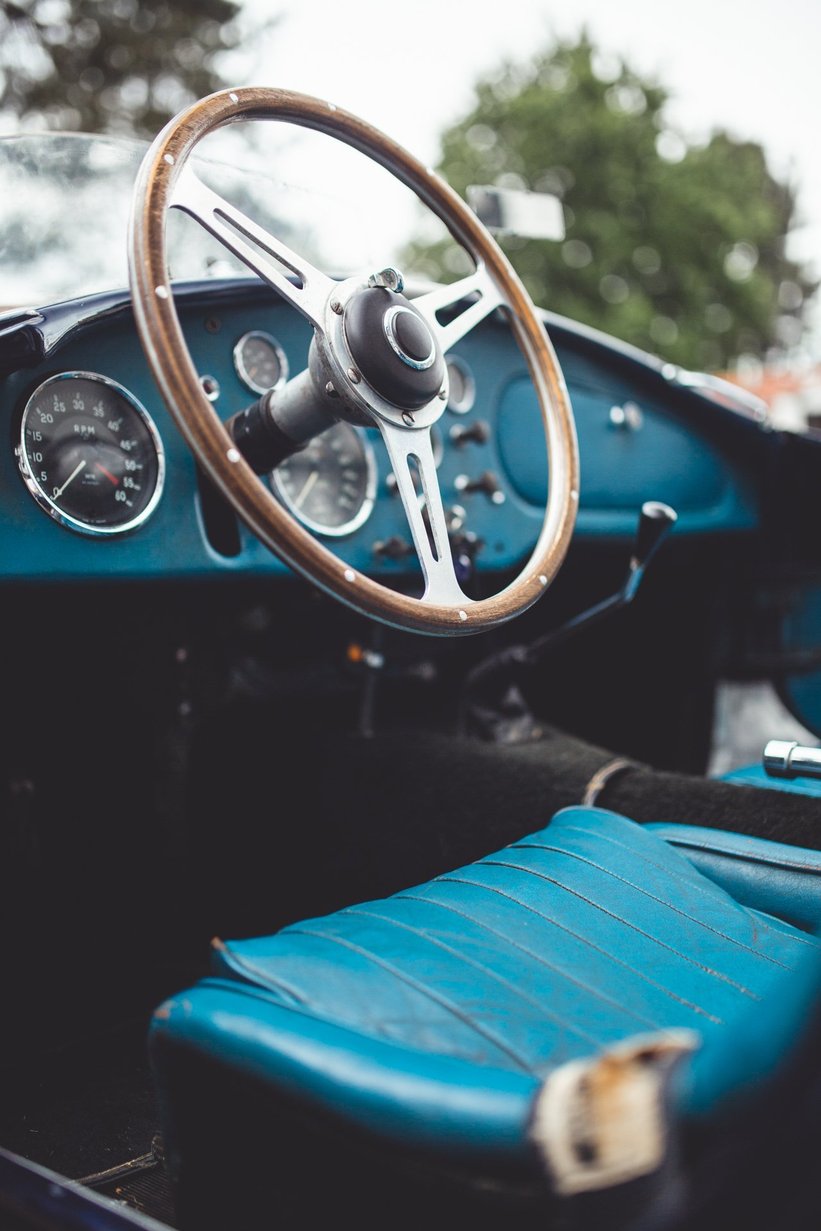 While many collectors will only consider cars restored to concours condition, others are more in love with the patina of a car, including its scars and scratches. They're the kind who'll most probably fall in love with BEX 481, an AC Ace powered by a Bristol engine with a great racing history.
The AC could easily be described as a time-capsule car, as Gautier Rossignol, head of Aguttes On Wheels (the auction house in charge of its sale on 20 June next), tells us: "It's certainly one of the greatest ACs of all time. After its rich American history, it went back to England and was exhibited in the RAC Hall in Pall Mall, London, before joining the collection of Hervé Charbonneaux – the French car collector, expert, author and entrepreneur behind the Coupe des Alpes historic rally. This unrestored car is spectacular, it has a soul; in a way, it's a truly magical car!"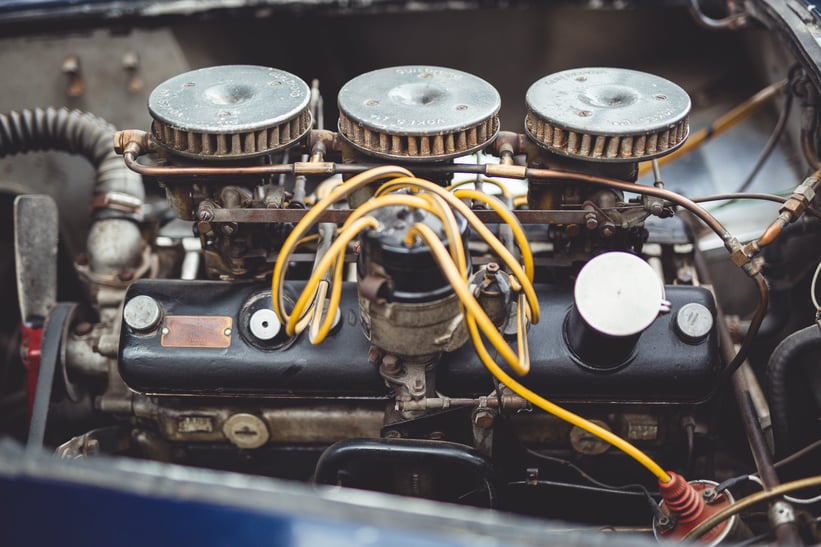 The history of BEX 481 will speak to those familiar with the '50s racing scene in the US, as AC Bristols dominated the Sports Car Club of America (SCCA) championship, most particularly in the "under two-litre production class" in the '50s and early '60s.
As with major European sports cars such as the Jaguar XK120, Mercedes 300SL or Porsche 356 Speedster, more than half of AC Aces powered by Bristol were sold new in the US – 241 out of 465 cars to be precise. And despite being classified as a sporty road car and not a racer by AC, a significant share of those were bought by American privateers keen to score good results in the SCCA championship.
In 1957 only, a year before BEX 481 was completed, no less than 27 of the top 35 cars in the championship were AC Ace Bristols! These impressive results led to protests from competitors who raised the fact that AC had yet to produce more than 500 cars, as stipulated by SCCA class rules.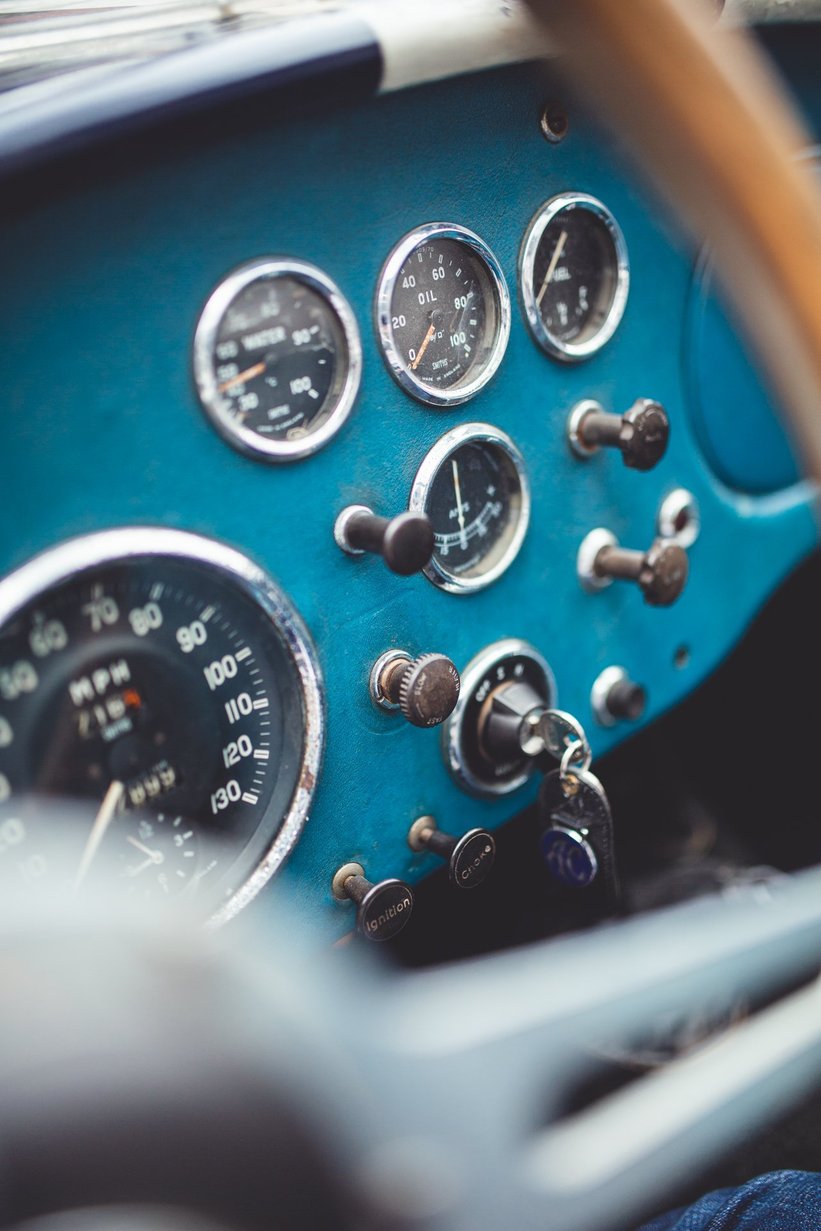 They asked, in vain, for the car to compete in another category with much faster Ferraris and Porsches. In the following year, 23 AC Ace Bristols ended in the top group, an impressive record of achievements that would stay high in 1959 and the early '60s, despite changes in class. This would later open another huge American racing history chapter: that of the Shelby Cobra.
Chassis BEX 481 is truly part of this American racing tradition. It left the Thames Ditton factory for the London docks in July 1958, when it was exported to the Foreign Cars Associates facility in Detroit, Michigan. The car had been ordered new in Oxford Blue with blue leather seats, disc brakes and – more surprisingly – a roll bar, which was unknown in Europe but "mandatory for American racing". This would prove useful, as the car once raced in the US for 13 years in a row.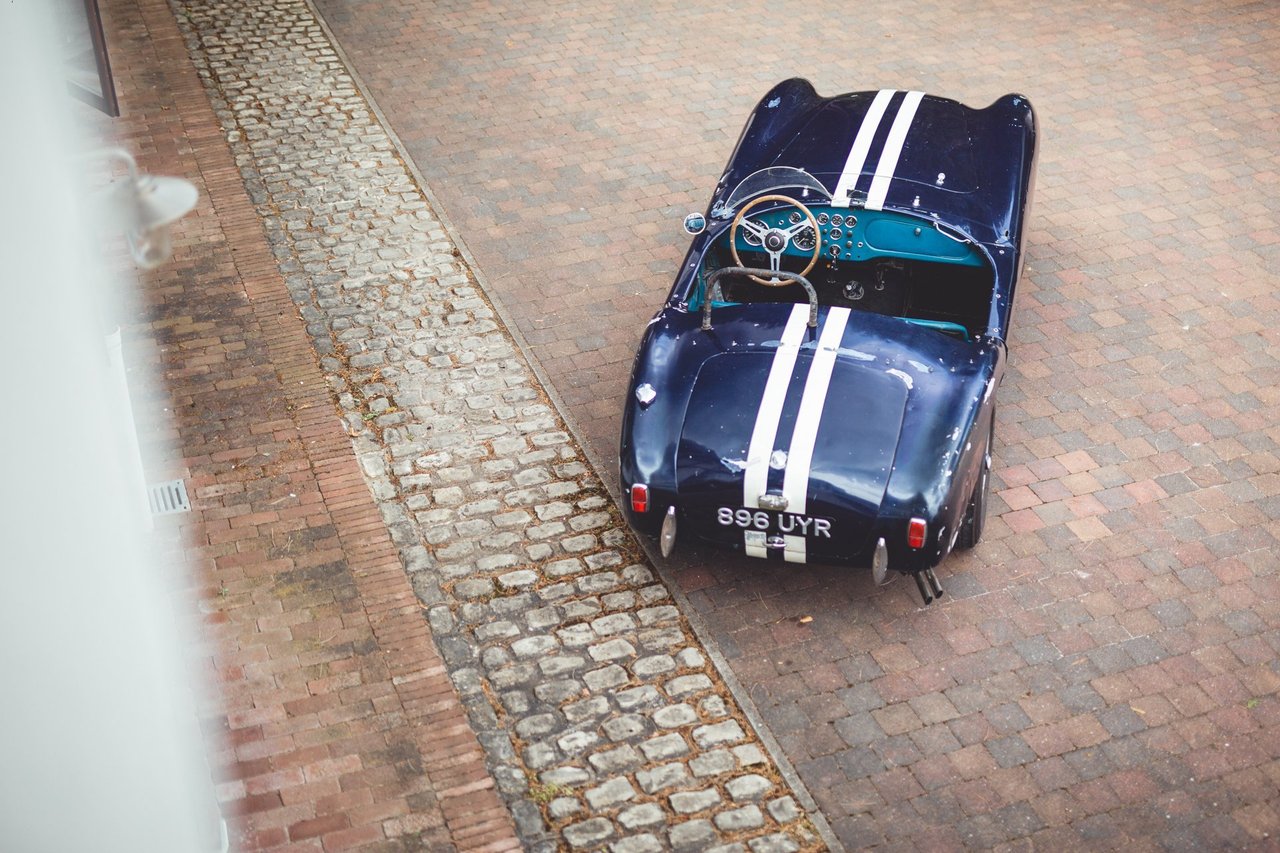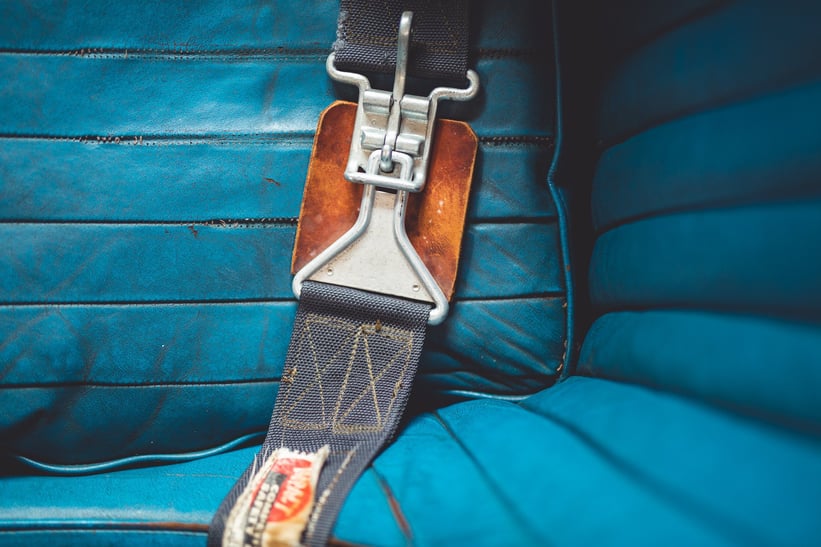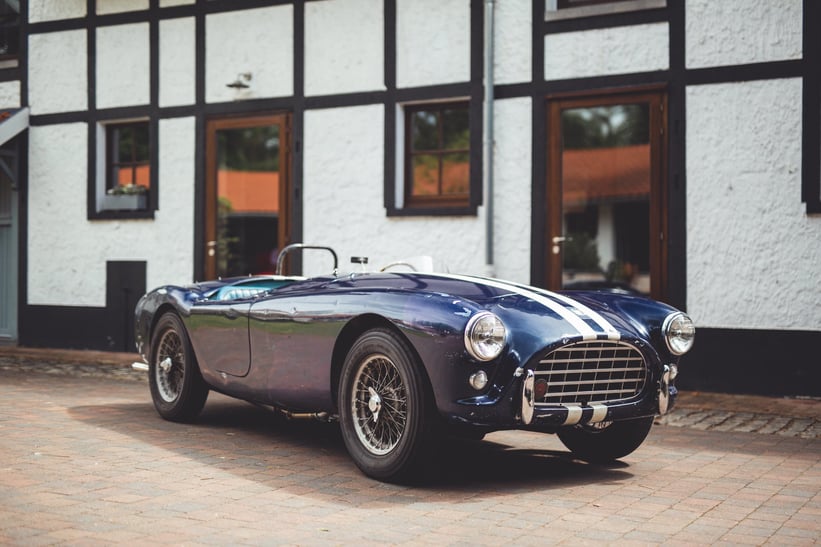 Its first owner, a Mr Gubbins, a privateer racer and founding member of Waterford Hills racetrack in Michigan, registered the car in January 1959 and had it immediately repainted in 'Dunstan Blue Cadillac' with two wide white stripes running from the front bonnet to the bootlid. During the four following years, Gubbins never stopped racing the AC, mostly in Michigan and in Ontario, Canada – all within three hours of his home. As Rossignol testifies: "This period is very well documented and we have an impressive file of multiple period pictures, press articles and race entries. That will be sold with the car."
In February 1963, Gubbins ordered a second AC Bristol (BEX 1212) and decided to sell BEX 481 in 1964 to his close friend Edwin W. Fischer, who used the car on a daily basis and raced it on weekends for nearly nine years, mostly in Michigan and mid-Ohio, with good results in the two-litre class. The car was then sold to its third owner, Mr Paul Nawrocki, a young retiree from the US Marine Corps who happened to be a colleague of Fischer and experienced true 'love at first sight' with BEX 481.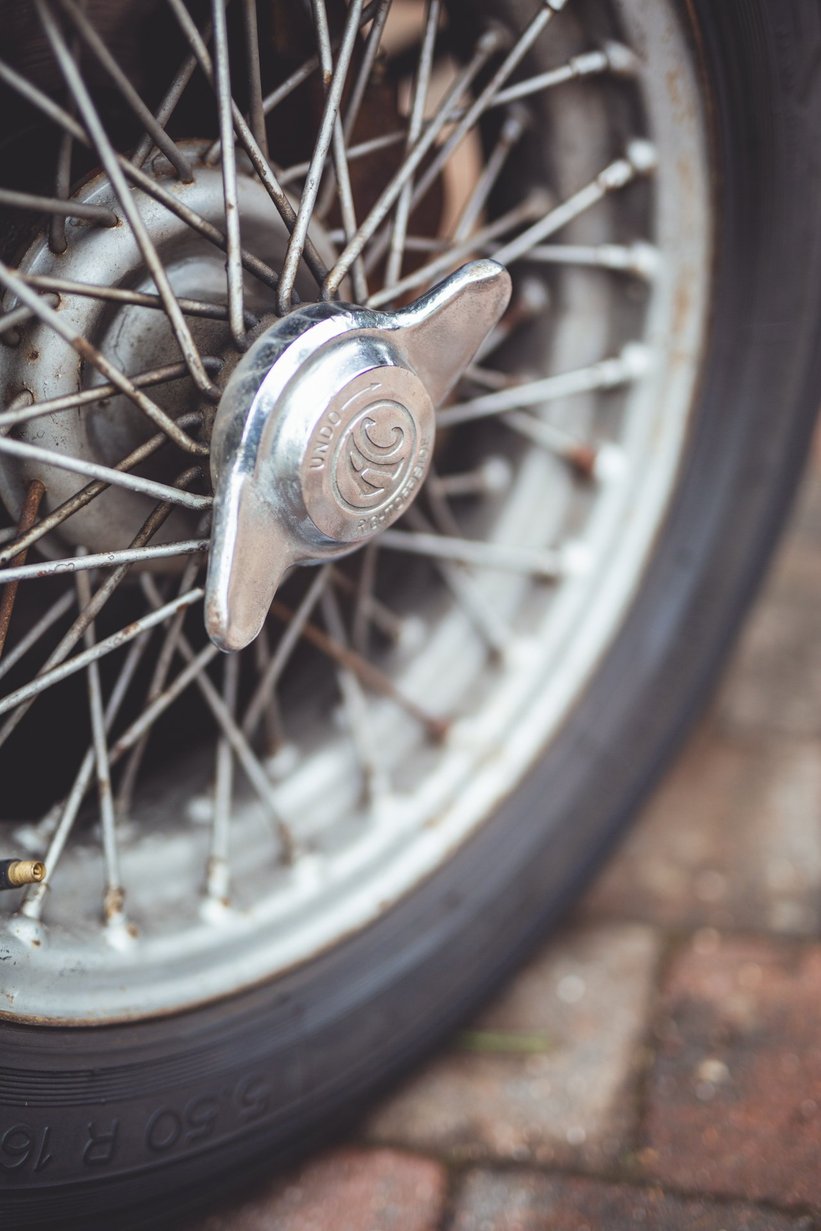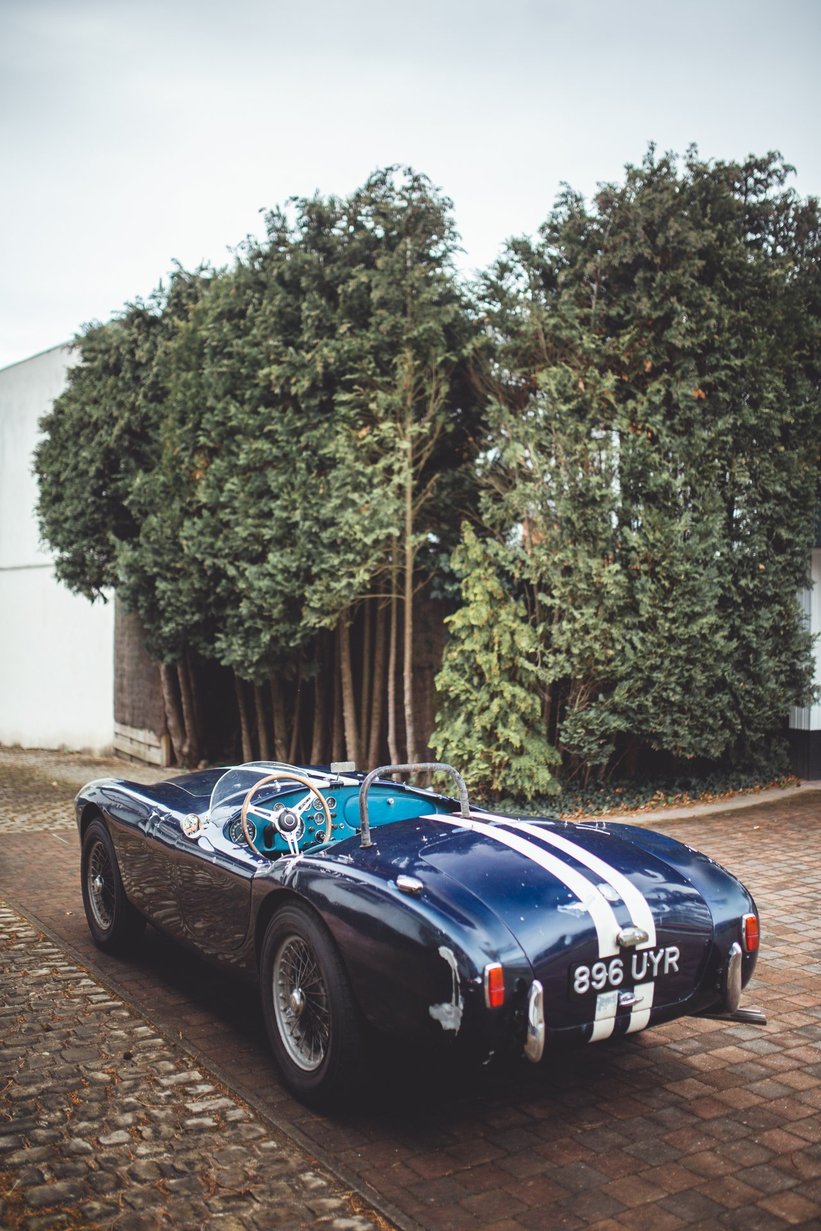 Nawrocki had served in Vietnam and suffered from post-traumatic stress disorder, so the car for him was a form of therapy: working on or driving it helped him to get over his trauma. He kept it for 42 years, during which time the car was never restored, keeping its original body and interior and acquiring its superb patina.
Spotted in an advert in the AC Owners' Club newsletter by Piers Loxton Edwards, an English AC Bristol enthusiast, BEX 481 went back to the UK in early 2016, 57 years after its departure in 1958. The car was displayed in the main hall of the Royal Automobile Club in London, still wearing its original Dunstan Blue Cadillac colour and with all its scratches revealing the aluminium body underneath. Loxton Edwards also managed to contact Gubbins' daughter, who helped to trace the car's history with additional photos and various stories.
Since then, the car has been exhibited at the 2019 Chantilly Arts & Elegance Richard Mille concours, where it won the post-war preservation class. It shortly after joined the collection of Hervé Charbonneaux's racing and sports cars.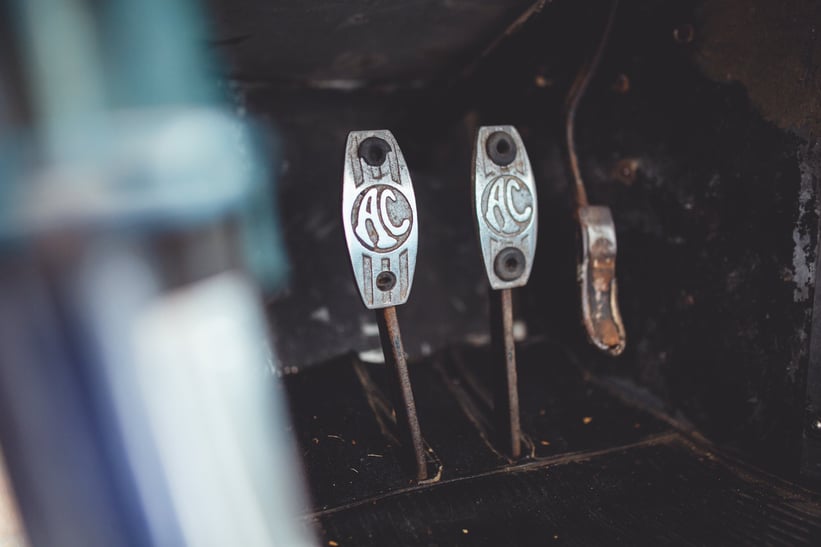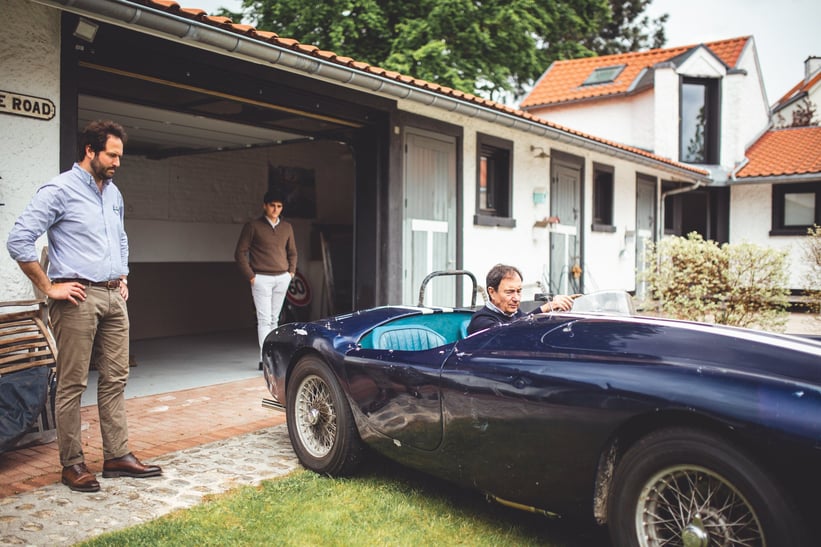 Charbonneaux has now decided to offer his beloved AC for sale on 20 June next, since he hasn't enough time to enjoy his racing cars. Rossignol explains: "It is a true honor for us to sell on behalf of Hervé some incredible cars, including this one-of-a-kind, matching-numbers, unrestored and incredibly original AC Ace Bristol. It shows only 27,899 original miles on its odometer! Only a few modern additions have been made to make it enjoyable both for trackdays and rallies, such as the four Koni shock absorbers, a change of fuel-system hoses and the installation of a new exhaust. Most recently, a mechanical check and laboratory analysis of the engine oil was ordered to ensure full mechanical health."
Needless to say, the car is a joy to drive, as proven on the Chantilly concours Saturday rally in the French countryside, or on the twisty Les Ecuyers track where Charbonneaux enjoyed driving BEX 481 to the full.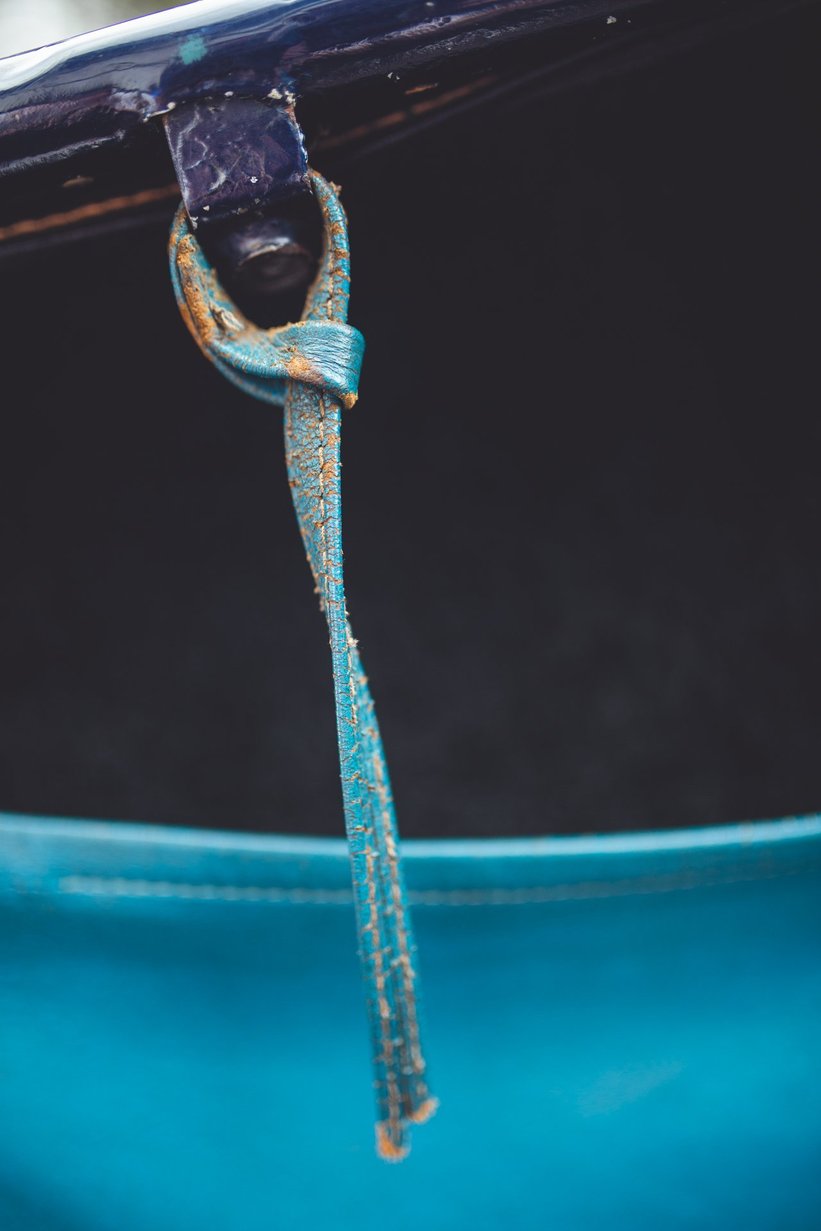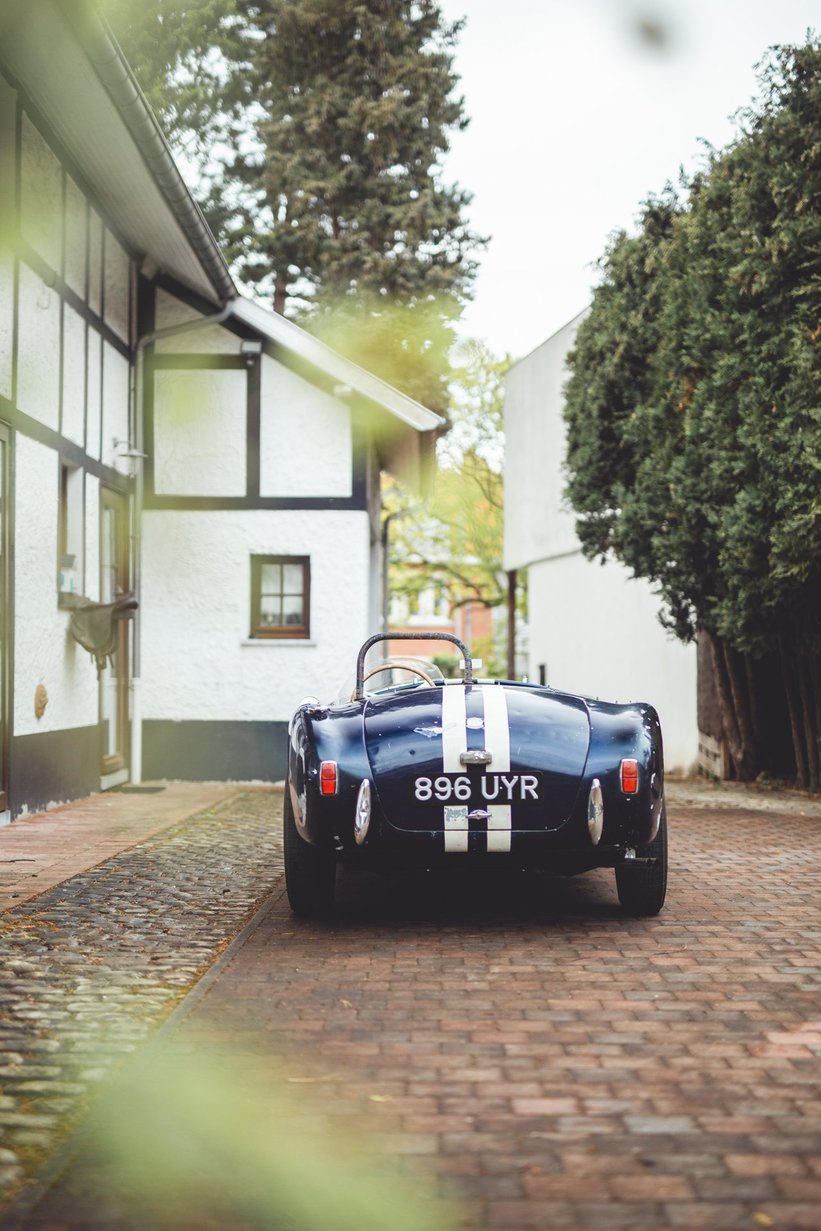 Most importantly, the car has kept its original removable windscreen, bumpers, soft top, side screens, tonneau cover and miscellaneous parts, which will all be sold with it. These days, it's almost impossible to find a 63-year-old car that combines a clear and extensive racing history, has never been repainted since 1959, is still matching-numbers and equipped with its original leather seats and accessories.
It's registered today in Belgium, and let's hope this exceptional five-owners-from-new car in original condition will keep its unique livery and patina. This car truly deserves to be driven with great pleasure by its new caretaker, who'll have the joy of listening to the six-cylinder Bristol engine's glorious barking rasp.
Photos: Mathieu Bonnevie © 2021