Phillips de Pury: Latest pop-up shop opens at Claridge's
Phillips de Pury, the New York-based auction house renowned for sales of contemporary art, has re-opened its pop-up shop at London's Claridge's hotel.
The ephemeral, now-you-see-it, now-you-don't nature of the modern, temporary 'pop-up shop' is almost an art form in itself. Following its successful January residence at the famous Brook Street, Mayfair address, the shop is once again open for business for those looking for contemporary, often reasonably priced, works of art.
From 21 February to 5 April, artists such as Max Lamb, Martino Gamper, Michael Anastassiades, Tauba Auerbach, Faye Toogood, Bethan Laura Wood, David David and Snarkitecture will have pieces on sale to the general public.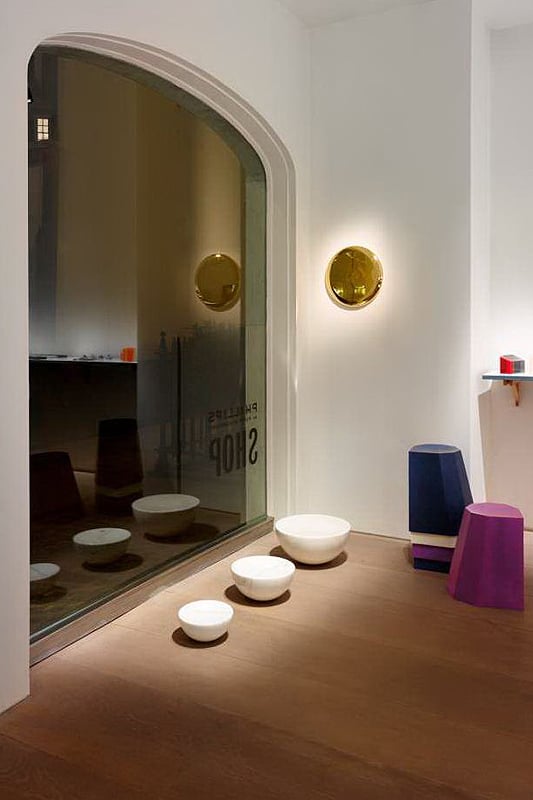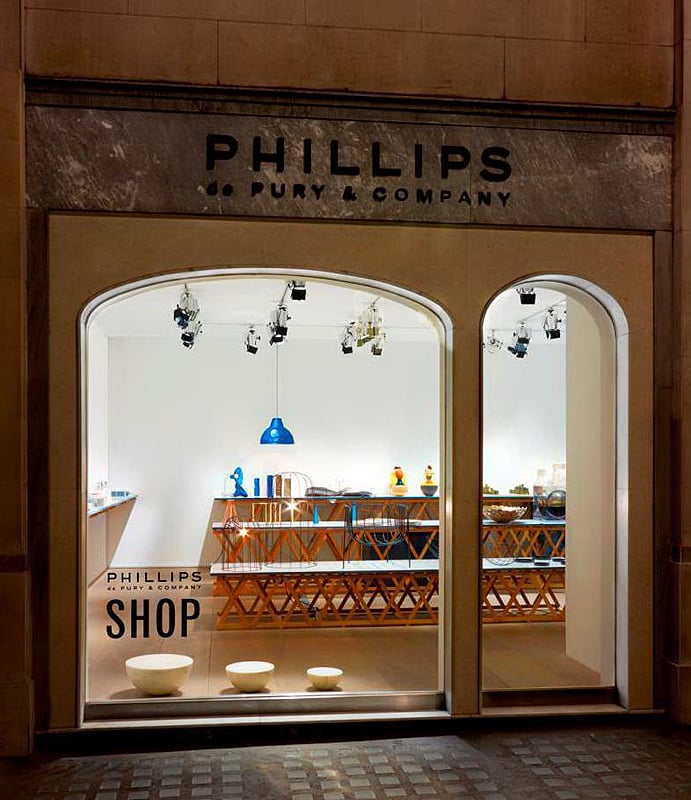 Many of the works are practical, such as 'Batucada Series: Hanging lamps, Brazil, 2011 Anodised aluminium, blue; Large, 50 cm, £1,530.00, Small, 26 cm, £630.00' by Brunno Jahara, and resonably priced. Take the 'Silver Glass: Ice Bucket, Tumblers and Shot Glasses, United Kingdom, 1997' set by Michael Anastassiades, where the complete item can be bought for £294.00.
Phillips de Pury London Pop-up shop at Claridge's Hotel
45 - 47 Brook Street
London W1K 4HR
Opening times:
21 February to 5 April 2012
21 to 29 April 2012
11 to 31 May 2012
Monday to Saturday, 10:00 to 19:00
Sundays, 12:00 to 17:00

Photos: Phillips de Pury