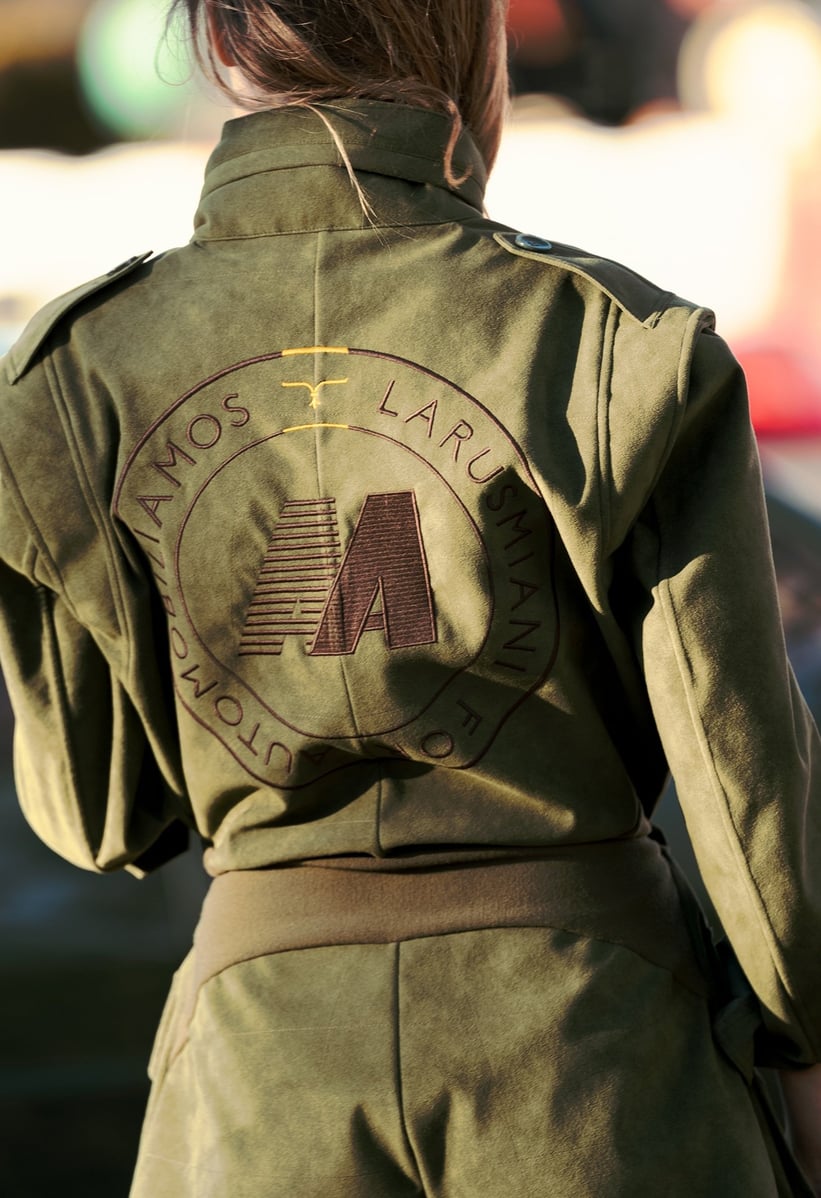 Designed with the practical and functional needs of gentlemen drivers in mind, the Automobili Amos collection retains Larusmiani's fundamental handmade-in-Italy ethos, yet shifts the focus to sporty and versatile outerwear crafted from Alcantara and other technologically advanced materials, in line with the philosophy of Amos' restomod Lancia. The military green Sahariana, for example, utilises technical rain and Stormtex fabrics.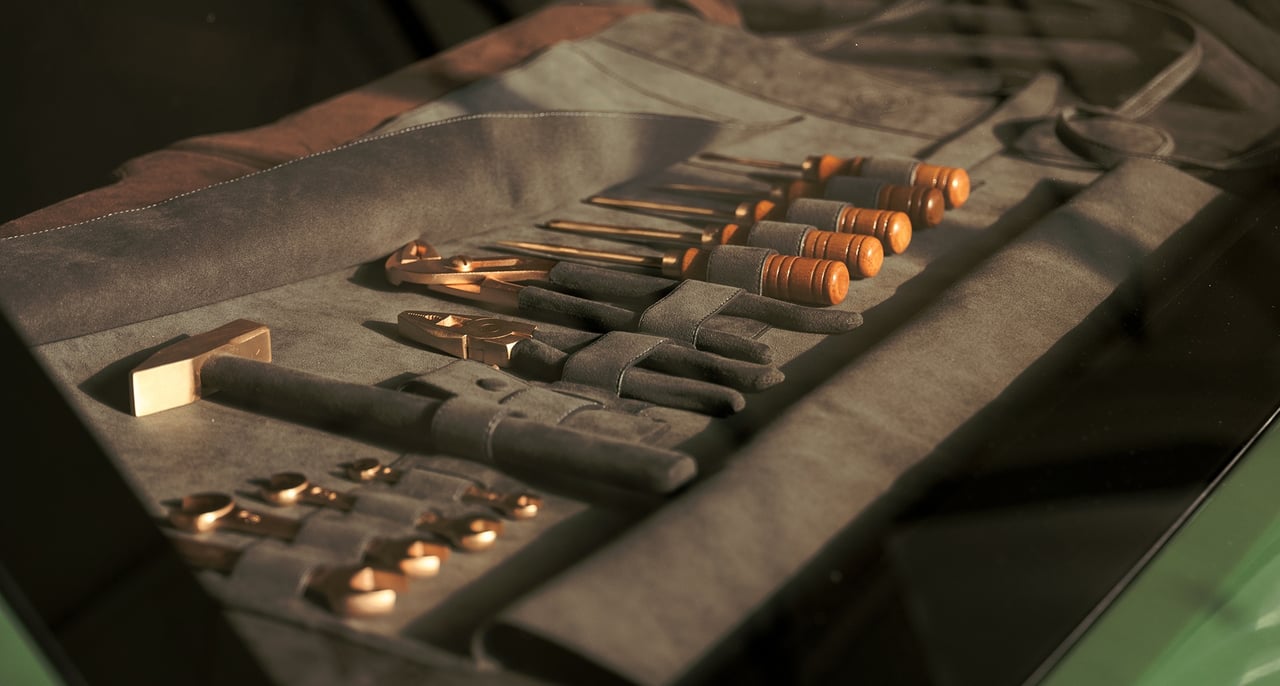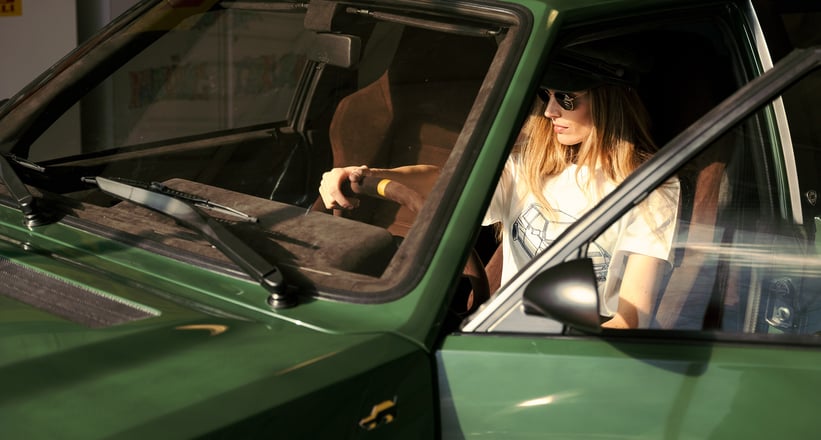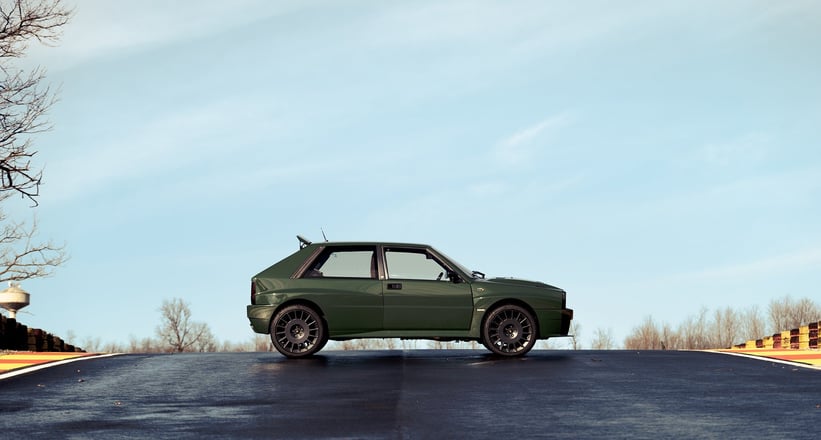 There's also a special suit designed in three different fabrics – Alcantara, velvet, and technical fabric – and a range of 'Gentlemen's Essentials' including a helmet holder and an automotive toolkit for the Automobili Amos Delta Futurista, all handcrafted by Larusmiani's fellow Via Montenapoleone inhabitant G. Lorenzi.
To celebrate the launch of the collection, Larusmiani will host several different exotic cars that were entirely handmade in Italy in its boutique for a number of exclusive events. These will include a Lancia Delta S4, a Ferrari 275, and Ronnie Kessel's Alfa Romeo Formula 1 car.
Photos: Larusmiani © 2019