Handcrafting hunting history at James Purdey & Sons
Such is the level of craftsmanship that goes into one of Purdey's bespoke shotguns that it can take up to two years to complete from start to finish. We visited Audley House, the company's storied headquarters, to find out why the gunmaker to the Royal family continues to flourish after 200 years…
An English affair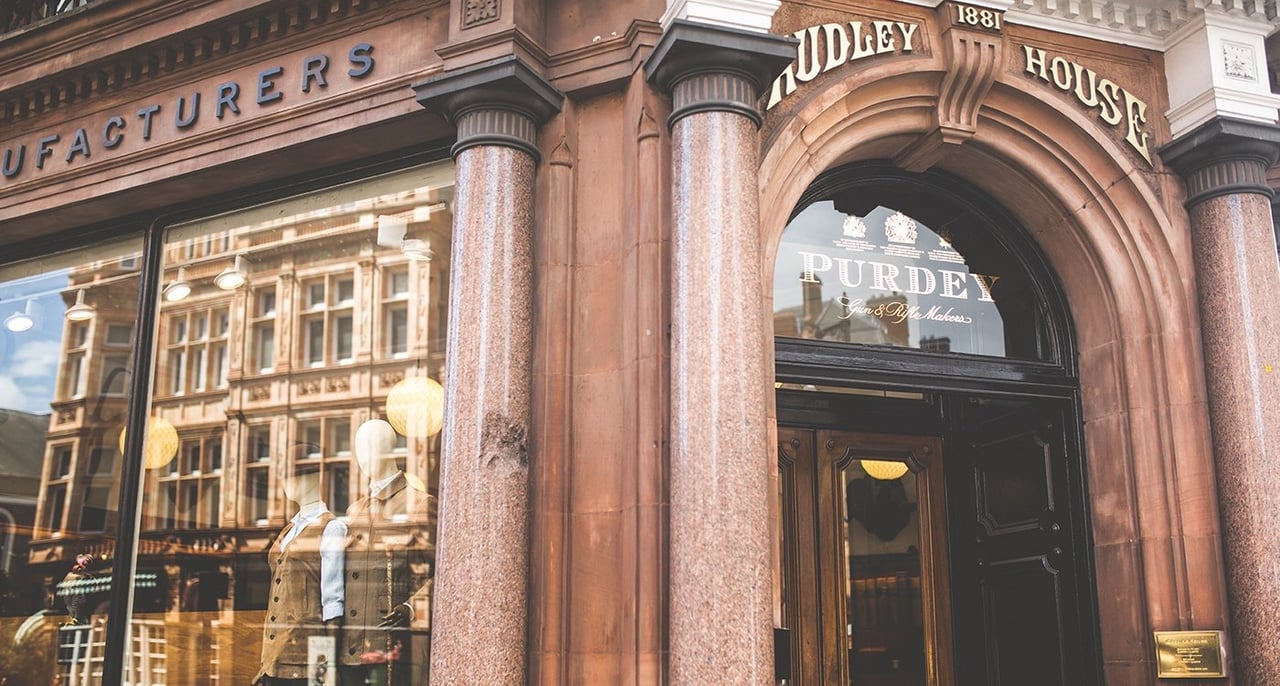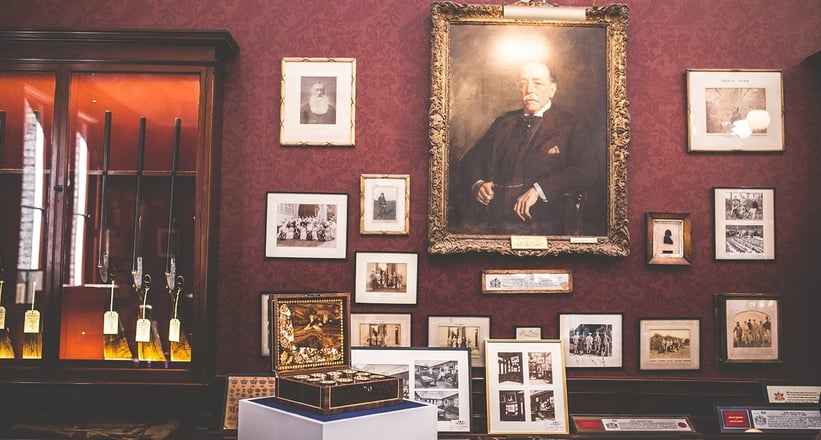 Before you've stepped foot in Purdey's grand headquarters on South Audley Street in Mayfair, history stares you right in the face. Shrapnel marks from a World War II air raid pepper the pillars either side of the front door, which is particularly poignant given that General Eisenhower and his deputy chief of staff planned the D-Day landings in the building's Long Room.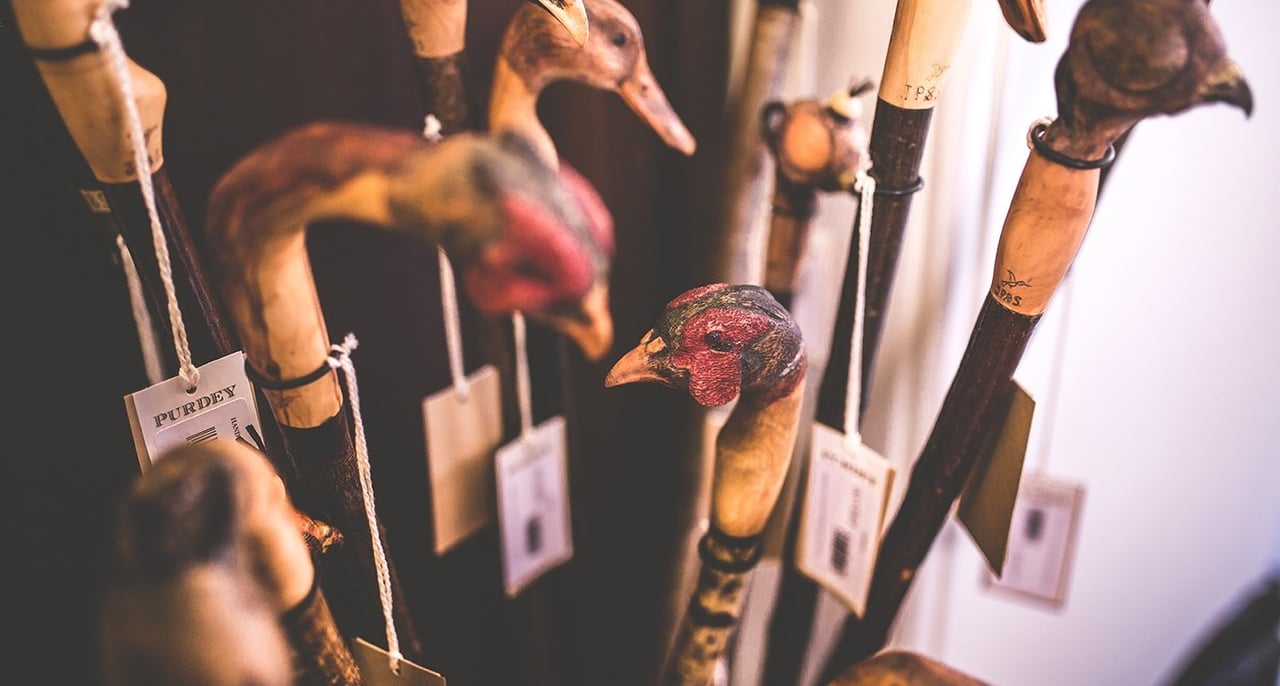 Home to James Purdey & Sons since 1883, Audley House today serves as a gallery space for the company's shotguns, rifles, leather goods, and hunting accessories, as well historical relics and, of course, taxidermy of every variety. Paintings of the Royal family and other company figureheads hang on the walls, a log fire roars, the rich scent of Circassian walnut and leather hangs heavy in the air — it's a wonderfully British place to be.
Let's get personal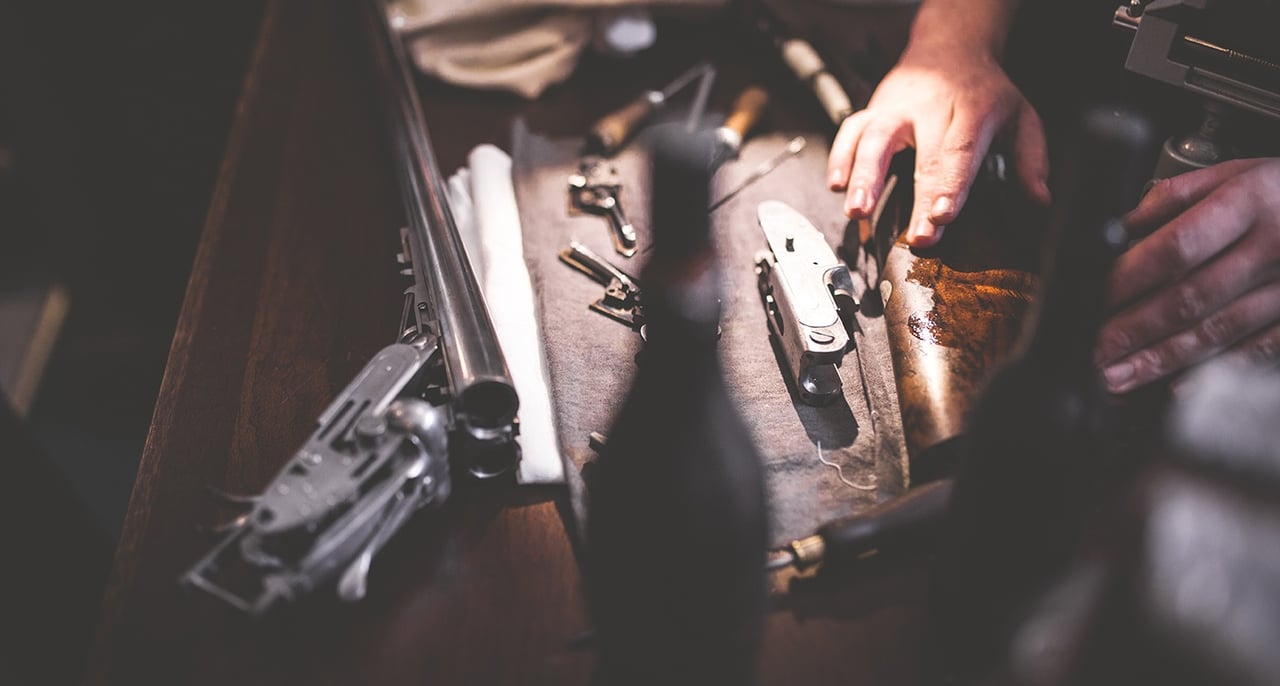 Having a bespoke Purdey shotgun built for you is an incredibly personal process. From the very first fitting, almost every component is crafted to your exact specifications, from the measurements and weight of the walnut stock to the ribbing of the barrels. The impossibly intricate line-by-line engraving on the metalwork, for example, can take over 150 painstaking hours to complete, and even the finishing process, or 'putting together', of the gun takes one craftsman three months.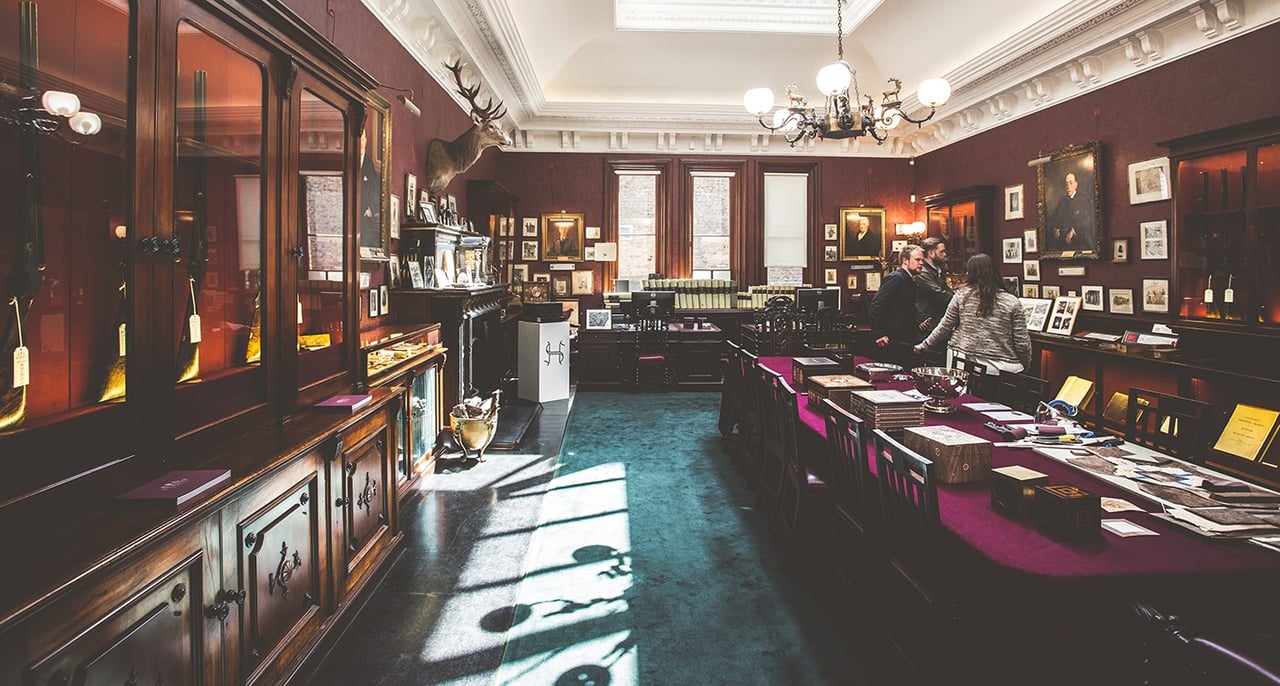 As a result, no two Purdeys are alike (unless, of course, they're built as a pair); although, the precision and passion with which they're built ensure each is a dream to shoot, be it on the range or on the grouse moor. It's for this reason that they're seen as such sound investments, too — a quick glance around the gallery at the beautifully handwritten price tags dangling from the triggers alludes to the value and prestige of these exceptional objects.
Photos: Robert Cooper for Classic Driver © 2017
You can find more information about James Purdey & Sons here.