Lively, dynamic, and forward thinking — there are no three words that better describe Jeremy King, the founder of The Beaumont Hotel in Mayfair and the creator of Jimmy Beaumont. When asked about Jimmy, with a glint in his eye and a mischievous smile, he sipped his champagne and took us back to 4:00am on 11 June 2011. With architects, interior designers, and engineers to answer to in just mere hours, he began to seriously consider the design plan for his hotel, but instead of drawings and blueprints, he came up with the story of Jimmy Beaumont.
The manifestation of an icon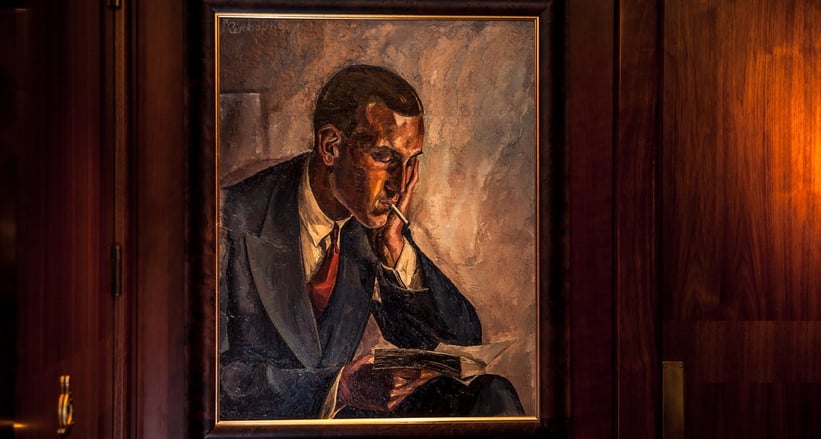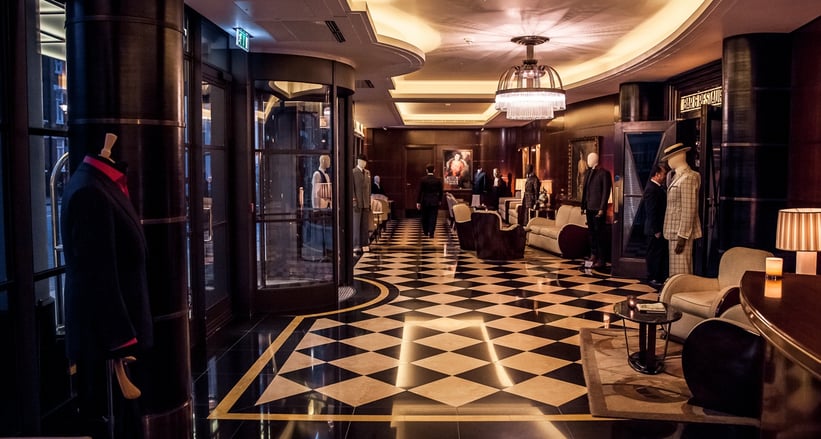 "My brain went to 1926, and Jimmy was conjured up out of nothing: A hotel manager, sick of his business because of prohibition — they couldn't serve any drinks, the city was getting violent, and the hotel wasn't busy – so his wealthy clients, who'd told him he was too good to leave the business altogether, bankrolled him to open a hotel in London. He's not wealthy — he's just well-connected from his time at Yale."
We were starting to question whether he had had one sip too many of that champagne, when he gave us a knowing smirk and explained that this is just the back story that inspired the entire design of the hotel: the Art Deco style, the American bar, the Club Room, and the photographs and paintings. This story soon began to circulate, gaining more attention and eventually inspiring Penelope Sacorafou, a consultant for London Craft Week, to contact eight Savile Row tailors with the directive to create a bespoke wardrobe fitting of 1920s hotelier Jimmy Beaumont.
Clothes make the man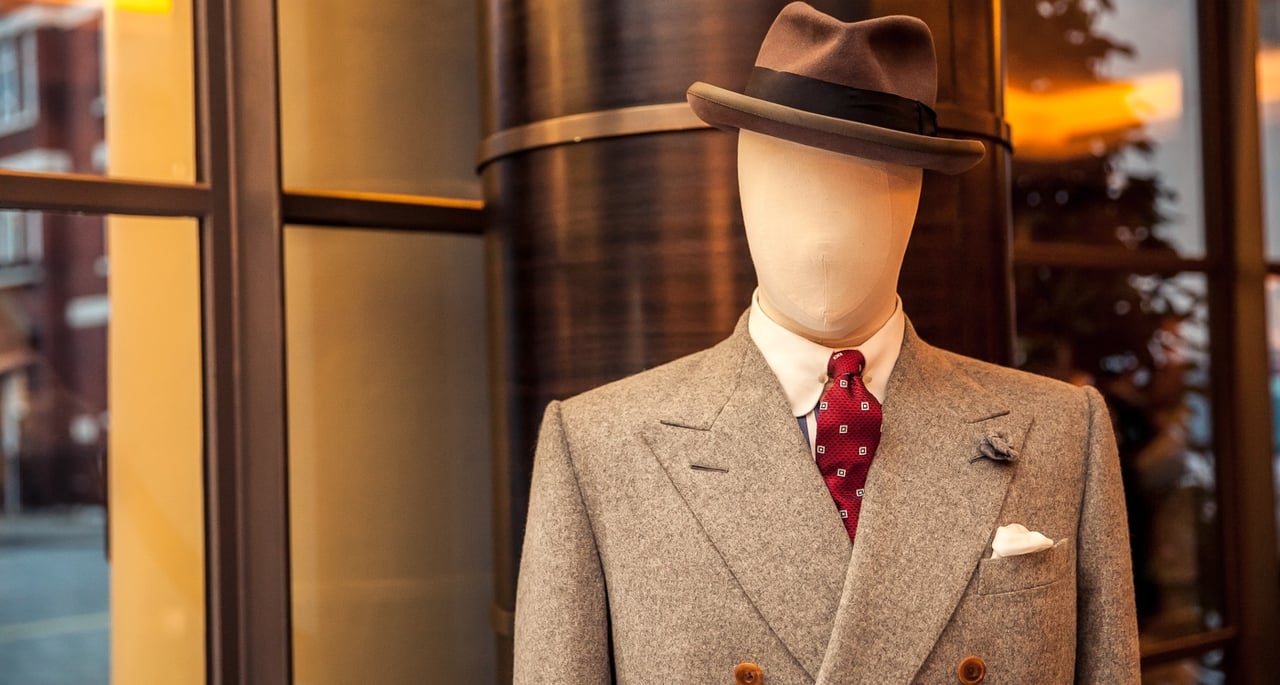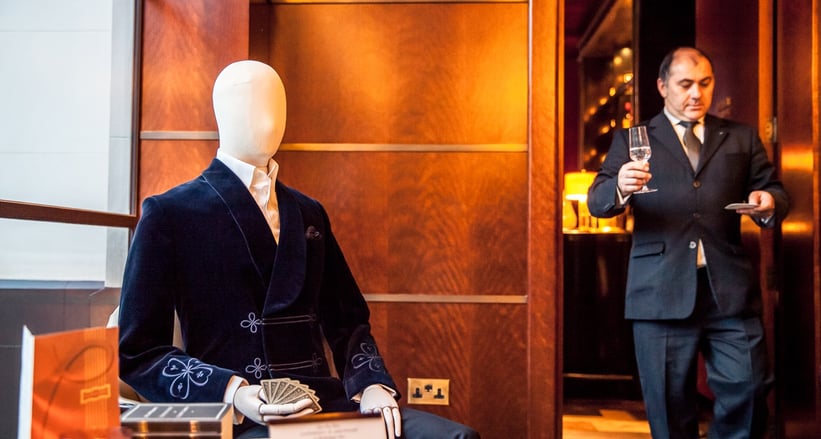 Whether Jimmy found himself sailing the Mediterranean (yachting uniform by Henry Poole & Co), skiing in the Alps (Alpine walking outfit by Gieves & Hawkes), or watching tennis at Wimbledon (sporting suit by Dashing Tweeds), he now had the wardrobe for any occasion. For the more formal affairs, Mr Beaumont had the choice of a navy wool suit, subtly pinstriped with his full name in cherry pink (Maurice Sedwell), a mid-grey "fox" flannel double-breasted "fancy back" suit (Dege & Skinner), or a custom Marcella bibbed dress shirt (Budd Shirtmakers) to wear under his tuxedo. For the long nights of Five-Card Draw, there was a navy-blue velvet smoking jacket (Anderson & Sheppard), and to cap it off, there was even a silk dressing gown and slippers, with the 1930s design coming straight from New & Lingwood's archive.
Timeless elegance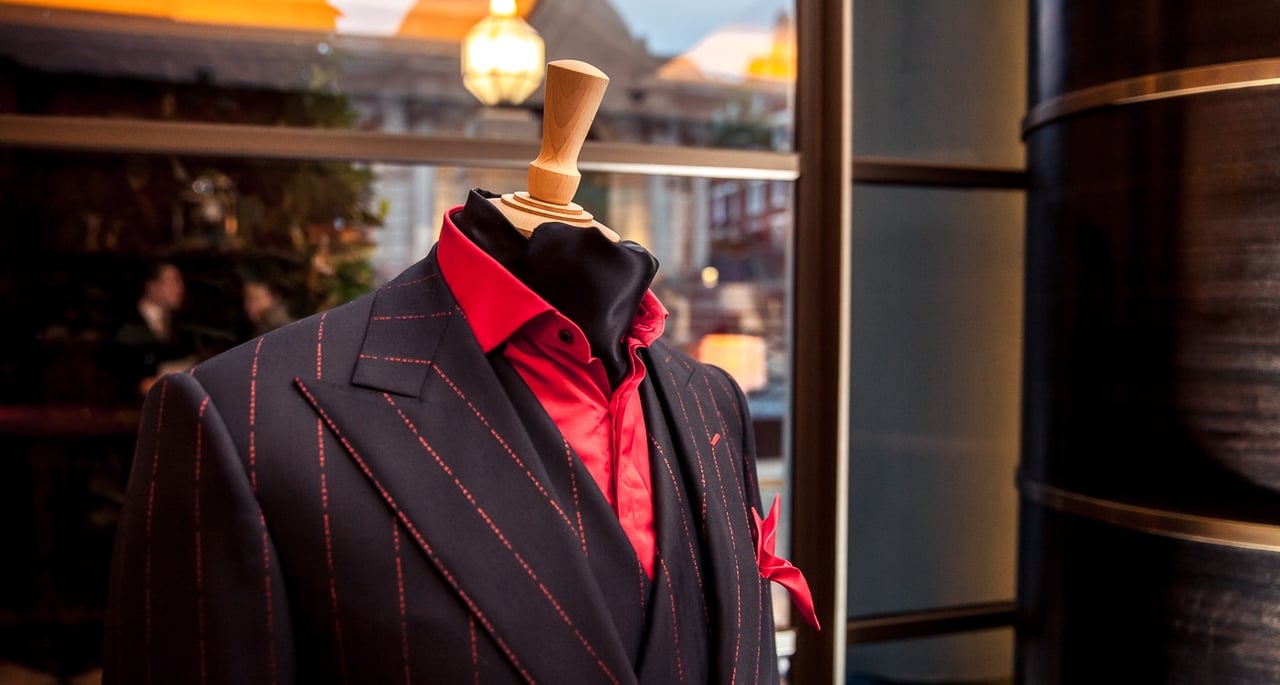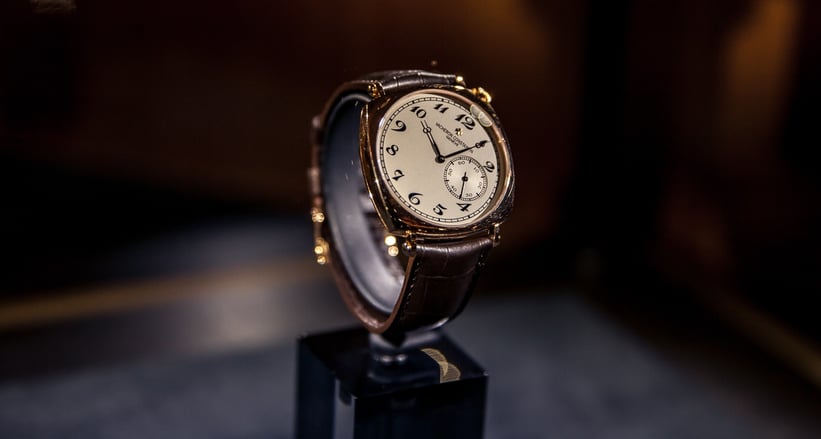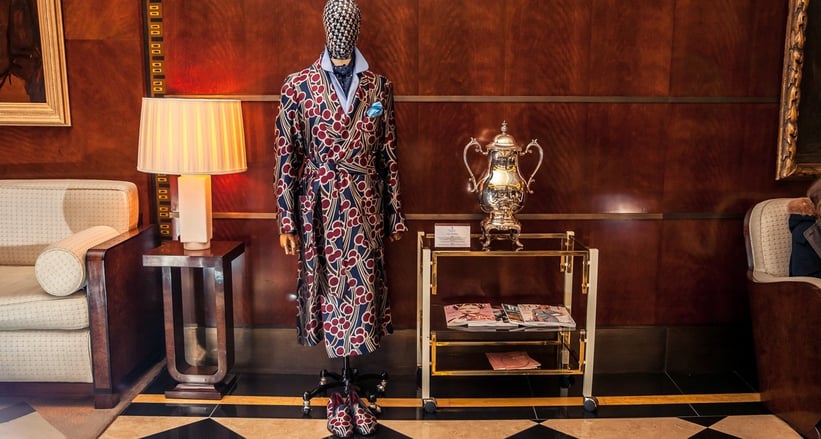 Along with the eight Savile Row outfits, Vacheron Constantin lent a rose gold Historiques American 1921 timepiece to the event. Julien Marchenoir, strategy and heritage director at Vacheron Constantin, believed that "since Jimmy Beaumont is from the 1920s, it is the perfect piece for this type of character — the quirkiness of the piece is just what Jeremy King likes." We were told that this watch was especially appealing to the new generation of car drivers emerging in the '20s, as it could be easily read even with your hands still firmly on the steering wheel.
And finally, what car does Mr King think Jimmy would drive? "I believe an Alvis — stylish yet understated — would be a good fit for Jimmy."
Photos: Tim Brown for Classic Driver © 2017