The space frame is plastic and the ultra-thin red covering keeps weight to a minimum, vital in a 1/3bhp, not 800bhp machine, however aerodynamic.
Mind you, the doors have a gear-actuated, 'flapping' motion, like that of an insect's wings (farfalla means butterfly in Italian), so quite possibly that could add to the forward thrust.
The inventor quaintly describes this feature as ensuring "that it is possible to lift off slightly from the ground at all times." The wings result in "anti-gravitation" and that the "even better ventilation of the interior is a side effect". He knows his engineering, does Herr Langeder.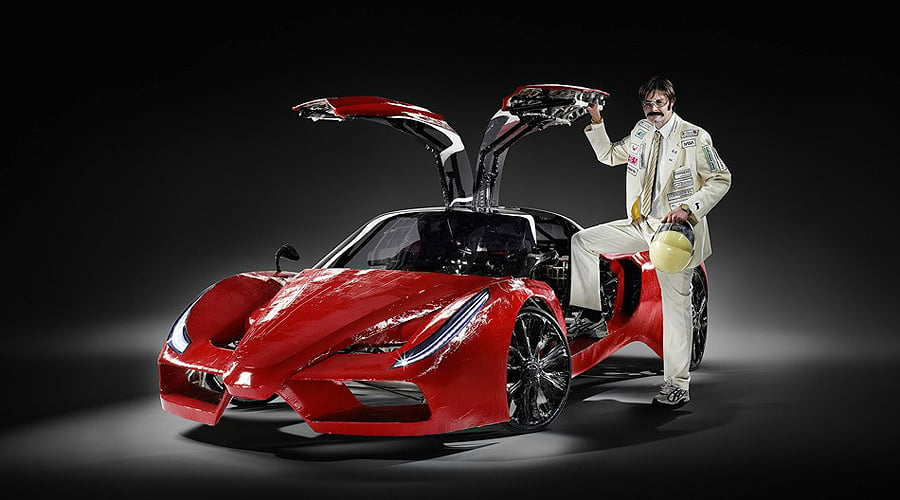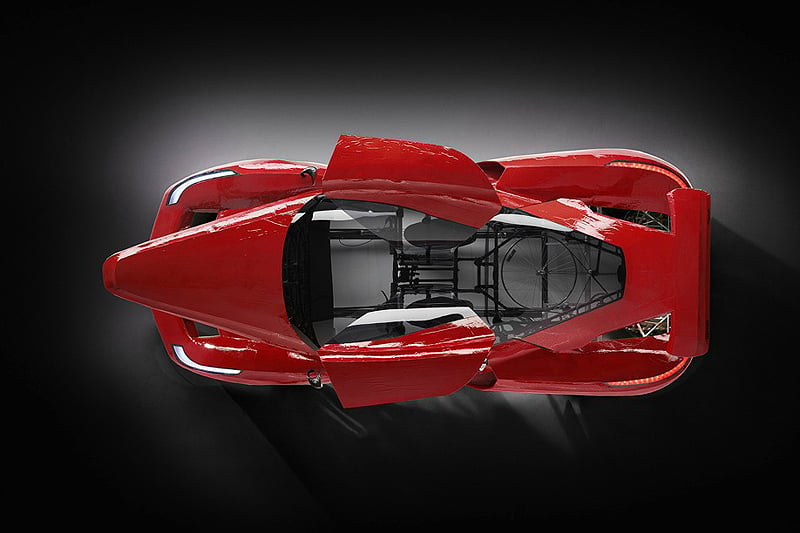 Also new for the FFX is a lighting system comprising 200 ultra-bright LEDs.
Photos: Hannes Langeder