After several years of balmy weather over the Festival weekend, it was perhaps inevitable that the weather gods would strike, and turn Lord March's back garden into something akin to an automotive Glastonbury. However, while A-listers of a musical persuasion were performing to mud-soaked revelers a hundred or so miles to the west, automotive royalty was serenading its diversified following with a combustion-engined concerto in West Sussex.
Singing in the rain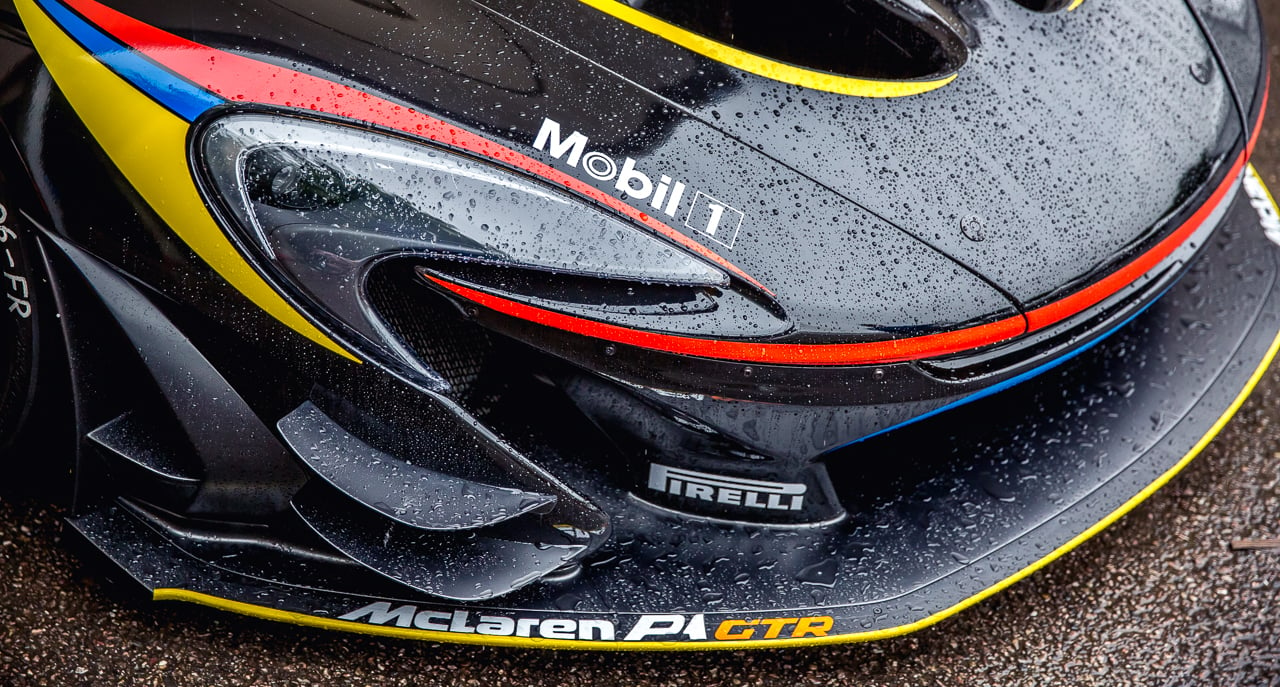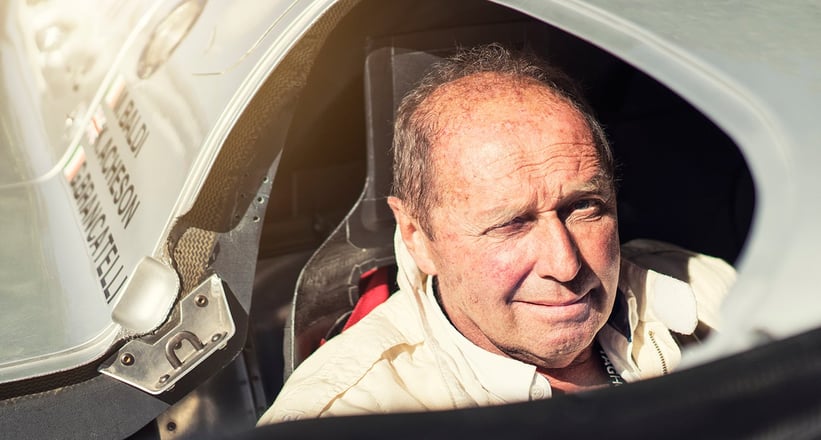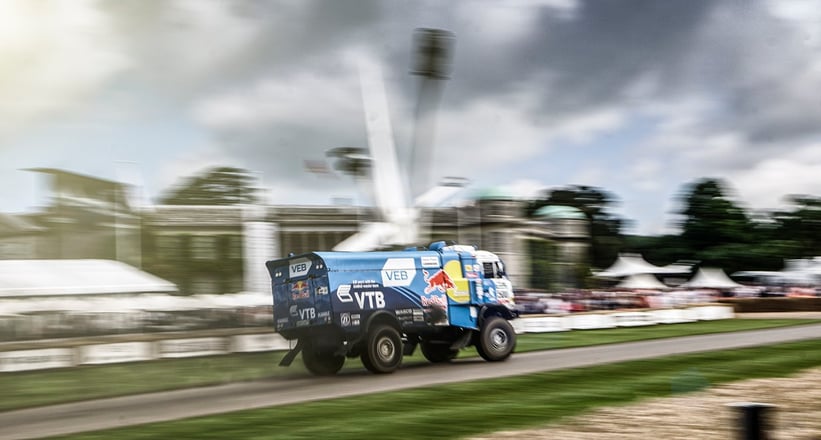 Typically centred on the glorious past and present of motoring, recent years have also seen 'The Festival' inadvertently fill the vacancy left by the British Motor Show, as evidenced by the large amount of new metal officially displayed for the first time. However, as special as it might be to watch a Ferrari 458 MM, Mercedes-AMG GT R or Bristol 'Project Pinnacle' ascending the hill in anger, the draw for most is the machinery that might otherwise rarely be exercised so publicly. Where else on earth would an evolutionary parade of Ford GTs – from the 1964 GT40 prototype to one of the previous weekend's Le Mans 24H entrants – be joined by a very sideways 10-tonne Dakar support truck and an example of almost every significant BMW ever made, including numerous motorsport machines and Art Cars?
'Only at Goodwood'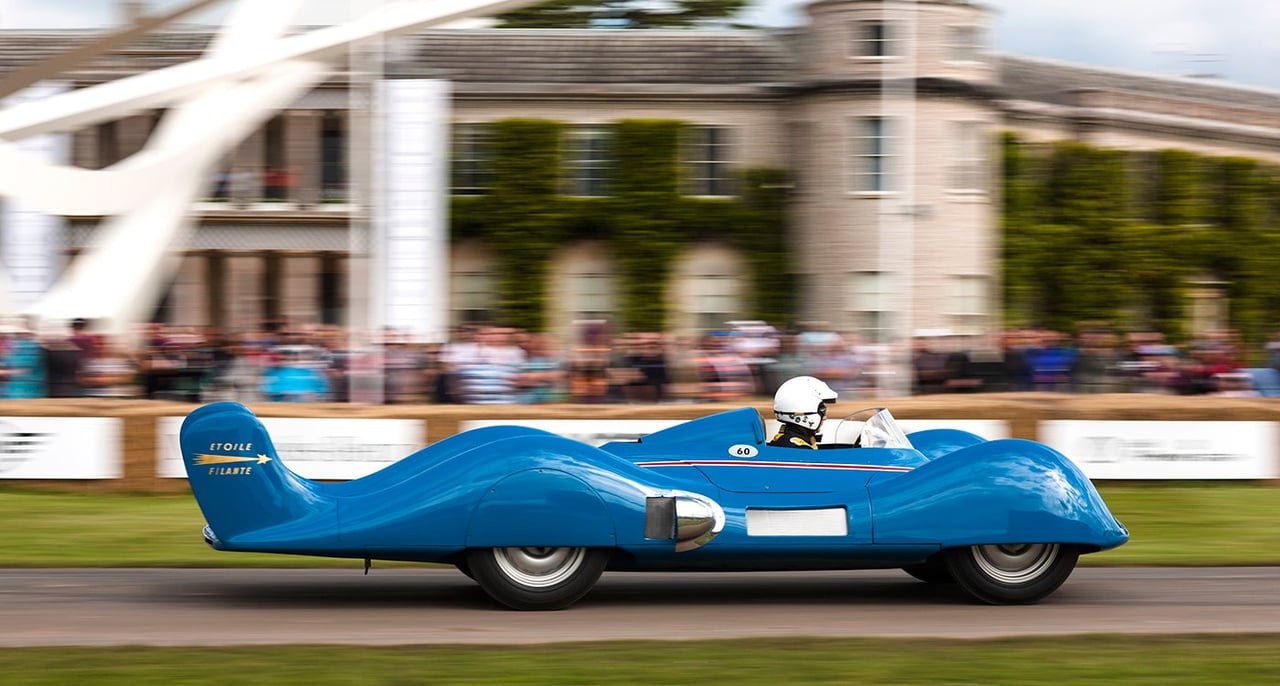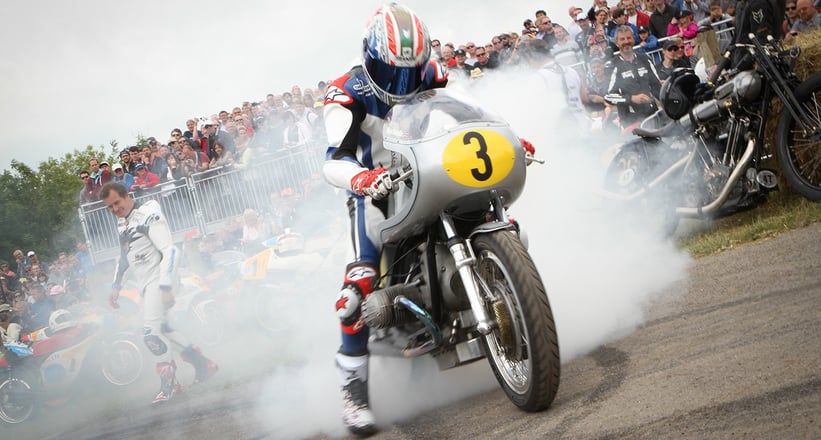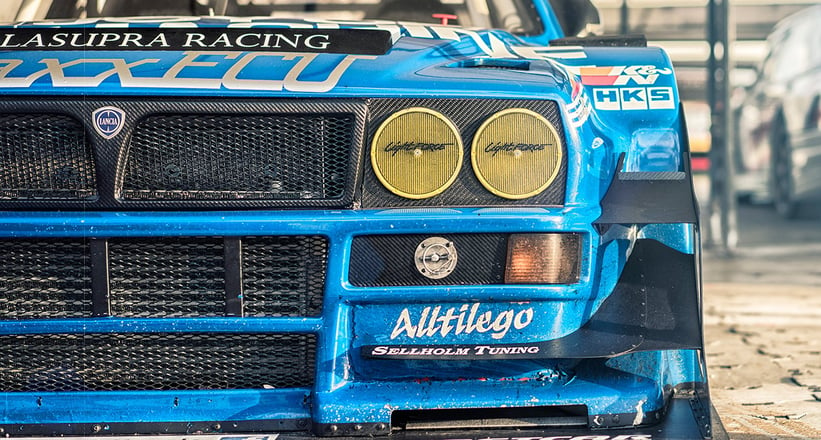 While the various classes ensure there's 'something for everyone' (including guest of honour Keanu Reeves), they also throw up the occasional 'what on earth is that?' – the Renault Étoile Filante that still retains the turbine-engined land-speed record it broke back in 1956, for example, or the 900bhp home-brewed Lancia LaSupra that used to be the owner's daily-driven Delta. Exactly which particular cars one is drawn to, however, is largely irrelevant. For us, it's the tangible bond between a man and his speed machine, whatever that machine might be, that makes the Festival so deserving of its sell-out status. Our 'only at Goodwood' moments this year included witnessing James Hunt's son Tom drive the yellow Porsche 911 3.0 RSR his father famously used as a company car, and watching the sheer joy on the face of Gianni Agnelli's grandson Lapo Elkann as the 'Beast of Turin' Fiat in which he was a passenger crossed the finish line. Let's start practising our sun dance ahead of next year's event...
Photos: Goodwood