What not to miss at the 2016 Goodwood Festival of Speed
Since 1993, Lord March has hosted a perennial pageant for all things automotive. For this year's sensory overload, his band of merry men and women have put together a diversified automotive birthday celebration, complemented by the arrival of numerous newborns. Earplugs at the ready…
The Festival's emphasis on anniversaries appears to be stronger than ever this year, with centenary-celebrating BMW chosen as the featured marque. As such, Gerry Judah's perennial sculpture (incidentally his 20th piece constructed for Lord March's front garden) will feature the BMW 328 Mille Miglia Roadster, the Brabham-BMW BT52, and the Le Mans-winning BMW V12 LMR prototype. Meanwhile, countless Bavarian beauties new and old will take to the hallowed hillclimb. After the Good Lord opens the event with a gentle ascension in a 507 Roadster, the Spa 24 Hour-winning 1800 TiSA and 635 CSI will follow, along with the Mille Miglia-winning BMW 328 Touring Coupé, the 2002 Hommage and numerous others, including a number of notable two-wheelers. However, the blue-and-white-propellor won't have the anniversary celebrations all to itself…
Hunt's legend lives on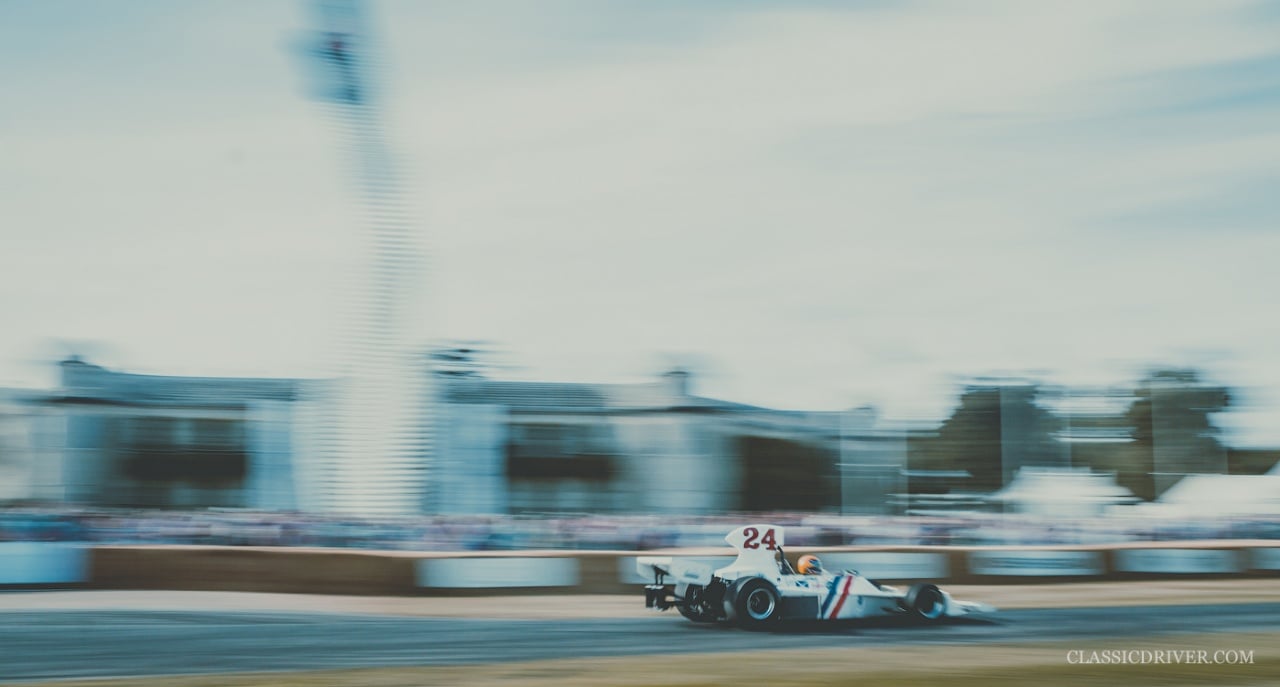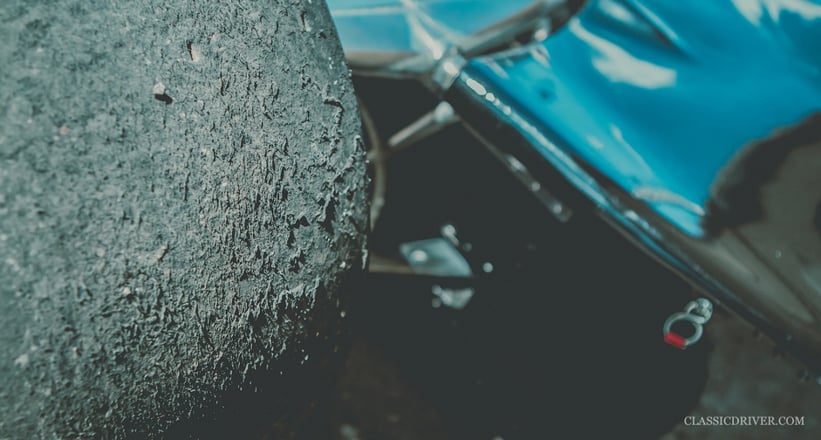 This year also marks the 40th anniversary of James Hunt's famous F1 Championship win – and Goodwood has duly gathered every significant car the late racing playboy drove in period, from his glory-year McLaren through to his beloved Austin A35 road car. Meanwhile, a unique McLaren P1 Hunt edition – painted in the famous colours of his iconic helmet – will take to the hillclimb, and Tag Heuer will launch a special-edition version of its Formula 1 Quartz Chronograph in his honour. Elsewhere, half-century celebrations of both the Ford GT40's legendary Le Mans victory and the inaugural Can-Am championship will be celebrated, with the latter set to feature the unique 950bhp Lola T310 as part of a thunderous roster. Audi, meanwhile, will send Frank Biela up the hill in the V8 Quattro with which he won the DTM championship 25 years ago, and Pink Floyd legend Nick Mason will pilot an Auto Union Type C 'Silver Arrow' to mark the 80th anniversary of the absorbed marque's European Championship victory. We imagine Lord March has secured a bulk discount on candles.
Debuts aplenty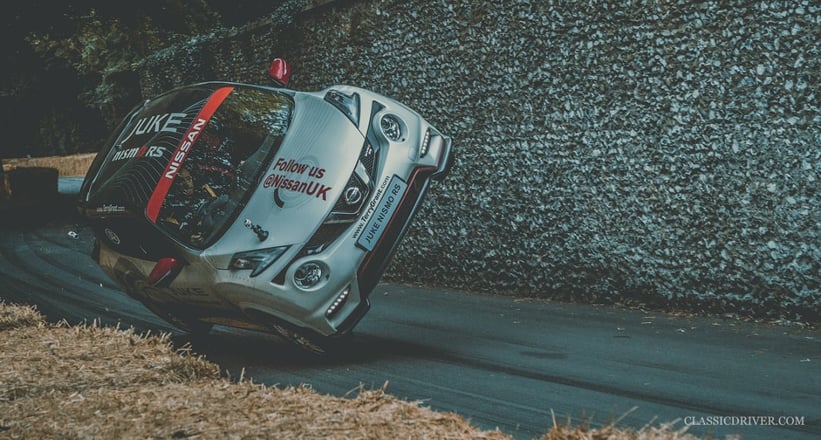 Given the ever-increasing popularity (and resulting media attention) the Festival garners, it's little surprise that a record number of new-car dynamic debuts will take place over the four-day event, with a bumper turnout from the British manufacturer contingent. As well as revealing a one-off GT12 Roadster, Aston Martin will hand the DB11, the Vantage GT8 and the (limited) production version of the Vulcan their moving debuts; Rolls-Royce will show the Wraith Black Badge edition; McLaren will bring along its 650S Sprint track car along with the several versions of the P1 (some with matching F1 counterparts); and Jaguar will sic the snarling F-type SVR on unsuspecting showgoers. There are rumours that Bristol's new car might make a surprise appearance, too. It's also a big event for the latest crop of luxury SUVs: the Maserati Levante will grace UK soil for the first time, while Derek Bell will demonstrate the lauded dynamic prowess of the Bentley Bentayga, and Jaguar will showcase the F-Pace's all-round equilibrium by sending it up the hill on two wheels (yes, really). Elsewhere, the Bugatti Chiron, BMW M4 GTS and Fiat 124 Spider will be seen in action in the U.K. for the first time, as will Ferrari's F12tdf, California T Handling Speciale and one-off 458 MM. Need we continue?
An on-location drivers hall of fame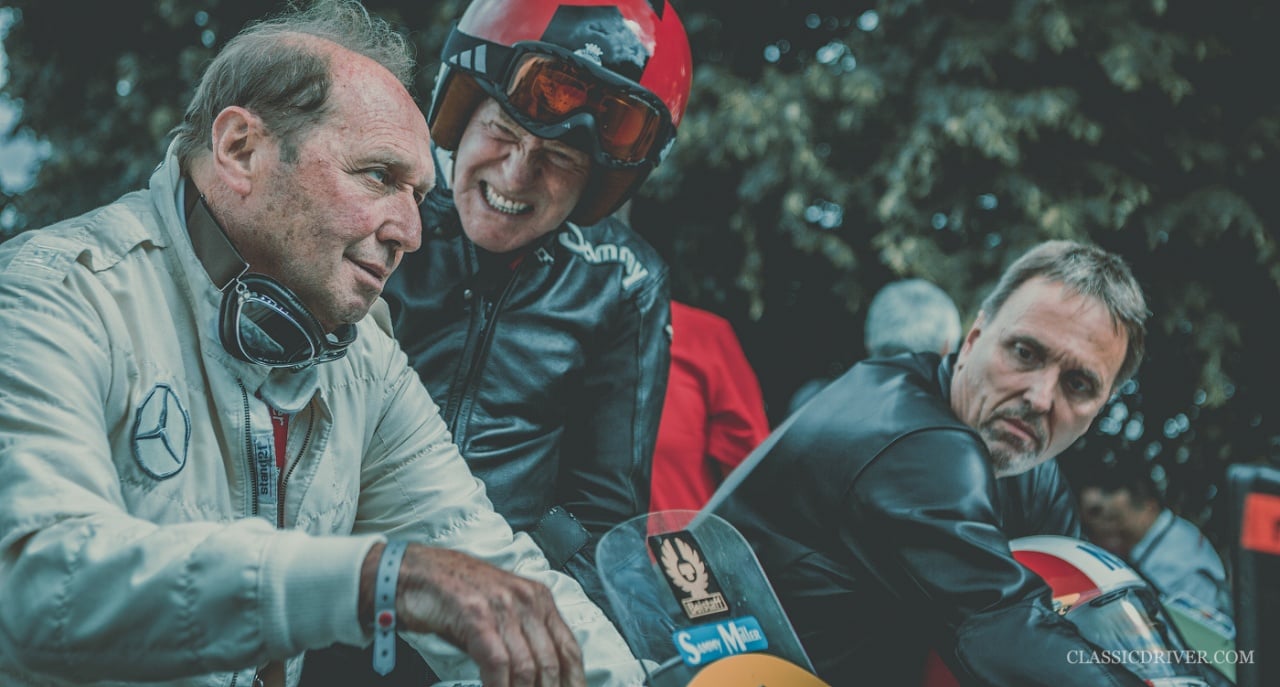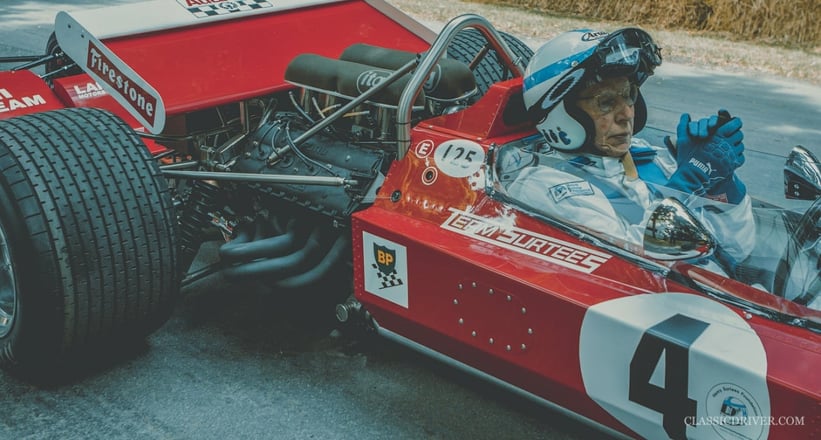 Another draw of the Festival is the driving talent on display, transcending all eras and motorsport disciplines. Biela and Bell will be joined on track by a number of their fellow Le Mans winners, including David Brabham, Martin Brundle, Yannick Dalmas, Klaus Ludwig, Vern Schuppan, Emanuele Pirro and Richard Attwood, the latter two driving a Porsche 908/3 and a Can-Am Porsche 917/30 respectively. Franz Wurz will share drives in his 1976 championship-winning Lancia Stratos with his Le Mans-winning son Alex, while Barry Sheene's son Freddie will ride one of his father's GP bikes. Elsewhere, 15-time Motorcycle GP World Champion Giacomo Agostini will coax one of his old MV Agusta mounts up the hill, Emerson Fittipaldi will pilot his Marlboro-liveried Penske PC-22, Johnny Cecotto will drive a BMW M3 E30 DTM car, and Kenny Brack will attempt to conquer the road car hillclimb record in the P1 LM. Several of the current F1 drivers will be at Goodwood for their weekend off, too. Also look out for Jochen Mass, Sir Stirling Moss, John Surtees and, perhaps the most inspirational of them all, motorsport legend turned Paralympian cyclist Alex Zanardi.
The Cartier Concours comes of age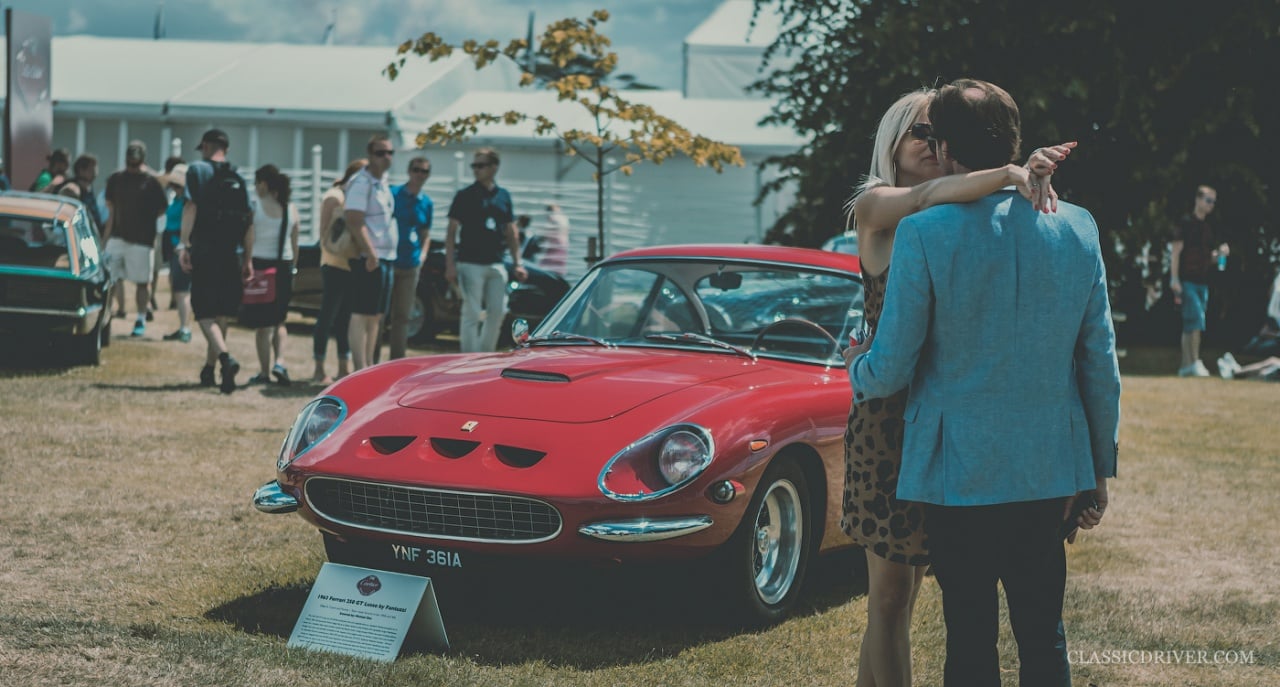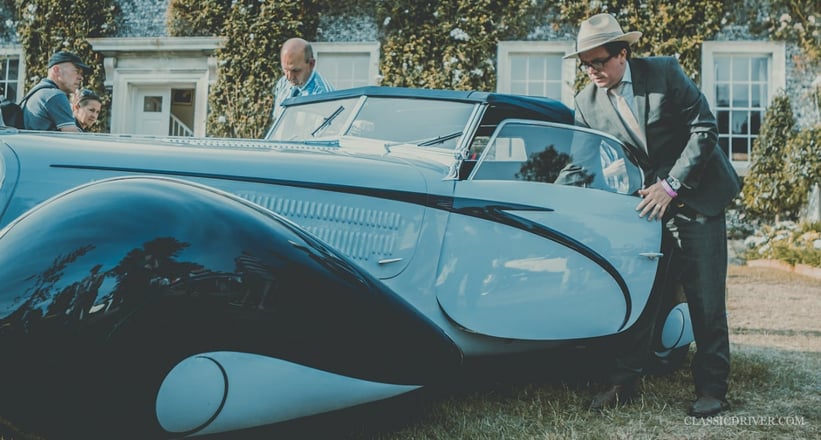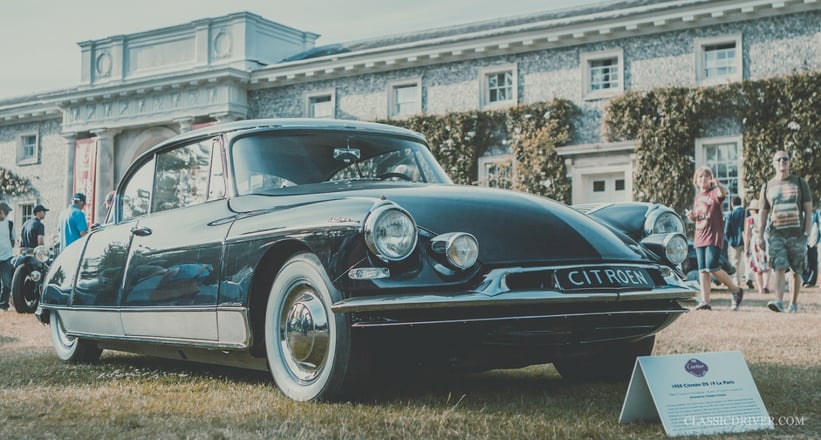 Another Goodwood gift that keeps on giving is the Cartier Style et Luxe concours, which has perpetually delivered elegance and oddity in equal measure for the last 21 years. This time around, gatherings include a dedicated class of Rolls-Royce Phantom IIIs to commemorate their 80th anniversary, eight notable Lancias to honour the marque's formation 110 years ago, a tribute to Alpine, and a bringing-together of Marcelo Gandini-penned Lamborghinis. Another area of interest will be the patch of lawn on which the 'English grace with American pace' class assembles, with six sporting mid-1960s British GTs showing off their American V8s with pride.
Elsewhere, our final recommended rendezvous is the stand of Unique & Limited, whose lifelike CGI prints must be seen in person in order to appreciate the level of high-definition detail. However, for those otherwise engaged this weekend, Goodwood is currently hosting a live stream of the entire Festival, with a team of drone cameras providing a new perspective. We'll give you another polite reminder to locate your earplugs, then – whether you're absorbing the action on-location, or from the comfort of your own living room.
Photos: © Peter Aylward for Classic Driver