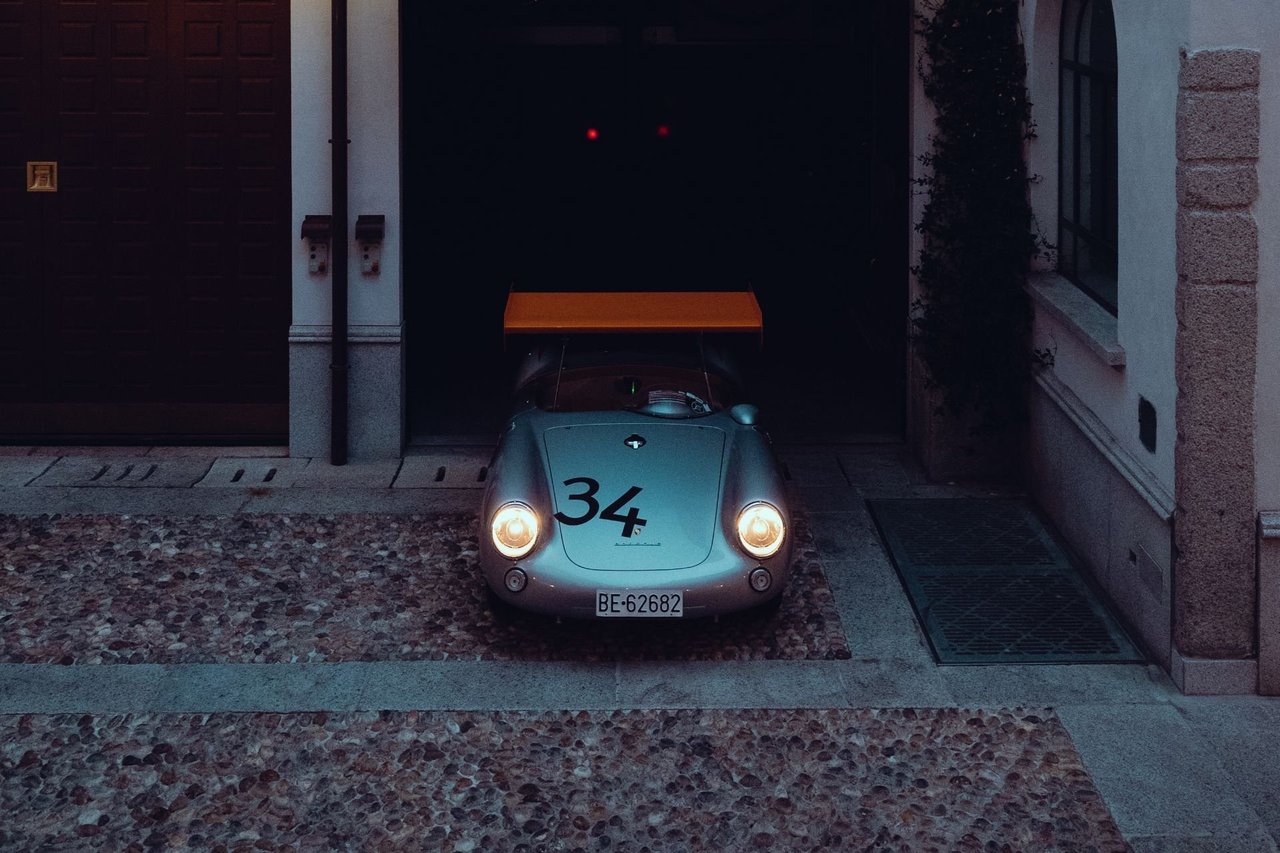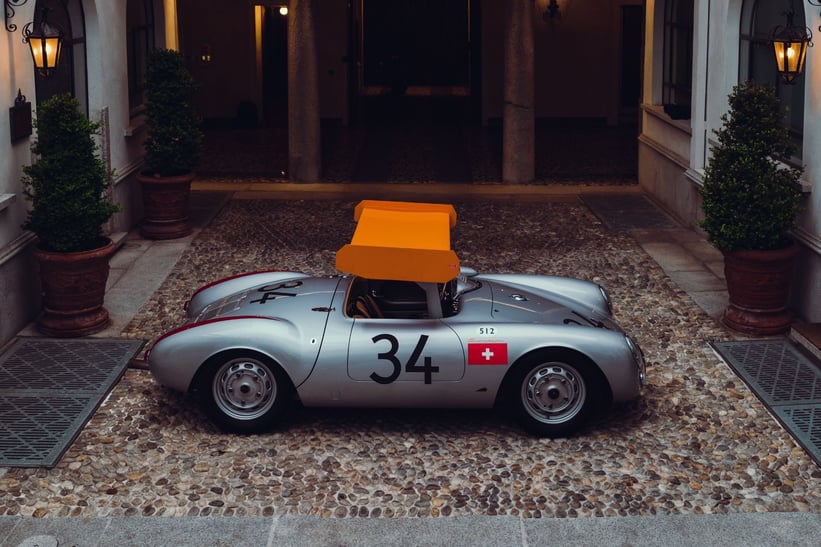 We featured the car last summer in an article by Classic Driver regular Remi Dargegen, and today the car is offered up to a new lucky custodian by Simon Kidston. The headlines are remarkable: six world records set at Montlhéry in 1955, entered at the infamous, 1955 24 Hours of Le Mans, 1956 Nürburgring 1000km and many more historical races.
The 1956 Nürburgring 1000kms is the important one though, as engineer Michael May took ownership of the Porsche and had a crazy idea: "I wanted to get into racing and already had a wing in my mind. I was always crazy. A 550 was by far the best way to get into top competition. I needed a basic car I could make faster in corners and under braking."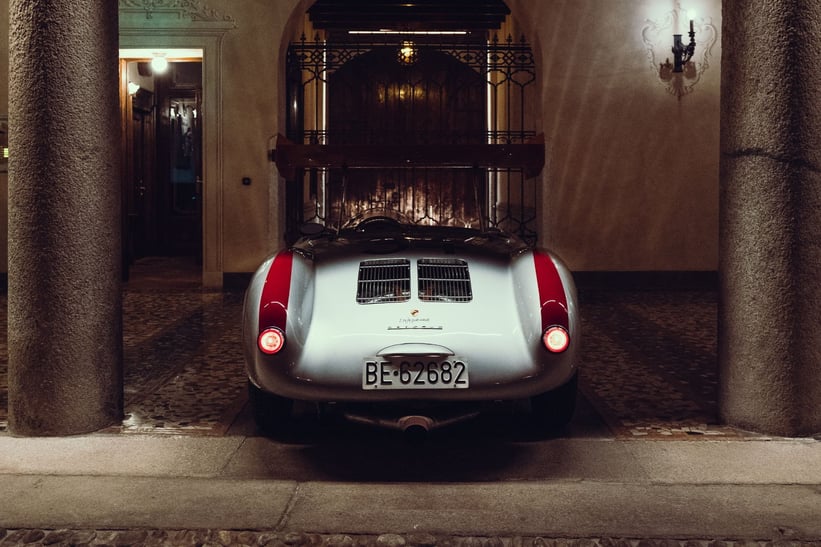 Directly bolting a NACA 6412- profile wing to the chassis rails and mounted in the middle of the car. Too many it was amusing, that is until it ventured out on the to fearsome Nordschleife where the car was lapping four seconds quicker than the factory entered Porsches. Cleverly the wing could be adjusted form the cockpit allowing the driver to reduce drag on the faster sections and then adjust the angle to create significant down force where required.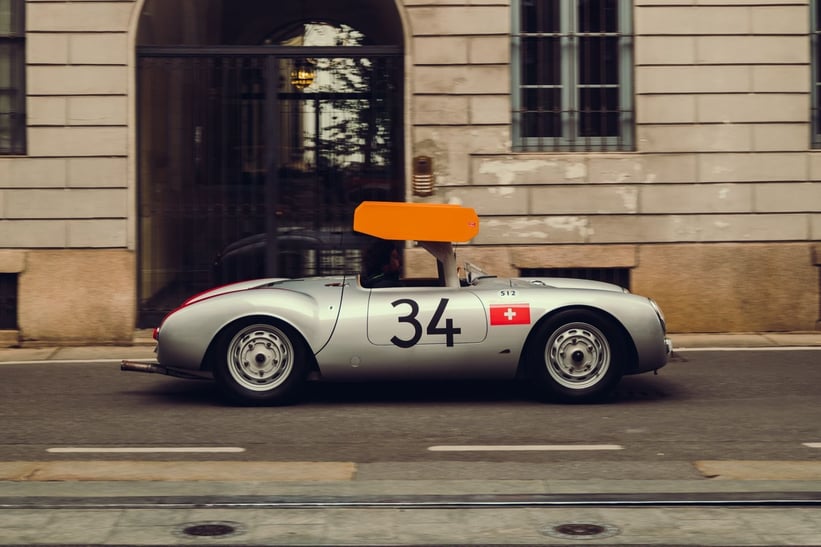 Offered for sale by its current owner of four years via Simon Kidston, this car is a hugely important piece of motoring history, proven by its invites and awards that it has received at the world's greatest automotive events in recent years. Is there a more desirable car that is currently for sale that would gain you access to so many fantastic evens all over the globe? We don't think so.