Visually, the 'gentle giant' remained almost unchanged since production began in 1967 and it wasn't until 1997 that the whisper-quiet, chrome-festooned Century was replaced by a revised second series. There's certainly an air of Mercedes 600 about the five-metre-long saloon.
Slow and steady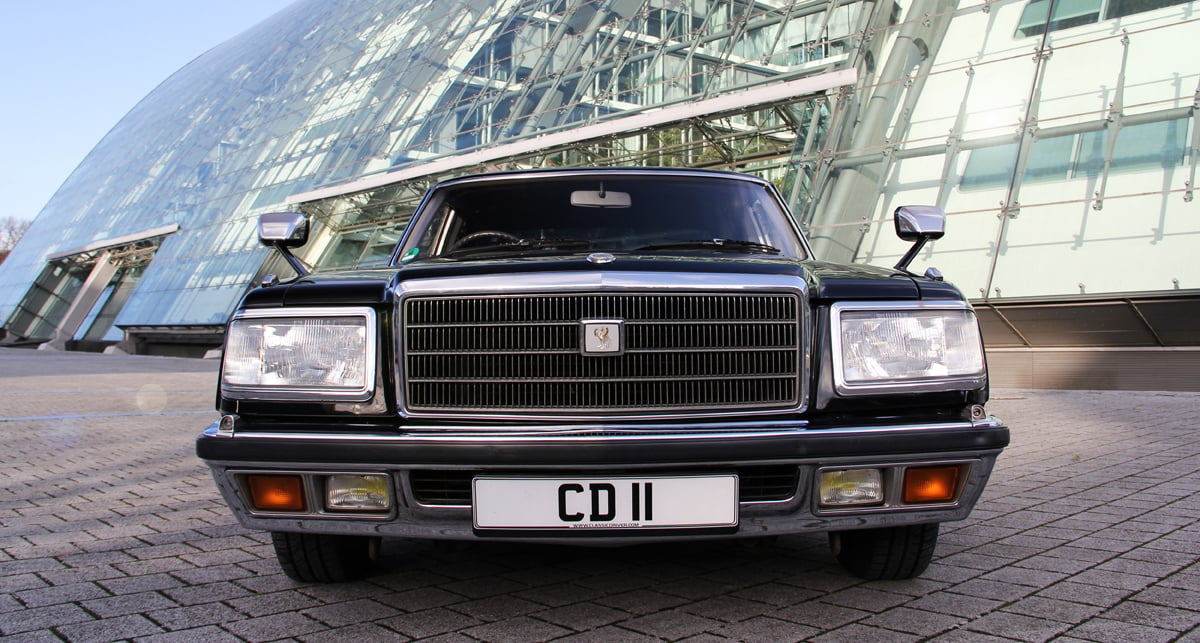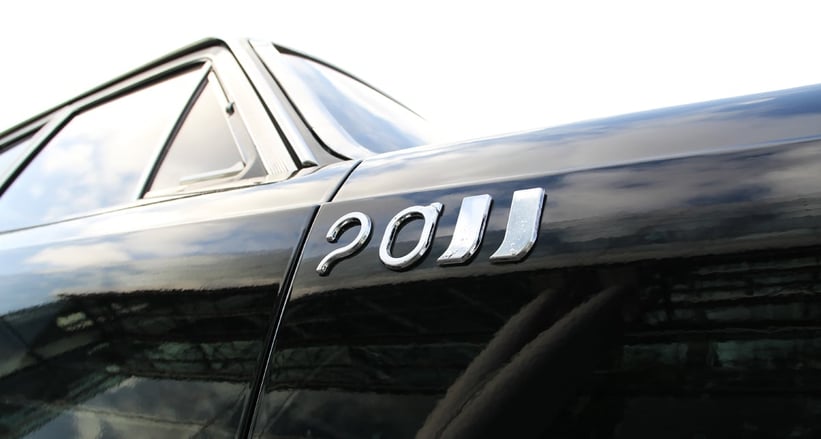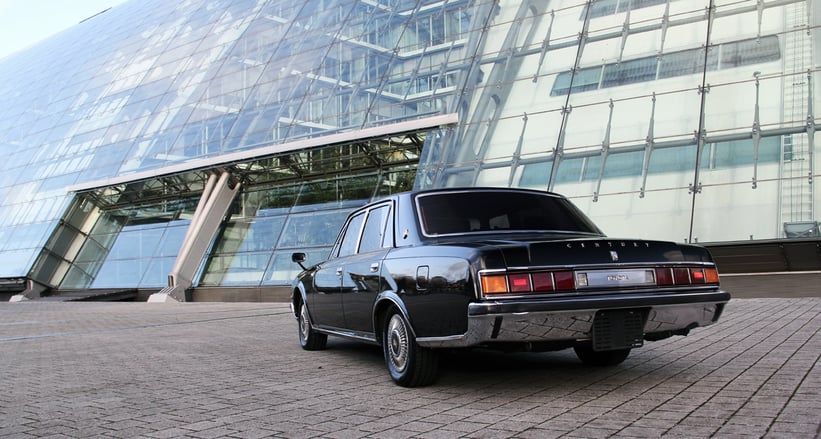 From 1982, all Centurys were equipped with a larger 165HP eight-cylinder engine but, despite the extra grunt, we're in no rush with the 1989 model we're photographing. In fact, there's more than enough time to sit back, relax in the electrically adjustable seats, and glide nonchalantly around.
Luxury in suede and wood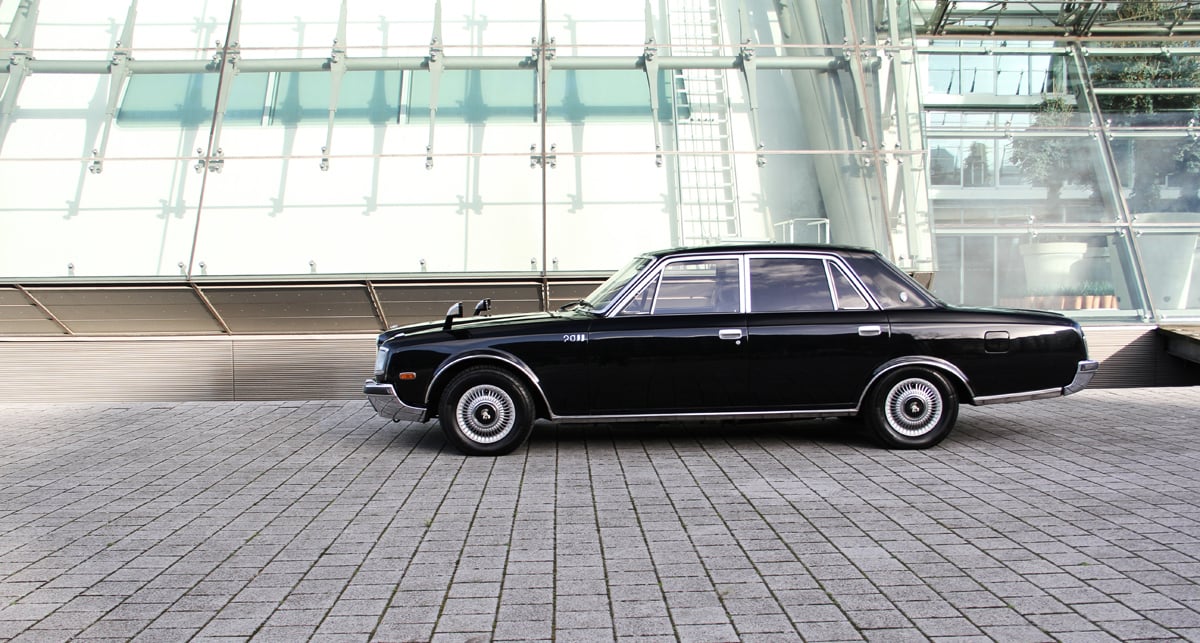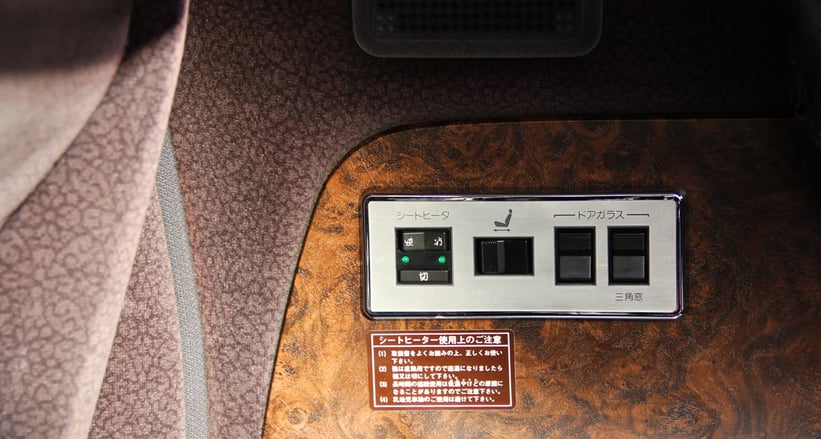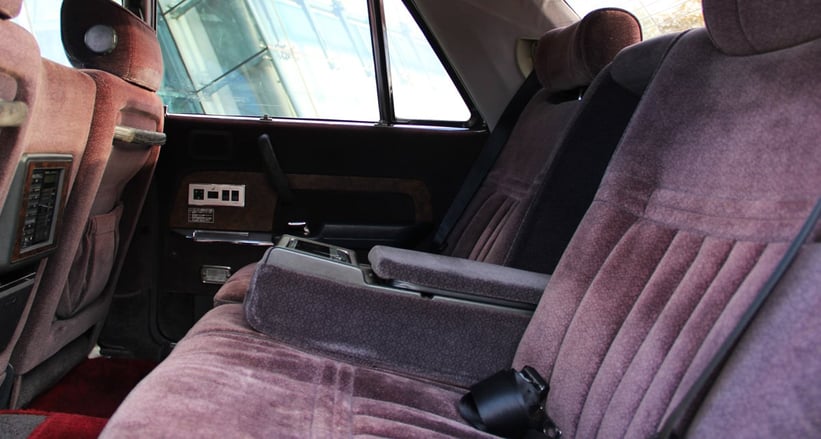 In any case, to rush would seem totally inappropriate, depriving us of the enjoyment to be had in the ultra-luxurious cabin. Despite its early birth, the Century offers everything your pampered heart desires: everywhere you look are switches and controls operating numerous features (though it helps to have a Japanese dictionary handy) that exist purely for your comfort.
It's easy to be overwhelmed by the seat controls, multi-zone climate control and complex audio system. So much so, that we'd advise relying on the largely pictorial instruction sheet. Our ride in the Toyota Century certainly left a lasting impression.
Photos: Jan Richter