A unique opportunity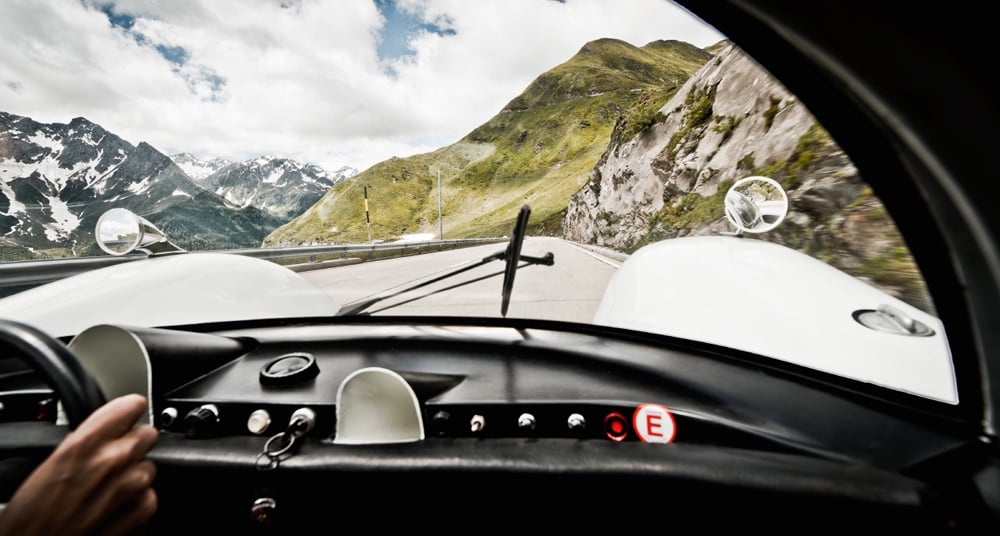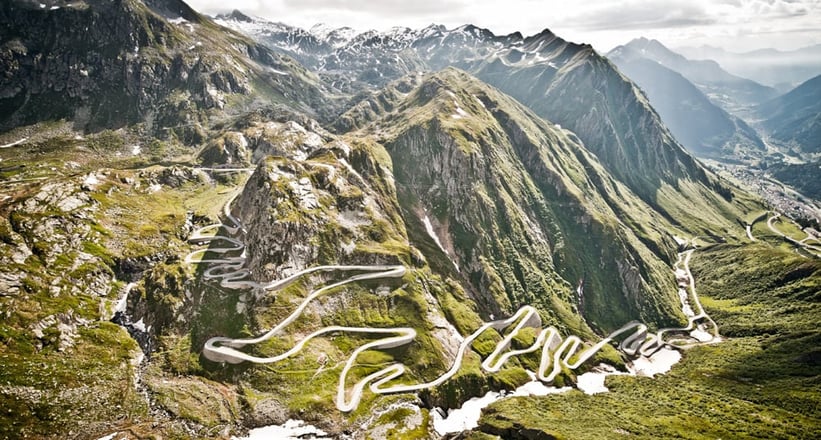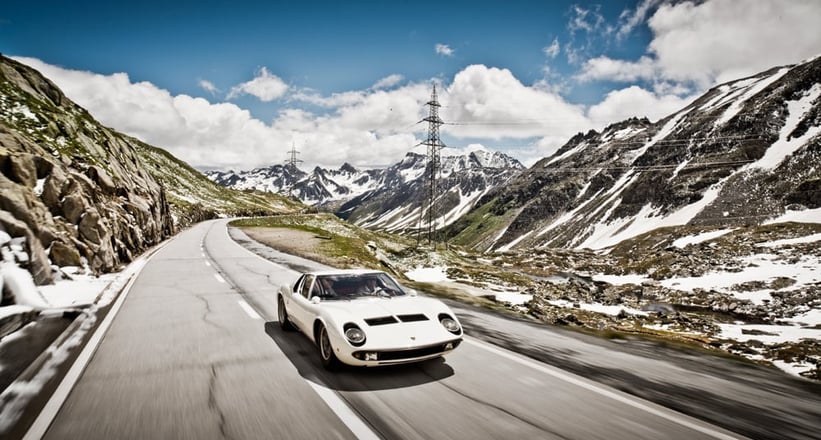 "Getting to drive and photograph these stunning cars from my childhood has always been a dream of mine," says Bogner. So when the opportunity arose to capture the Lamborghini Miura and Porsche 906 together in the Swiss Alps, he didn't think twice. The breathtaking new images have been used in an updated version of the long-out-of-print Switzerland issue of Curves magazine.
The throttle is the only concern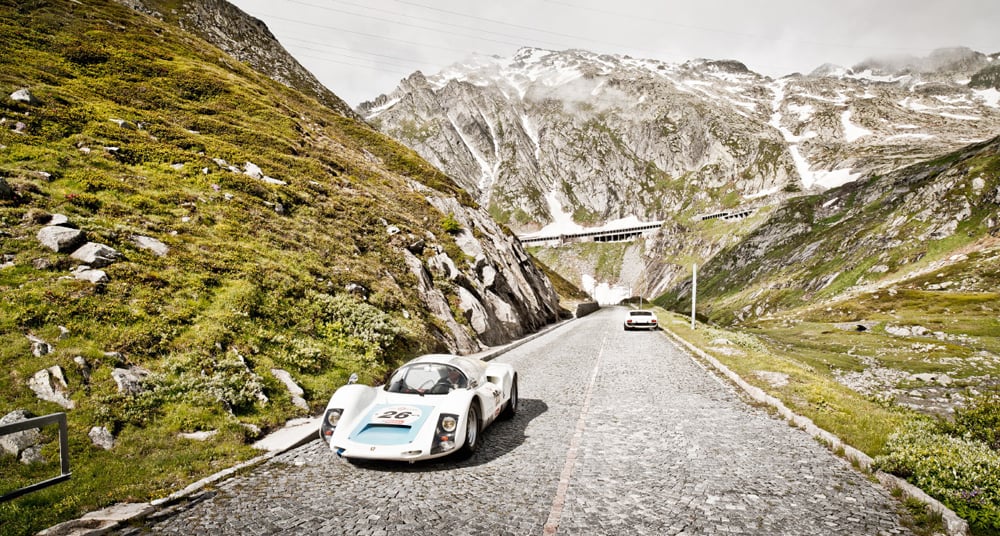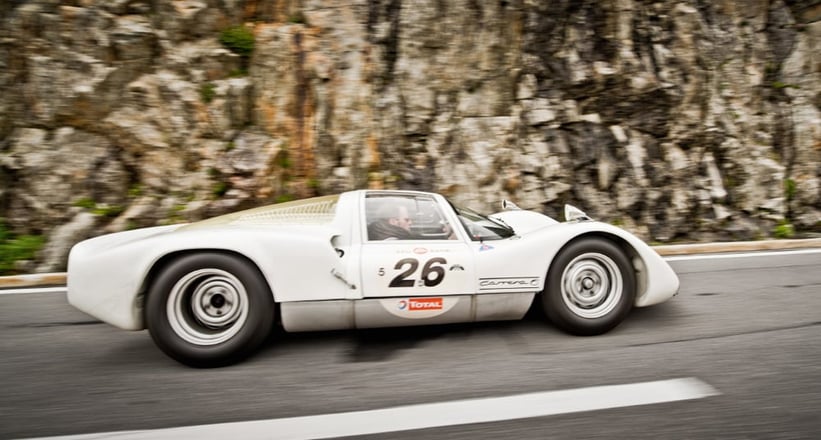 Of course, the man behind Curves hesitated before changing the car-free concept of his magazine – since, goes his reasoning, the reader should be able to fantasise about these serpentine roads, no matter whether they prefer to travel by car, bike or bicycle. But those concerns were short-lived. "With the accelerator fully depressed at every opportunity, my worries disappeared," jokes Bogner. We're not surprised.