Snapshot, 1969: Who set the Miura among the Peugeots?
In the late 1960s, Paul Bouvot was responsible for Peugeot's series models in his role as chief designer. But he secretly yearned for a more exotic automobile…
From the 1950s onwards, Bouvot worked on Peugeot's new small saloons and coupés but, after closing time, his wish was to drive home in something more sporty. He'd already owned many Ferraris and, by the end of the 1960s, he had his eye on a new Ferrari 275 GTB/4. Bouvot was well-connected, so asked his Italian friend Sergio Pininfarina – who had designed several cars for Peugeot – whether he could quickly source him such a car. However, before the Turinese designer had the chance to look, Bouvot snapped up a Lamborghini Miura – penned by Pininfarina's rival Bertone, of course.
Car park surprise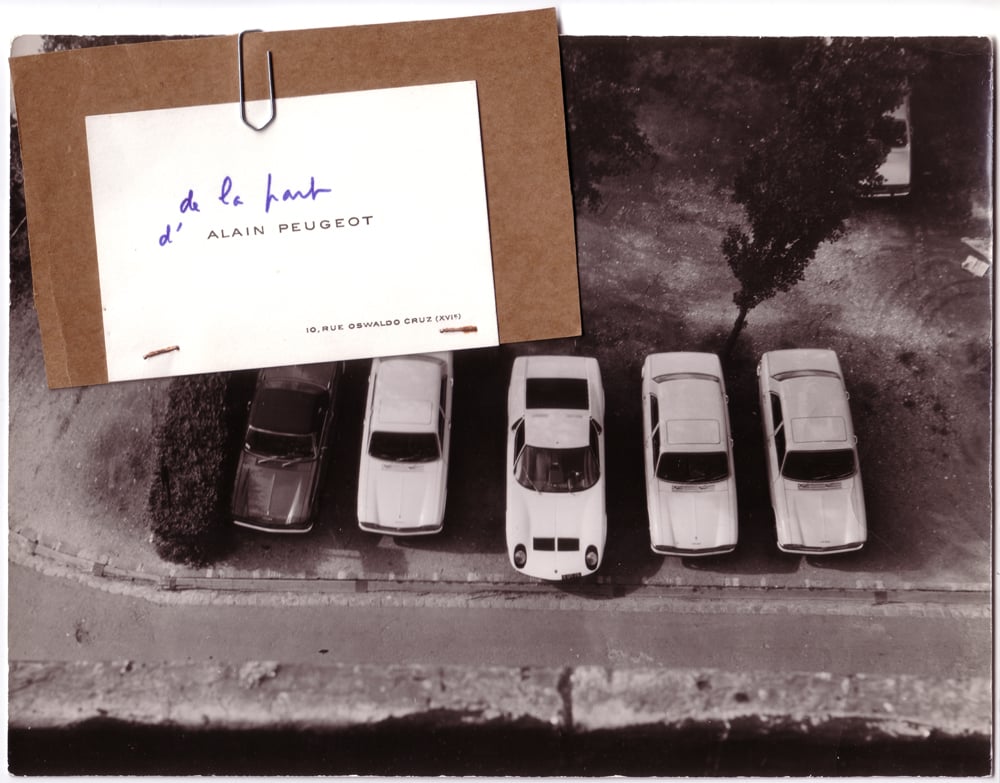 The next time Pininfarina was in Paris, he spotted the white Lamborghini in the employee car park surrounded by modest Peugeots, and was highly amused at the cheeky design chief's bravado. Next morning, Alain Peugeot took a birds-eye picture of the ironic scene, wrote a tongue-in-cheek message on his business card, and left both on Bouvot's desk.
But Bouvot soon experienced a sobering moment. While on a drive with a friend in his Bertone-bodied supercar, a pebble jammed the throttle open at 140mph. The only way he could stop the car was to withdraw the ignition key; at 110mph, it pirouetted twice in the rain, yet they came to a stop, somehow unharmed. The next day, the wild bull was sold.
Photo: Archiv Marc Bouvot
You can read the full story of designer, artist and sports car lover Paul Bouvot soon on Classic Driver. In the meantime, you can search the Classic Driver Market for various Ferrari 275 GTB/4s, Lamborghini Miuras - and of course, a few Peugeots.