In the words of one Avril Lavigne, why did we have to go and make things so complicated? Nowadays, sports cars billed as 'pure' still tend to be stuffed with technology as mercilessly as the festive turkey is with stuffing. And just like all of us after a particularly indulgent Christmas lunch, they're unnecessarily heavy as a result.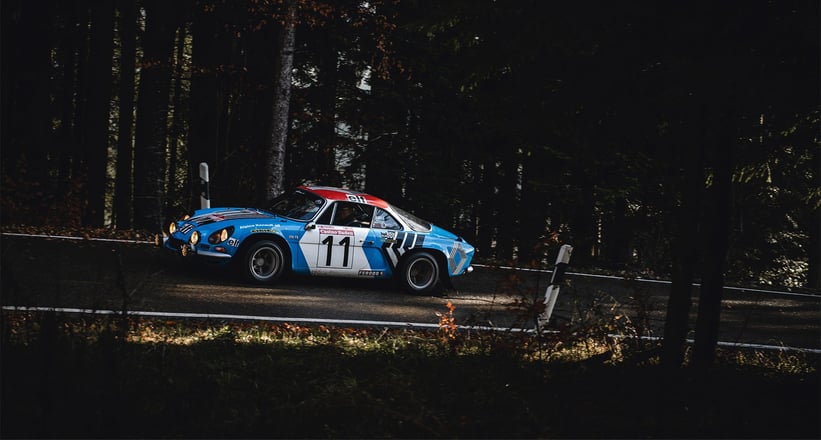 Like most things in life, moderation is key, particularly at Christmas – whether it be the time spent with family before the simmering resentment spills over, the amount of champagne consumed at the work Christmas party, or the number of pigs in blankets you think your stomach can reasonably accommodate. And it's especially true when it comes to cars.
The 'less is more' ethos is perhaps best embodied by the Alpine A110, that achingly beautiful coupé that pares driving back to its absolute bare minimum yet still possesses an enviable Gallic charm. After days of binge eating and drinking, we can only imagine how liberating it must be to jump into one of these pocket rockets, crank down the windows, and blast away the aches and pains with a rapid jaunt through a wintry deserted forest.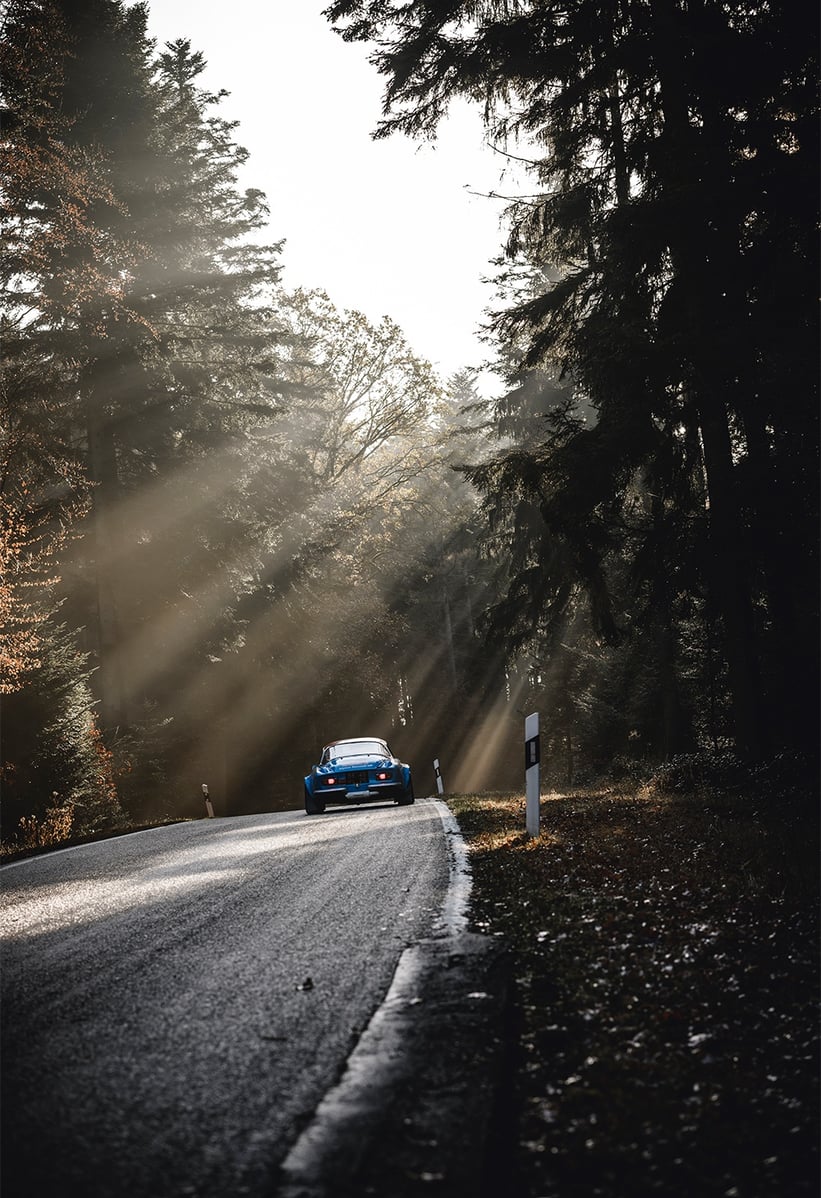 Funnily enough, Jürgen Clauss, the founder of the Alpine enthusiasts' website AlpineLAB, had a similar idea. The beautiful A110 1800 with which he enjoyed his festive blast is one of the 17 examples Alpine Renault prepared for the inaugural World Rally Championship in 1973 and has recently been comprehensively restored to its original Works specification and livery.
The car made its competition debut at the seventh round in Poland wearing Alpine's snazzy new tricolour livery and was piloted by Jean Luc Thérier and Alain Mahé. It contested two further rallies in Austria and England, during which it was also driven by the great Jean-Pierre Nicolas, and was instrumental in clinching the victory for Alpine in the very first World Rally Championship.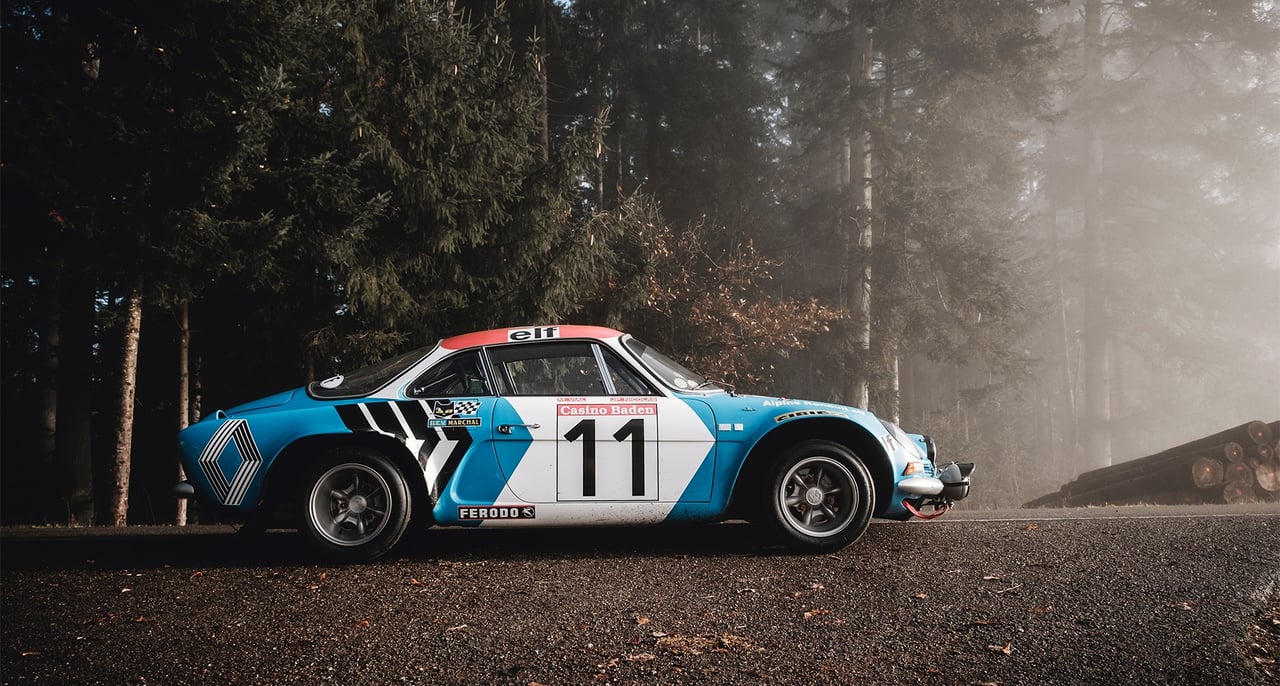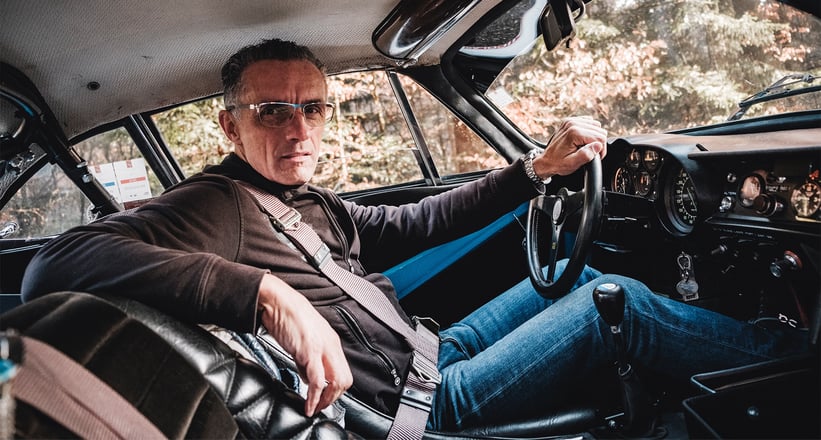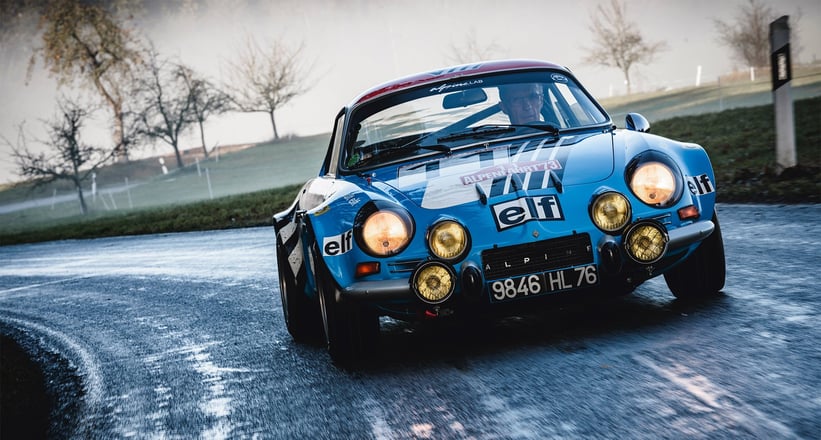 Following an arduous second life competing as one of just two A110s in the Eastern Bloc, in which it was continually modified and repainted, the significant Alpine wound up beneath a makeshift shelter in a Hungarian scrapyard. "Although its sale to Hungary in 1974 was not a secret among insiders, it was commonly believed that the car had been lost to eternity," explains Clauss. "For many years, it lived a truly miserable existence, one that we thought deserved to come to an end.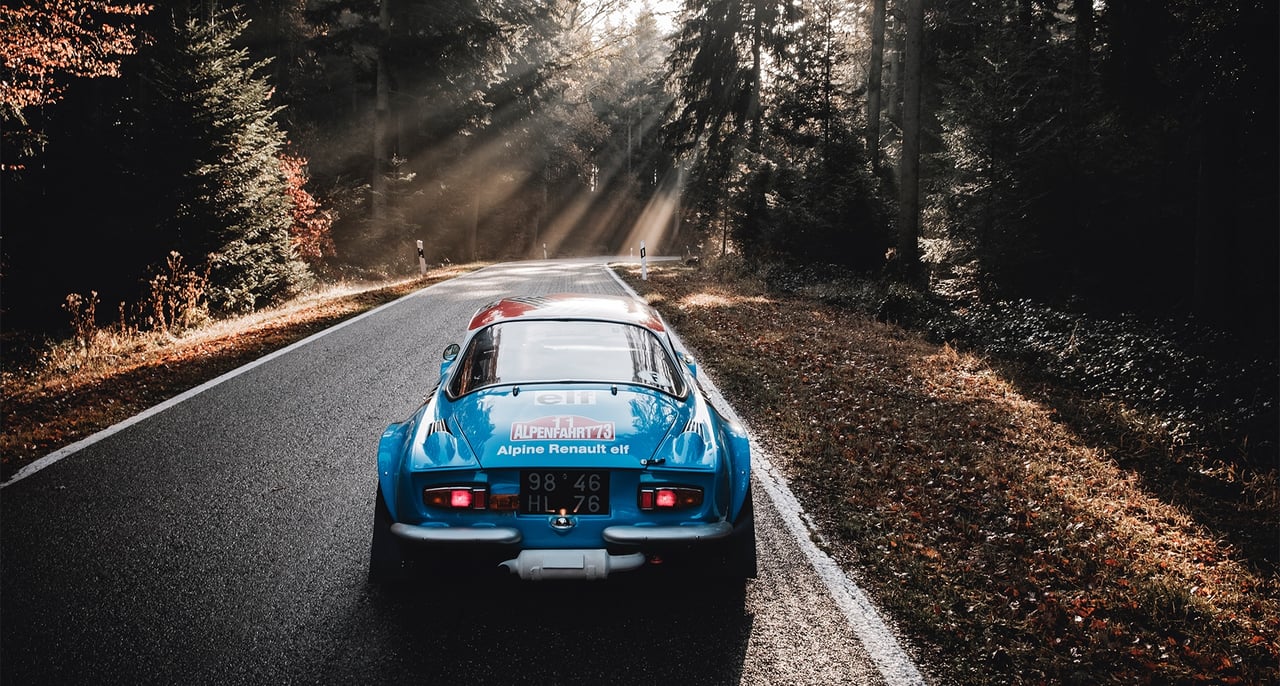 "We tracked the vehicle down, were able to acquire it, and brought it to Germany to be restored." Given that much of the car's floor had been simply eaten away, the transformation to its original 1973 Austrian Alpine Rally specification is nothing short of extraordinary and a true credit to Clauss and the team he entrusted to carry out the work.
Rather ironically, the car was slimmed down during the restoration process – it had at one point been fitted with an ungainly and bodged-looking wide body kit and looked, we imagine, a little like we would after that third helping of turkey and trimmings.
Today, with its sinewy body, suggestive flared arches, and ground-hugging squat stance, this Alpine A110 is a lesson in design and lightweighting (sorry Singer!) and as good a reminder as any that, at Christmas especially, less is often more. How about a 'Make Cars Small and Light Again' movement? Merry Christmas!
Photos: Felix Pilz for AlpineLAB © 2018