Porsche's Mission E previews a long-range, utopian future
Porsche's hybridised return to Le Mans has borne its first road-going fruit, in the form of the Mission E concept. With all-wheel drive and a fully electric drivetrain, the sleek saloon not only previews Porsche's long-term future – but also the design direction for the next Panamera...
Late-summer harvest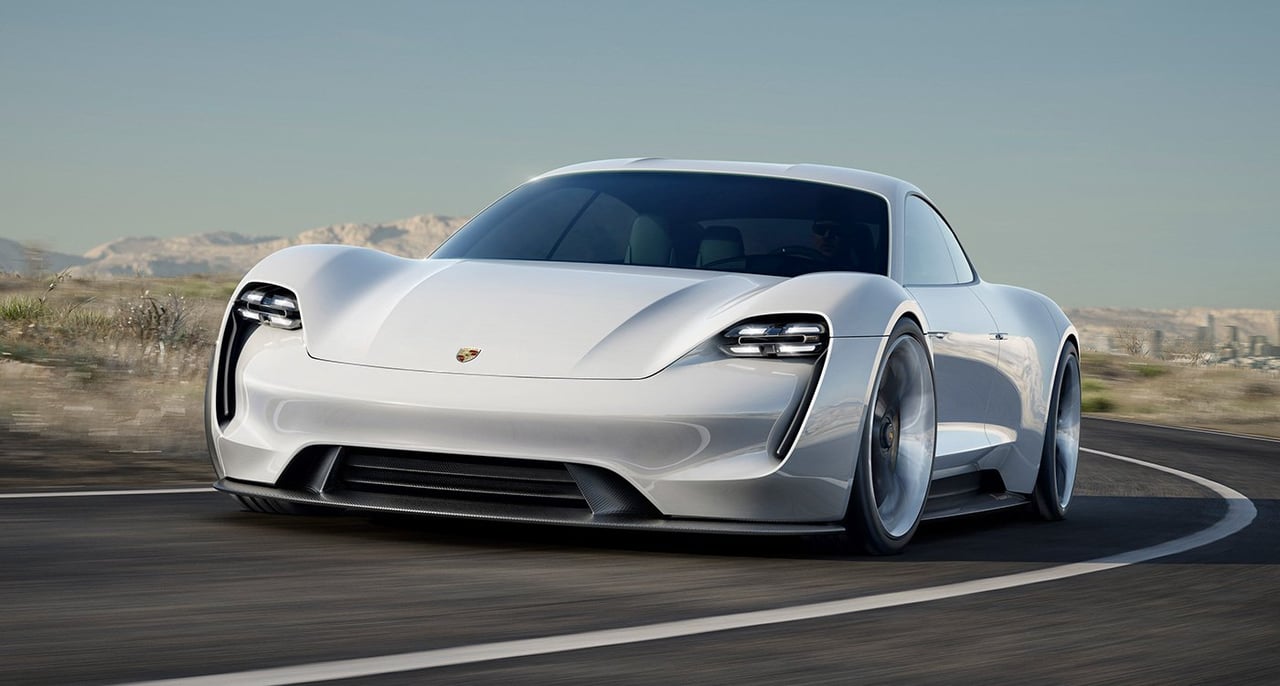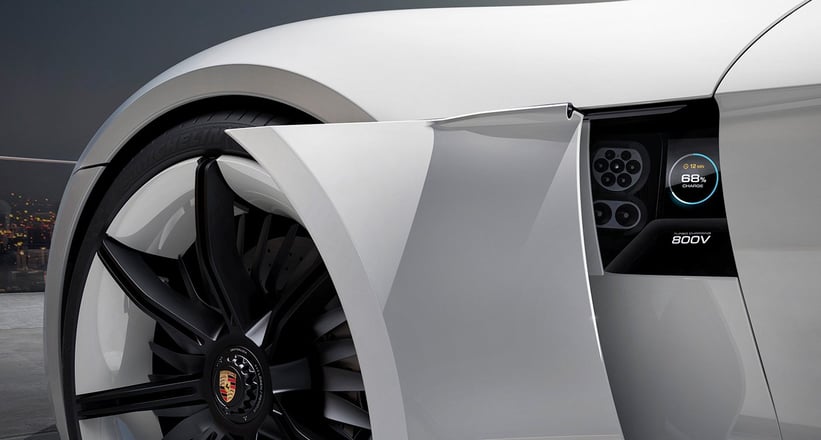 Using technology harvested from Porsche's 919 Hybrid endurance racer, the sleek saloon appears to prioritise range over straight-line speed – at least when compared to its nearest rival, the Tesla P90D. Marginally slower than the Tesla off the line (3.5 seconds 0-62mph, compared to the Tesla's 2.8 seconds), the Porsche claims a theoretical 310 miles (Tesla: 253 miles), and can be replenished to travel around 250 miles or so in just 15 minutes, thanks to a new 800V charging system. By comparison, Tesla's 480V system takes 30 minutes to provide 170 miles of range.
Mission accomplished...?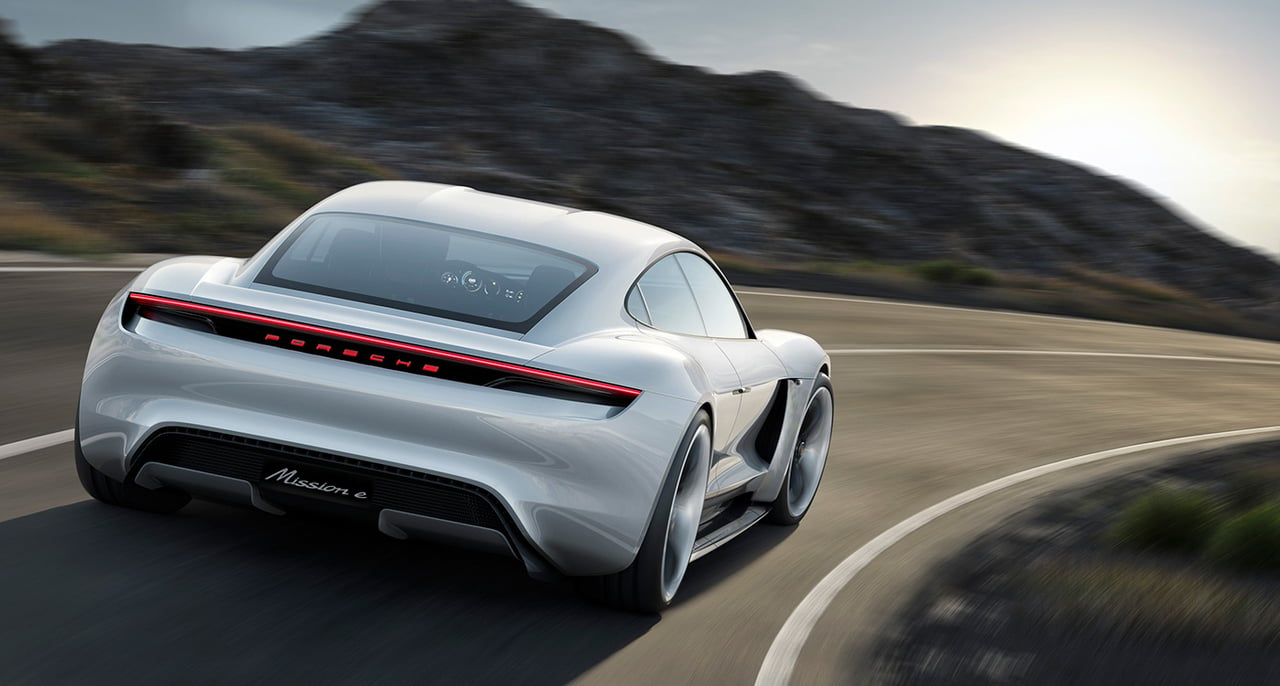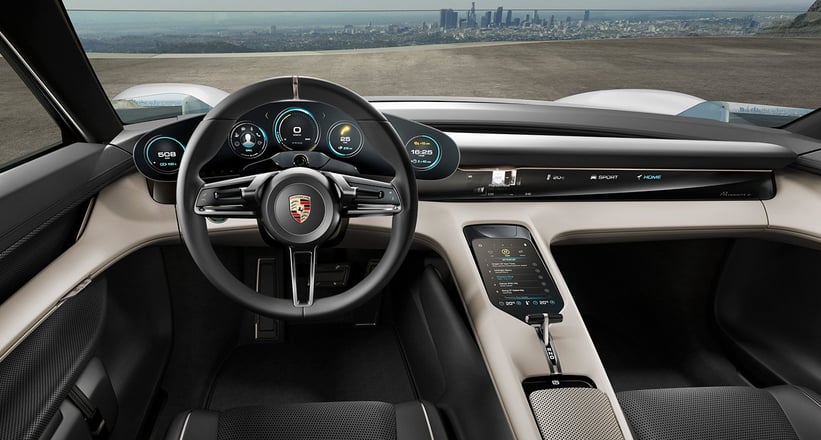 The Mission E is motivated by two 'Permanently Excited Synchronous' motors – similar in design to those used in the 919 – and makes use of regenerative braking technology. Its equivalent of 600HP is sent to all four wheels using a torque vectoring system, and the car also has the four-wheel steering set-up that debuted recently on the Porsche 911. As you might expect, the technology is just as advanced inside, using eye-tracking to virtually position the instruments in the driver's line of sight. Secondary commands can be issued with mere gestures.
Taut and low-slung, let's hope the Mission E lends its styling to the third-generation Panamera…
Photos: Porsche